Today I had a friend post this comment on my personal blog… "you guys look like you are always having so much fun. we really need to get out and camp more but it takes sooo much work to plan and get ready."
Well, I have a sign hanging in my house that says, "Live Simply". It's constantly reminding me to do just that in all aspects of my life, including camping with my kids. Here's how we minimize the work involved with preparing a family camping trip.
Have one or two large totes dedicated to your camping equipment.  Simply pull them out and load them into your vehicle when it's time to go. When you get home put them back on the shelf.

Tote #1 holds – sleeping bags, sleeping pads Tote #2 holds – tent, cook stove, pots, utensils and odds and ends. Buy totes that close tightly and don't try to overload them. The lid is imperitive in keeping any additional dirt out.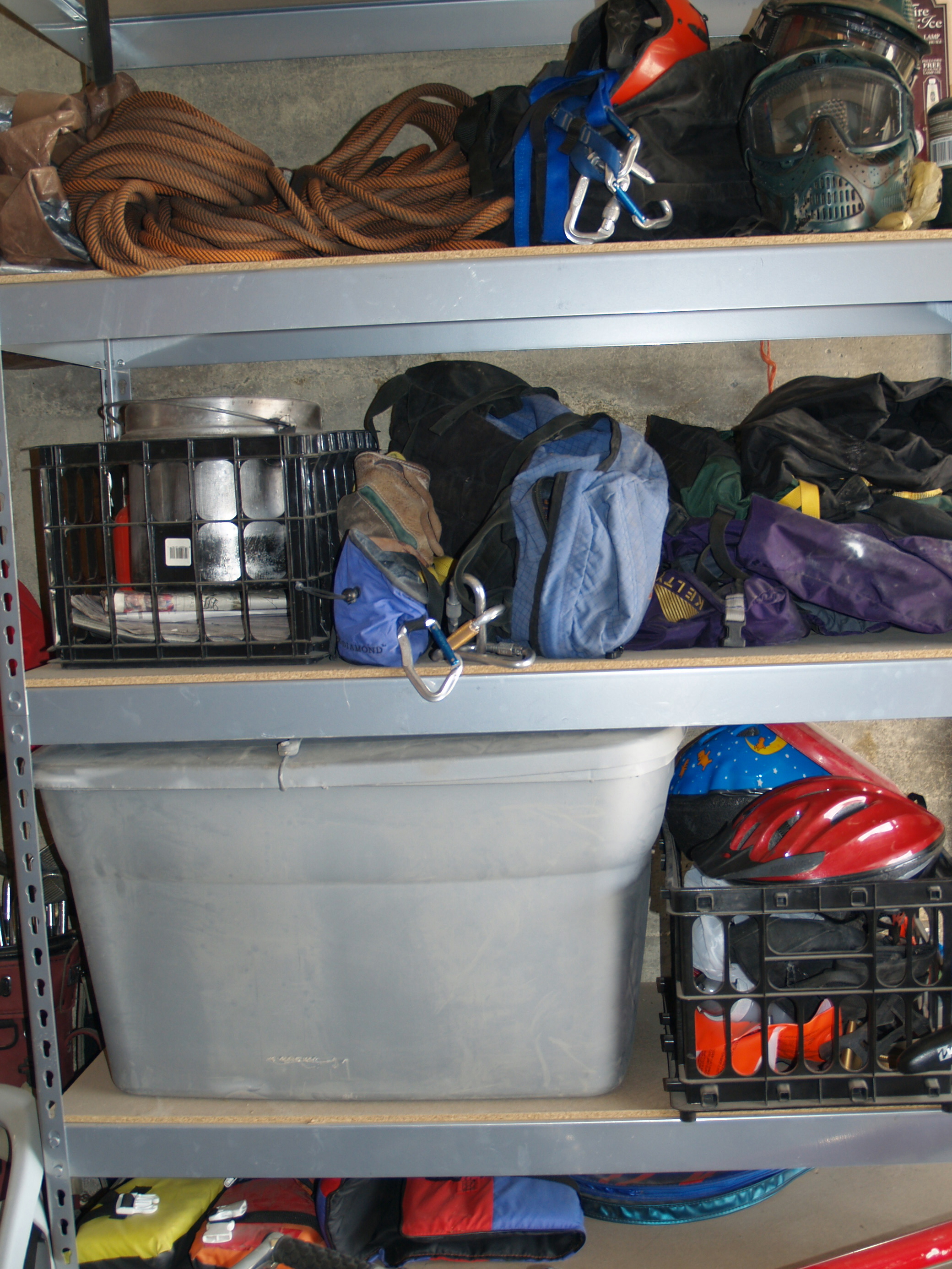 Here's a picture of our equipment shelf. I won't show you the rest of our garage. YIKES!
Put your camping trip date on your calendar and tell your kids about it. Giving yourself a visual notice of when it's going to happen usually helps in gradually becoming prepared. Plus, if you tell your kids, they won't let you back out of it!
Check in tomorrow for more ways to 'Camp Simply'. Or if you already have some ideas to share, leave a comment.
*These ideas are for car camping. Backpacking is a whole different story. But rest assured there will be future backpacking posts on Nature For Kids!
Camping Simplified – Continued

Shawna is passionate about getting kids outside, a pro at procrastinating laundry day and an advocate of impromptu road trips. She's been in the recreation industry for 18 years.