Recently I added a topic to the Nature For Kids Forum about making a retired rope rug.
I hate the idea of having a retired rock climbing rope sitting in my garage. I usually have nothing to do with it but tie down a truckload of tree trimmings every spring.
While looking through one of my favorite women's clothing catalogs "Title Nine" I came across a picture of a lady weaving her retired climbing rope into a rug!!! Genius! And quite the conversation piece. I mean climbing ropes are somewhat sentimental. "Remember the fall I took in American Fork Canyon" or "That's the rope our oldest son learned to climb on".
Here is a great resource I came across that gives directions on how to make a simple rug using no weaving skills at all. It does involve duct tape and caulking however.
To weave your own rug check out this site. It helps you step by step and has some great pictures. I'm leaning towards doing this one.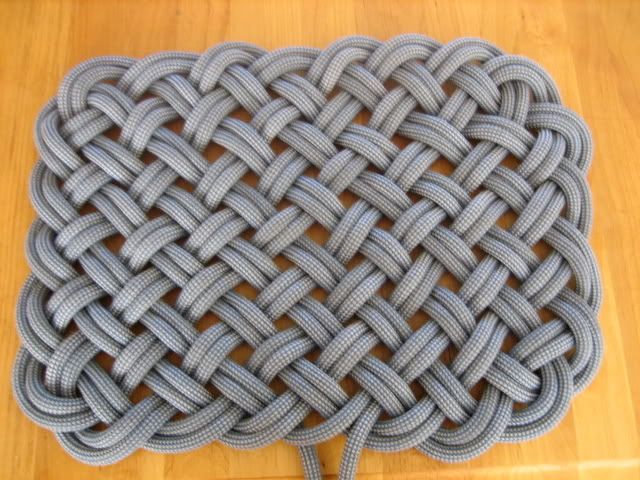 Also Retired Rope Rugs is a company that does the weaving for you or you can buy a pattern from them to make your own.
And if you're not up for making a rug at least be eco friendly and send it to a recycling company like Sterling Rope Company. They shred and melt the nylon to make up something new like carpet.
Once I get my rug made I'll post a picture here and let you all know how it went!
If you'd like to add any thoughts about making a retired rope rug I encourage you to take part in the Nature For Kids Forum, where all things outdoors are discussed!
climbing, rock climbing, rope, climbing rope, rug

Shawna is passionate about getting kids outside, a pro at procrastinating laundry day and an advocate of impromptu road trips. She's been in the recreation industry for 18 years.