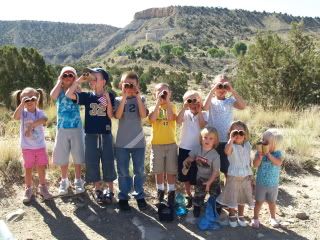 The local outdoor playgroup started by Nature For Kids has been great this summer! We recently had an enjoyable time making our very own binoculars and playing I Spy.
Here's how to make them:
1.) Gather these items – big scissors, about 2 feet of yarn, hole puncher, marker, two toilet paper rolls and a glue gun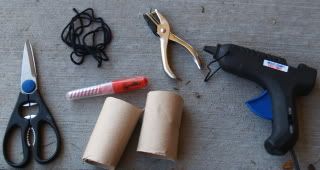 Hot glue the two toilet paper rolls together parallel to each other. 
Punch holes in the upper right and left sides of the binoculars.
Tie each end of the yarn through the holes. Make sure the yarn is long enough to go around the child's neck.
Have the child write their name or decorate the binoculars any way they'd like.
This fun craft made our short hike much more exciting. Before we left on our hike with our binoculars we discussed how it's easier to spot wildlife if you look in one specific area and hold still. Then when an animal moves you can see it much easier than if you scan back and forth.
The kids had a ball! Nature for Kids hopes you enjoy this activity. Let us know what you find!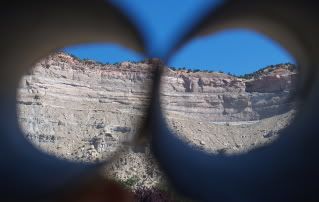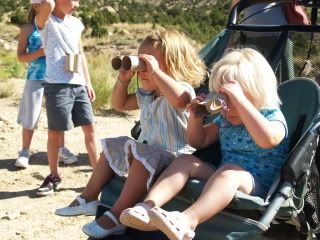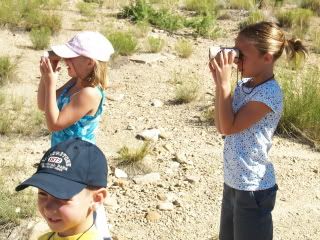 nature for kids, crafts for kids, I Spy, playgroup, outdoors

Shawna is passionate about getting kids outside, a pro at procrastinating laundry day and an advocate of impromptu road trips. She's been in the recreation industry for 18 years.