It's not Halloween yet but the creepy crawlers are on the loose already. This weekend we went rock climbing in Ogden, Ut. While we were there we came across this hairy TARANTULA! (Can you spot him in the photo?)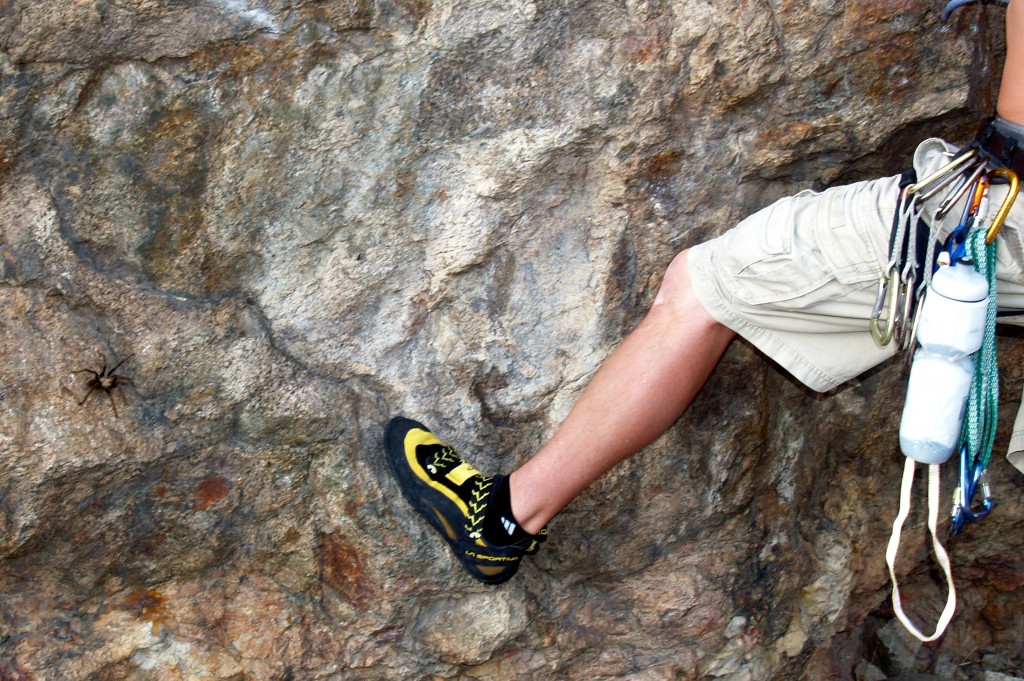 He climbed the rock with way more ease than us :). According to wikipedia the small claws and tiny hairs at his feet cling to microscopic holds on seemingly smooth surfaces.
I went to the Utah Museum of Natural History website and found out this specific tarantula is a brown tarantula or Aphonopelma Iodius.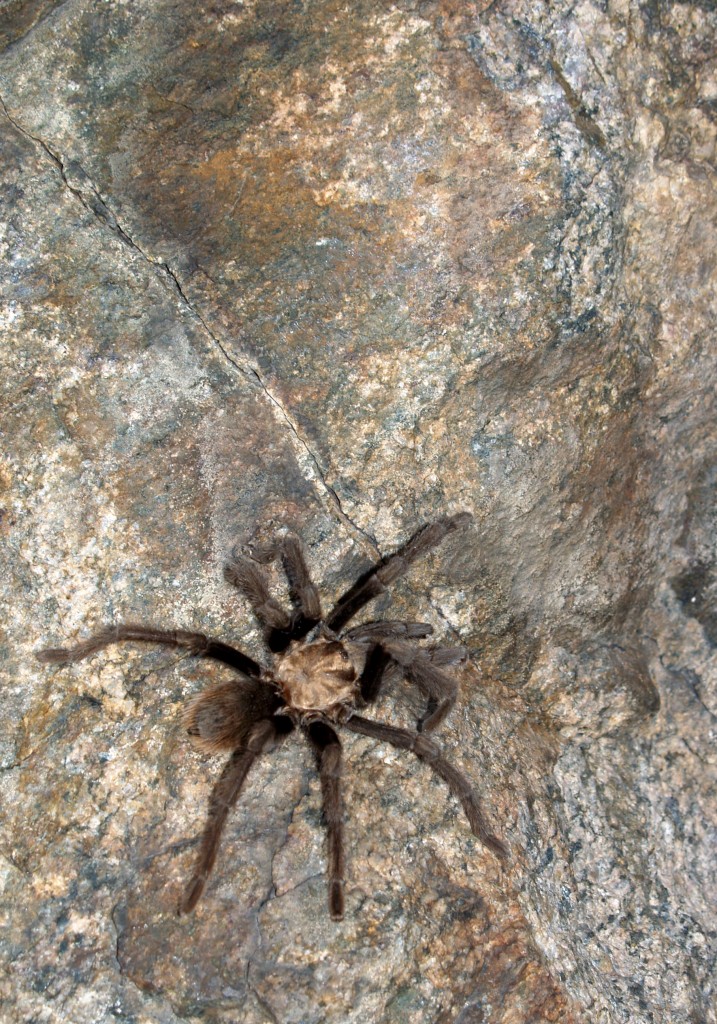 "The teddy bear of the desert, these harmless fuzzy darlings live much longer than you might think — up to 25 years for a female and about half that for a male!  Tarantulas aren't the fastest runners.  Their primary defense is the irritating hairs on their abdomens.  When chased or frightened, they can use a back leg to brush these hairs into the eyes or mouth of a predator." – UMNH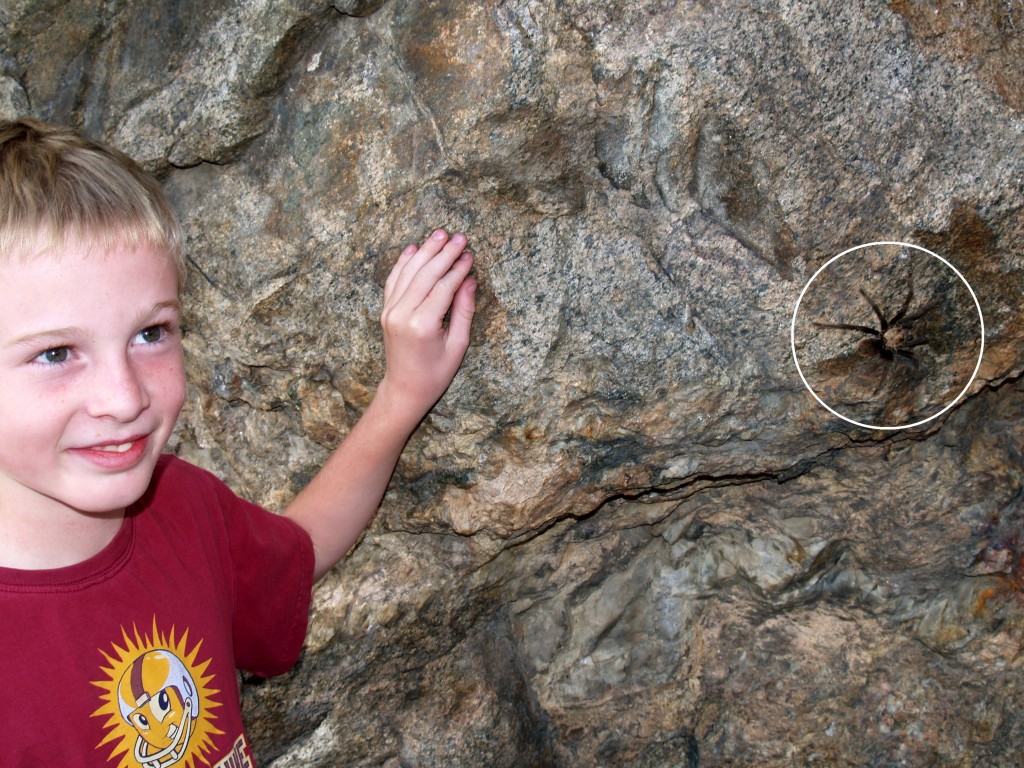 This time of year is when they are most often spotted.The females are all snug in their burrows waiting for food to pass by so they can snatch it up, while the males are out on the prowl looking for their mate.
I've lived in Utah for five years and this fall was the first I have seen them, this experience being the second. A boy in our neighborhood caught one earlier and took it around showing the kids. Comforting, I know.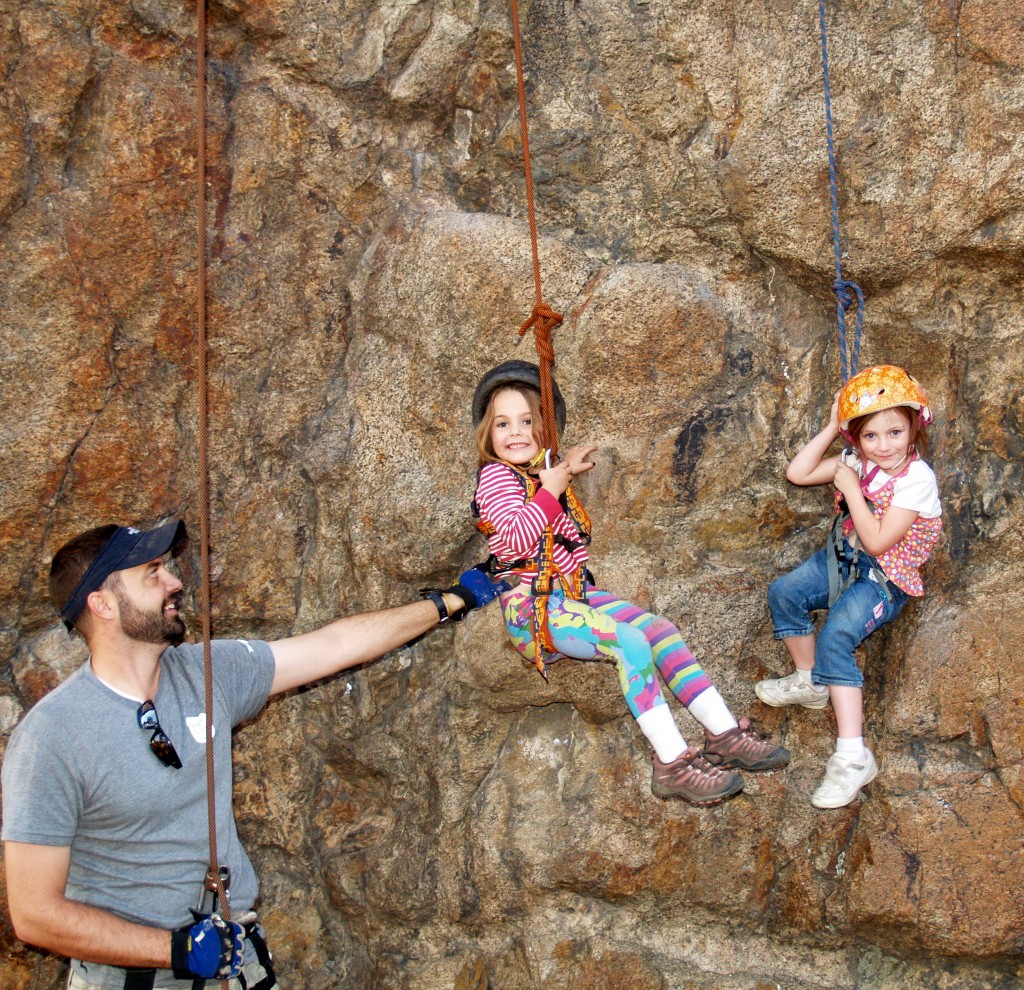 Despite the creepy crawlers we had a fabulous day climbing with friends on such a beautiful fall day.
The kids played…
got dirty…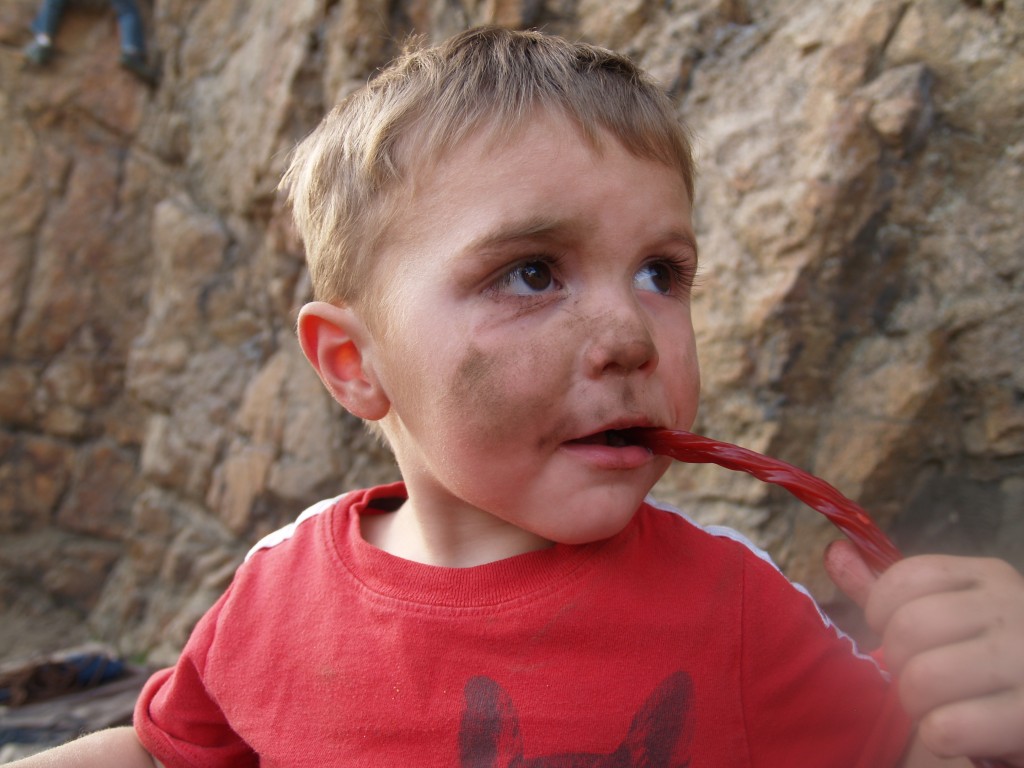 and reached new heights!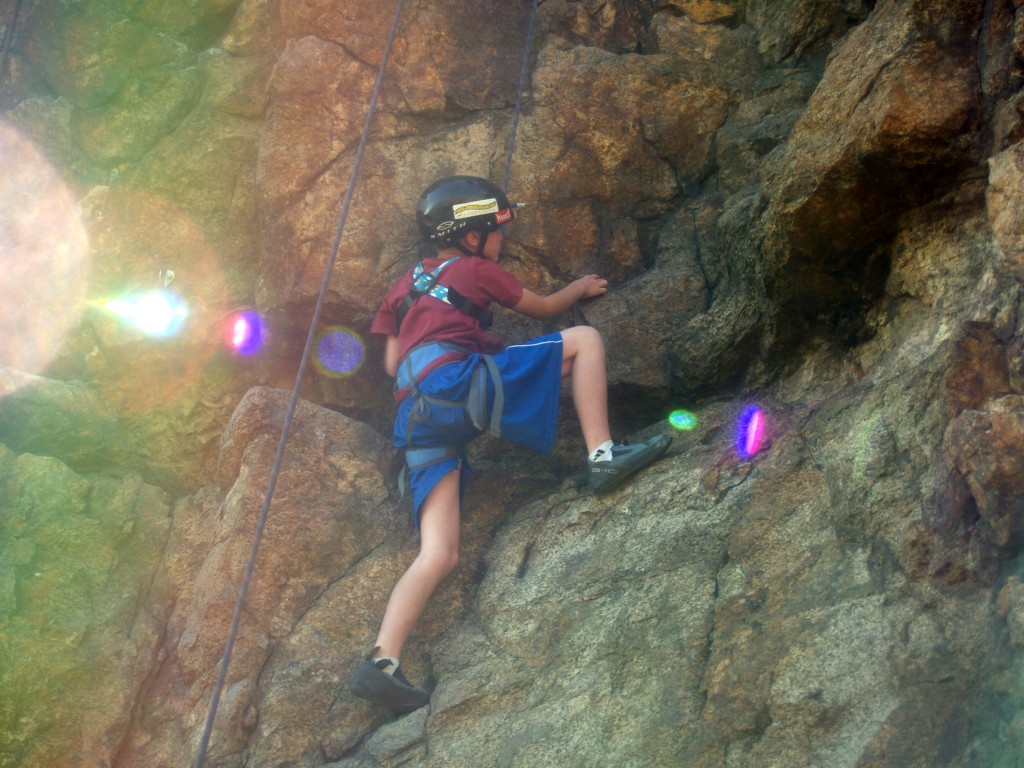 If you liked this post you may also like: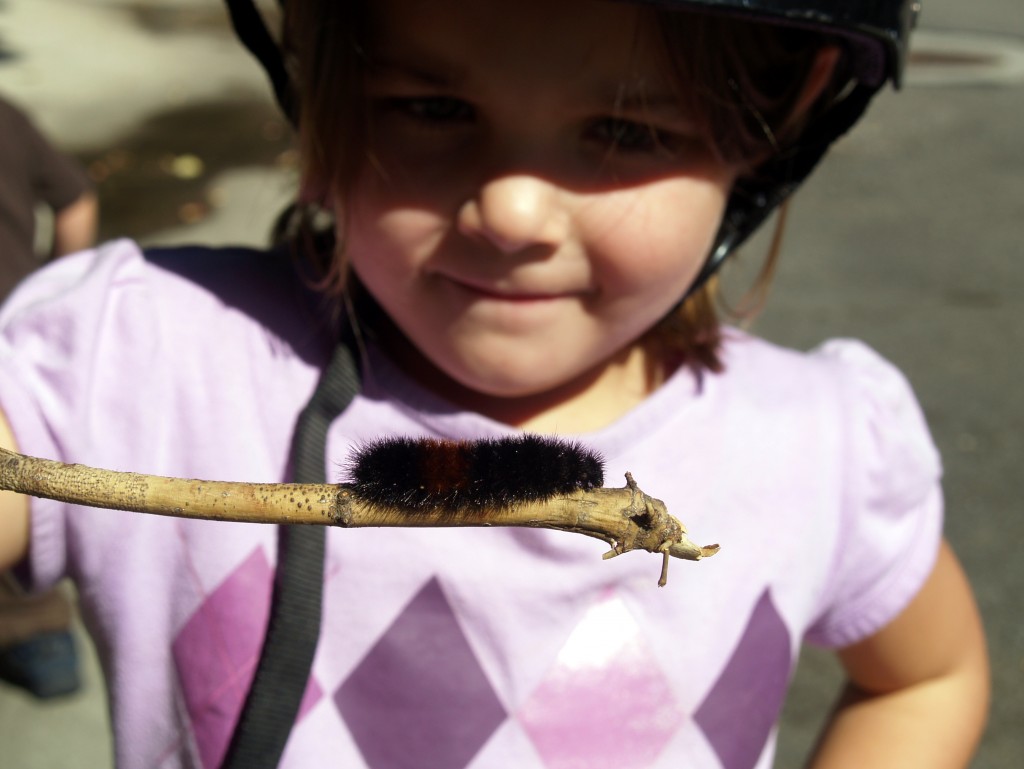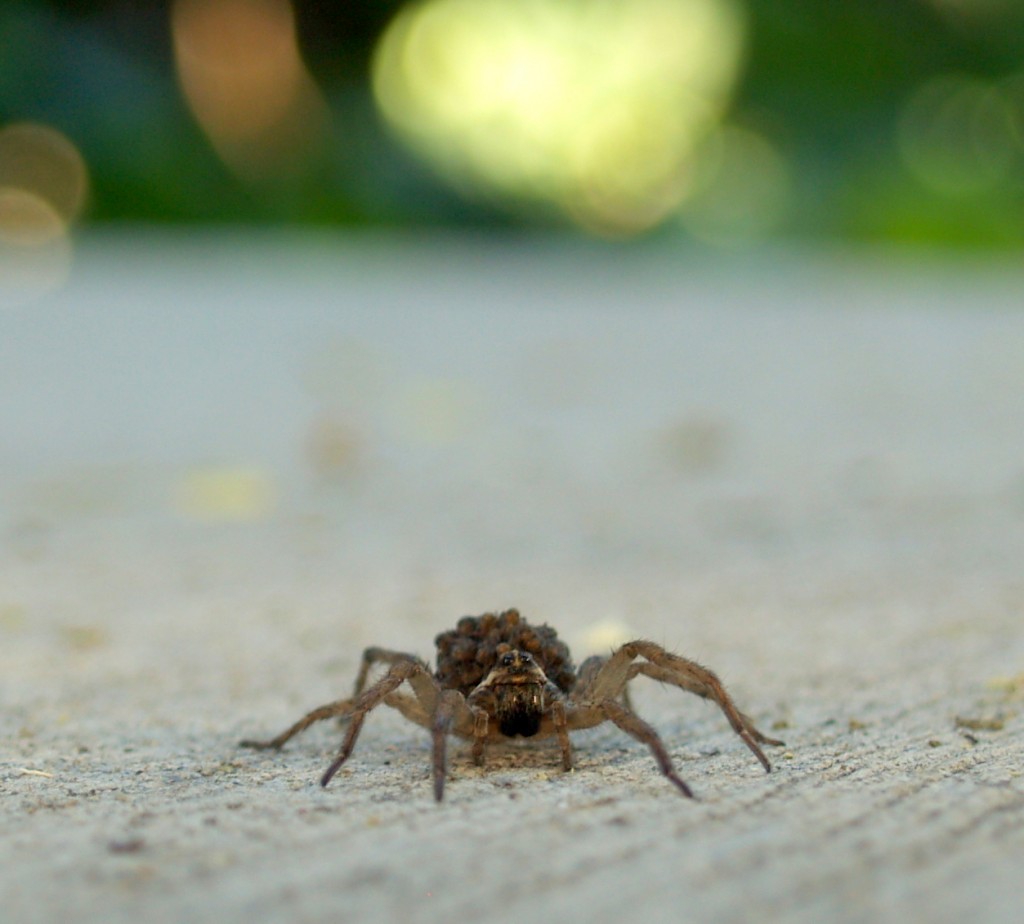 nature for kids, spider, Utah, rock climb, rock climbing, Fall, tarantula, aphonopelma iodius

Shawna is passionate about getting kids outside, a pro at procrastinating laundry day and an advocate of impromptu road trips. She's been in the recreation industry for 18 years.