I have endless memories of pulling weeds and feeding farm animals outside when I was little. But they aren't lonely memories. When I think back on those experiences I instantly picture my parents working right beside me.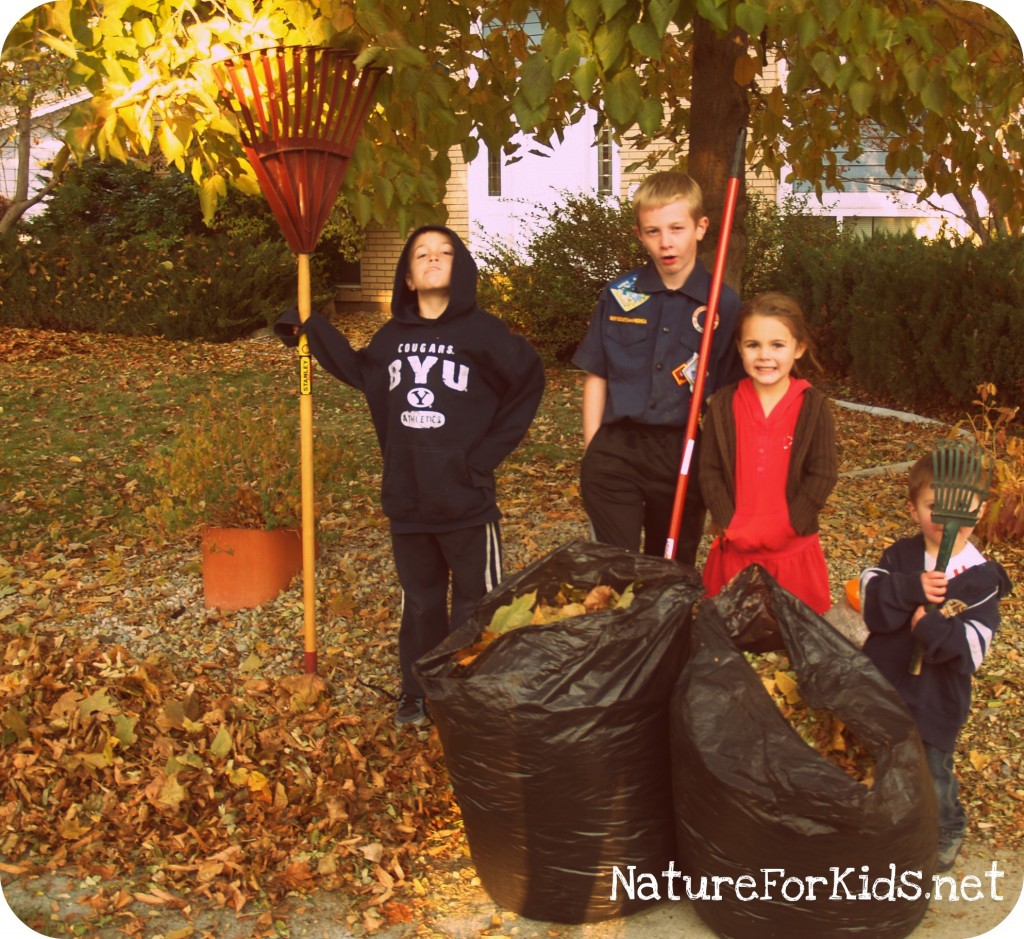 Not only does working along side your kids ensure that the job is done correctly but it also provides experiences to get to know each other better and become a team. I have to admit a
t times I've felt it was the refiners fire for our family, because it's not always pleasant with the bickering and complaining, but it has made our family stronger.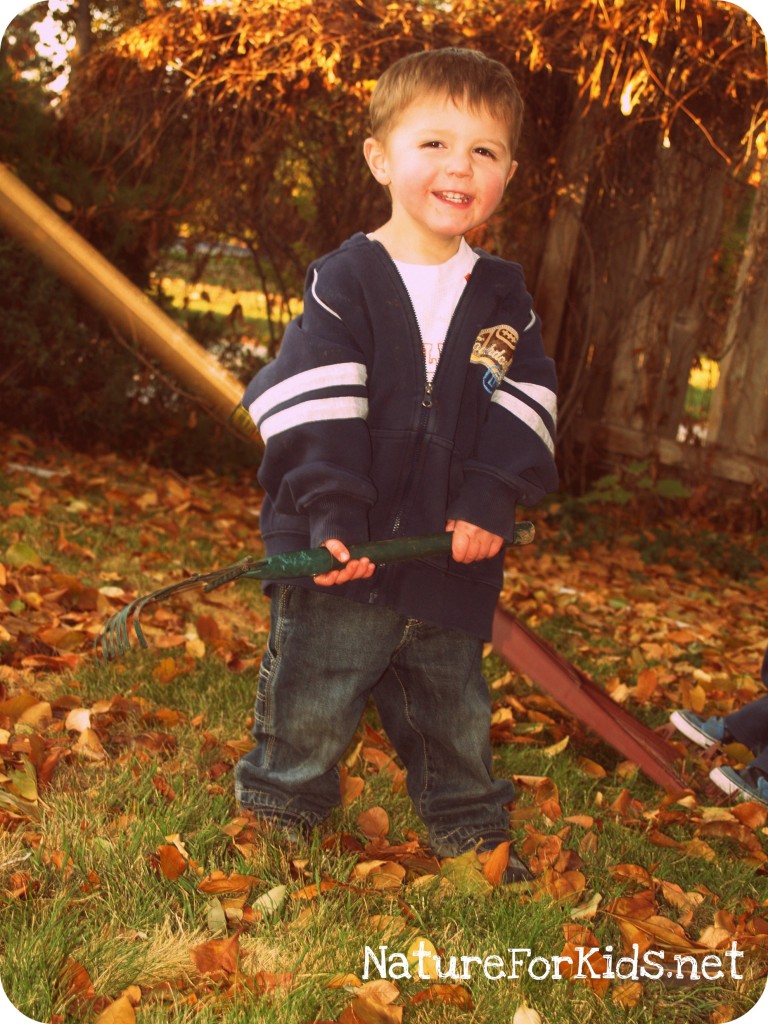 Working outside has a lot of the same benefits as playing outside. You get a nice dose of vitamin D and you
get up close with nature
, noticing things that maybe you wouldn't otherwise.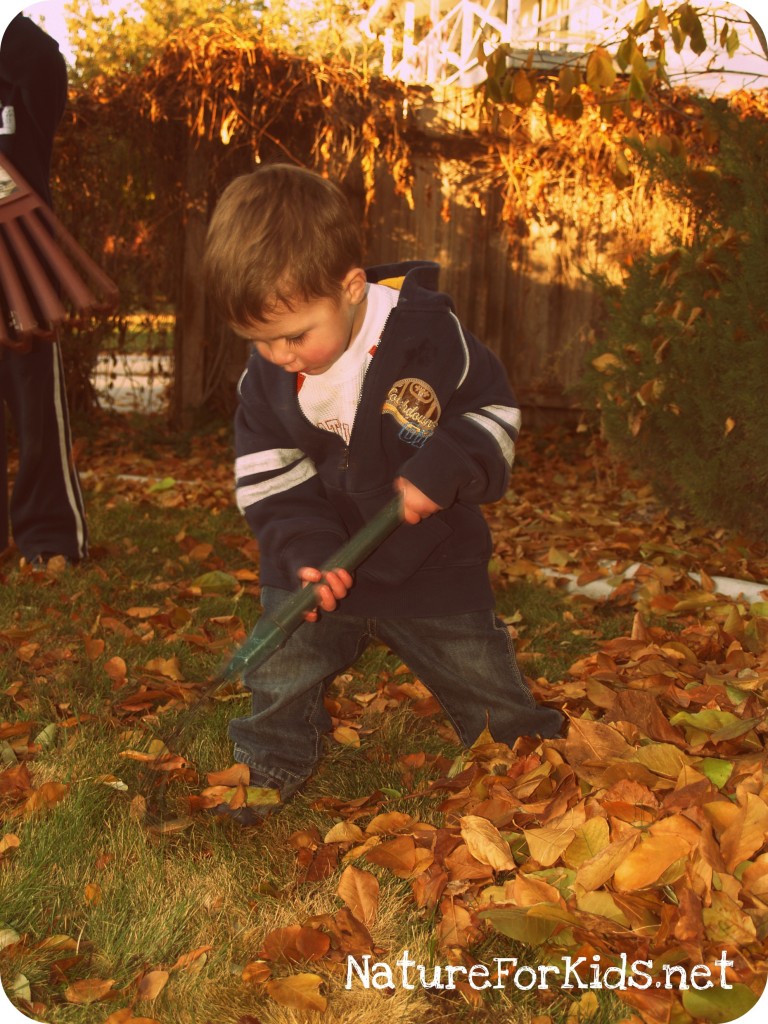 Here are some invaluable tips for teaching kids a good work ethic that I got from Laurie W.
1. Break it up into smaller parts.
Whether you're cleaning a room, washing dishes, or raking the leaves, break the big jobs up into something smaller. If you're working on a room, start with books, or a section of a messy room. Hand them plates first, if washing dishes. If you're raking leaves, encourage them to start with one small section.
2. Find ways to make it a game. Set a timer and see just how much they can get done before it goes off. Sing a song. Take turns being 'Supervisor', and for five minutes let them be the boss.
3. Don't be afraid to stop and play. Kids love to take play breaks. Just don't make it too long or they'll get off task. A mere thirty seconds can work wonders.
4. Don't let the little things go. By that I mean make sure the job is complete. If they clean their room, make sure they check under the beds, even on top of their beds, or behind a bookshelf. Make sure books are lined up correctly, not just piled on top of each other. If you teach them to do it the right way when they're young, they'll continue to do so as they get older.
5. Reward them when they're done. I'm not talking bribes. I'm talking rewards. Words to praise a good job done. Go to the park or the library. Make cookies together. Read their favorite book.
6. Most important – get in there with them. If you want them to clean their room, get in there and help. If you're working outside, grab a rake or garbage bag and plow right in. Children learn best when guided by someone they love.
The kids' reward for getting all the leaves raked up was a cup of hot chocolate and a candy cane. My reward was being entertained by these screwballs.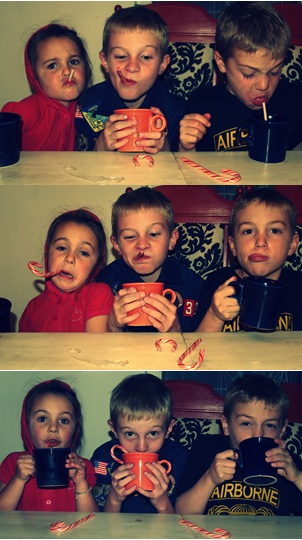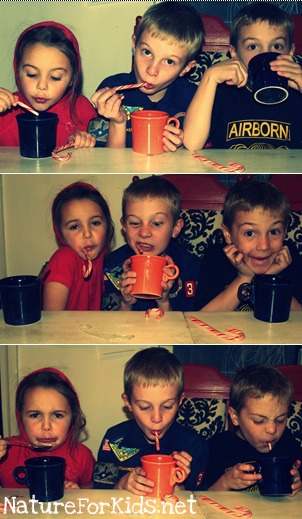 If you'd like some additional reading about work and kids I'd recommend
"The Best Thing You Can Teach Your Kids"
by
Craig
Playstead
.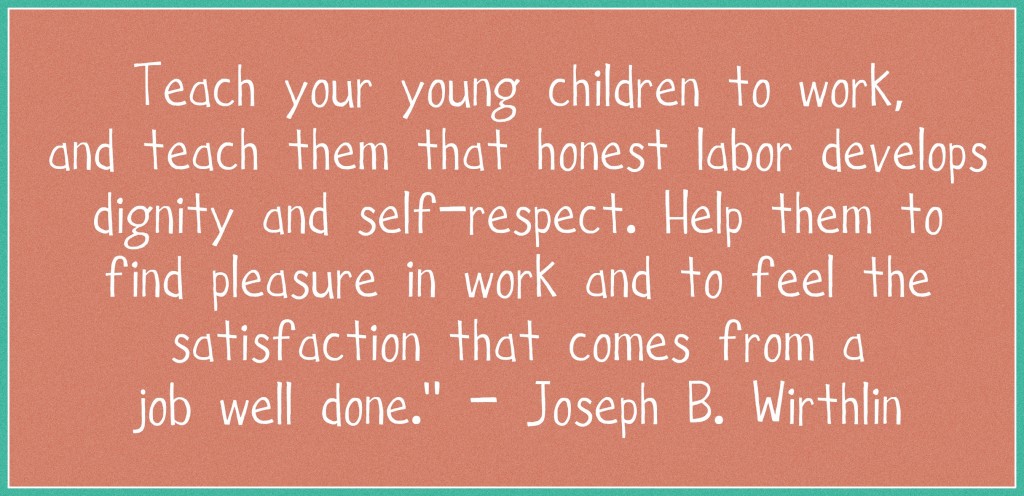 If you liked this post you may also like:

Shawna is passionate about getting kids outside, a pro at procrastinating laundry day and an advocate of impromptu road trips. She's been in the recreation industry for 18 years.