Twice a year we make our way to Salt Lake City to search out the latest and greatest kids gear at the Outdoor Retailer. It's where big names like Northface and the not so recognized little guys gather to reveal their new lines and inventions. So if you have a local outdoor shop you like, odds are they're going to this event to see whats new and buy stock to fill their store. Here's the list of gear that got our juices flowing during this years winter market.
Stainless Steal Baby Bottle – Klean Kanteen is famous for its line of stainless steal drinking containers and now they're introducing baby bottles. The line includes a 5 and 9 oz. bottle and three different types of nipples. It can also double as a snack container.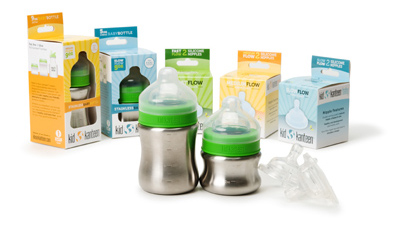 Redesigned Kids Climbing Shoe – Mad Rock has had their fun mad monkey kids climbing shoe around for a while but they just released a new design which makes it more comfortable and user friendly. Priced at an affordable $39.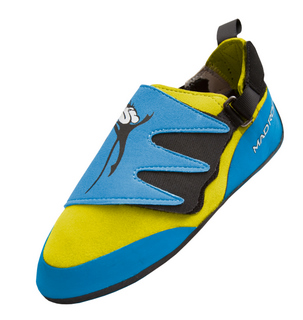 Kids Snowshoes – Redfeather has some kid specific snowshoes available that fit your toddler to your teenager. $35-$95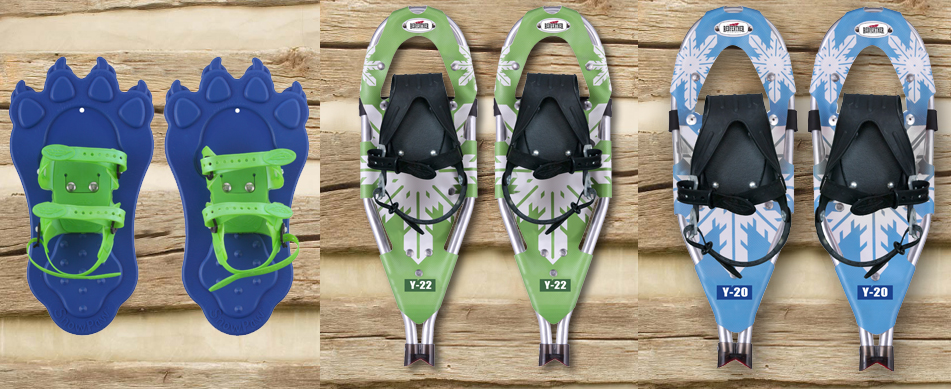 Infant and Baby merino wool base layer – stemming from more of a boutique scene are these beautiful infant and baby wool base layers from Nui Organic. The priceline is high but the look and functionality are there. Some of the line is a mix of merino and silk…mmmm yummy.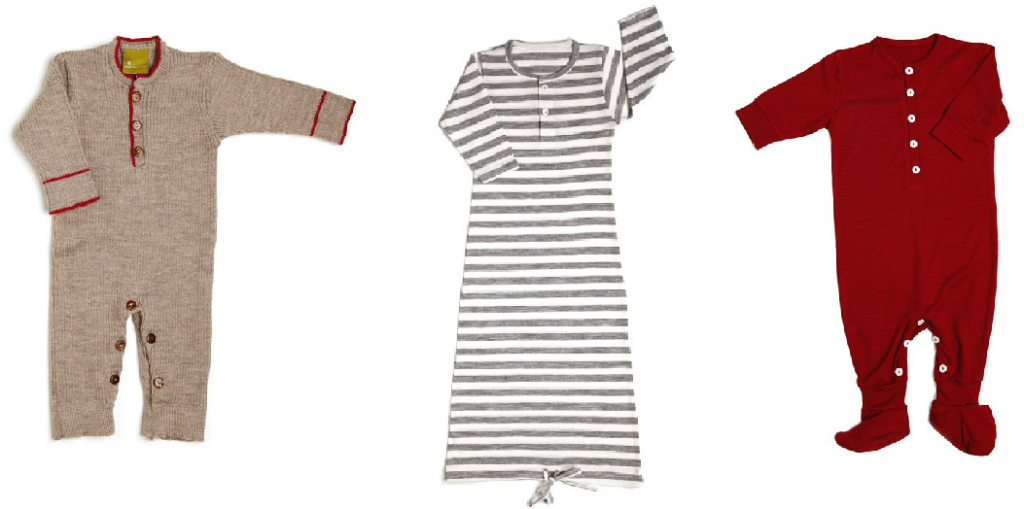 piggy backpack – This is a similar idea as the piggyback rider we introduced to you last summer but it has an integrated seat for whoever you give a ride to. The pack itself looks a little cumbersome and a bit too heavy but the creator assured us their working on another prototype.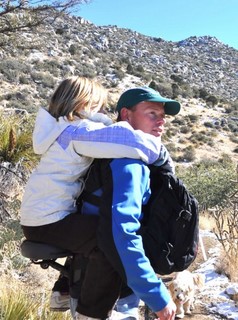 Toddler Ski Helmet – Lucky Bums has a new ski helmet line for kids coming out next fall that features an appealing shape, easy adjustability and great graphics. The toddler helmet especially made my heart melt. This new line will cost a bit more than its original. [image coming soon]
Stylish Rain And Snow Suits – Ducksday makes rain and snowsuits that have spread across 100 countries already. And I can see why. The fabrics and designs used are parent and kid friendly. I loved the entire line which is spreading to snow gloves and summer wear!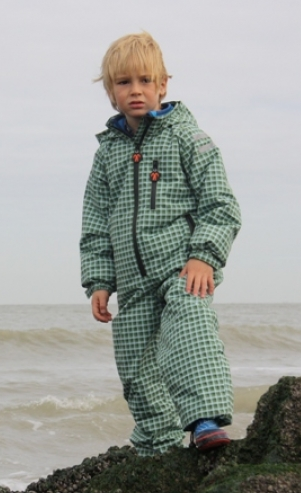 Gear Hauler That Can Be Pulled By A Car – No longer do you need the huge SUV or truck to get your family, gear and toys to your destination. The Road Warrior is a multi functional light weight sport trailer that can be pulled by any 4 cylinder vehicle. It comes with a sleek looking outer shell but can be used to haul firewood just as easily as your camping gear.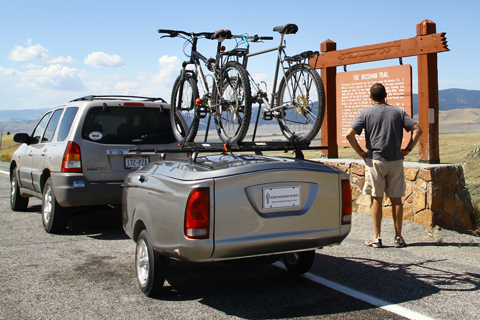 Osprey child carrier – Osprey packs are a favorite of many so when they announced they were coming out with a child carrier I had to see it in person.
Tough But Cute Girls Winter Boots – Baffin is known for its heavy duty winter boots. Their kids boots usually have a masculine look to them with non-gender colors. This fall they're introducing a more feminine line of girls boots without sacrificing that well known toughness. They've added a more girl friendly sole, cute colors and snowflakes!
[image coming soon]
Funky New Styles From Sanuk – Sanuk's new line for kids didn't disappoint this year. They have a kicked back outdoor lifestyle look and all of the new styles are easy for kids to put on and off themselves. I'm sure you moms can appreciate that when you're trying to make it out the door. Here are some of my favorites…
The Outdoor Retailer Show was the biggest ever this winter and it was so exciting to see kids gear making a nice presence at the show. I'm sure that trend will continue as more and more kids head out into nature. Over the coming months we'll be reviewing some of these products and having giveaways for you as well. So stay tuned!

Outdoor Retail Show, outside, outdoor gear, outdoors, kids, kids gear, latest and greatest, Sanuk, Klean Kanteen, Baffin, Road Warrior Sports, Redfeather, Nui
Lucky Bums, Piggy Backpack, Mad Rock, Ducksday

Shawna is passionate about getting kids outside, a pro at procrastinating laundry day and an advocate of impromptu road trips. She's been in the recreation industry for 18 years.