Procrastination is my friend today. It saved us from lame valentines this year. I've been meaning to take the kids to the store with me to pick up some Sponge Bob ones, Phineas and Ferb or maybe those animals with the bobble heads and ginormous eyeballs.
Thankfully I kept putting it off and while cruising the internet last night I came across this unique nature inspired one from Dandee Designs.
Aren't they cute! I think my boys' classmates will love getting their own little love bug. But we decided to create our own version of the above valentine because my boys didn't like the idea of calling their buddies "love bug". Can't let their soft side show I guess.
Here's what I did. I went to Graphics Fairy, it's a site full of free vintage images, and found this jar image. Then I erased some lines and added some text in Picnik. Here's the final result.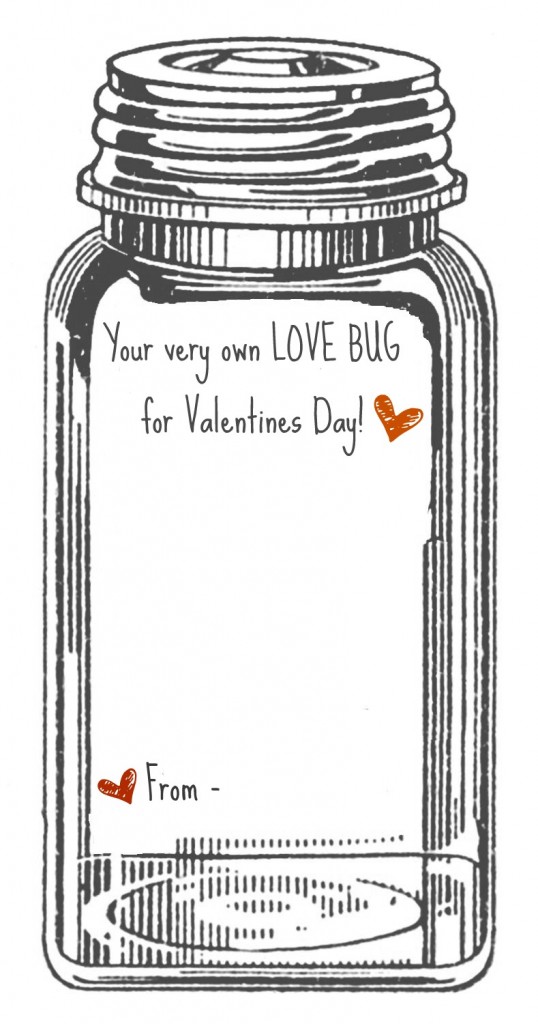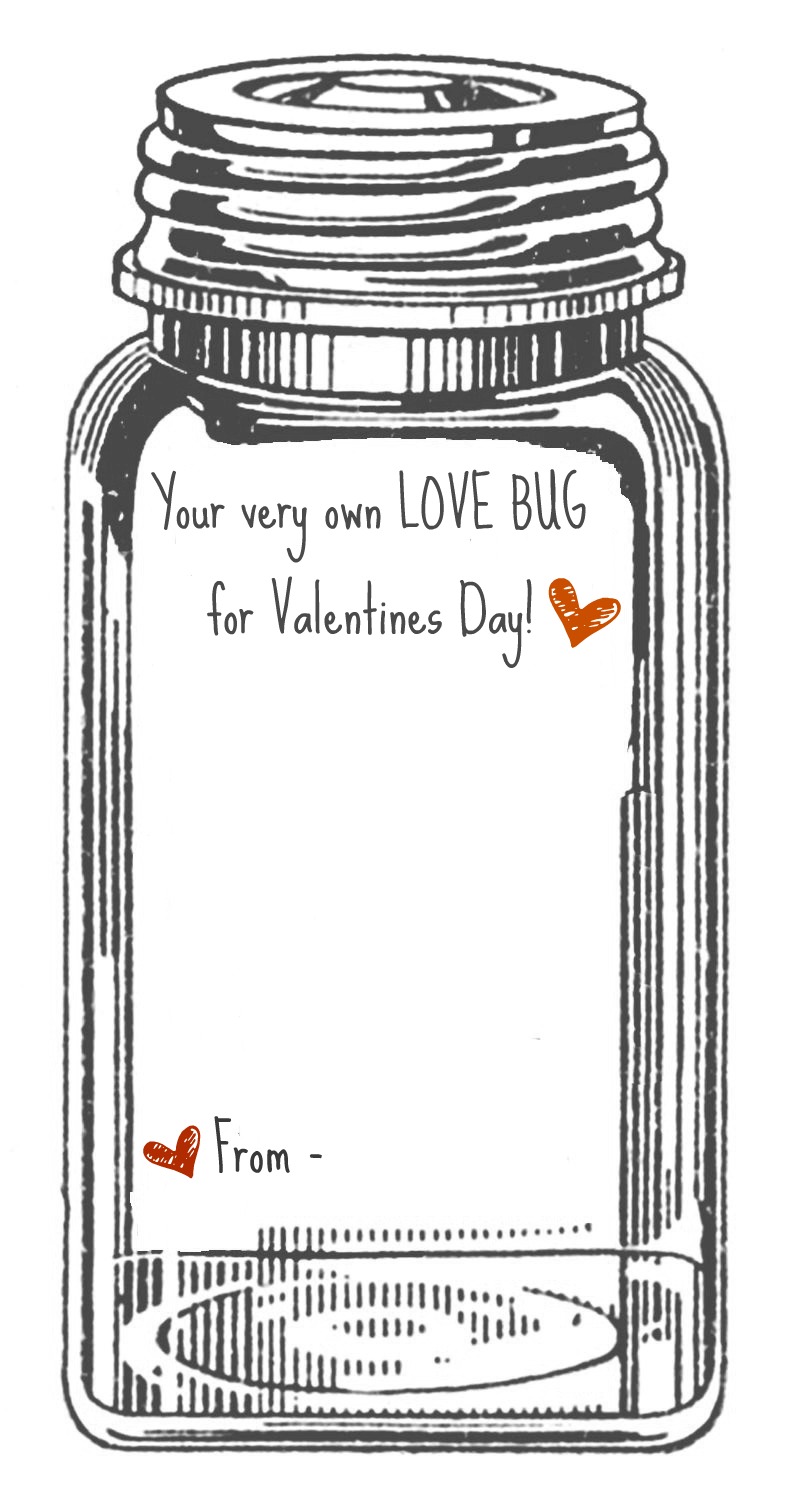 Here's How To Make Your LOVE BUG Valentines Using This Free Printable:
Right click the image above and save it to your computer.
Open a new word document.
Change the page layout to landscape
Insert the saved image into the document twice, so there are two jars by each other on one page. (You'll get 2 valentines per page.)
Print onto card stock.
Cut out the jars. We cut straight lines with my fiskars paper trimmer. It was too much work to cut around the jar. And remember we procrastinated, so time is valuable.
Hot glue the bugs onto the valentine. (I got a variety of bugs in a package in the "party favors" section of Walmart. They were $6.)
The boys did all the hot gluing…I know dangerous! And then I tortured them by making them write their name 30+ times. I was going to just print it on the valentine with the computer but that would be too easy, they need to work on their penmanship!
Now if bugs aren't your thing here are some other creative valentines that made the top of my list.
Seriously cool…I mean who wouldn't want a fuzzy mustache. These actually come off the picture and you can wear them on your face! I was thinking of cutting them out of felt and then using double sided tape.
This one has a free printable and I saw bouncy balls in the "party favors" section of Walmart too.
So if you've procrastinated in buying your valentines this year you're in LUCK like us! Your kids will be handing out the coolest ones in class. Have a Happy Valentines Day everybody!!!


Valentines Day, valentines, homemade, crafts for kids, kids, craft, love bug, free printable

Shawna is passionate about getting kids outside, a pro at procrastinating laundry day and an advocate of impromptu road trips. She's been in the recreation industry for 18 years.