You know those adventures where you come home saying "well at least we learned something". They're not quite epic or amazing but still memorable. Well we had one of those trips recently…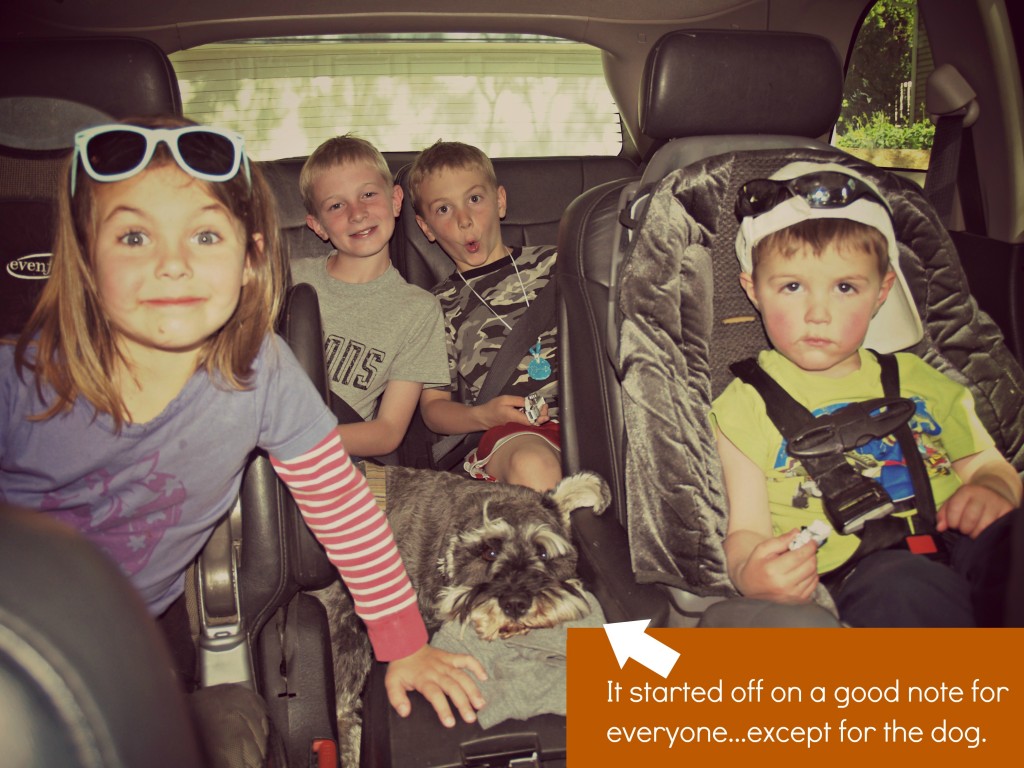 We were camping for the weekend so we had everything loaded on our hitch cargo carrier. When we arrived at our campsite this is what we saw…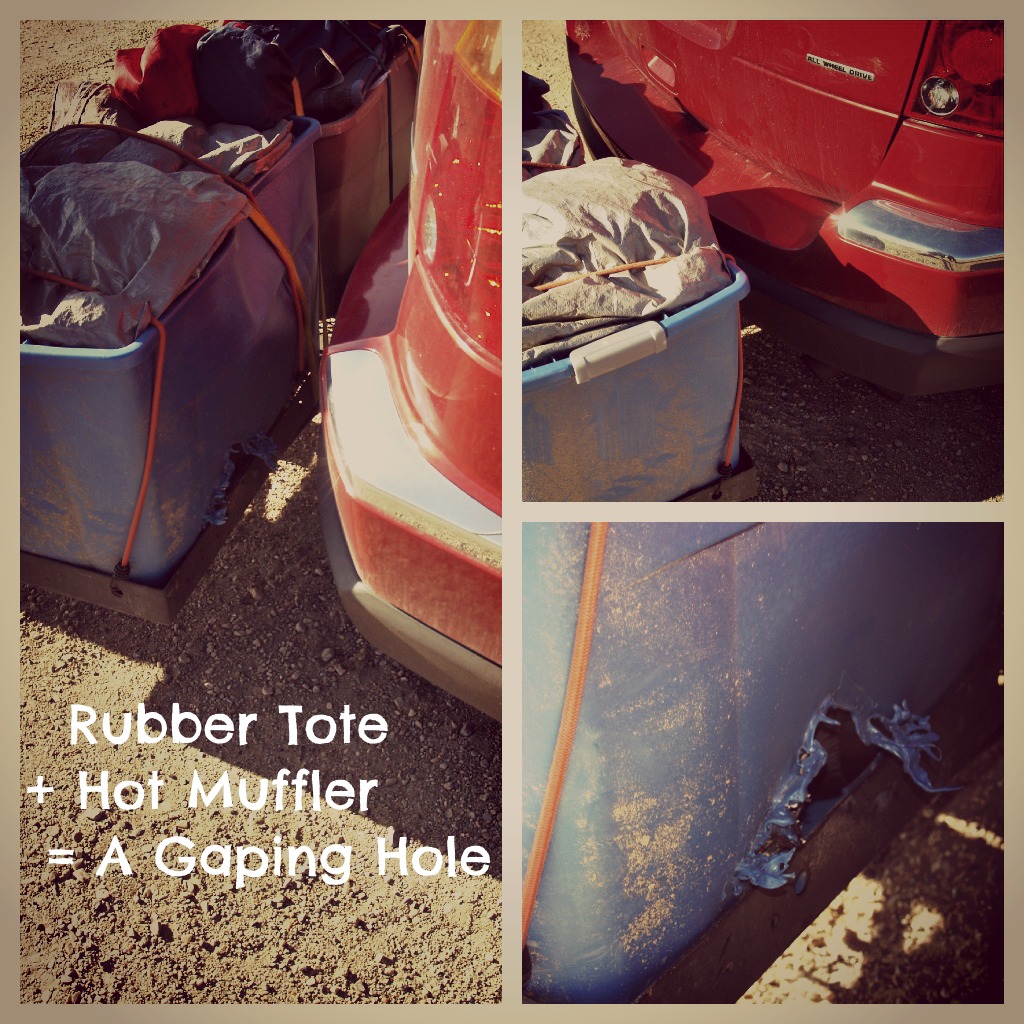 Unfortunately Damon's sleeping bag was directly against the rubber tote which was being hit my the blazing heat pouring out of our mystery machine.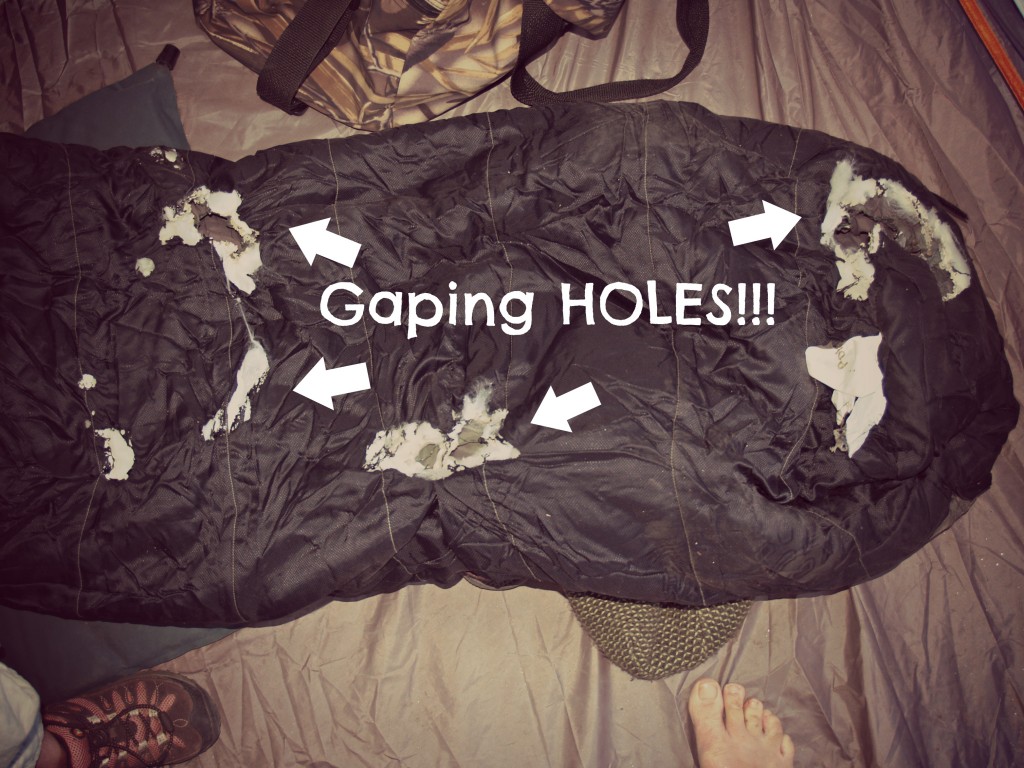 And although our Thermarest sleeping pad wasn't near the heat of the muffler it too decided to join the crowd and get a hole in it. I think the seam just lost it's gluing gumption.
Although these were major setbacks in our comfort level for the weekend we decided to stick it out. Once we got camp finally set up the kids took off exploring. For Scout this included sliding down the sloping granite rocks on her hind end.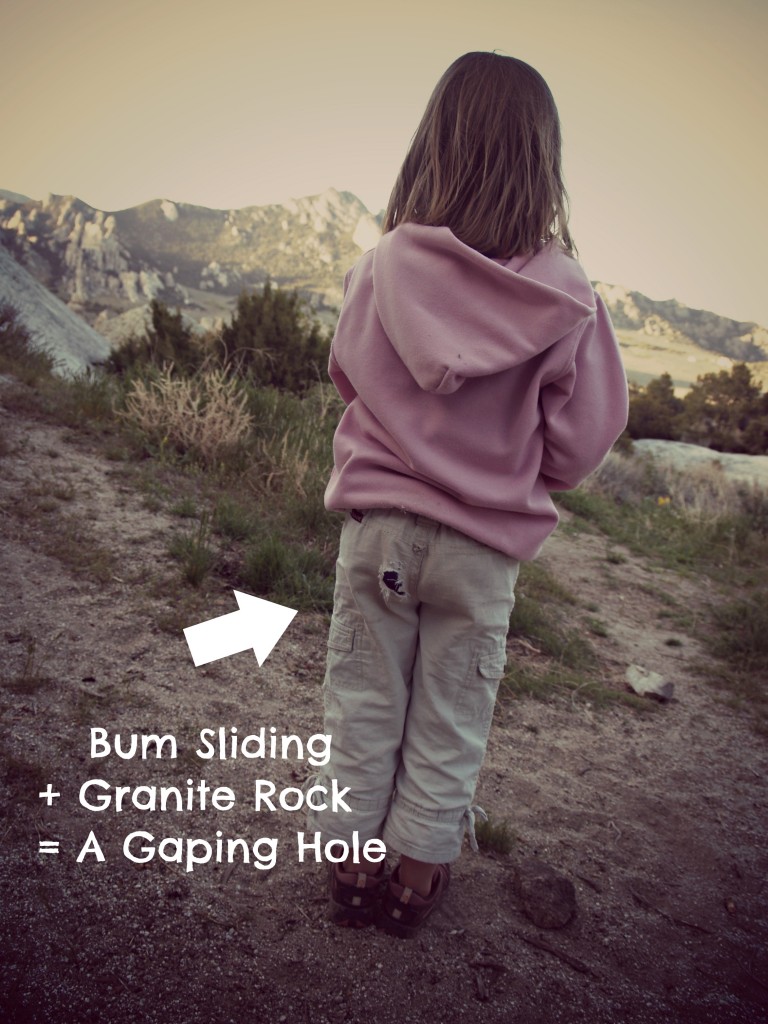 And later that night Damon got his pant leg a little too close to the campfire…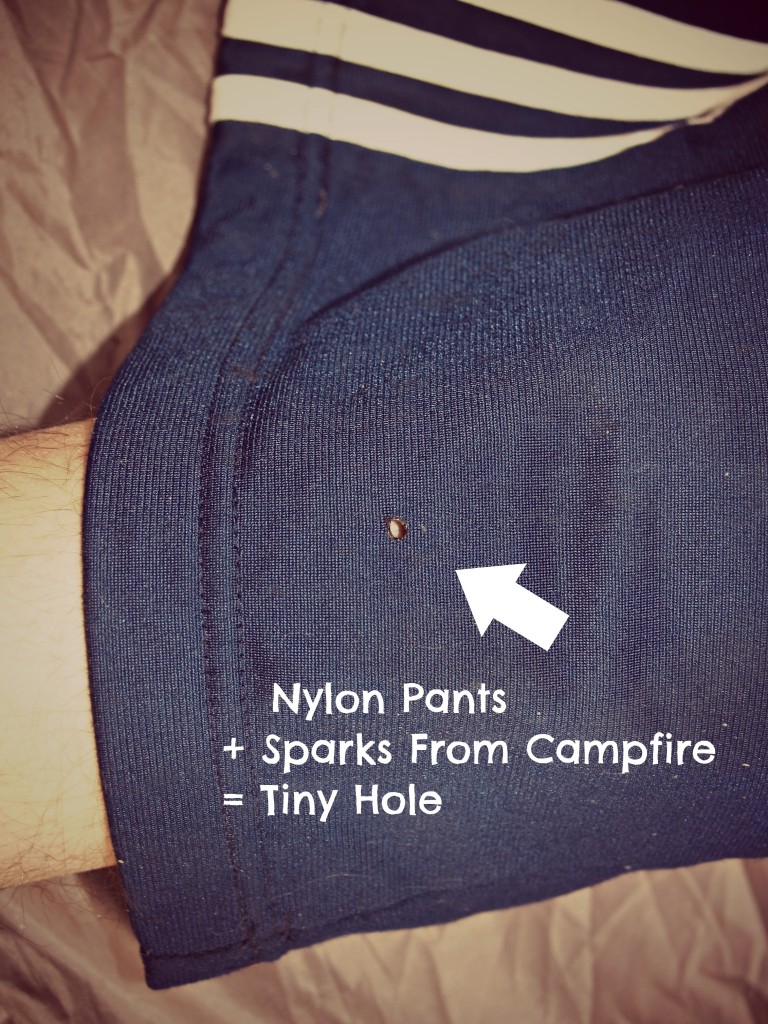 It was a camping trip full of a HOLE lot of trouble. (bahahaha, clever right)
But despite the fact that we were full of frustration about things, we were able to find joy in being with each other and everything just worked out. Damon still slept in his sleeping bag and thankfully it was not too cold of a night. Scout didn't care whether her unders were showing through her pants or not, she just shrugged and kept on playing. The sleeping pad wasn't cushy but at least it gave a layer of warmth. The hole in Damon's pants is really barely noticeable. And we ended up getting the muffler fixed thanks to a nice man at the little parts store, who was happy to help us after hours on a Saturday afternoon.
I'm glad we discovered that we could deal with bad circumstances and still find a way to have fun.  And I'm glad we didn't miss out on moments like these…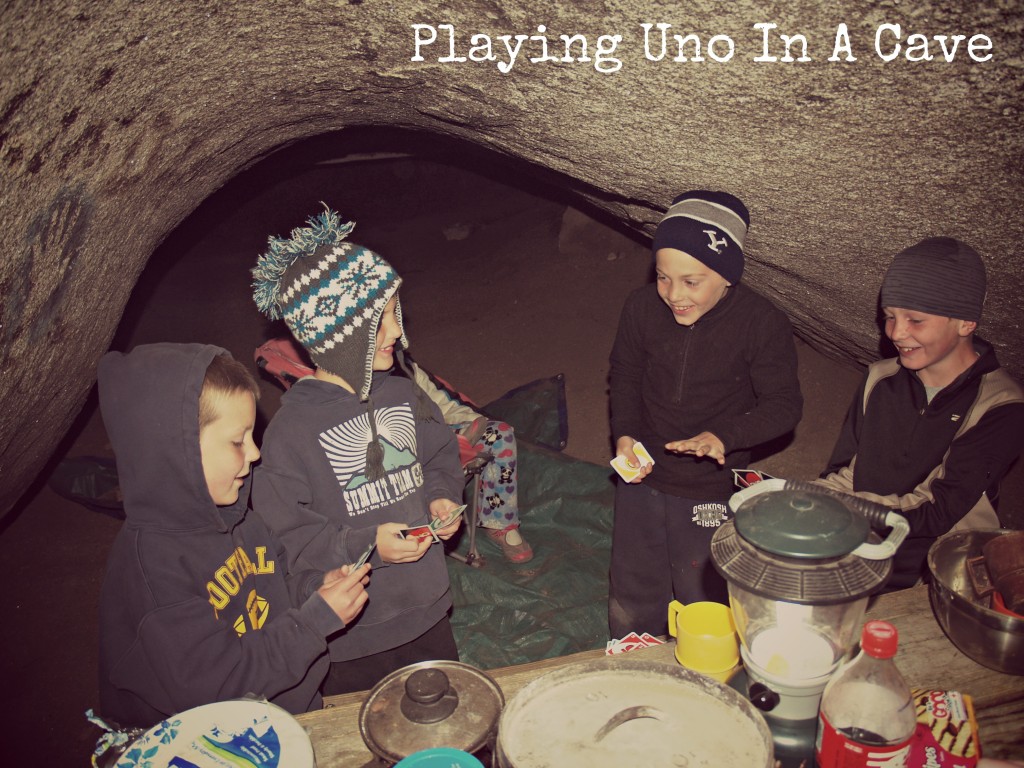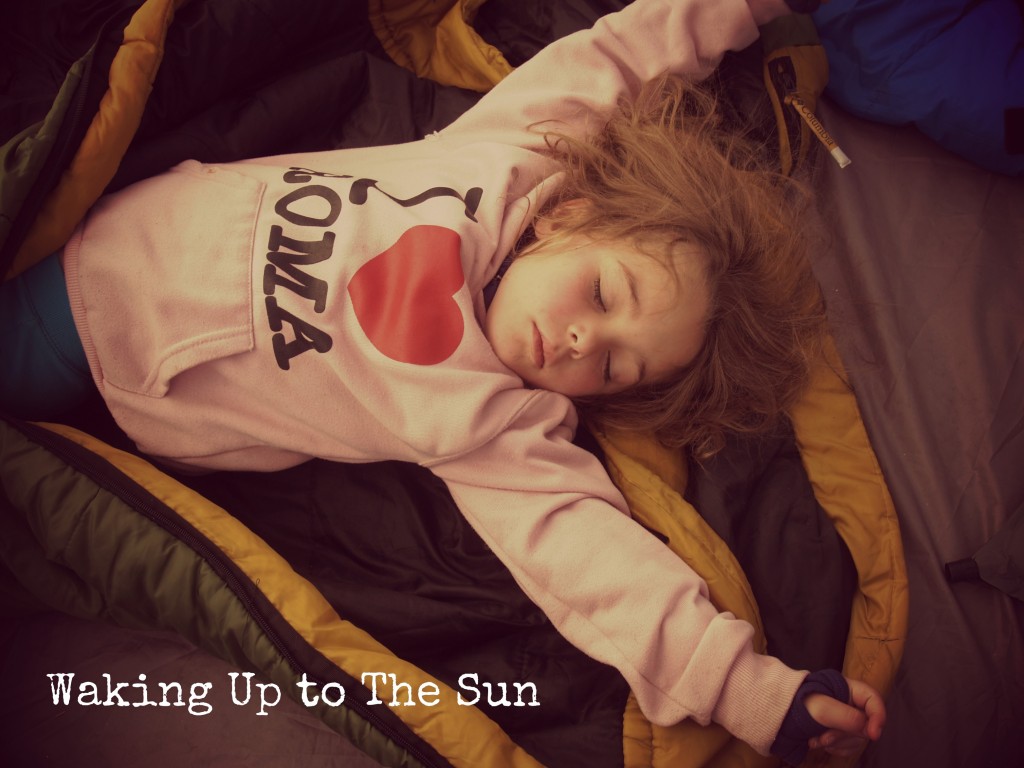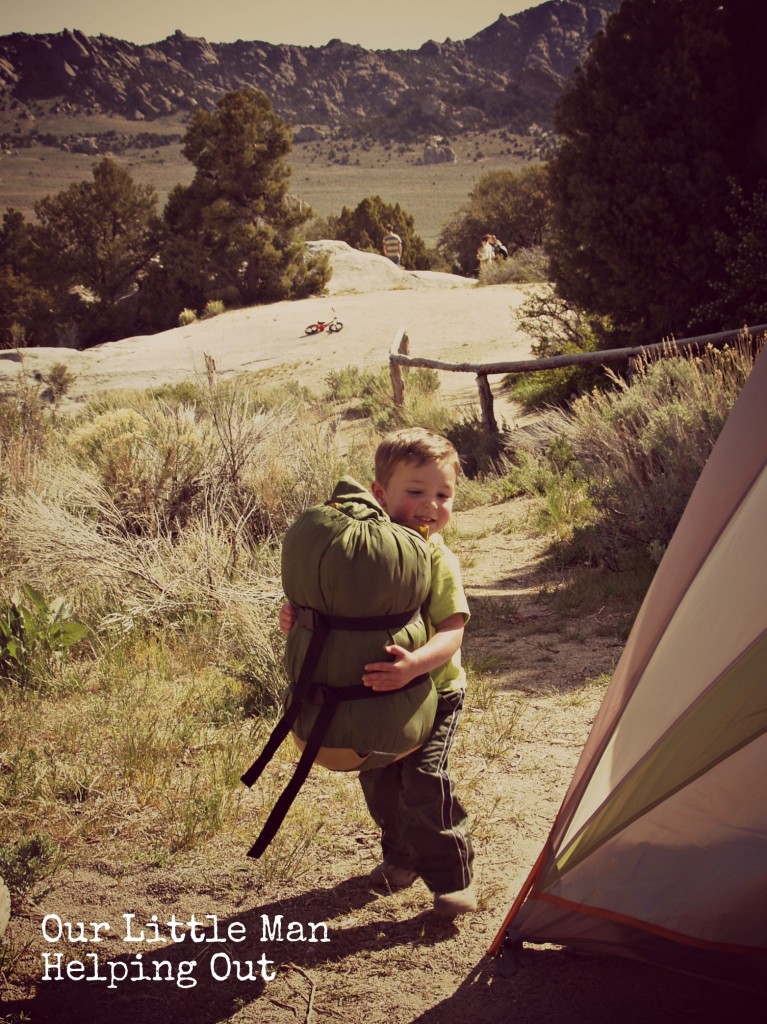 "The word adventure has gotten overused, to me, adventure is when everything goes wrong. That's when the adventure starts." – Yvon Chouinard

adventure, sleeping bag, hole, muffler, exhaust pipe, frustrating, melted, camping

Shawna is passionate about getting kids outside, a pro at procrastinating laundry day and an advocate of impromptu road trips. She's been in the recreation industry for 18 years.