When I stopped by to see Mountain Mama's new line at the Outdoor Retailer yesterday I was shocked when I saw what their new super secret product was, the worlds first maternity rock climbing harness!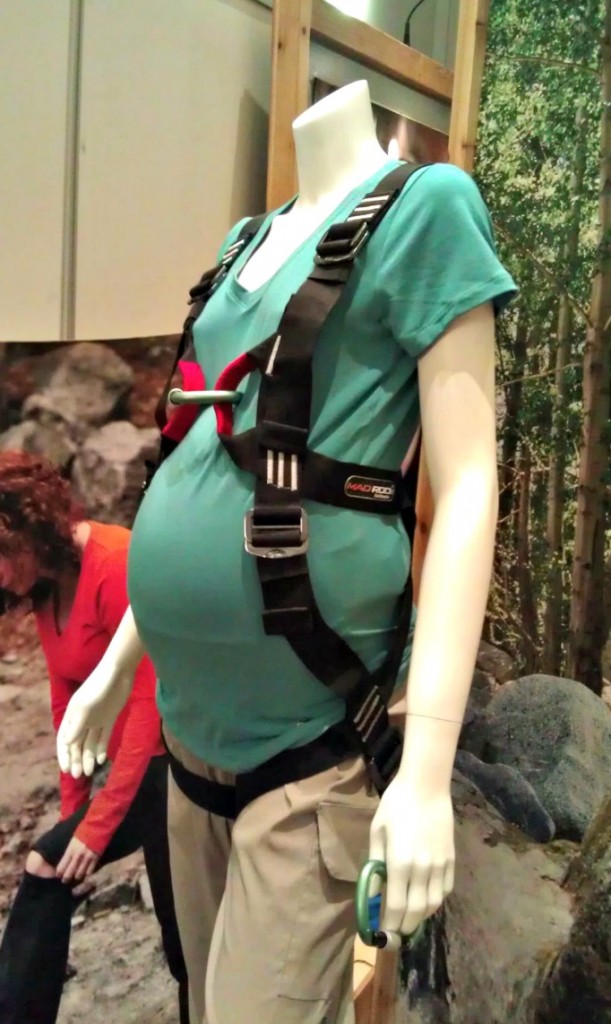 There are countless times I remember bouldering back and forth horizontally across a crag because I didn't feel comfortable wearing a harness with my pregnant belly. It was definitely a test of patience.
But now those days are over! Mountain Mama teamed up with Mad Rock, producers of rock climbing gear since 2002, to bring the concept to reality. It's still in prototype mode but the full body harness will be available in spring/summer of 2013! It's made specifically to protect baby from pressure and keep mom comfortable at the same time. And the name of the harness is…wait for it….The Mountain Mama! (how appropriate)
Another eye catcher coming from Mountain Mama's new line is their maternity running skirt…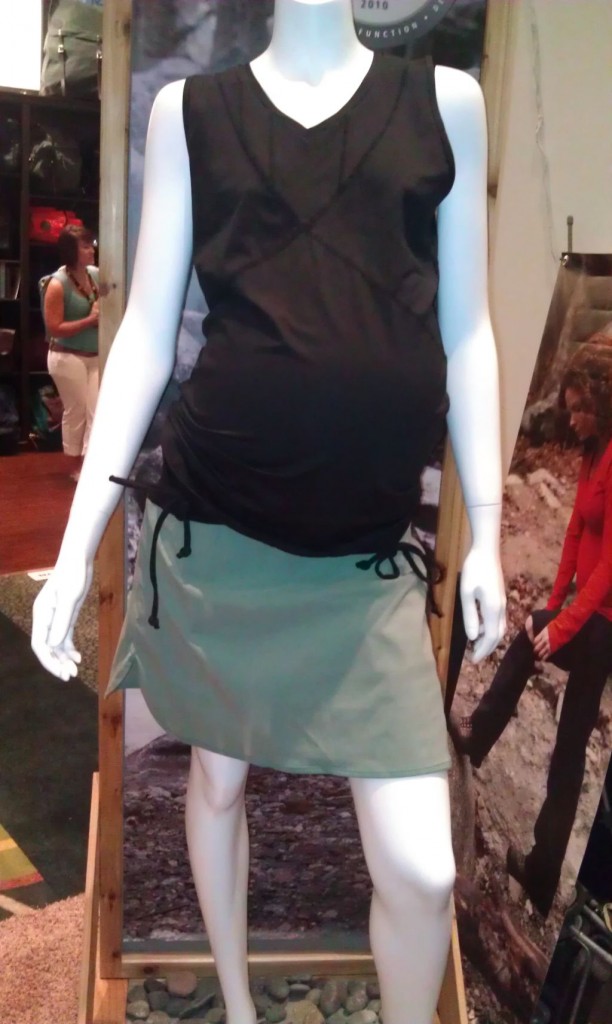 Mom's to be you don't know how good you have it these days! Love these companies that help get mamas, and in turn their kiddos, active in the outdoors!
We'll be back soon with more features on cool gear coming out in the next year!
Enjoy,


mountain mama, rock climbing, rock climb, gear, gear review, maternity rock climbing harness, harness, expectant moms, outdoor moms

Shawna is passionate about getting kids outside, a pro at procrastinating laundry day and an advocate of impromptu road trips. She's been in the recreation industry for 18 years.