The Chaco bug bit our family back in 2005. We still have our first pairs. In 2008 we bought some for our oldest son, and they're still kickin' around as the best hand-me-downs yet.
Although Chaco is known for their sandals they've recently introduced a nice lineup of shoes and boots. I think it's mostly because the diehards were wearing their sandals in the winter with socks. And that's such a no no in the fashion world. [guilty]
One of the newest additions to the Chaco kids line is the Zanda. Our little Scout has broken in a pair of her own…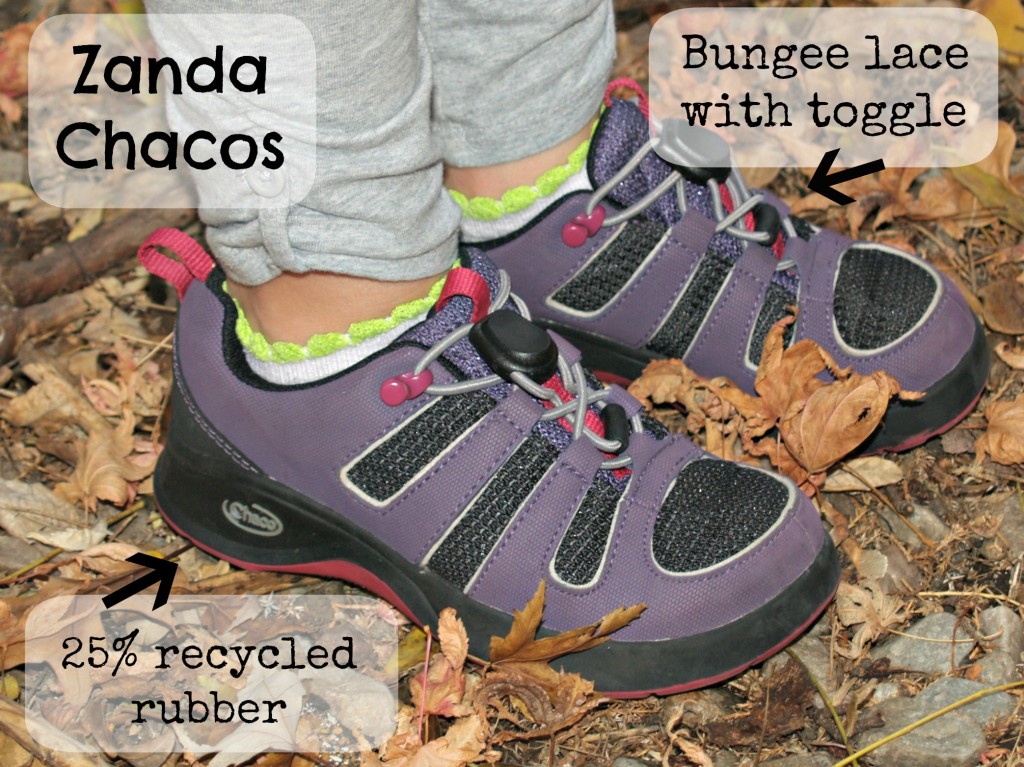 The #1 thing Scout said she loves about her Zandas is that she can put them on herself and with the bungee laces they stay on tight. She doesn't have to tie them, just tighten the toggle.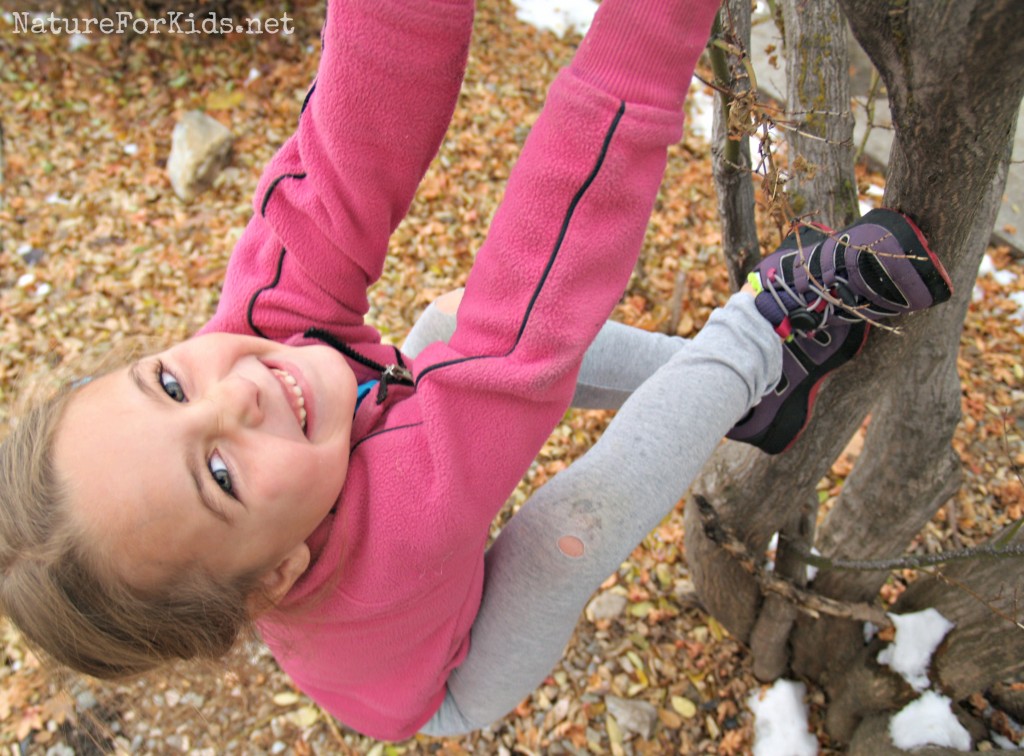 My #1 like as a parent is that they are super durable and they clean up easy. But a close second is that I don't have to help her put them on and there's never any laces she's draggin behind her or tripping on.
These are already proving to live up to the Chaco standard and will be an everyday part of Scout's outdoor adventures!
Now we're all about upcycling around here so we took the shoebox Scout's Chacos came in and made a snazy guitar out of it… Scout shows you how it's done below.

video
You didn't think we'd leave you without a giveaway did you?
Here's your chance to make your own guitar and win a pair of Chacos of your choice for your little guy or gal! Just leave a comment below telling us what your favorite Chacos for kids are.
—————————–This giveaway has closed —————————-
winner is Maura Lansford! Congrats Maura!
If you want to increase your odds at winning you can also enter to win (and read reviews about other types of kid Chacos) at the following sites:
Review of the Zanda by goexplorenature.com outsidemom.com and kidproject.org
Review of the Paradox Ecotread by adventuretykes.com
Review of the Otis by talesofamountainmama.com Review of the Z/1 by outsidemom.com
One winner will be chosen between this blog and the blogs listed above, so enter away! Good luck!!
Rules: You MUST answer the question (above) to be eligible. You must supply me with a valid email address when you enter (so I can contact you if you win). You can only enter once on this blog. You must be 18 or older. Giveaway is open to U.S. residents only. The contest starts now and entries must be date stamped by our server no later than Thursday, November 15th, 2012 at 9:00pm Mountain Time to be eligible. The winner will be chosen using the number generator at random.org and announced on this post, November 16th, 2012! Winner will be notified by email and will have 72 hours to reply to my notification. If I don't hear back, I'll pick another winner.
gear review, tutorial, crafts for kids, Chacos, Chaco, shoebox guitar, Zanda, Chaco Zanda, DIY

Shawna is passionate about getting kids outside, a pro at procrastinating laundry day and an advocate of impromptu road trips. She's been in the recreation industry for 18 years.