This post is sponsored by CamelBak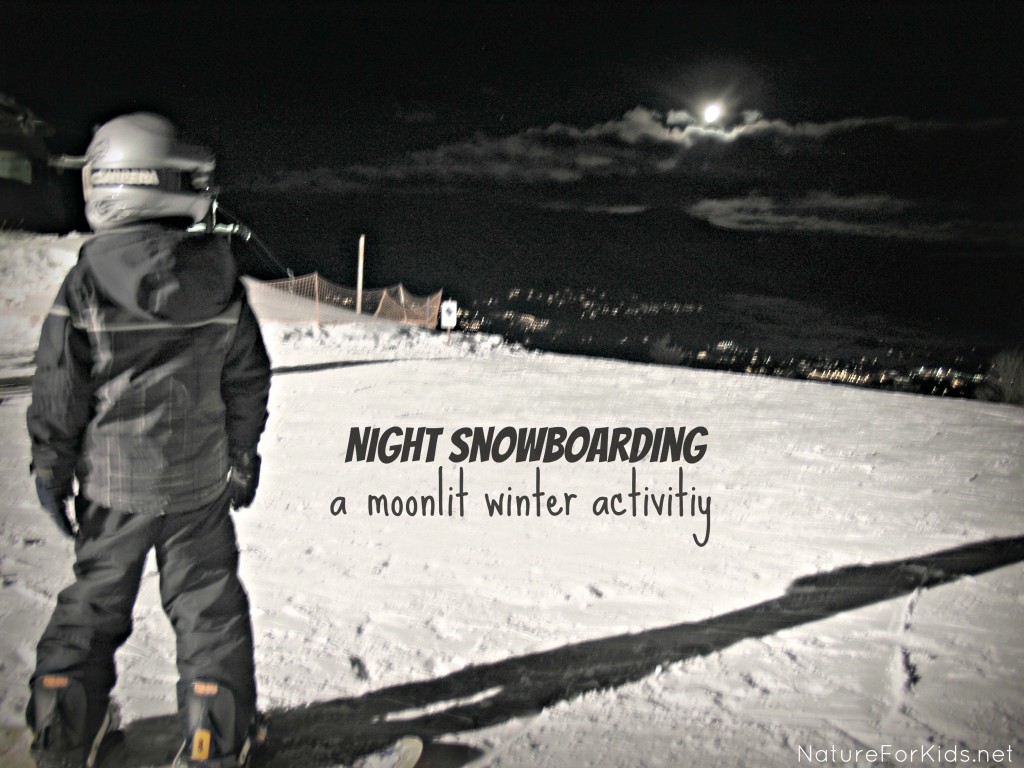 The Hubs and I like to take each of the kids out for some one-on-one time every once in a while. So recently my #2 and I went on a mother/son outing to the ski hill for some night snowboarding.
Night skiing begins at 4pm where we live and goes until 9 pm. So the sun is just heading down when you get started and you quickly find yourself in the dark.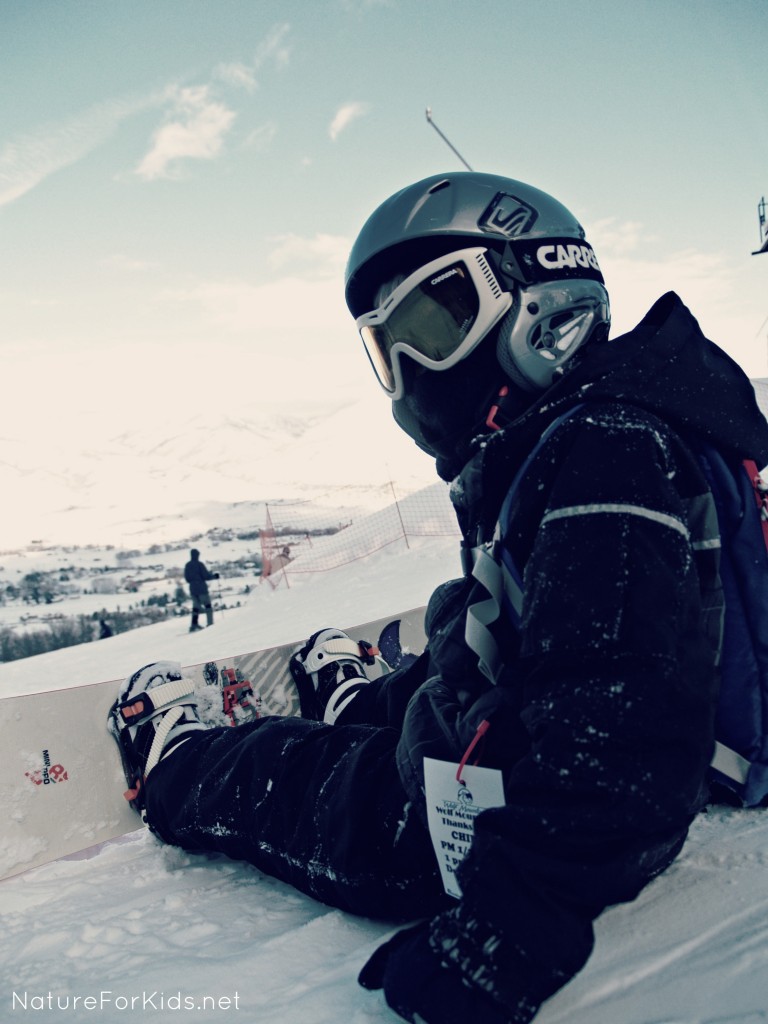 The moon was full when we went and it was shining down on us like a giant flashlight. We could see all the way down into the valley. Check out this Moon Phases Calendar to look up the phases of the moon to plan your own moonlit winter activity.
It felt strange playing outside after the sun went down. During the summer that's a common occurrence but during the winter we're usually hustling in to stay warm. And that's the main perk about hitting the slopes at night, the crowd thins out and there's usually no line to get on the lift.
One of the coolest things is how quiet the night is with the exception of the occasional hoop and holler of people having fun on the mountain. My son thought it was the coolest thing every when I would say, "okay I'll follow you this time". He definitely liked the feeling of leading the way and choosing the runs we would take. The whole experience gave us time to talk and just enjoy snowboarding together.
Once kids get good enough to hit some runs on their own it's important to provide them with gear that keeps them safe. The CamelBak Kicker kids hydration pack is a perfect pack for kids to carry on the slopes.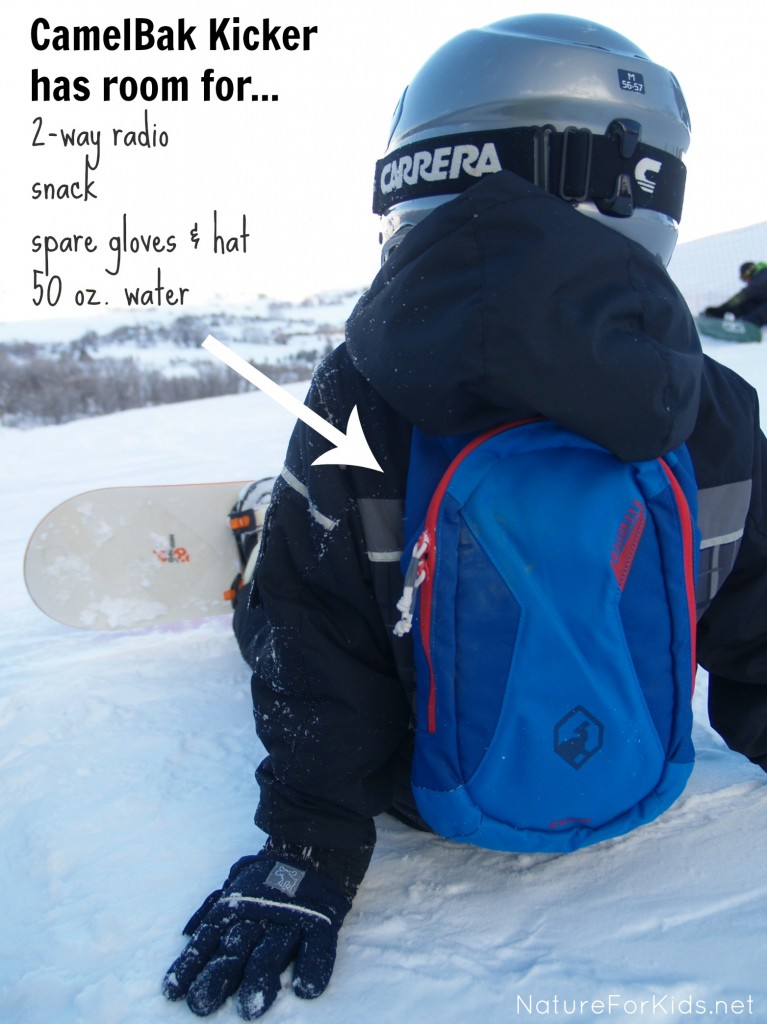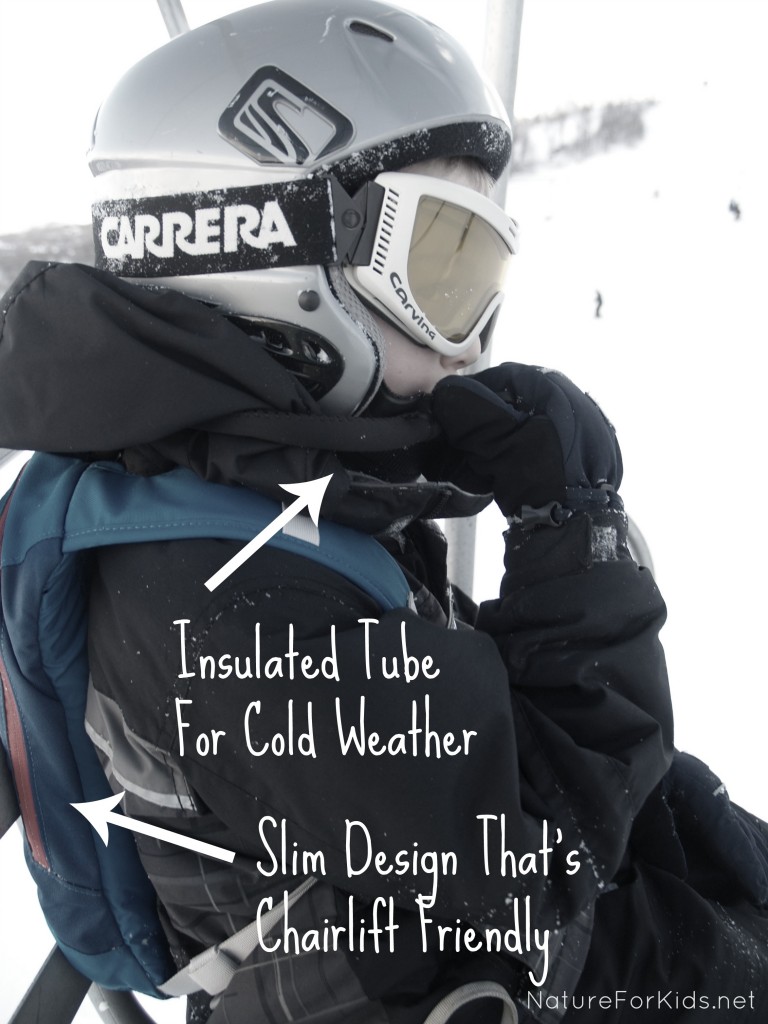 It's gear like this that helps make outdoor experiences with your kids that much better. You can worry less and play more.
I hope you get a chance to experience the full moon on a winter night like we did. It was so fun! And don't forget to share your outdoor experiences with us at our Nature For Kids Facebook Page. We love to see pictures of what you're all doing.
Have a rad weekend everyone,


snowboard, outdoor gear, night snowboarding, night skiing ,moonlit winter activity, CamelBak, chairlift, moon phase calendar , one on one, mother son activity

Shawna is passionate about getting kids outside, a pro at procrastinating laundry day and an advocate of impromptu road trips. She's been in the recreation industry for 18 years.