I'm not a huge fan of juniper bushes and our front yard was loaded with them…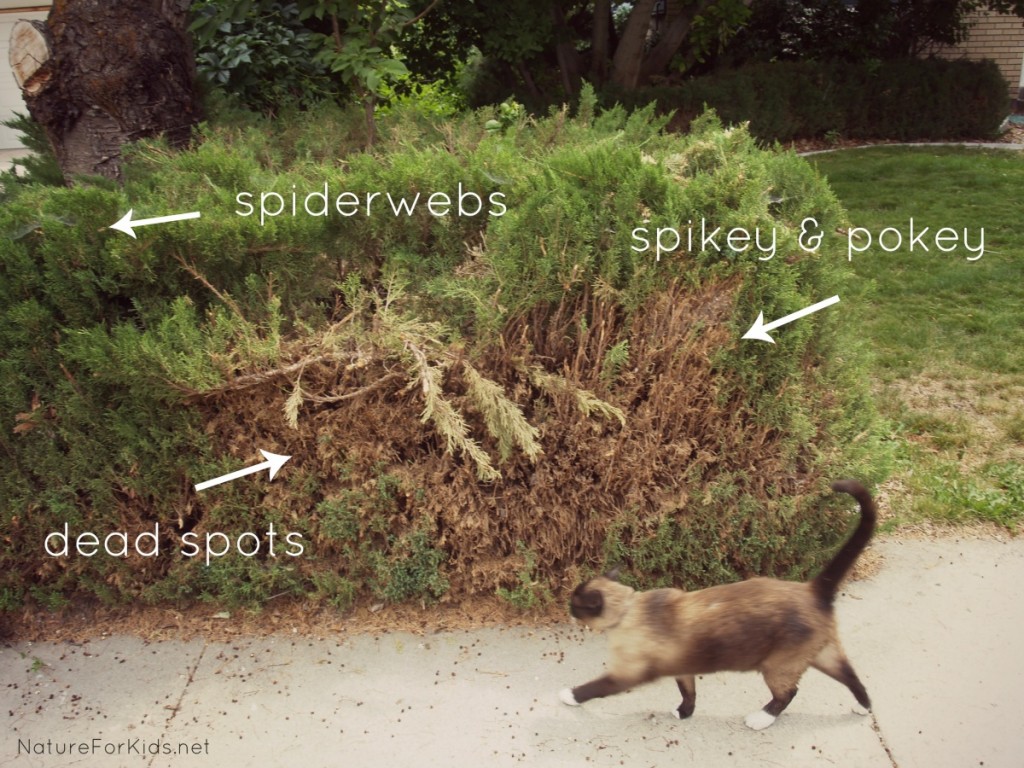 So I prepped the kids with long sleeves and gloves and as I cut they pulled them out and loaded them in the trailer…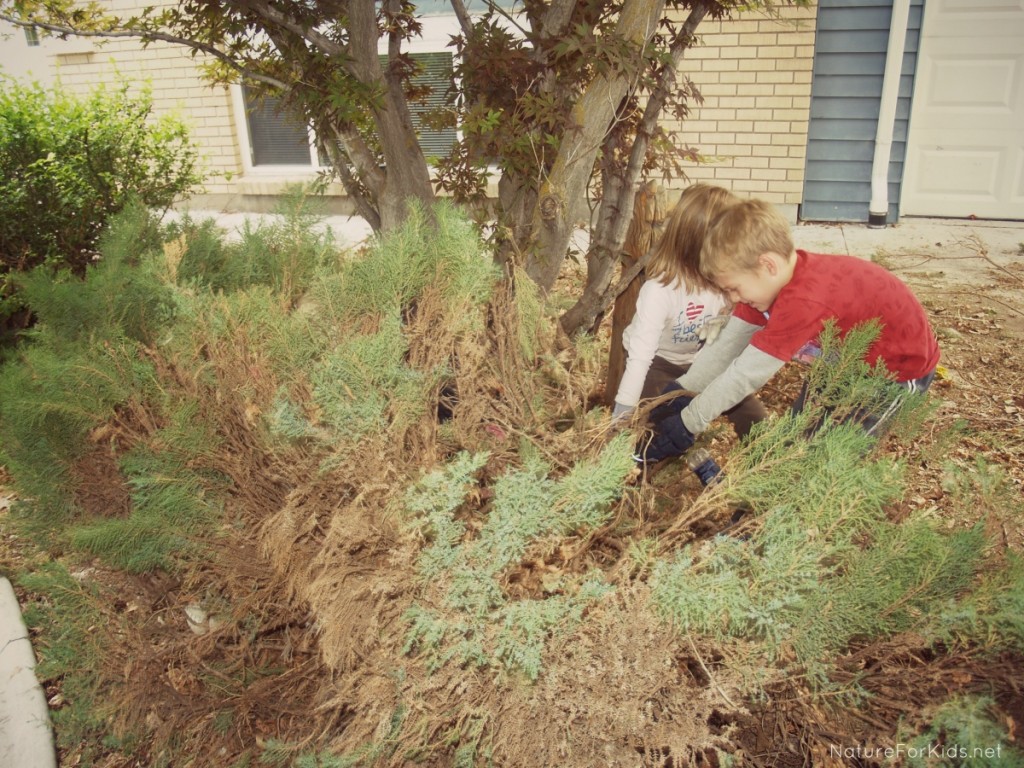 It was a major job. And after three loads to the green dump we were finally done.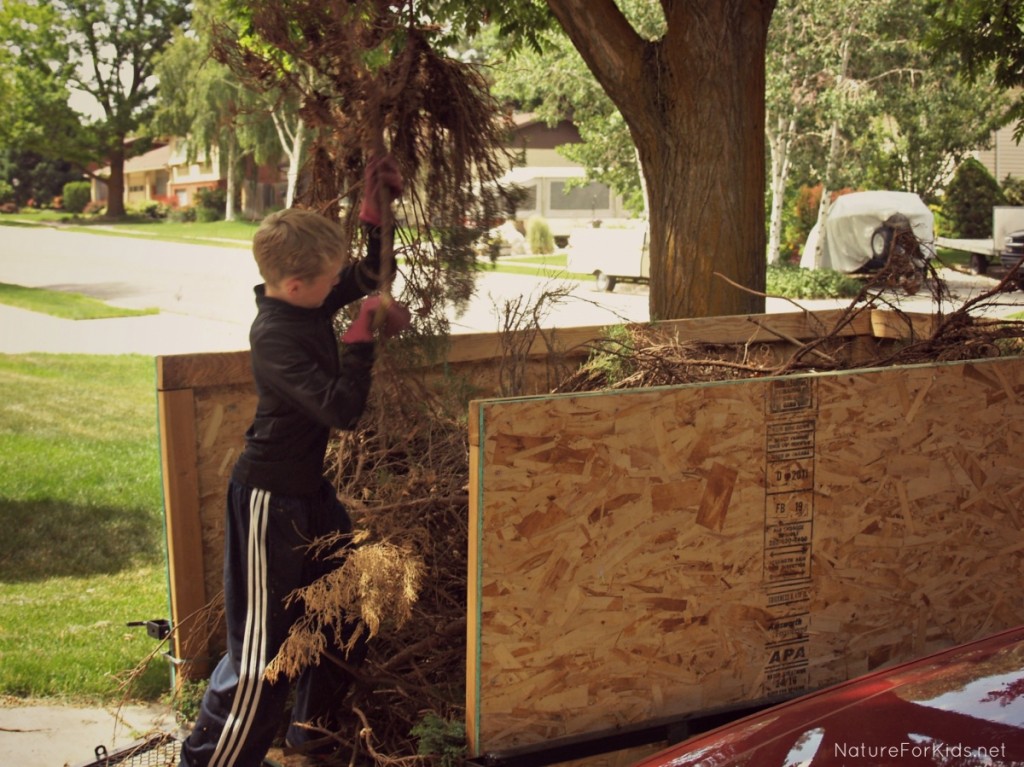 There were several snails that ran for cover as we went about our work so we took a break for some entertainment…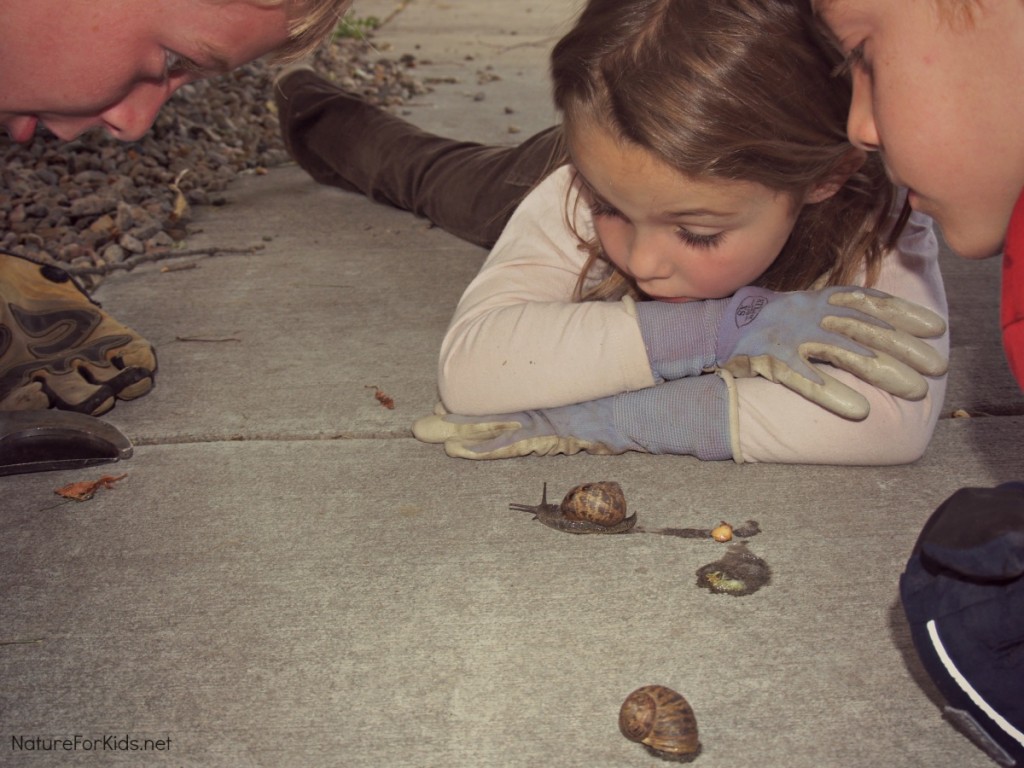 Seeing them all made me think of a book we've been reading called Swirl by Swirl, written by Joyce Sidman and illustrated by Beth Krommes.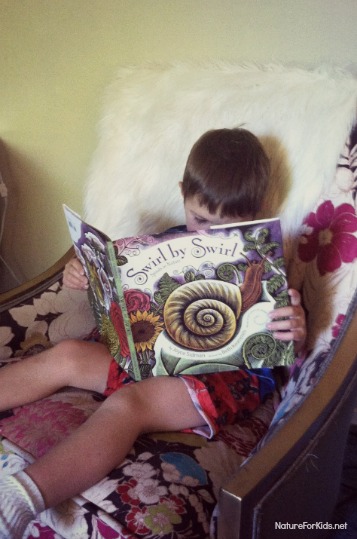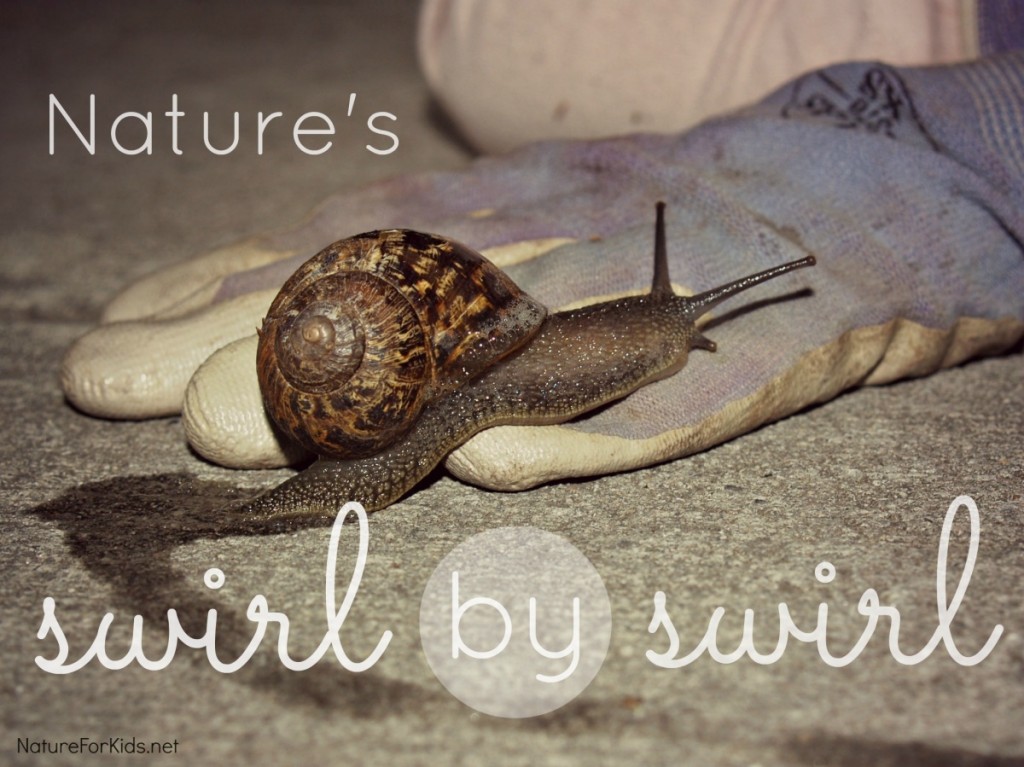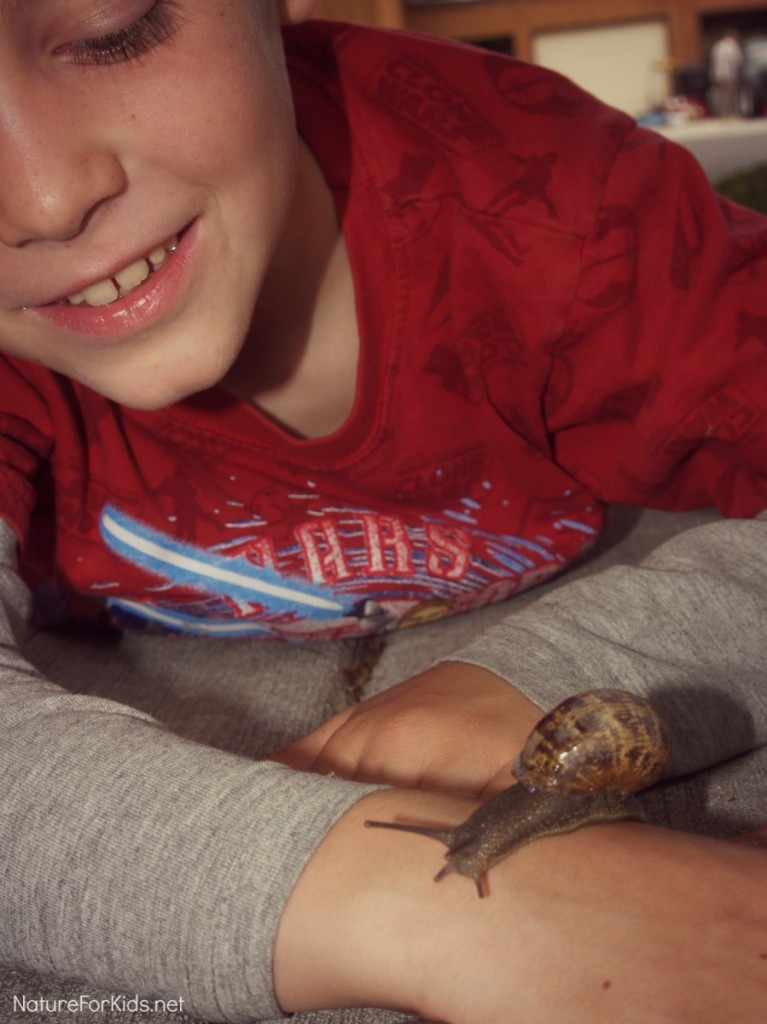 The book is a visual tour of all things spiral in nature. Our favorite illustration in the book is of the ram horns. But all the pages are definitely frameable art!
Beth Krommes 2011, Houghton Mifflin Harcourt
I'm adding this book to our Nature Books Page. (Thank you Shar for introducing us to it last year!)
SOMETHING FUN TO DO WITH THE KIDS
On the book's website there is a readers guide that provides instructions on how to make a tornado in a bottle, a spiral mobile and other fun projects!
Take a look at this short video to get a better idea of what the book's about…
My kids are constantly pointing out spirals they see in nature now, it's become somewhat addictive to look for the pattern! And don't worry about the snails, they were transplanted into a neighboring (non-prickly) bush!

Swirl By Swirl, book, nature book, junipers, work, kids, nature, outdoors, read, spiral, illustration, children's book, snail

Shawna is passionate about getting kids outside, a pro at procrastinating laundry day and an advocate of impromptu road trips. She's been in the recreation industry for 18 years.