I sift through a lot of outdoor products for kids and I see a lot of the same stuff roll around but I was stopped in my tracks by this 4G Lite Kids Selk'bag that I saw at the Outdoor Retail Show.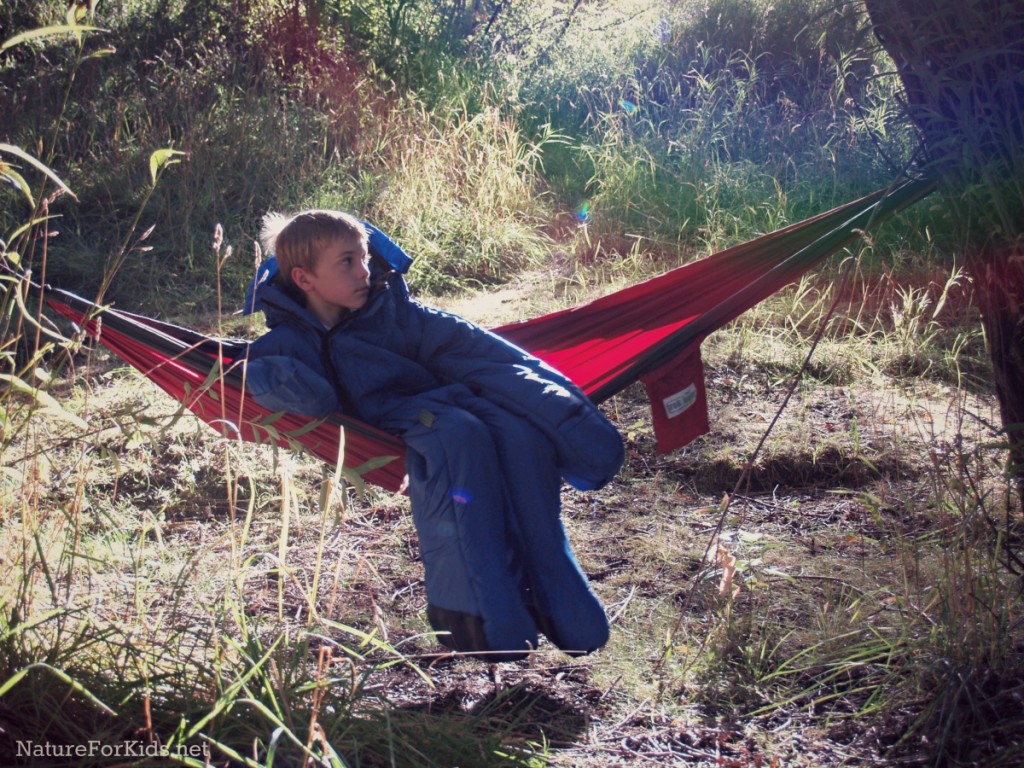 I'm diggin' this bag simply because of it's entertainment value. Who wouldn't want to wake up at camp to a big blue sasquatch roaming around.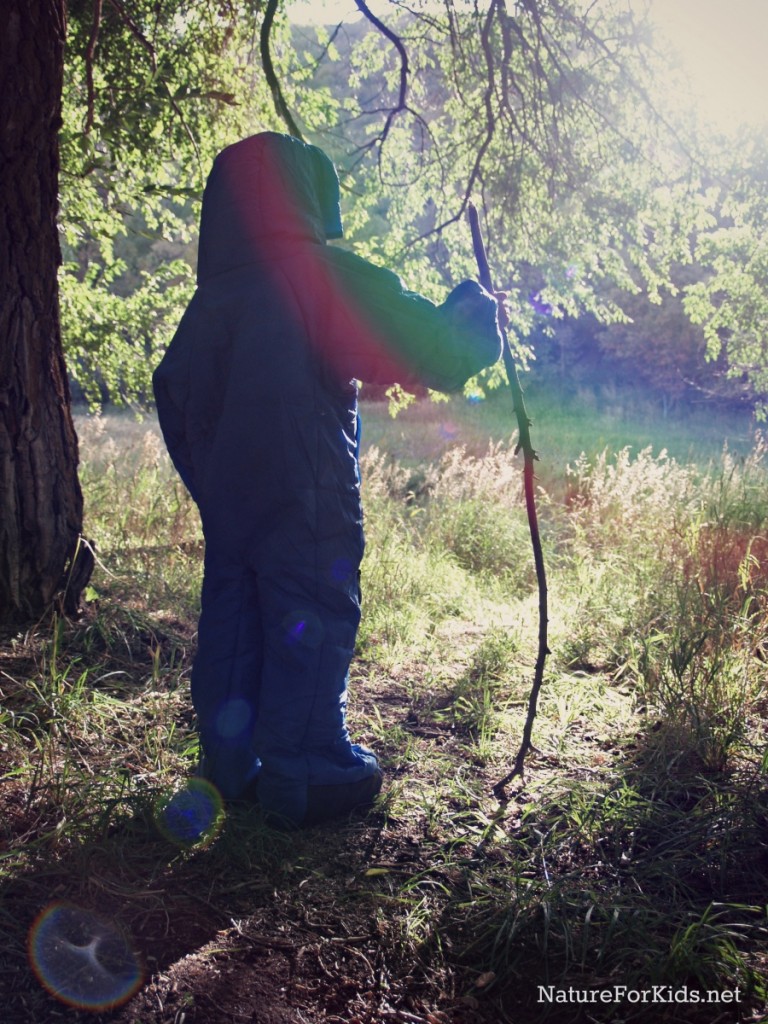 It's considered a SLEEP / WEAR system. Sleep in it while in the tent, and when morning comes wear it to breakfast by the campfire. No shoes or getting dressed required!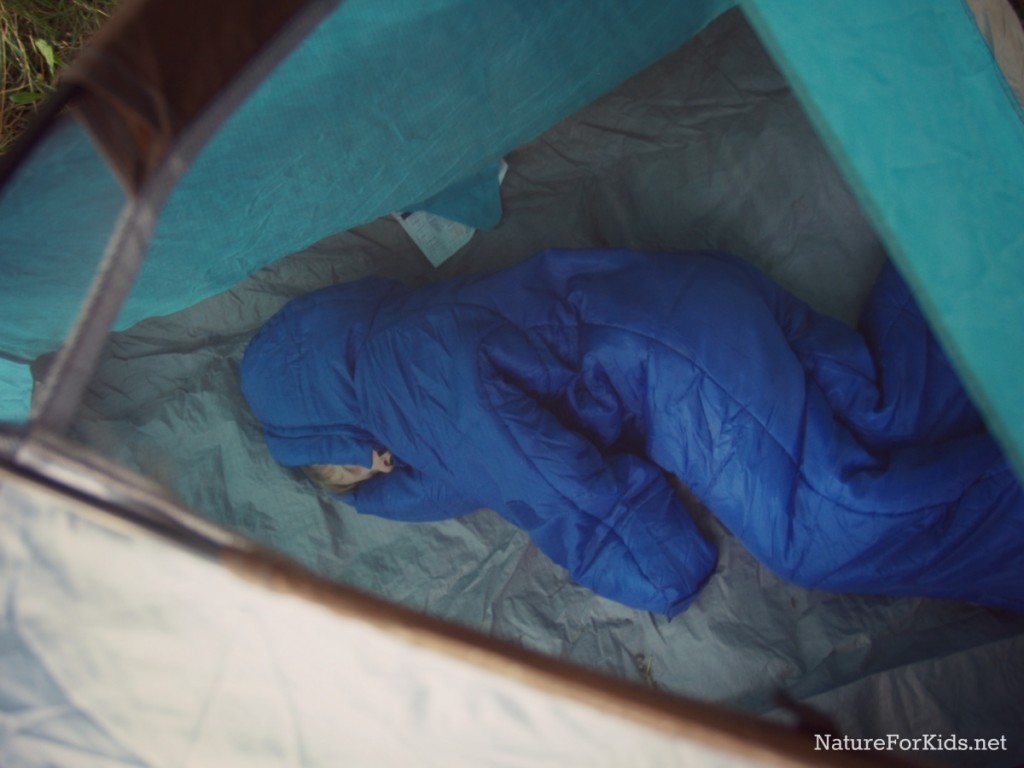 There are a few things that seem to naturally occur when two people put on Selk'bags, they include tackling, bear hugging and pro wrestling. It's like a magical sumo suit, you just want to get aggressive with all the extra padding. My kids find it most entertaining while on the trampoline!
The Selk'bag has roots in Chile and was inspired by a physically tough tribe of nomads who lived there, the "Selk'nam". Learn more about the inspiration and awesome beginnings of Selk'bag.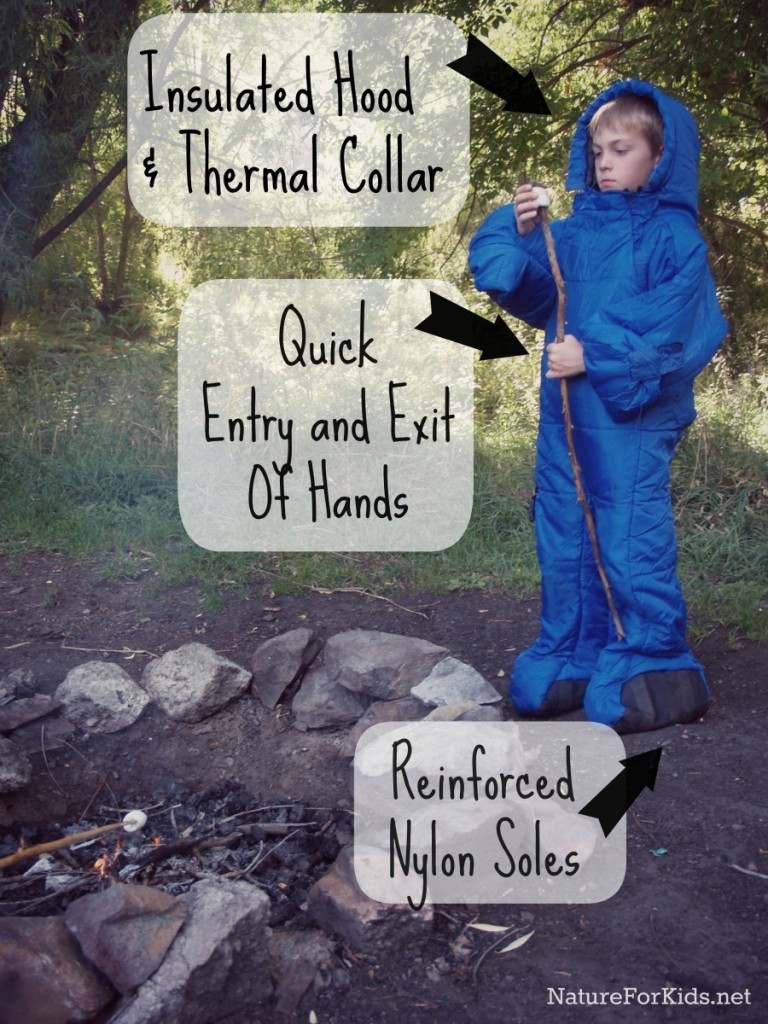 This new "lite" version (2.4 lbs.), is 30% lighter than the original. The shell, lining and insulation are all polyester. It's designed specifically to be a two season bag with a temp rating of 45 degrees. So if you're looking for a hard core bag for your kid or something for cold weather this isn't your guy.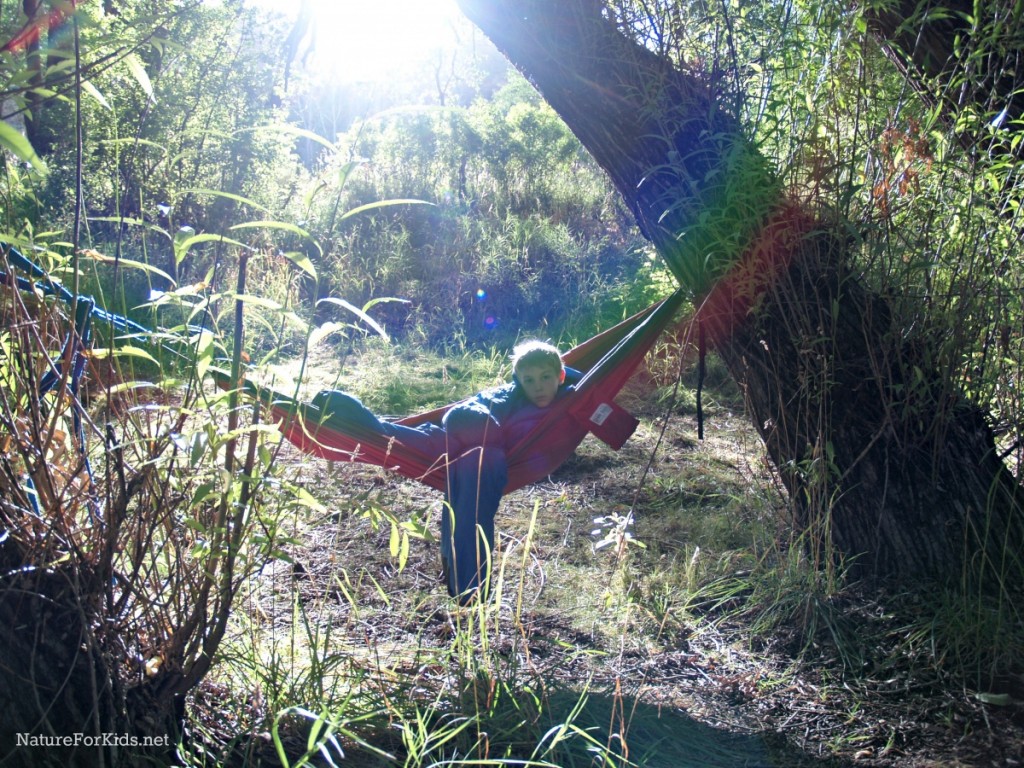 But if you're looking for something fun for those casual camping trips or something warm to snuggle up in on cold winter nights in the house than you've found a winner! It's like a delux snuggy!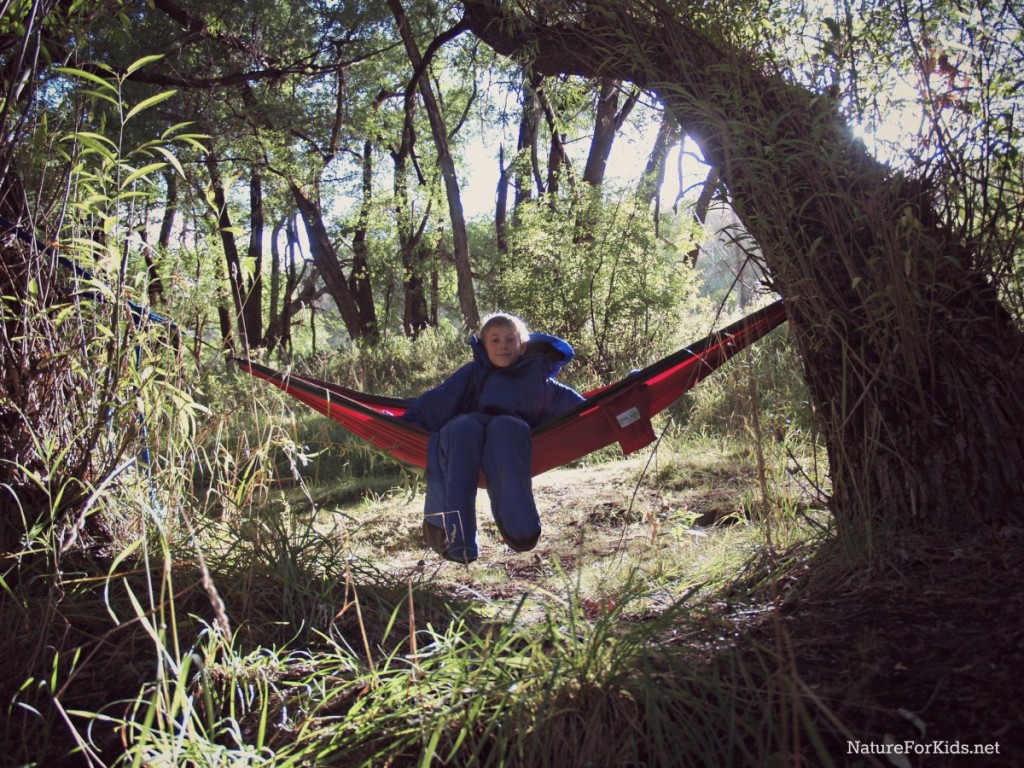 It retails for $79. And if you want to be matchy matchy with your kids, don't fear, they offer it in adult sizes as well.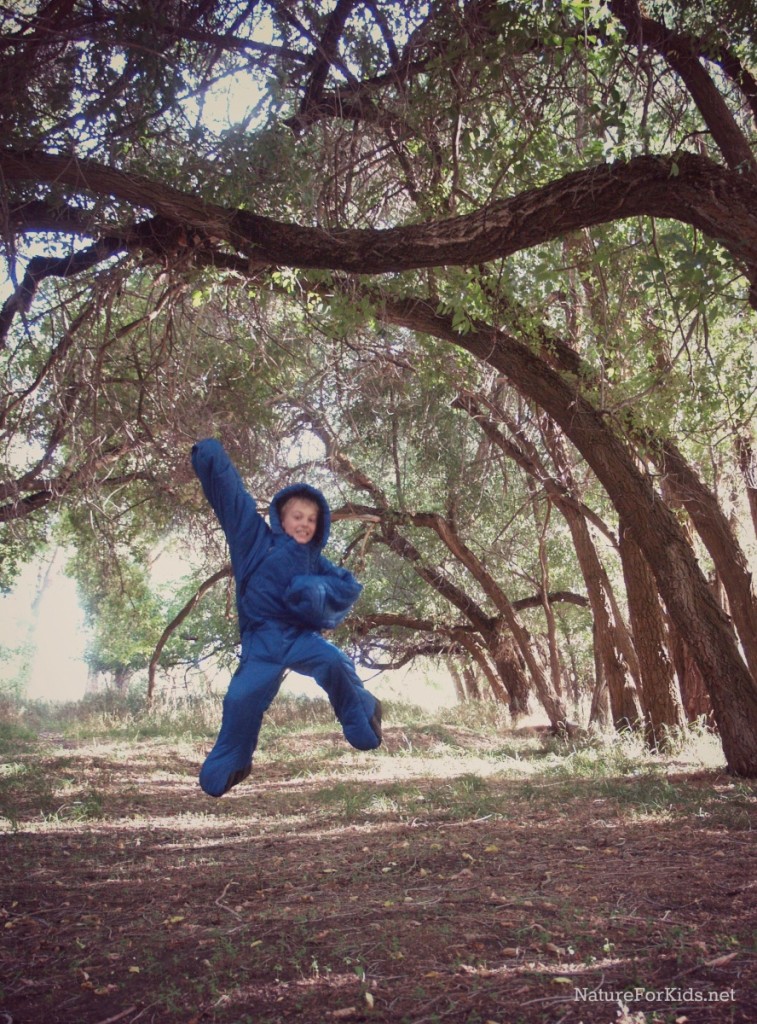 Care Instructions…
My son has been using the bag inside and out for a while now and the polyester material seems to stay clean longer than others. I can easily use a wet wipe to get anything off of it. I've washed it fully once though and by following the care instructions it turned out great. (hand wash, tumble dry)
If you're concerned about having the bag near open flame I was able to find out that as a worldwide company, Selk'bag has to pass several tests, like fabric resistance, water resistance, etc. The flammability test is one that they exceed the compliance for, making it totally safe for the user.  In fact if the Selk'bag starts "burning", it would take twice the time as regular fabric to burn.
Last But Not Least I've spoken with the people at Selk'bag and they are going to generously give you wonderful NFK readers a 20-25% discount on their products come November! So keep an eye out for a promo code coming then! Seriously just in time for Christmas!
*Selk'bag sent us the bag discussed in this post for our own personal use. The thoughts discussed here are our own and we haven't been paid to give you a run-down on their product. We just thought you could all benefit from learning more about this fun sleeping bag alternative.
sleeping bag, kids sleeping bag, outdoor gear, kids gear, outdoor kids gear, outdoor retailer, Outdoor Retail Show, selk'bag, gift, gift giving guide, unique gift ideas, camping

Shawna is passionate about getting kids outside, a pro at procrastinating laundry day and an advocate of impromptu road trips. She's been in the recreation industry for 18 years.