When our entire family manages to sit down together and watch some TV we usually end up watching America's Funniest Home Videos or the Discovery Channel's Dual Survivor on Netflix. The former usually teaches us what NOT to do (stand behind the person taking a swing at a piñata). The Later usually teaches us what TO DO. Yet both are very entertaining!
Dave, a military trained survival instructor and Cody, a naturalist and primitive-skills expert are the dynamic duo of Dual Survivor, picture G.I. Joe and a hippie hanging out together. It's fun to watch. My kids like it so much that I decided to host our own survival day.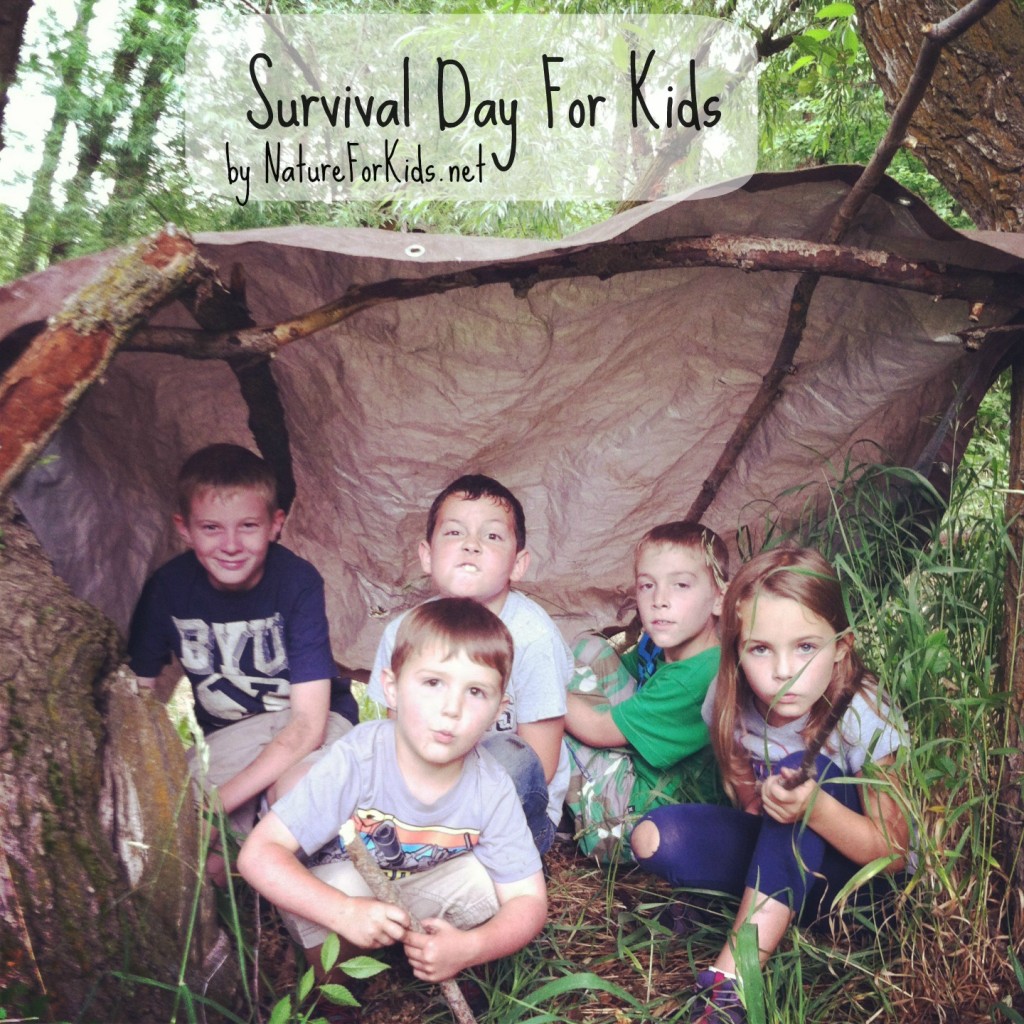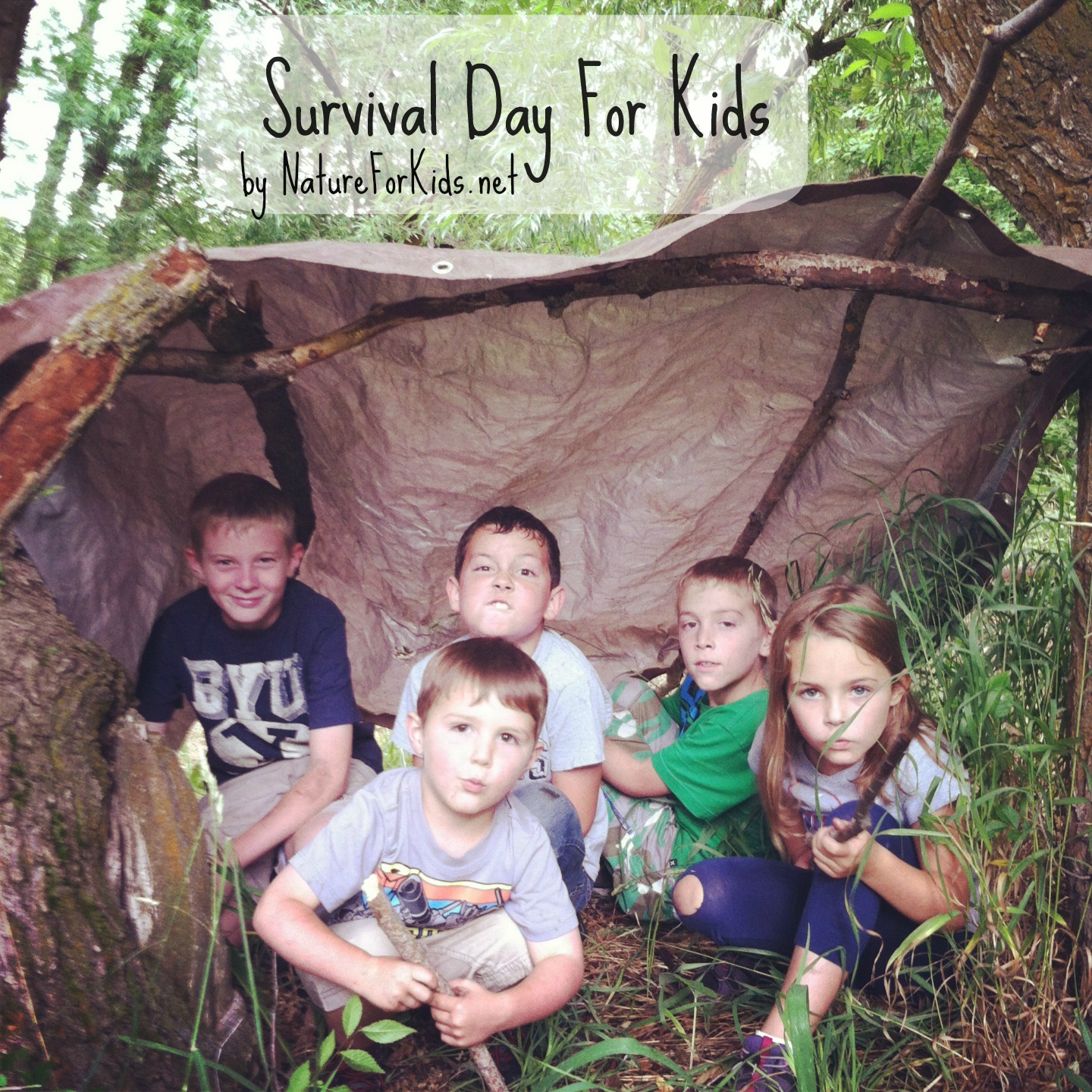 In the show they often talk about …
Cordage
Container
Cutting Tool
Combustion
Cover
These are the 5 most important things you want to have when it comes to staying alive in the wilderness. I tried to hit on all of these points throughout our day in the "wilderness" aka our local campground.
First we found some cordage. We kind of cheated on this one and brought some vines from our back yard that grow like crazy sauce. They were strong enough for my oldest son to lash together three large sticks to make a teepee sort of device to hold our container of water over the fire.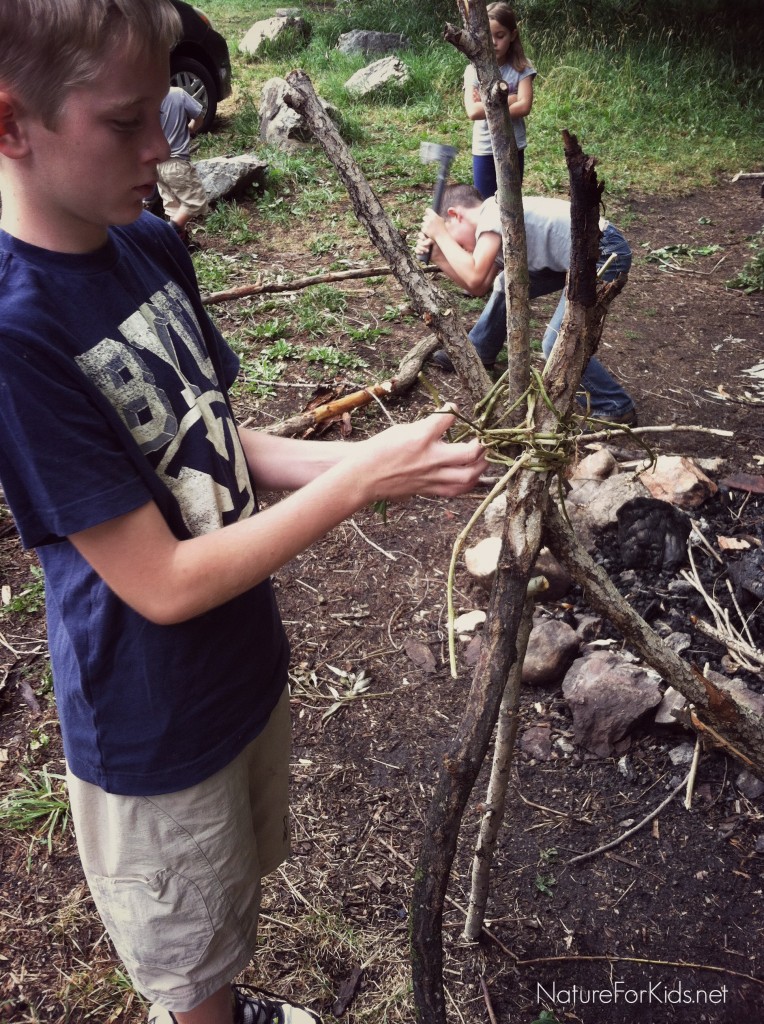 Second the kids made fire, because they weren't getting any breakfast unless they got a fire going to sanitize the water to make oatmeal. The cutting tool they used to gather firewood was a hatchet. We talked about cutting distances, keeping your tool clean and how to sharpen it.
The combustion they used was a magnesium fire starter, which was not easy. It took all of us several tries to get it going. The main thing we learned was to be patient and scrape together a huge pile of magnesium shavings before trying to spark them.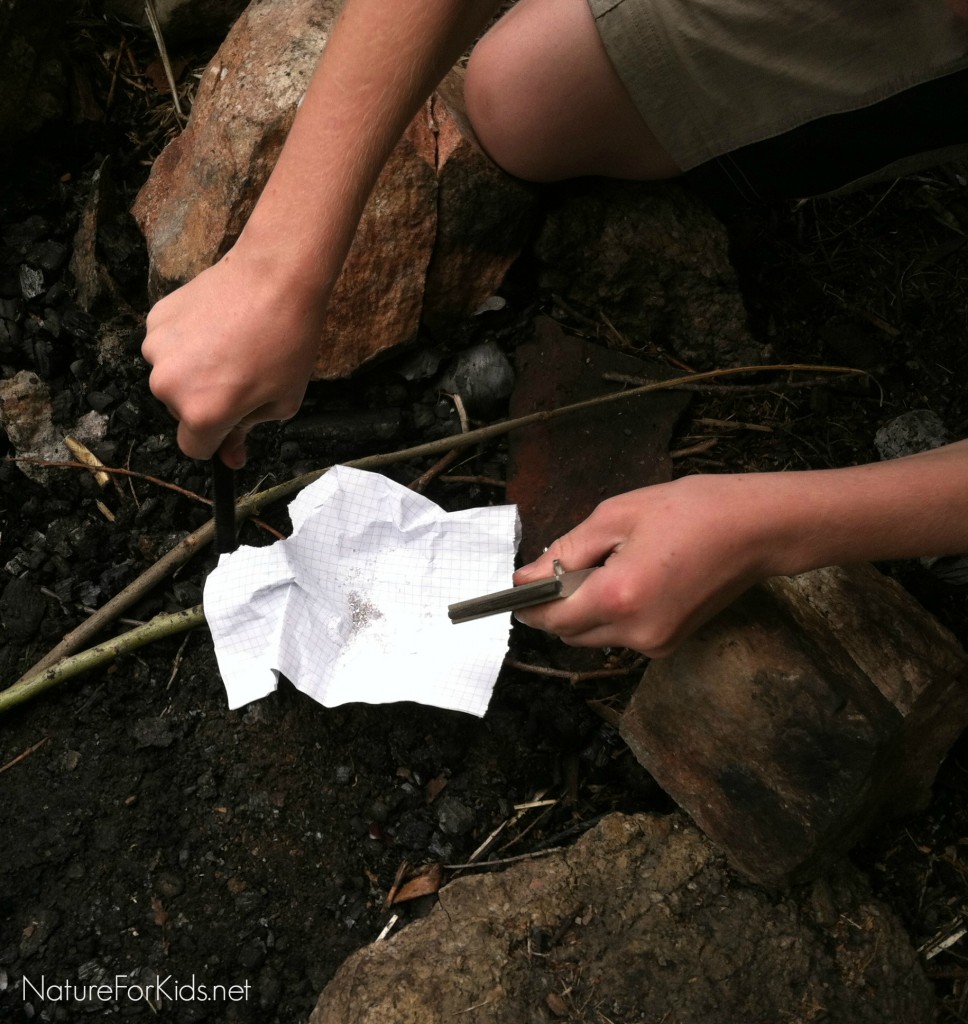 My number 3 was the cook on site. She took her responsibility very seriously, can you tell? We used an old cooking pot as a container.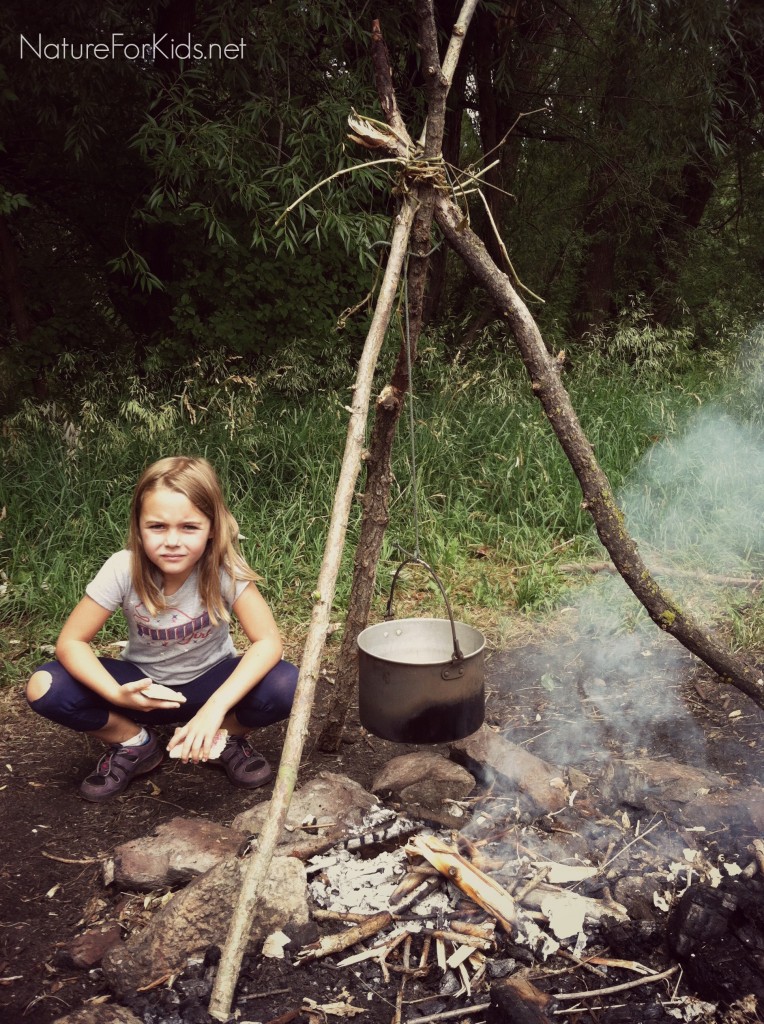 After eating, the kids created some cover by building a lean-to using cordage and some logs they gathered.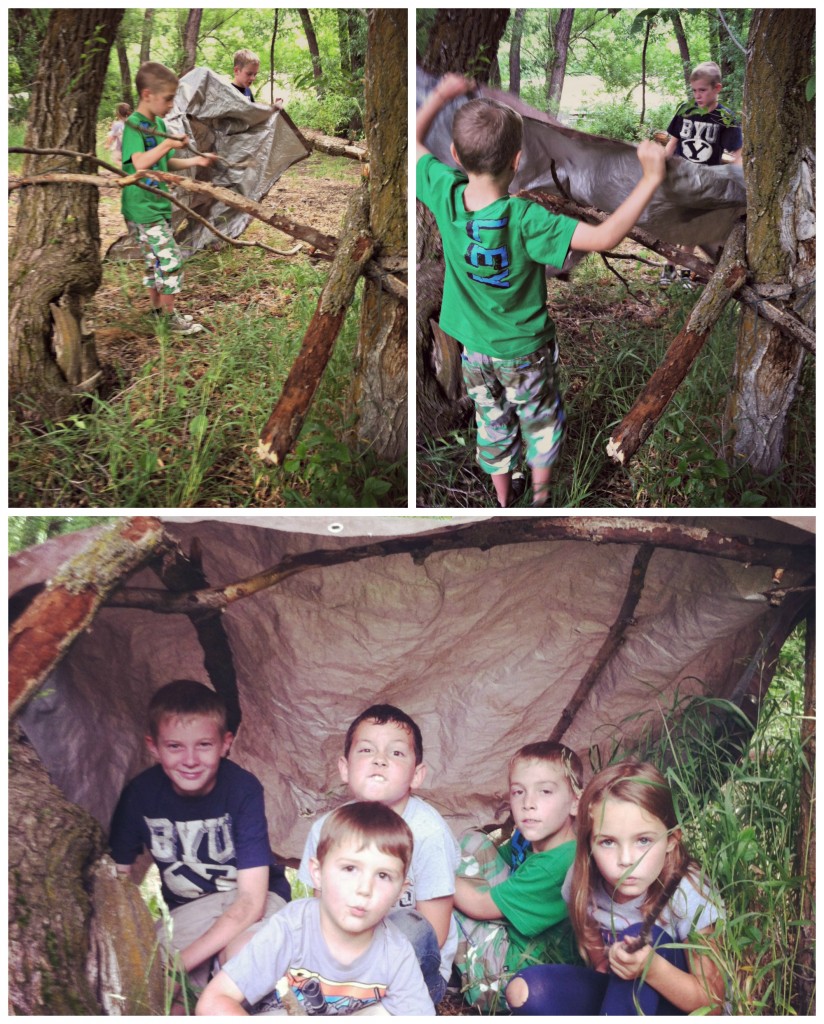 By this time you can see they were reverting back to their natural caveman instincts.
Next we made spears by carving and fire-hardening the ends. They were sooooo into this…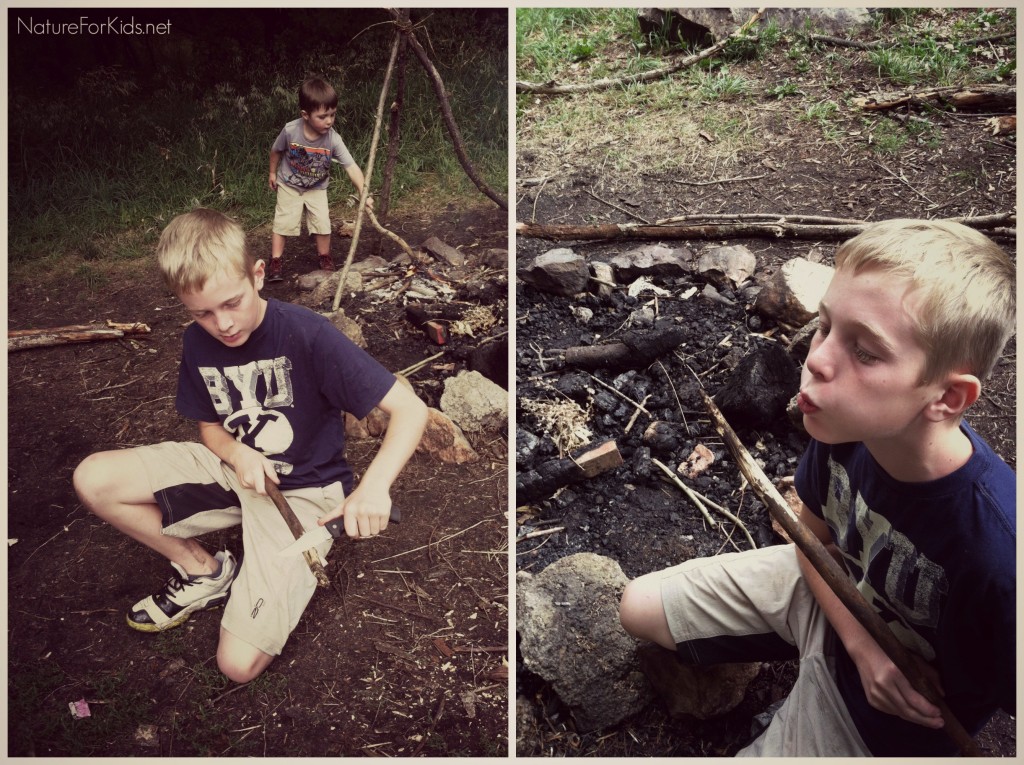 Next we went out looking for medicinal plants using a book I got off of Amazon that is specifically for our region.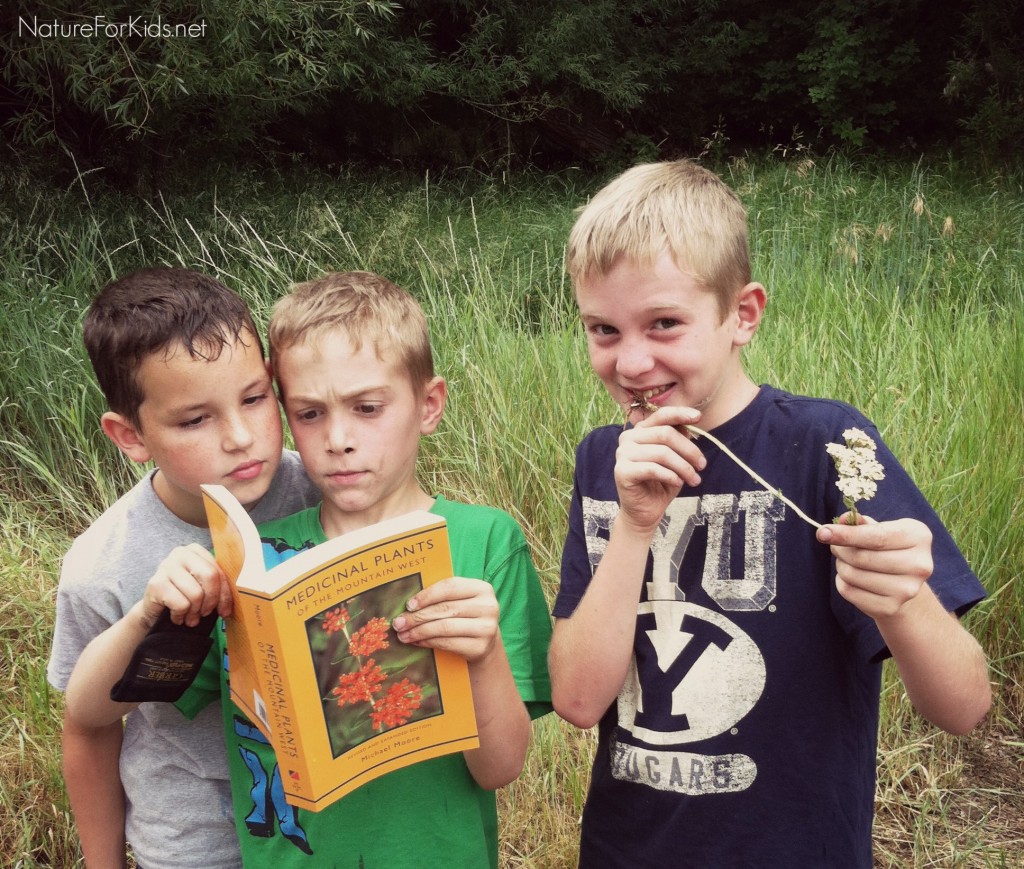 They found some yarrow root and read that if you chew on it, it can numb your gums if you have a tooth ache. So of course they had to test it out and purposely talked like Sid the Sloth for the rest of the day.
We also found these huge leaves from a plant that we couldn't identify but its uses were quickly pointed out…
"Look mom it's a cup!"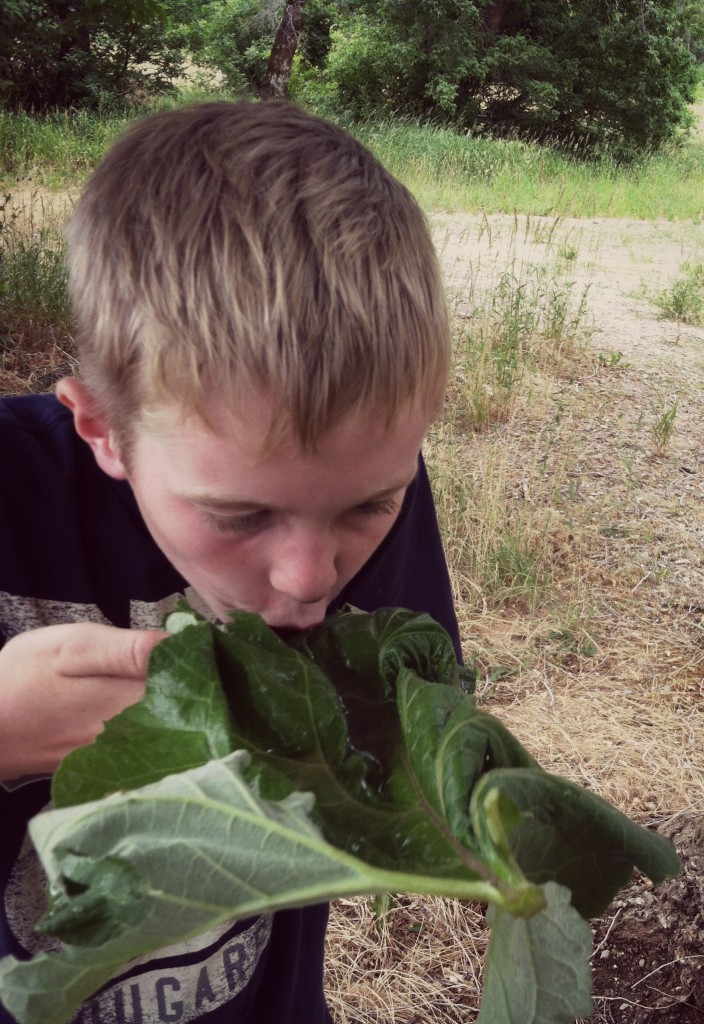 "Look Mom it's a hat"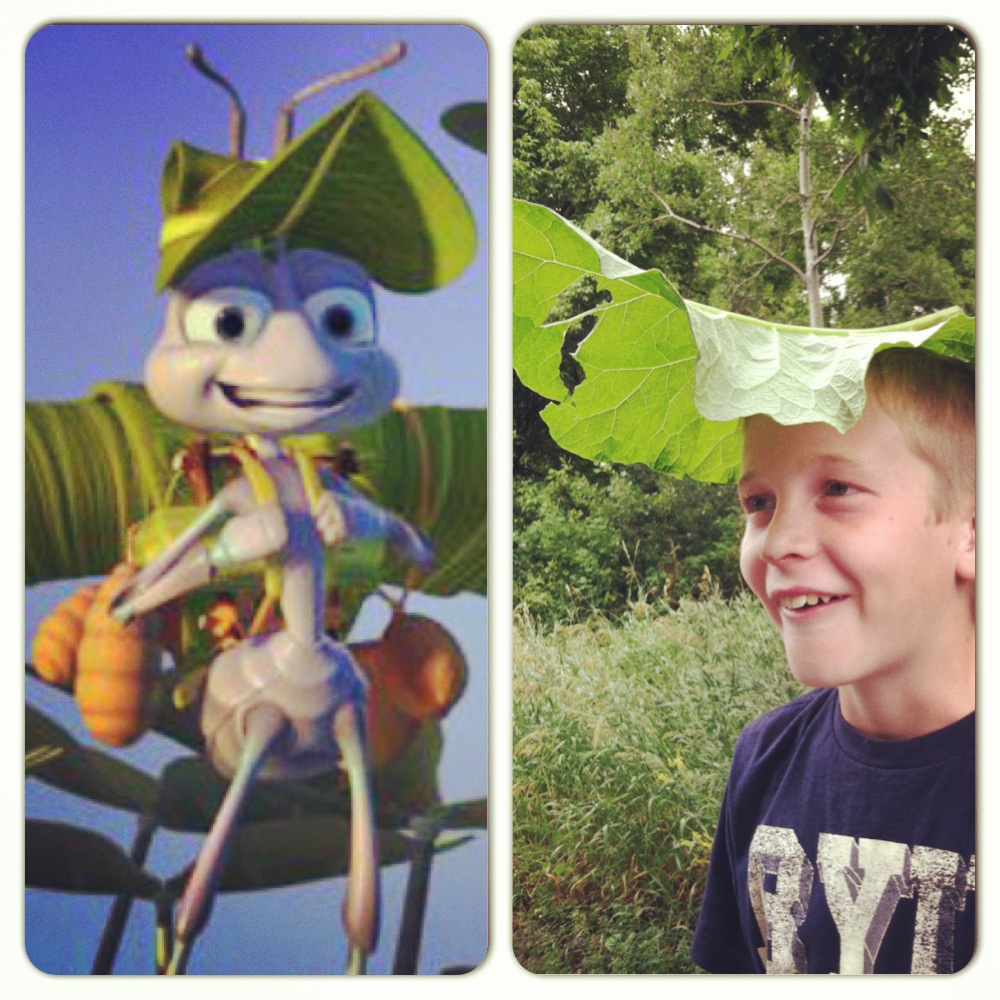 At the end of the day we did some target shooting with the blowgun.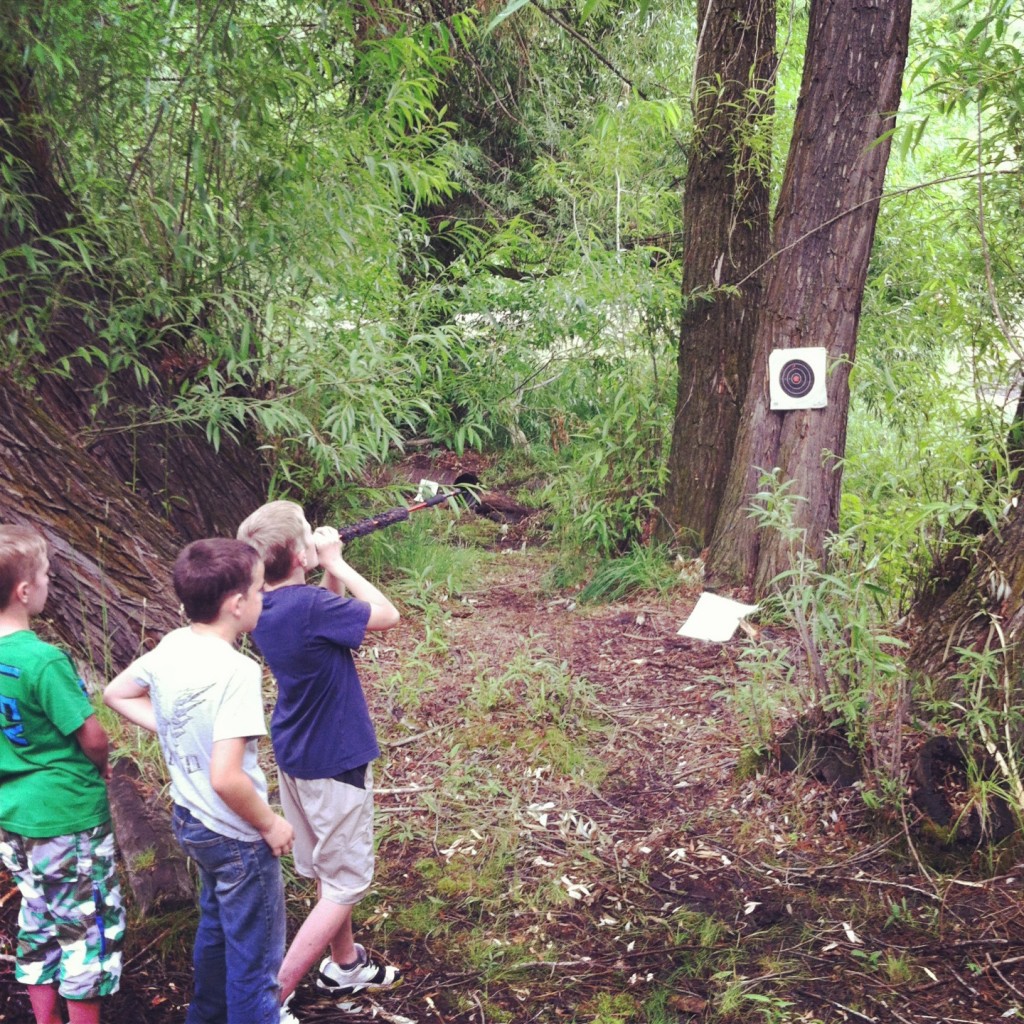 That's when they went all "Lord of the Flies" on me and I decided it was time to head back to civilization.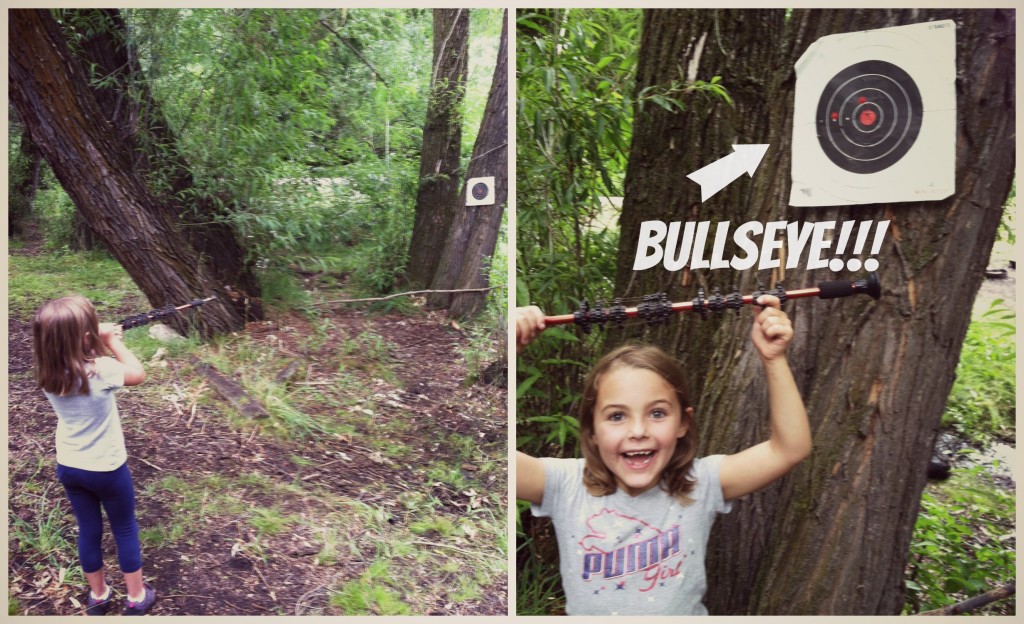 It was a super fun day spent with my kids and they already have said they want to do it again. I'm going to have to up my game and have them burn out a canoe with some coals or something. Overall I think they gained more of a respect for those who have gone before them and it made me realize I'm not as self sufficient as I thought. Time to watch more Dual Survivor I guess.
l8rsk8rs – Shawna
survival, outdoors, nature for kids, Discovery Channel, Dual Survivor, survival skills, primitive skills, survival day, lean-to, blowgun, fire, fire starter, cordage, container, cutting tool, combustion, cover, 5 C's, Lord of the Flies

Shawna is passionate about getting kids outside, a pro at procrastinating laundry day and an advocate of impromptu road trips. She's been in the recreation industry for 18 years.