I'd say, these days, 75% of the interactions I have with my children include me telling them what to do, whether it be related to chores, homework or some other type of activity. I attribute that to their age but also to my reluctance to give up the mom reins.
I'm not psyched about this percentage because I realize for my kids the psychological benefits of control are numerous! Including that of self motivation, determination, happiness and patience. So I'm making more of an effort at intentionally giving my kids a chance to "be in control".
Recreating outside as a family provides many opportunities for kids to gain a sense of control.
Let them lead the way on the trail and decide which way to go when there's a fork in the road.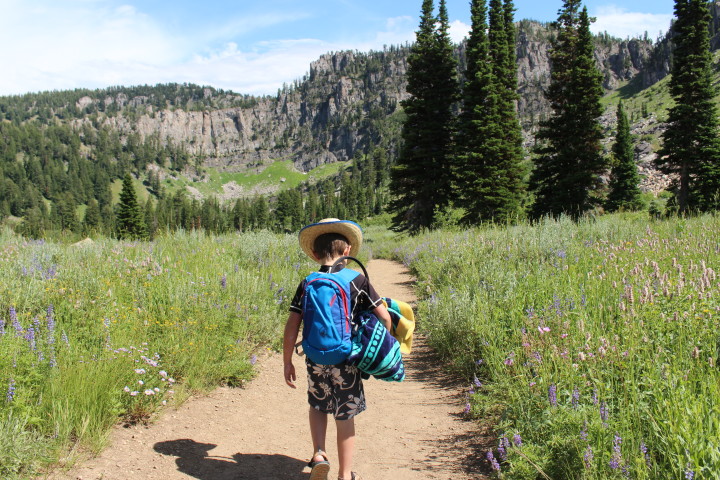 Let them plan a trip for the family, making decisions like what climate you're headed for or what meals will be prepared at camp. A lot can be discovered about your child's likes and dislikes during this process. And you may end up learning something new as you relinquish control.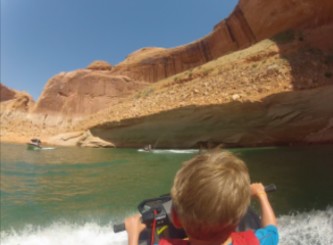 During a recent trip to Lake Powell I let Corbin take the reins on a jet ski outing we went on together. It was a great confidence booster for him. He was eager to have that independence. And it was good for me to take a back seat and just observe him and the awesome person he's become.
We explored LaGorce Arch, A beautiful arch on the Escalante Arm of Lake Powell. Here's a video of our adventure.

video
Here's a closer look at where we were…

We'd love to hear of your success moments when letting go of the parent reins was the right move. Share with us here or on our other social media platforms!
And for you Utah locals check out the new page on our website called "Utah Locals". It includes a map with gobs of activities and places listed on it so you can explore all day every day!

Shawna is passionate about getting kids outside, a pro at procrastinating laundry day and an advocate of impromptu road trips. She's been in the recreation industry for 18 years.