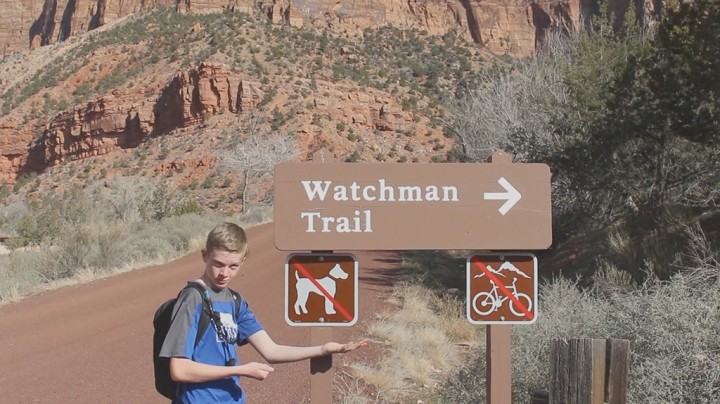 We escaped for an early spring break last week and came home with some rosy cheeks and lot's of great memories! The first of our many hikes was the Watchman Trail, #2 on this hiking guide. A moderately difficult route with spectacular views! Watch below…

The entire hike took us about 2 hours, including breaks. The trail was a bit muddy in parts but that's to be expected in February. We felt fortunate not to be met with snow!
Our youngest is 6 and did awesome. Any younger may need some assistance. Bring lot's of water and snacks!

Shawna is passionate about getting kids outside, a pro at procrastinating laundry day and an advocate of impromptu road trips. She's been in the recreation industry for 18 years.