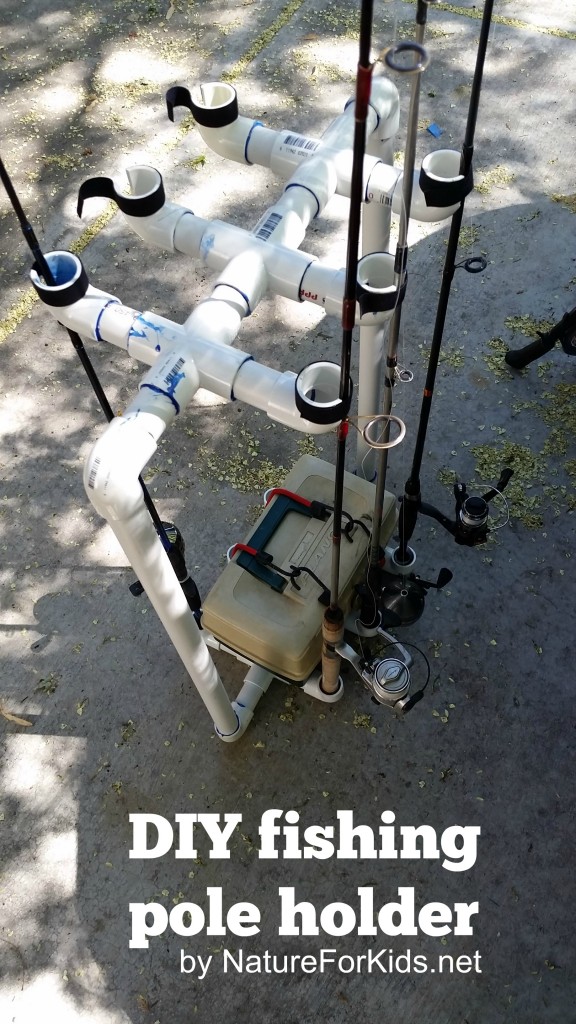 With six people in our family our fishing gear was getting a bit tangled. That many poles equals awkward transportation and storage.
During a school outing with the DWR I came across this clever PVC pipe fishing pole holder.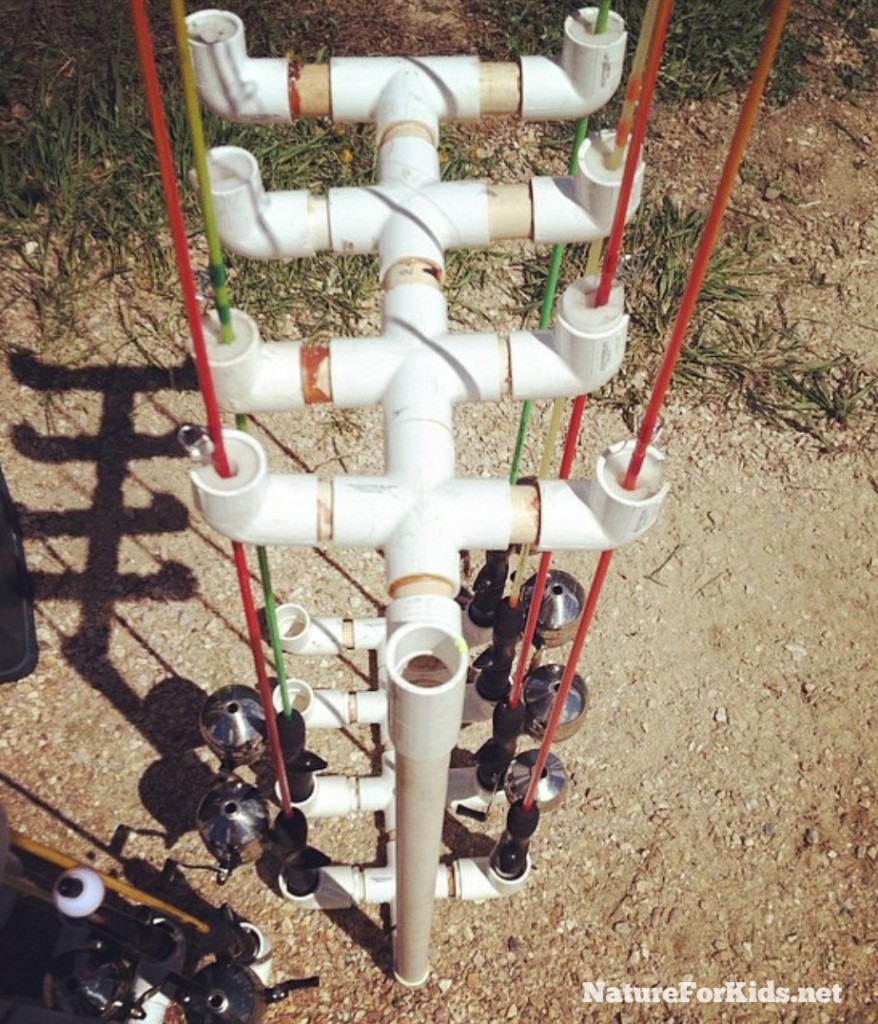 I took the above picture, later showed it to my kids and said, "figure out how to build this". I also asked them to make some small changes, I wanted it to hold 6 poles rather than 8. They sat down excited for the challenge and drew a picture of each piece needed and counted up how many they would need. Then we headed to the hardware store…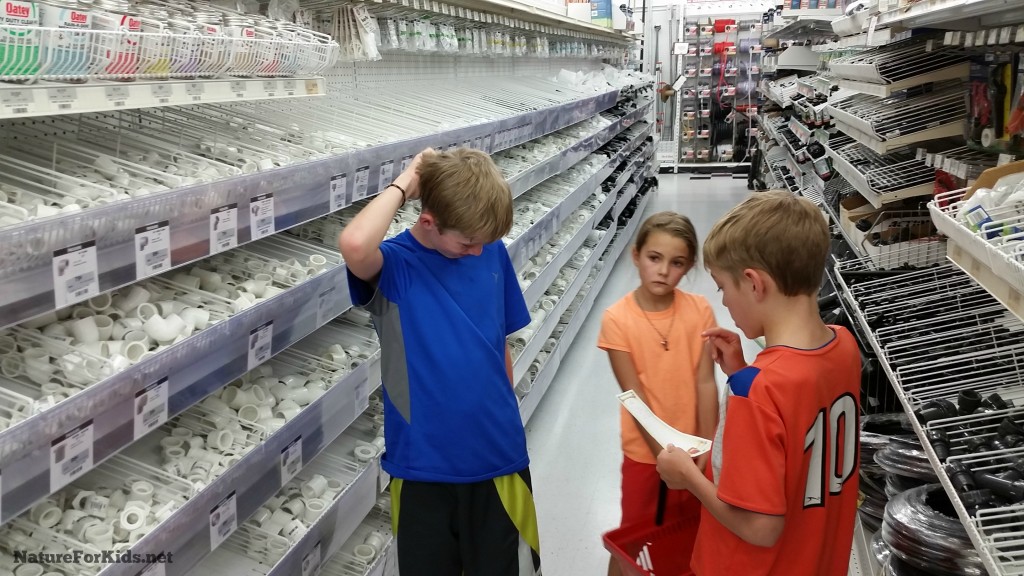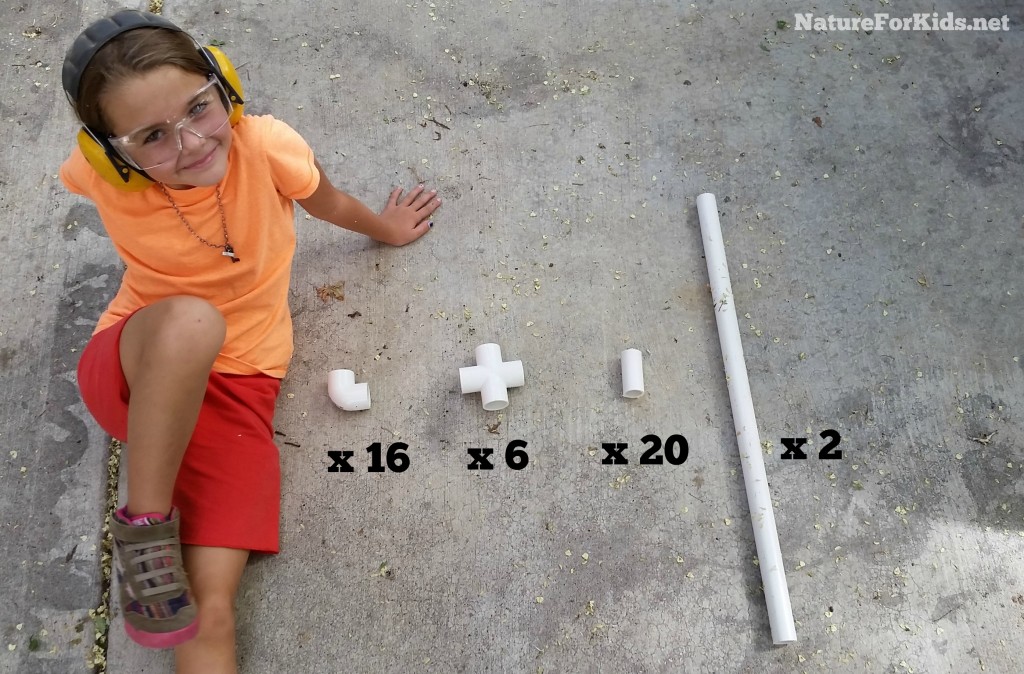 The shopping list included:
16 – 1″ elbows
6 – 1″ cross pieces
1 – 1″ 10ft. pvc pipe (cut to size: 20 – 2 1/2″ & 2 – 29 1/2″)
1 bottle of PVC pipe glue
(*you may have to adjust the size according to your fishing poles. The handles should be able to fit inside the elbow piece. Moving up to a 1 1/2 " pipe is an option.)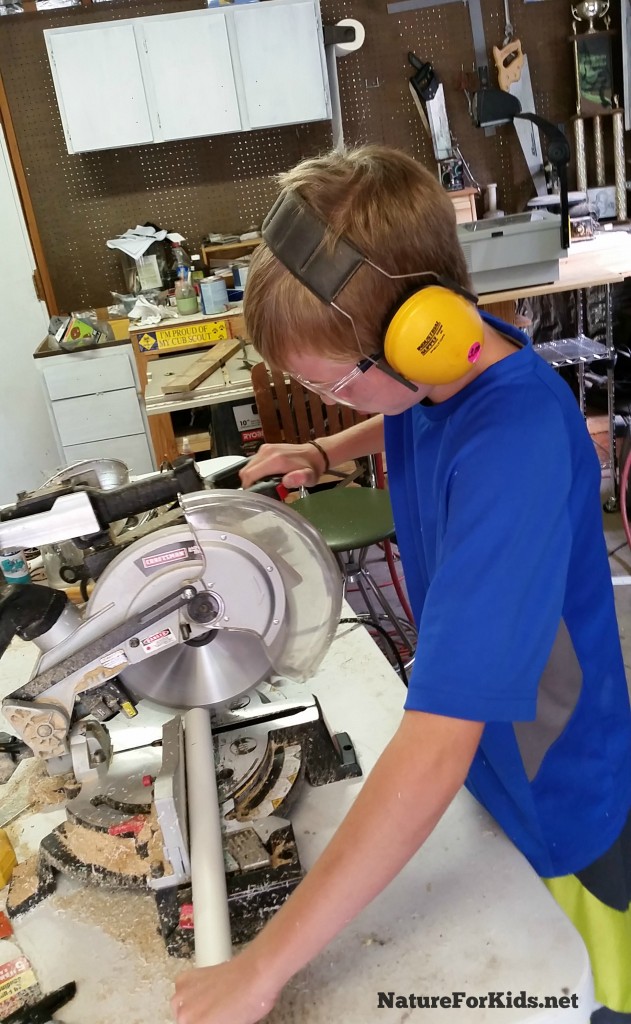 Once the pieces were cut and ready the kids took turns gluing and sliding the pieces into place. They used the picture I took as a guide. The glue dried quickly so they had to move fast.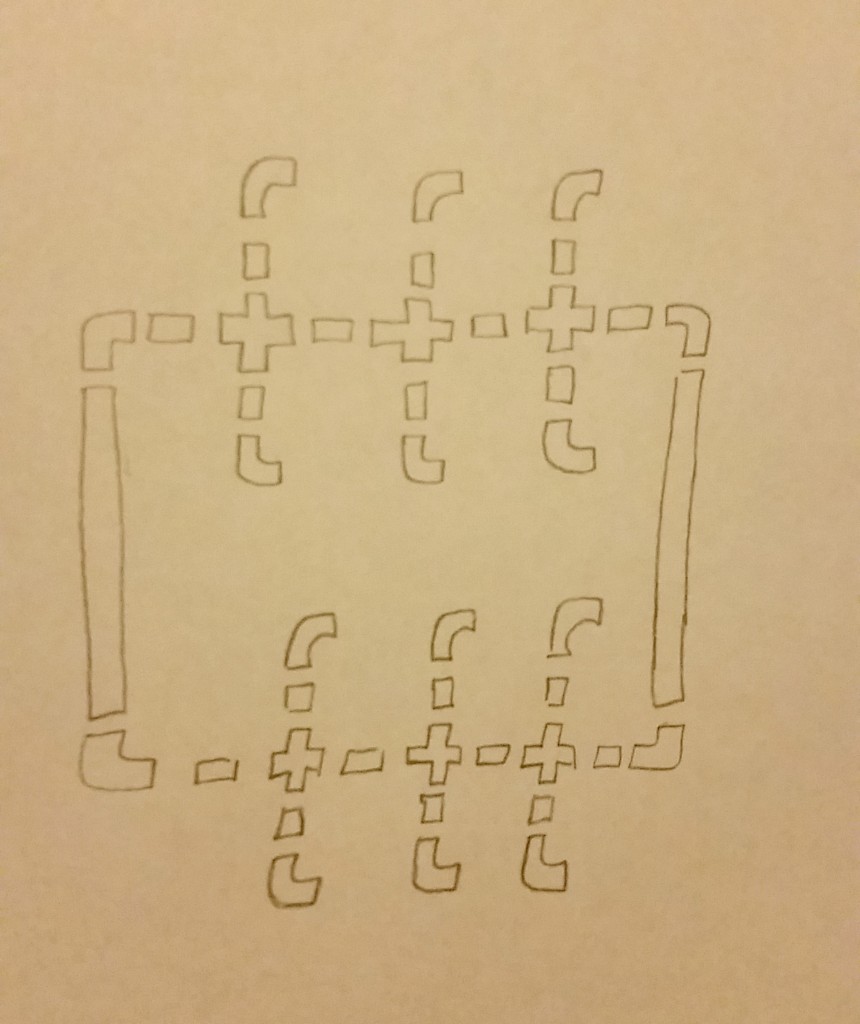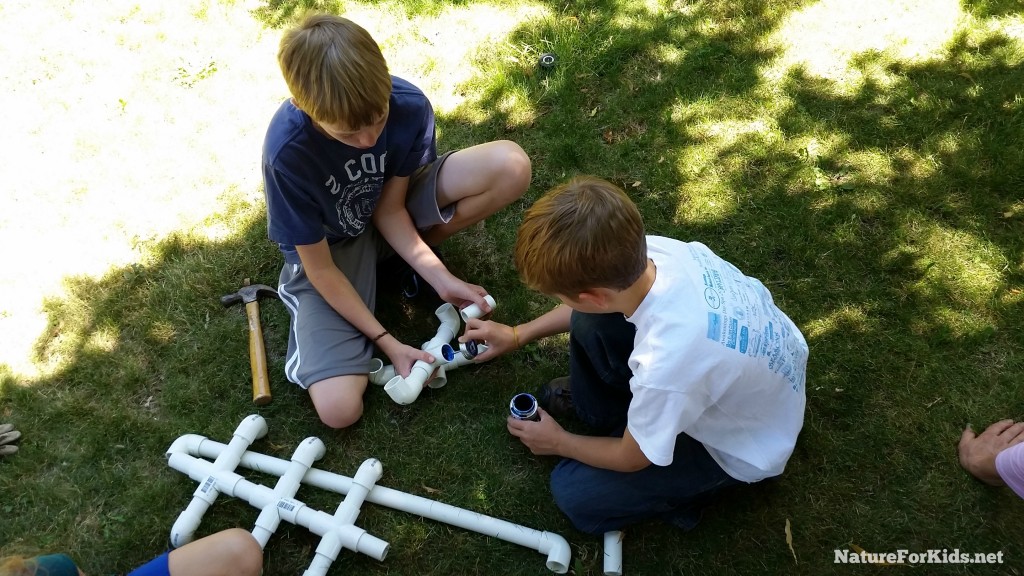 Once it was put together I helped them cut slits in the top elbow pieces to allow the tops of the fishing poles to set inside the pipe. I used a scroll saw but a hand saw or Dremel could do the trick.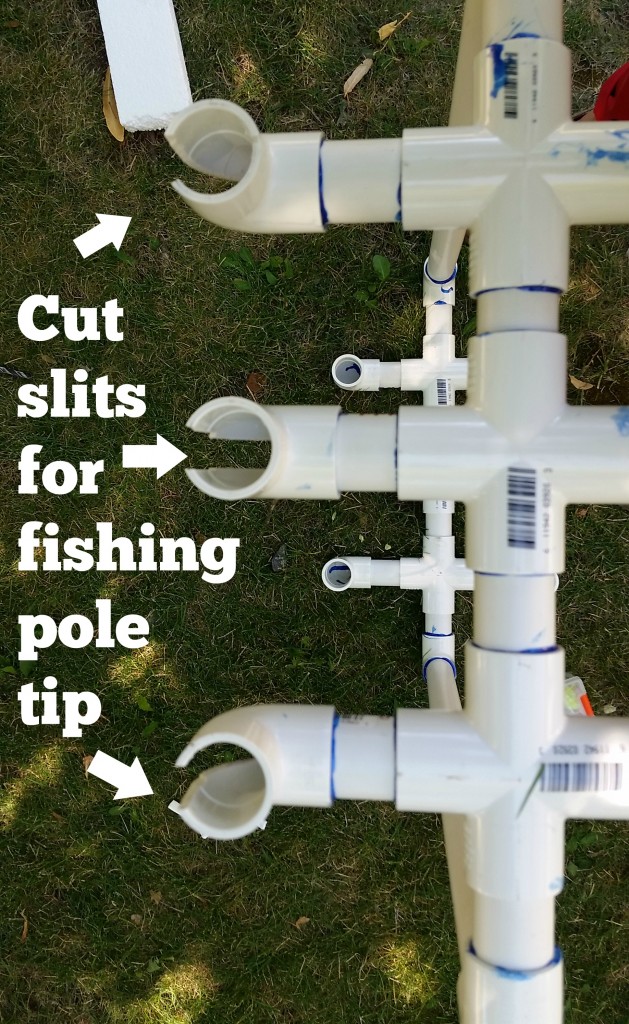 The DWR version had foam that held the poles snug in the top elbow pieces but we thought it would be easier to just use Velcro strips. I got this double sided wrapping Velcro from walmart in the fabric section.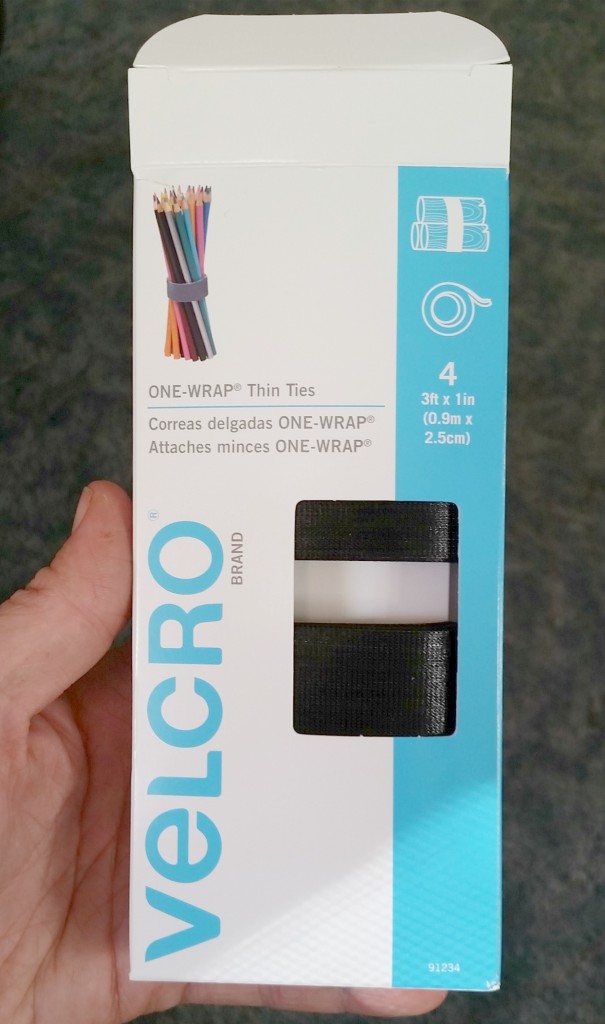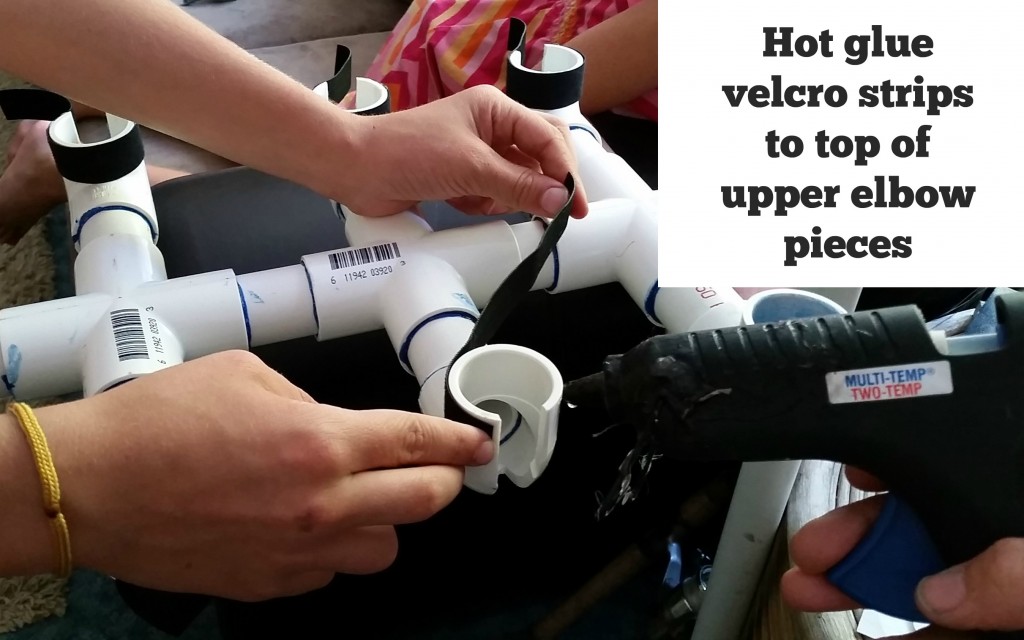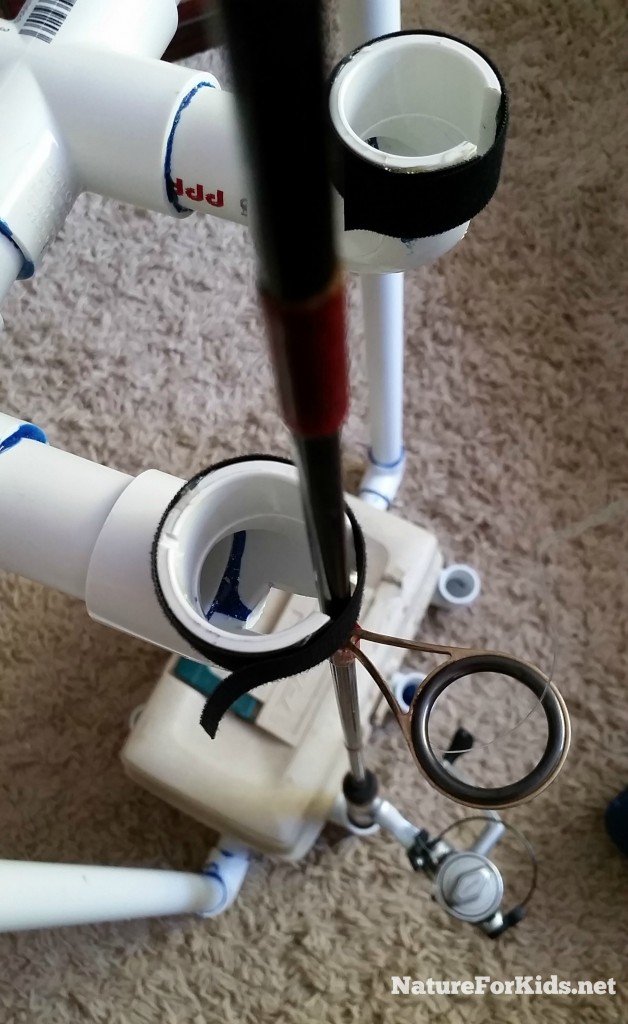 Once we loaded the poles on the new holder we realized there was room for our tackle box to set at the bottom. We secured it with bungee cords that we tied to the PVC pipe.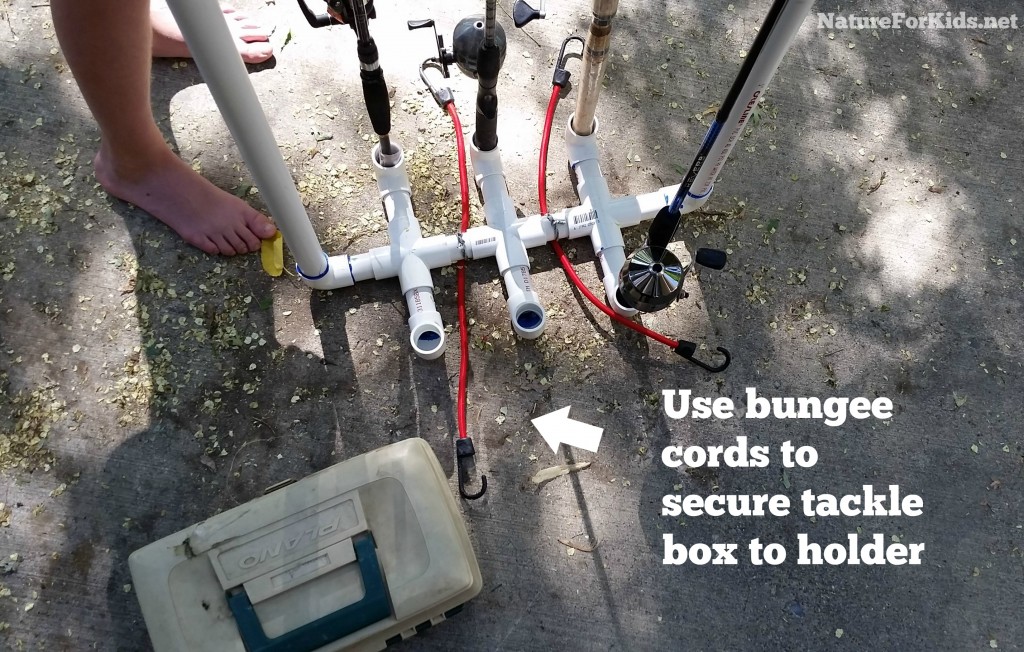 In all this project cost about $30. I'd say it's a small price to pay for kids to practice using a little ingenuity.
We're signing off today with an awesome giveaway from our friends over at Twin Territory. These twin boys love passing their passion for the outdoors and fishing on to other kids! Up for grabs is a Zebco fishing pole including a pocket tackle box full of gear!