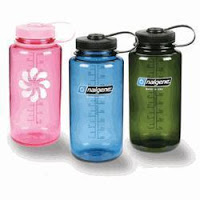 Nalgene just posted an article about their water bottles made with bisphenol A. On Nature For Kids I posted earlier that a new study says this chemical poses a health risk. I guess with this new information they've decided to phase out their hard-plastic polycarbonate bottles. My whole hearted dedication to Nalgene is still intact! At least they're looking out for us!

hiking, health, safety, water bottle

Shawna is passionate about getting kids outside, a pro at procrastinating laundry day and an advocate of impromptu road trips. She's been in the recreation industry for 18 years.