Last week here at Nature For Kids we talked about a great nature craft for kids…a nature box.
Here is a quick photo journal of how my kids and I made our nature box.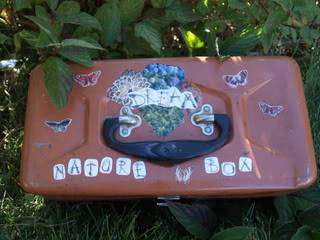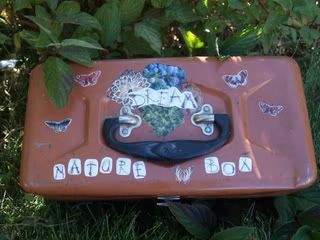 We found an old fishing tackle box in our garage that wasn't being used.
I laid out all the magazines I could find and let them cut away with the stipulation that it had to be something they could find outside that wasn't manmade.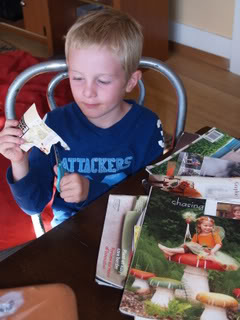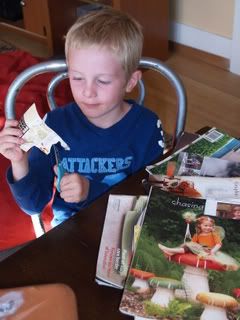 I took the pictures they cut out and made a collage, gluing them onto the box with a simple glue stick.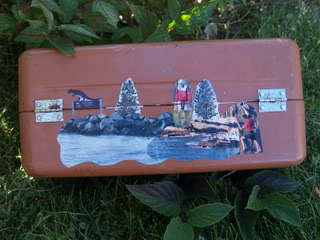 The kids painted mod podge over the pictures giving it a nice finished look that will also help it last a long time.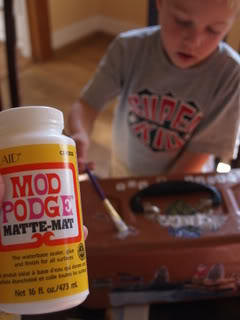 The kids went and gathered their collection of nature stuff that has been kept in random places all over our house. They divided the squares up, saying whose was whose and put the items inside. As you can see we still have plenty of room.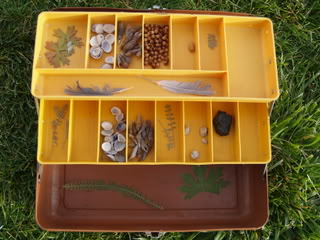 Items in our nature box: pressed leaves, shells from the river, dried juniper seeds (ghost beads), feathers and coal.
If you don't want to do this craft for kids while the weather is still nice enough to play outside save it to use as a rainy day activity. We surely have more rainy days to come in the future.
This nature box activity can be done in several different ways. Just use your imagination. As you can see our nature box is much different than the one I spoke about earlier on the post "Nature Box".
Have fun with this and please, please, please email your nature box pictures to Nature For Kids by emailing me at [email protected]! I'd love to see how different everyone's turn out to be!
activities for children, activities for kids, art project, crafts for kids, kids crafts, rainy day activity, nature, outside, collection

Shawna is passionate about getting kids outside, a pro at procrastinating laundry day and an advocate of impromptu road trips. She's been in the recreation industry for 18 years.