This summer we had a lot of wasp sting occurrences during our outdoor adventures. My kids were frequently running away from them. So when we found a nest outside while raking leaves my kids were reluctant to get close. Good thing they move like molasses when it gets cold. They're not aggressive at all and can hardly even take off to fly.  The kids were able to get a good closeup.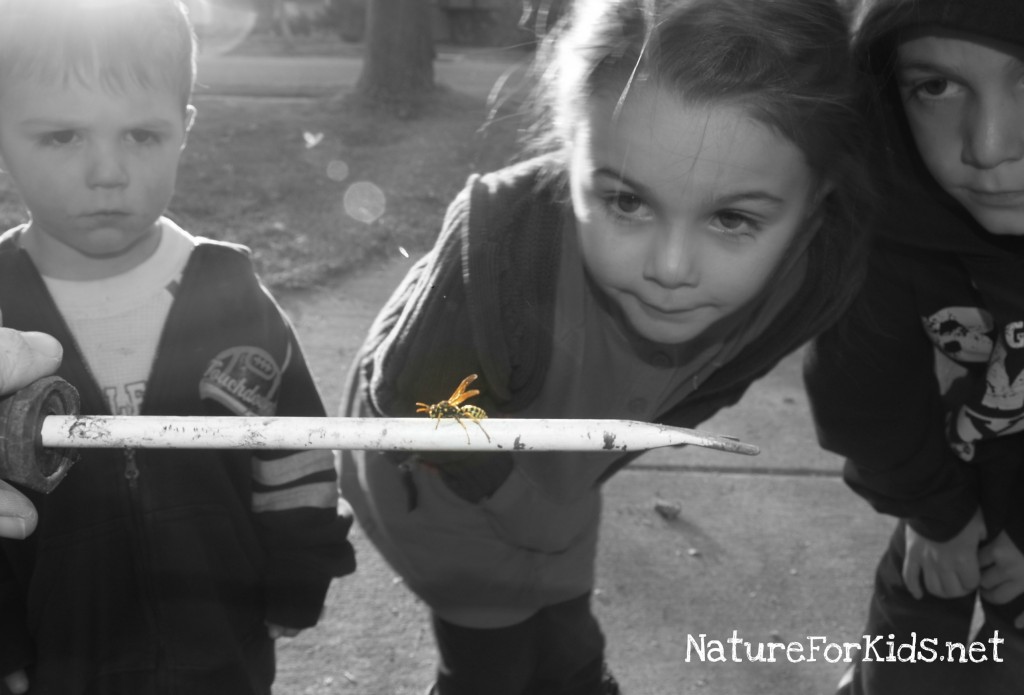 When they slow down all their body processes it's called Diapause. In this state they use up just a small amount of their energy and can survive for weeks, barely alive.
Once winter rolls around all the wasp drones and workers die, but the young queens have the ability to survive the cold. They overwinter in a state called Torpor. Special chemicals are released into their body fluids to prevent them from freezing. They find a nook or cranny to hibernate in until warm weather returns.
Don't be fooled. This wealth of information isn't flowing from my brain. I wish it was. Unfortunately I'm just the researcher. But it's a good thing. I'm in need of some continuing education. 🙂
To learn what other insects and animals do during the winter outside I'd encourage you to read this great article… Wildlife in Winter - Adaptations for Survival.

nature for kids, winter, cold, insects, wasps, adaptation, survival, wildlife, sting, torpor, diapause