Welcome to Extreme Makeover…the Bodacious Bike Edition that is. Scout has graduated from her balance bike to a pedal bike. And it was a very quick transition, three times around the block with a little help from me and she was off! Problem was it was on her brothers old bike and although it wasn't screaming BOY she didn't like the look of it very much. So the makeover began!
Here's what it looked like BEFORE we started, orangish red rocket bike….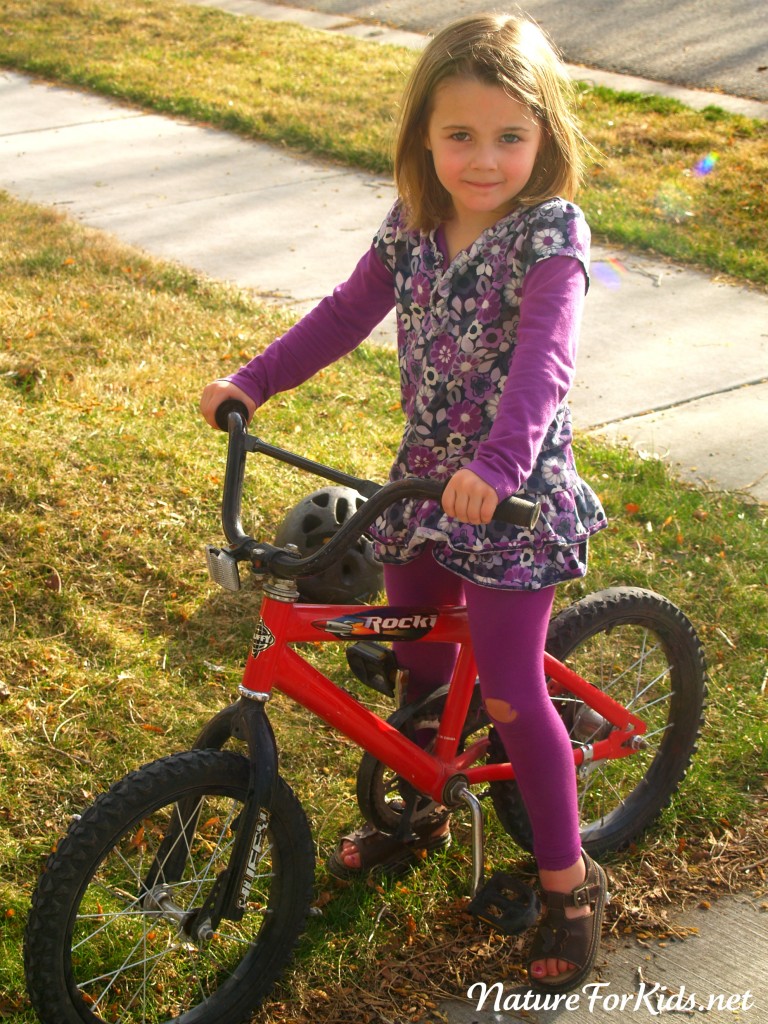 And here's the AFTER, watermelon pink, ladybug bedazzled, baby basket and flowing ribbons.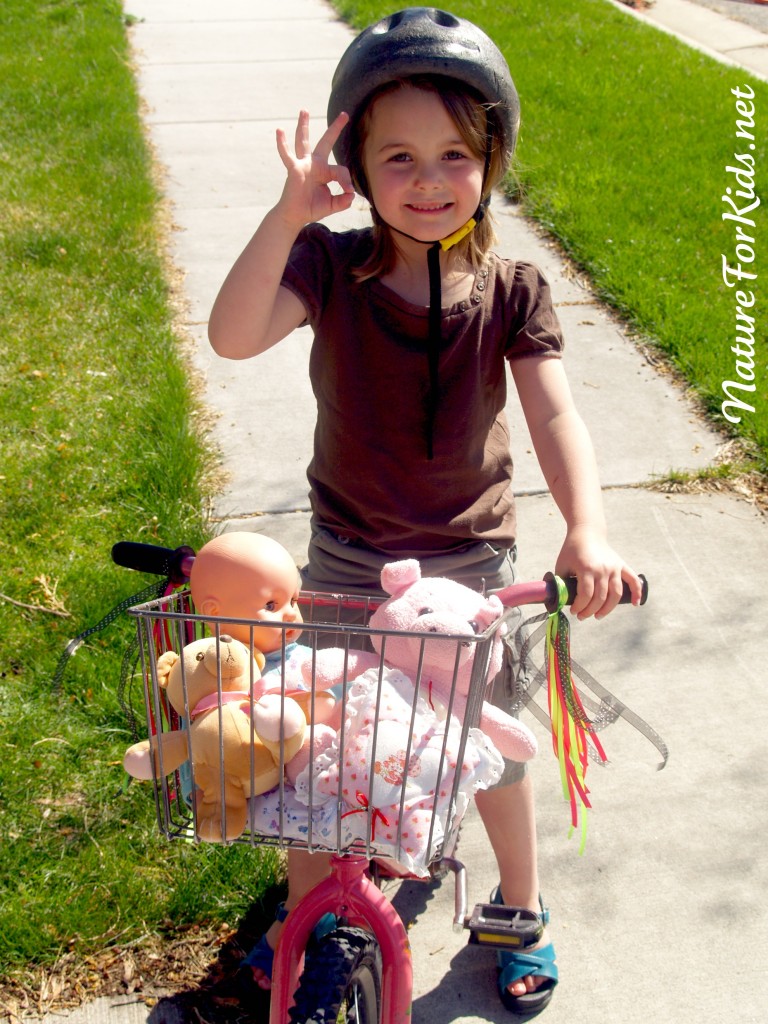 I helped put some newspaper over the spokes and chain and let her do all the spray painting. She was amazed that I gave her free reign on this. This had to be her favorite part…she's been aching to spray paint something, hopefully this doesn't give birth to the neighborhood graffiti artist.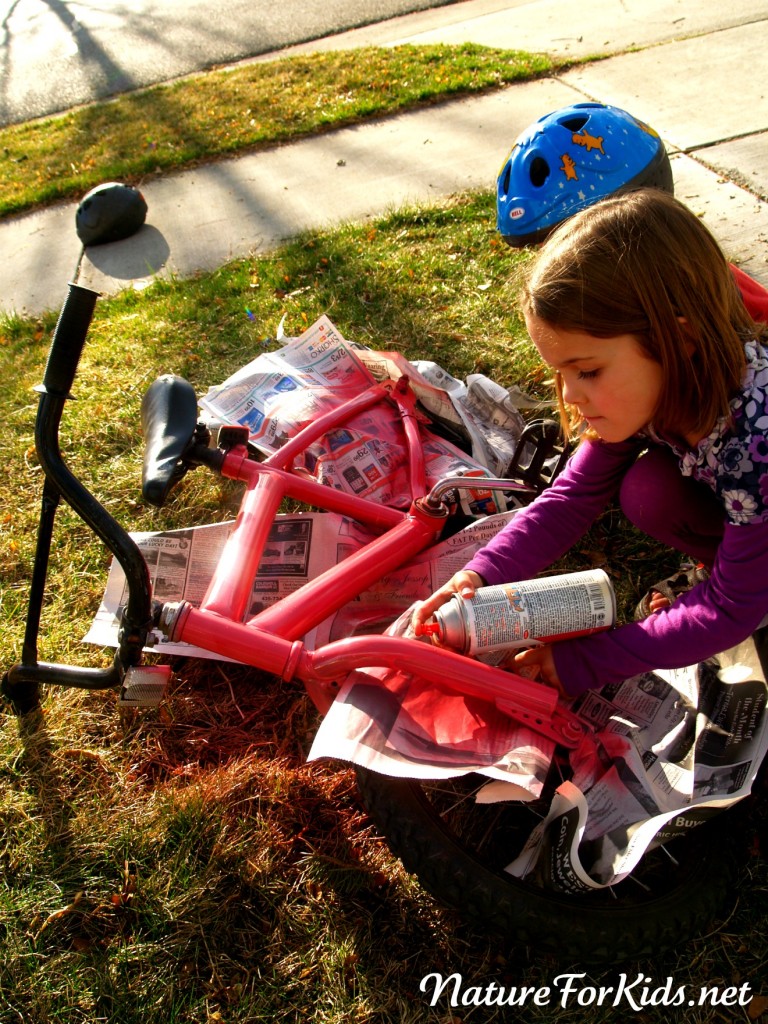 Next she put on 2 sheets of ladybug / sparkly flower stickers that she picked out at the store.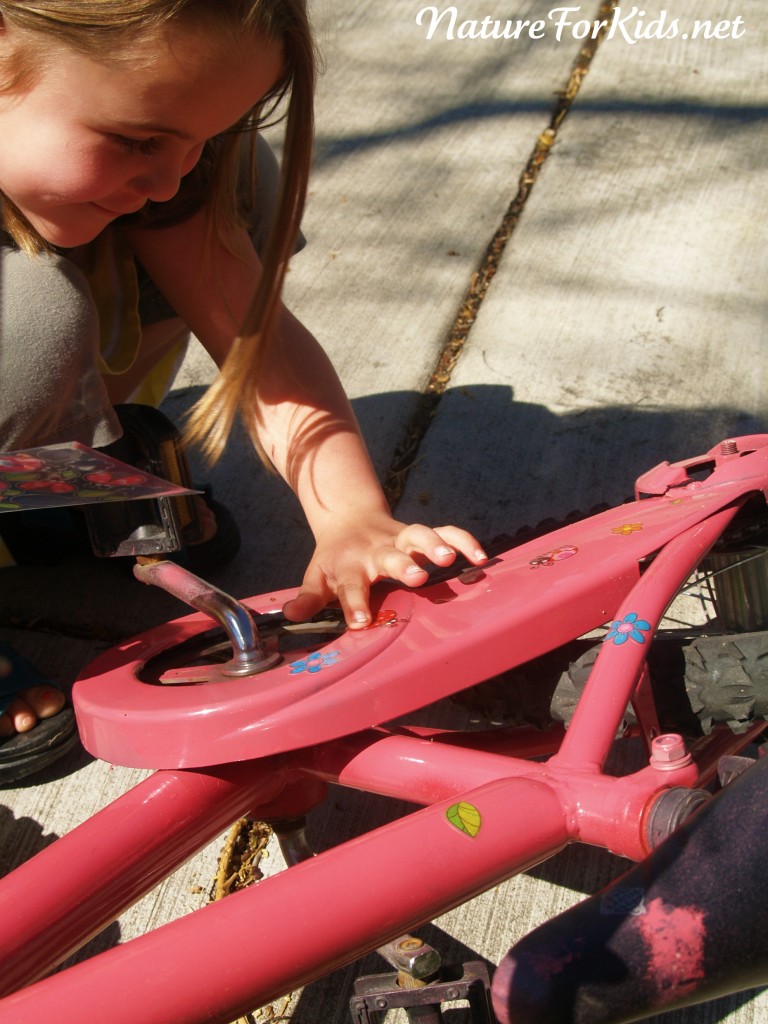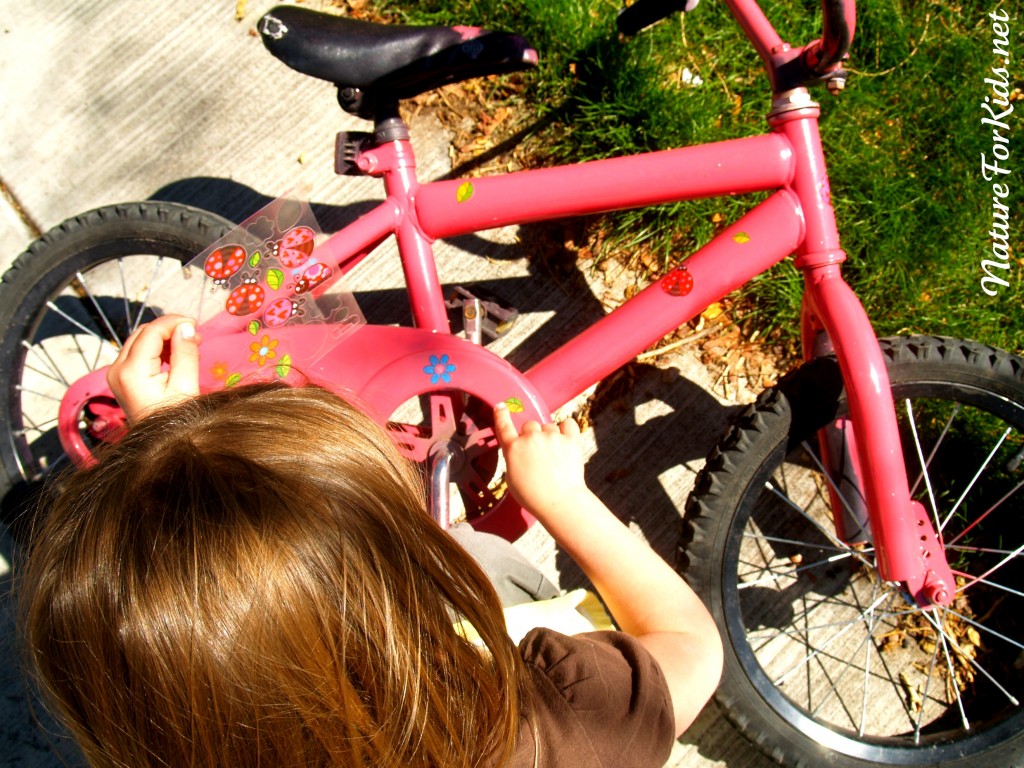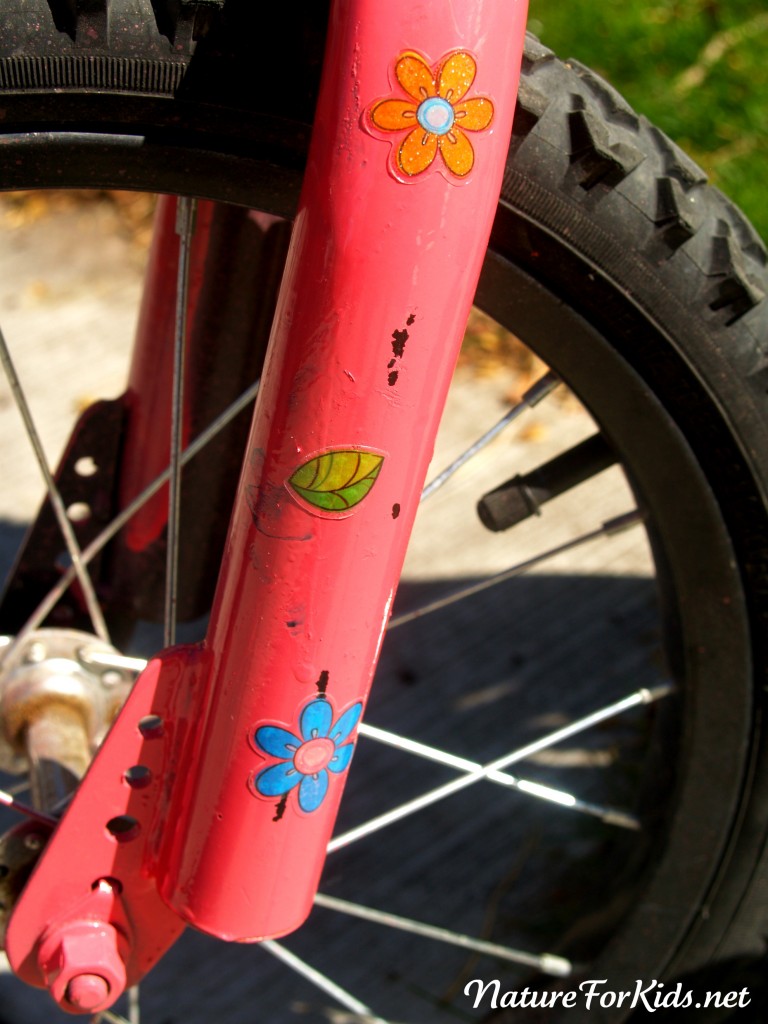 Then we cut some ribbon and I tied them onto the handle bars.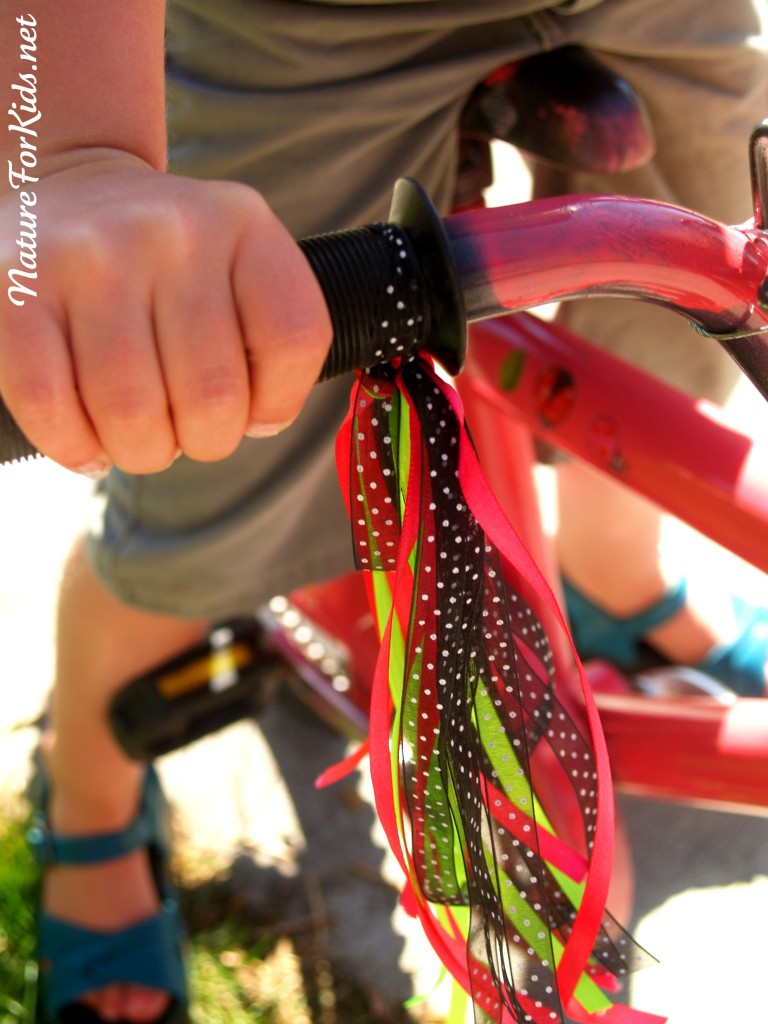 And last but not least she held the wire basket while I zip tied it to the handle bars. We scored at the thrift store and got it for .75 cents!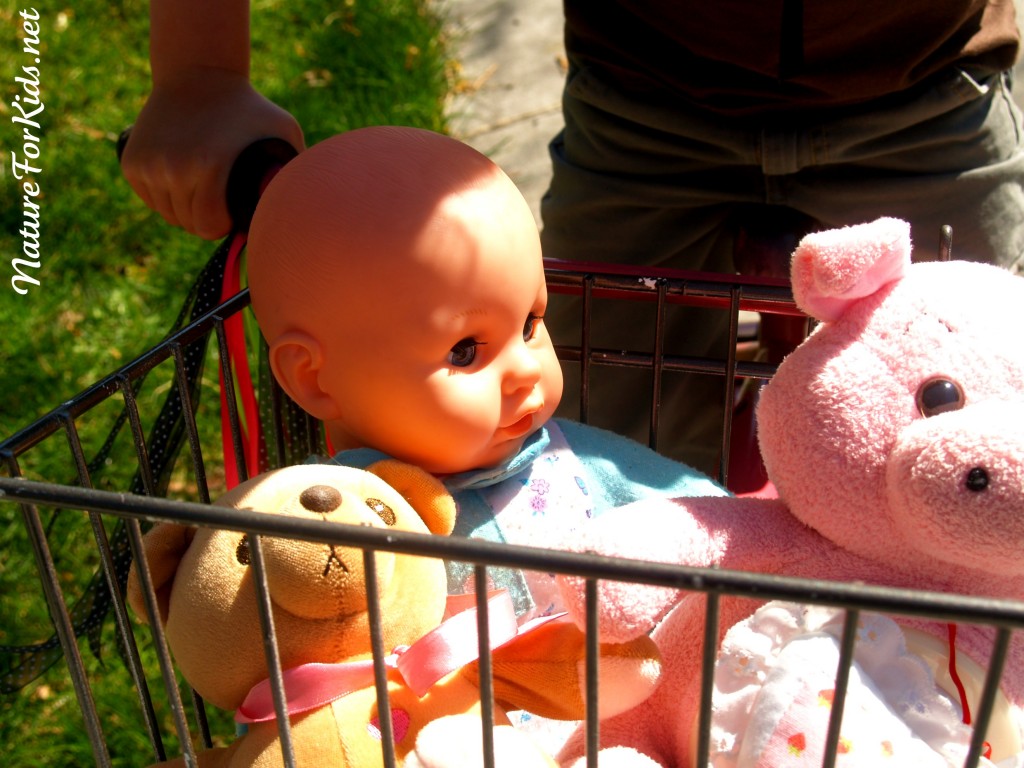 Once it was finished she promptly loaded the basket up with her dolls and music box. She had me wind the music box so it played while she road up and down the road. She sounded like a little ice cream truck. I didn't tell her this though for fear of her turning this new bike into an entrepreneur adventure. I could see her selling otter pops out of her basket to any poor kid who was willing to give her a buck.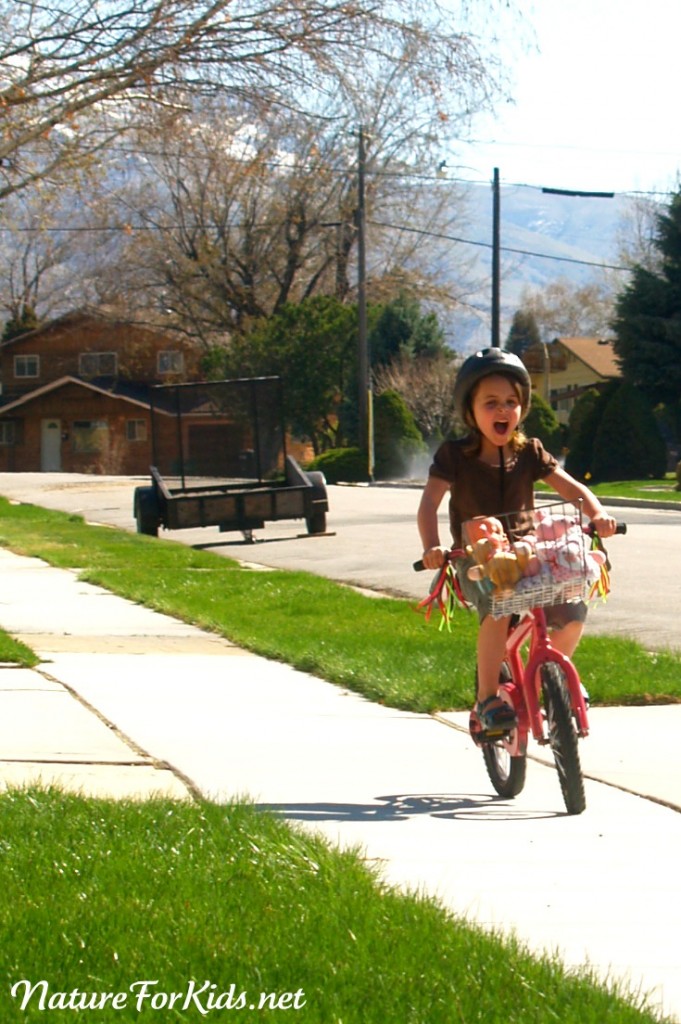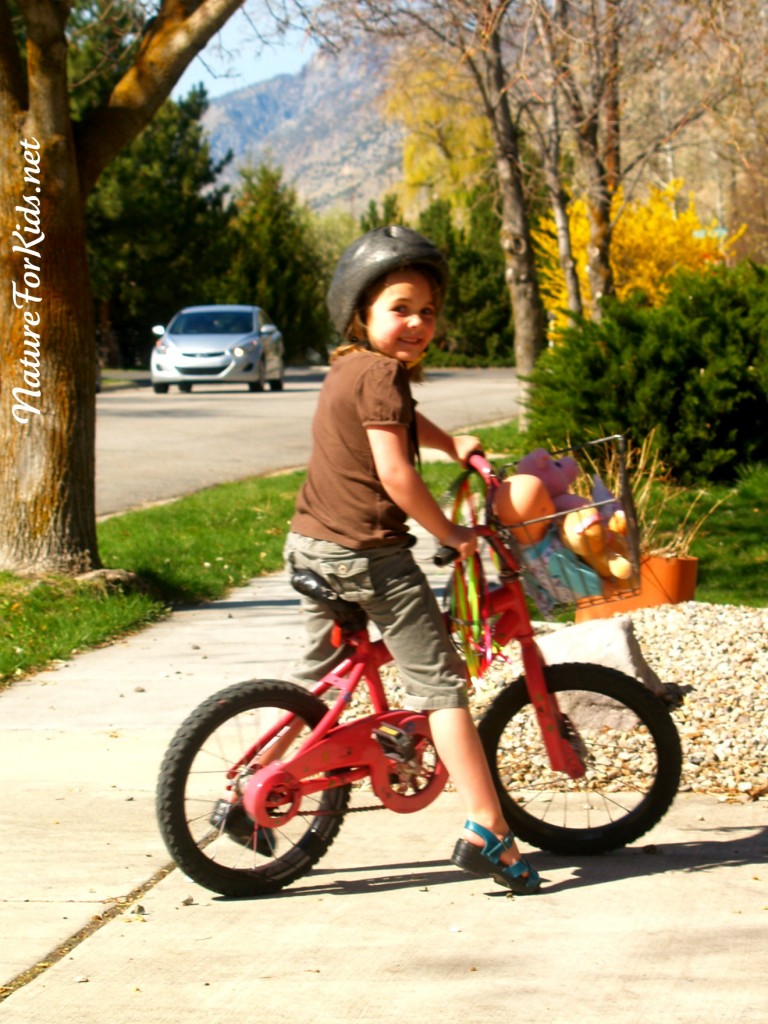 Oh how I love this little one…
Here's some footage of Scout learning to ride a bike…

video
Today I also did a guest post over at Tales Of A Mountain Mama. It's about one of our favorite spring activities, petroglyph hunting. I also included a fun craft idea for the kids. Go take a peek! Mountain Mama  is a rad site written by Amelia. She covers all things outdoors and is a great resource.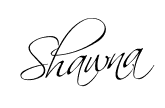 bike, bike ride, bike riding, biking, extreme makeover, makeover, before and after, redo, little girl, gas sucks

Shawna is passionate about getting kids outside, a pro at procrastinating laundry day and an advocate of impromptu road trips. She's been in the recreation industry for 18 years.