During our last camping trip I wanted to make a warm and hearty breakfast to give us energy for a day of hiking and rock climbing. but I also wanted it to be super easy with little prep or cleanup at the campsite.
I decided to make campfire breakfast burritos. I first saw this idea at Ninth and Bird and decided to do my own version of it. I did all the prep work at home before we left. (We have 6 in our family and 3 of those are very hungry boys so I made a lot)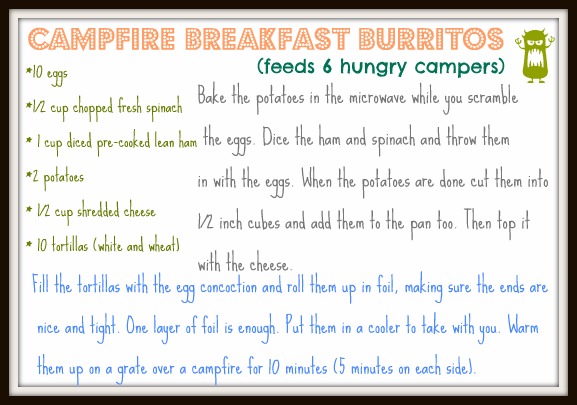 click on the recipe card above to print.
First I cooked everything up in one pan: eggs, potatoes, ham, spinach and cheese.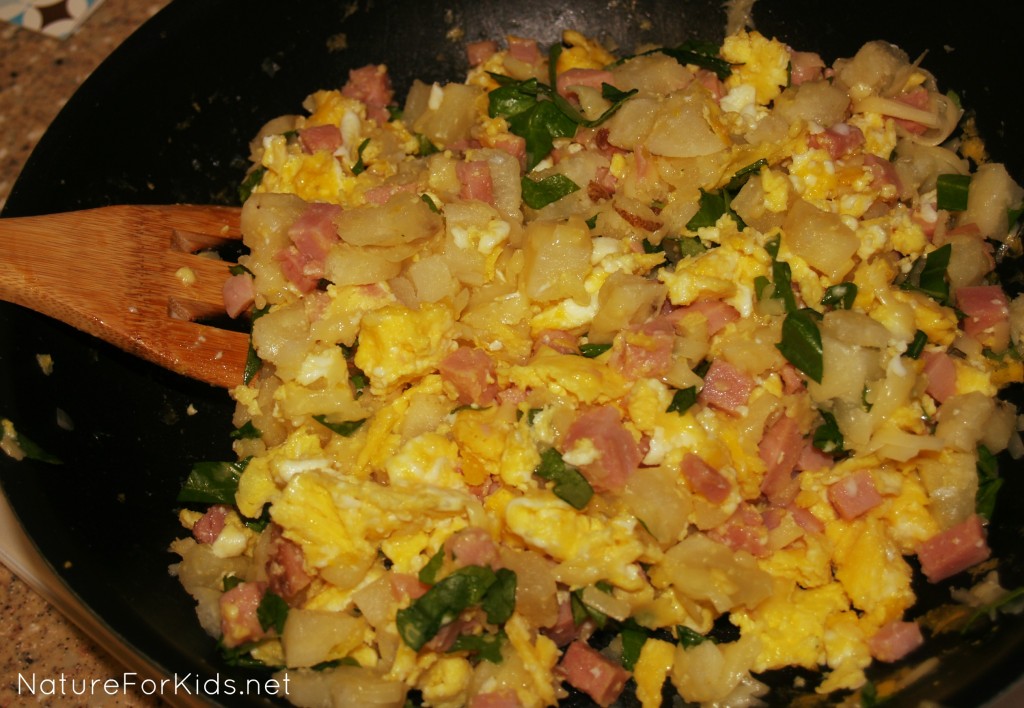 Then I filled tortillas with the egg concoction and rolled them up in foil, making sure the ends were nice and tight. One layer of foil is enough. I'm trying to incorporate more whole grains into our eating habits, so I went 50/50 on the tortillas… some white, some wheat.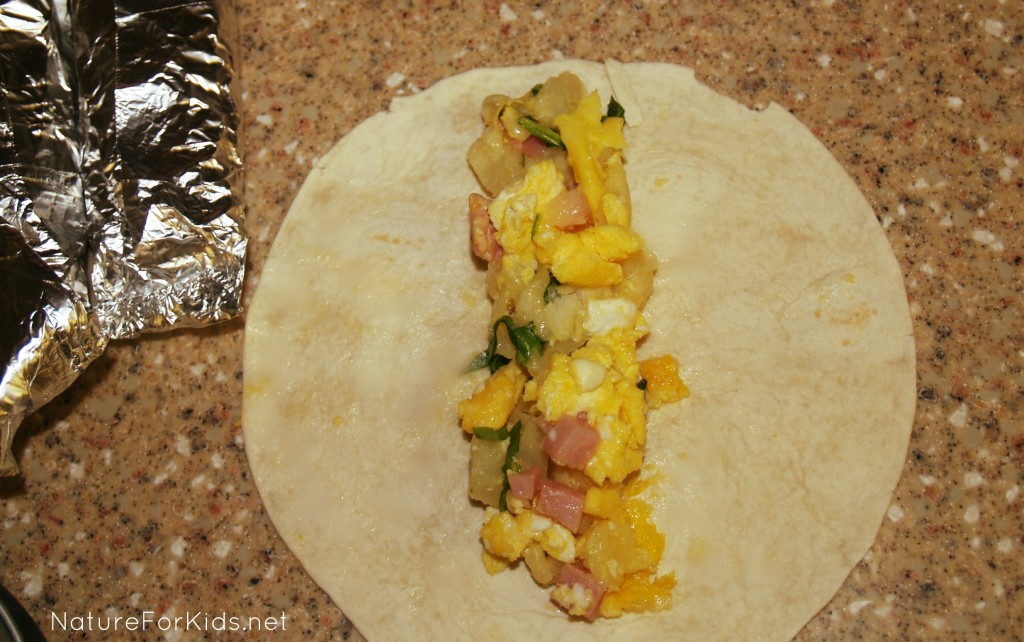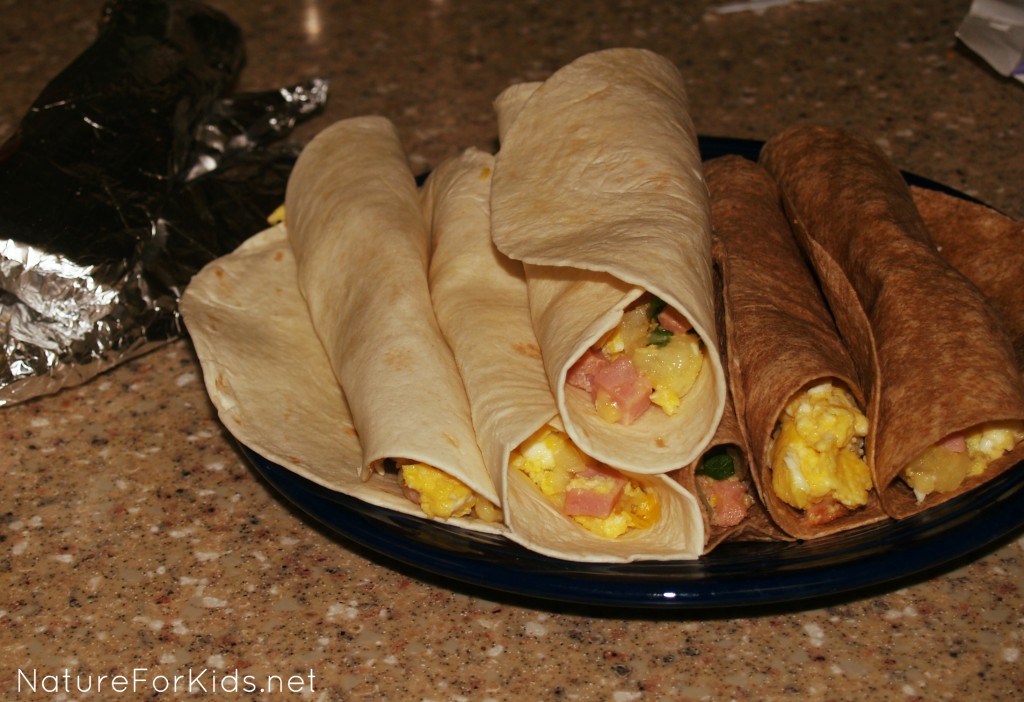 Then I put them in a cooler to take with us. The morning we ate them we started a fire and placed them on a grate just to the side of the fire. Since everything was already cooked inside, it only took about 10 minutes to warm them up.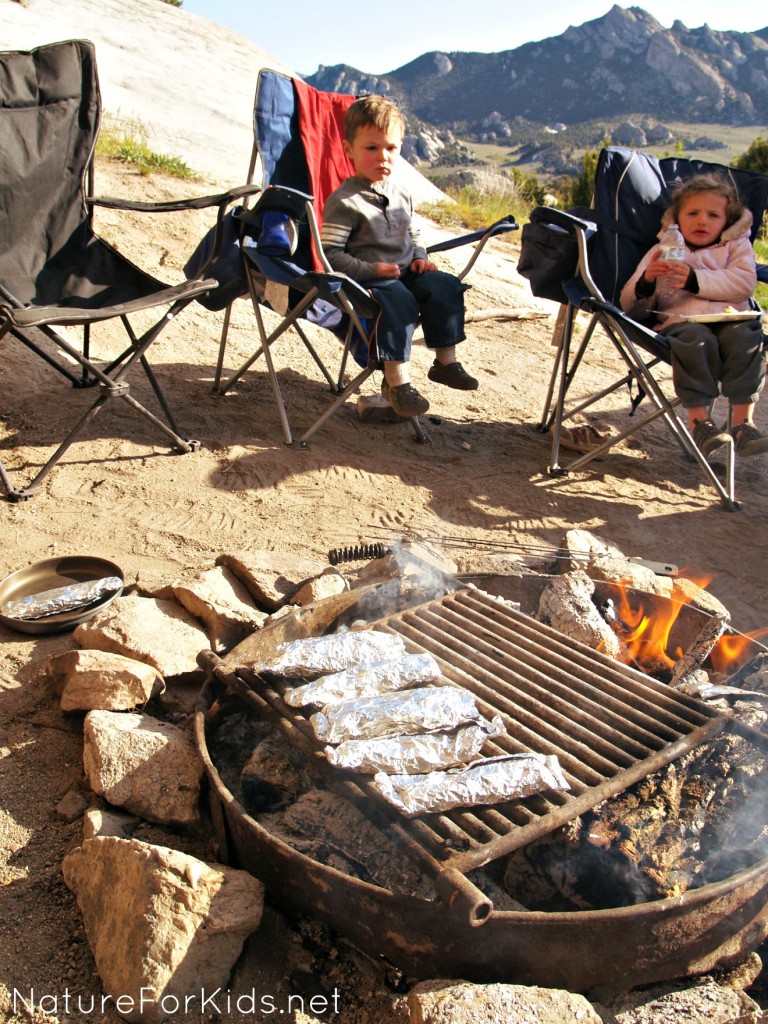 Warm and hearty enough to fill the most hollow of legs! Just what we wanted.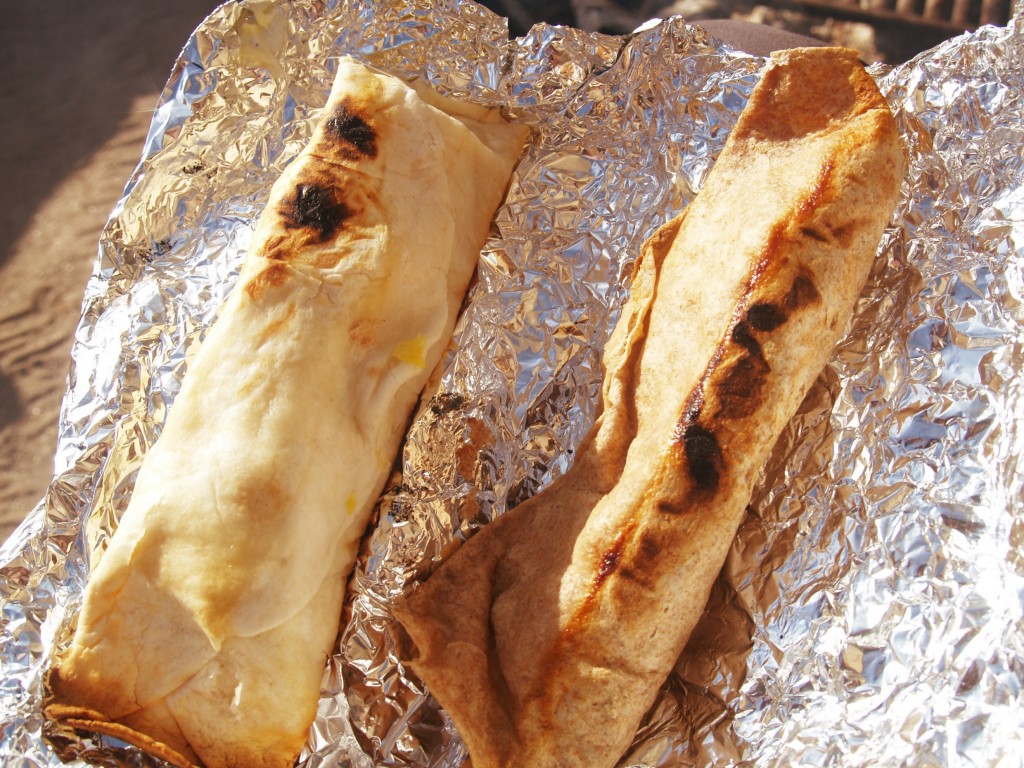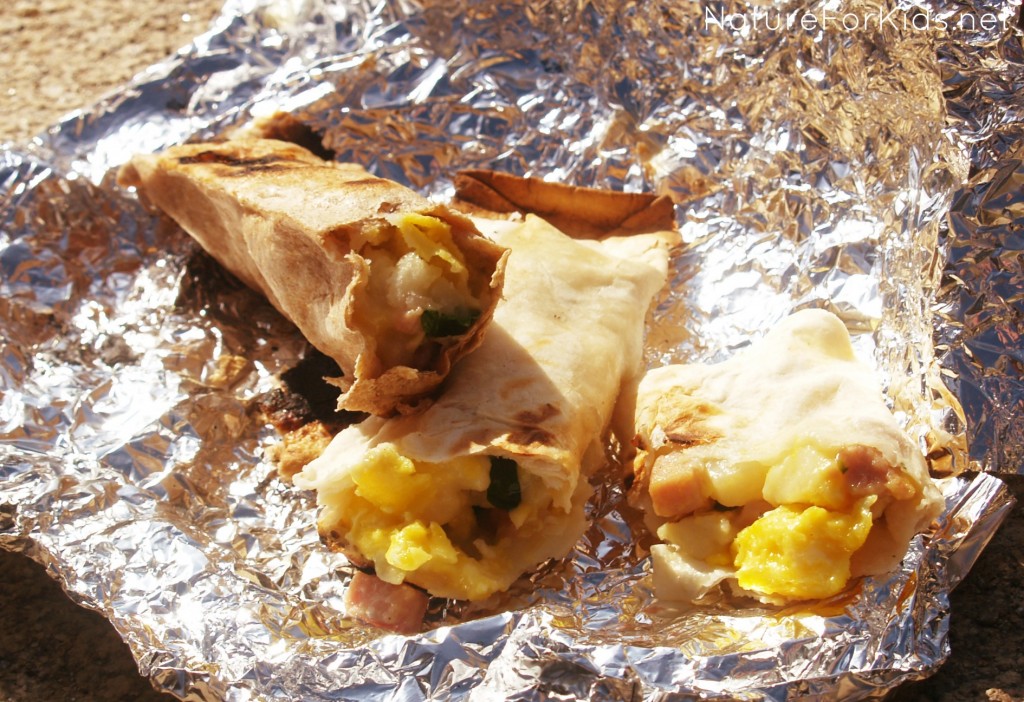 The hubs loved it and the kids ate it, but didn't give rave reviews. I think they were busy trying to figure out what the green stuff was inside. But something tells me the reviews won't be high unless I serve them cotton candy for breakfast. So I'll be making these again for our future camping trips!
What are some go-to meals you like to eat while camping?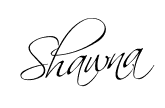 campfire,camping recipe, camping, recipe, recipe card, campfire breakfast burrito, breakfast burrito, camping food

Shawna is passionate about getting kids outside, a pro at procrastinating laundry day and an advocate of impromptu road trips. She's been in the recreation industry for 18 years.