Stand Up Paddle Boarding is the hottest sport in the outdoor scene these days. It's commonplace in coastal areas like Hawaii.
I guess we're islander wannabees here in land locked Utah because we got a SUP board as our toy of choice for the summer. When we took it out recently we got some very strange looks and a handful of people approaching us asking "what is that thing?"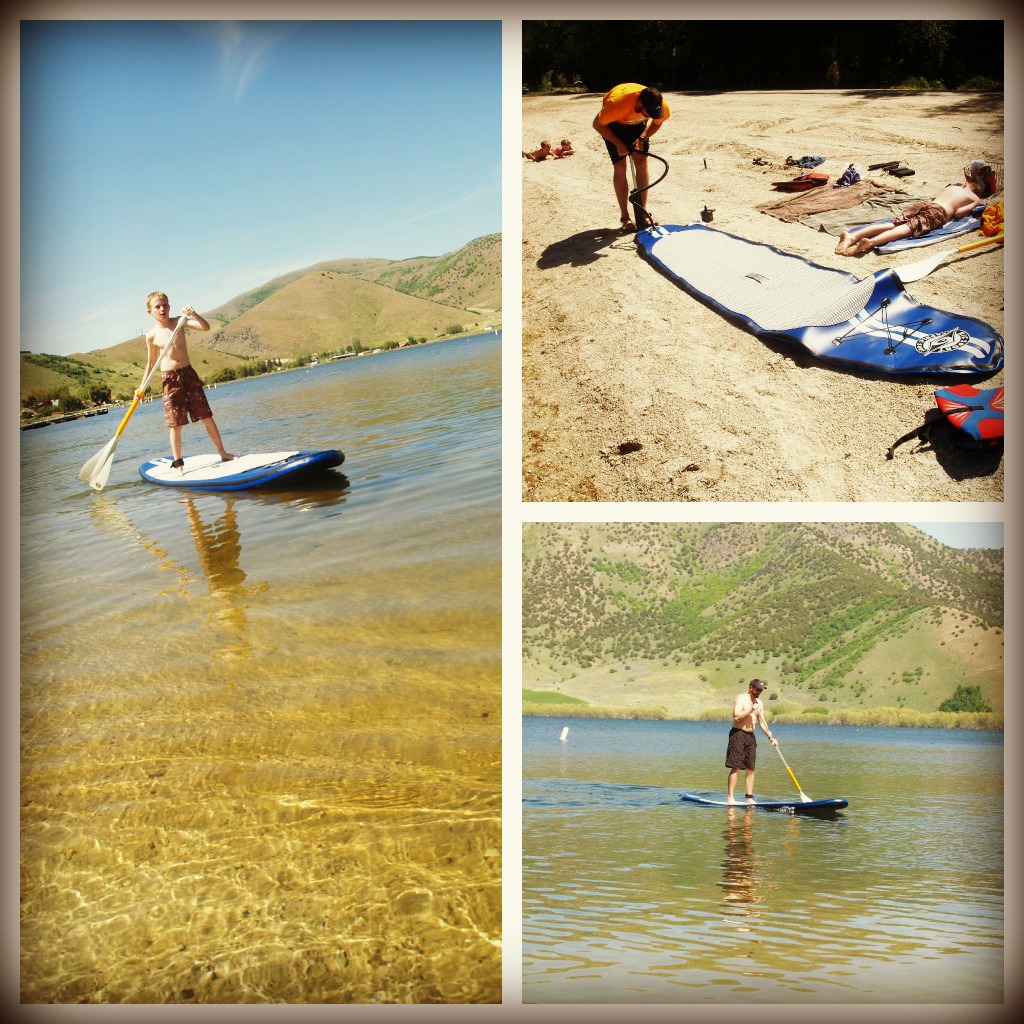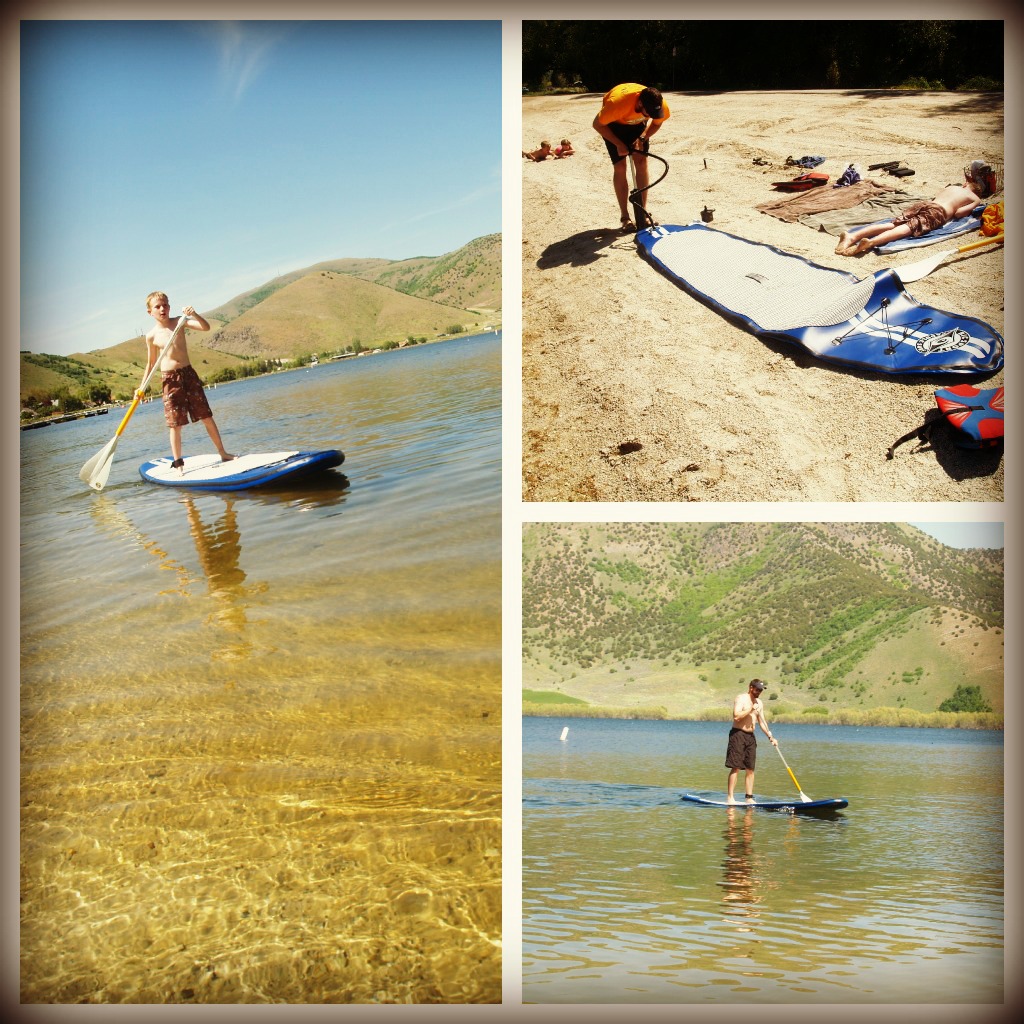 We didn't have any type of water craft previously and although we really wanted this…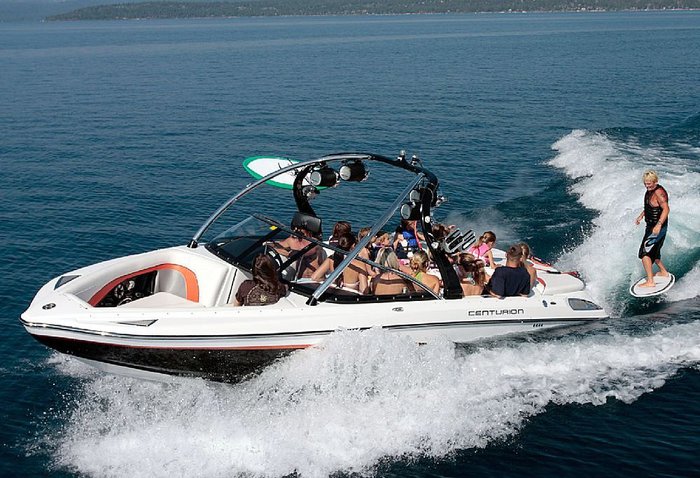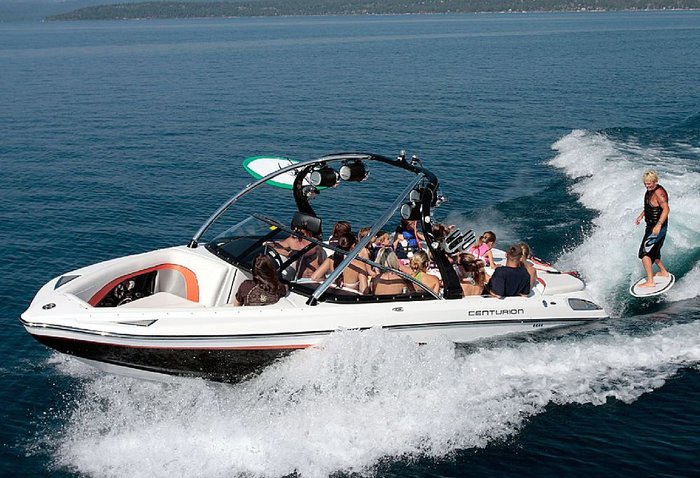 We figured we should get something that would fit in our budget…and our garage. 🙂
Our criteria was:
something our whole family could enjoy
easy to store
we could take it with us wherever we went (river, lake, ocean)
The BIC SUP AIR was a good fit. At 11 feet long it's a little hard for the kiddos to menuever but I think that will change as they get more experienced. We got an adjustable paddle so that Damon at 6'3″ can use it just as easily as Cru at 4'10". The board fits inside the back end of our car and comes with a backpack style carrying case.
Our first SUP boarding experience gave us all a serious core workout. It felt akward at first but after watching a "how to" video on Youtube we quickly caught on.
Our dog Kaiser dominates everyones time on the SUP board and butts everyone in line.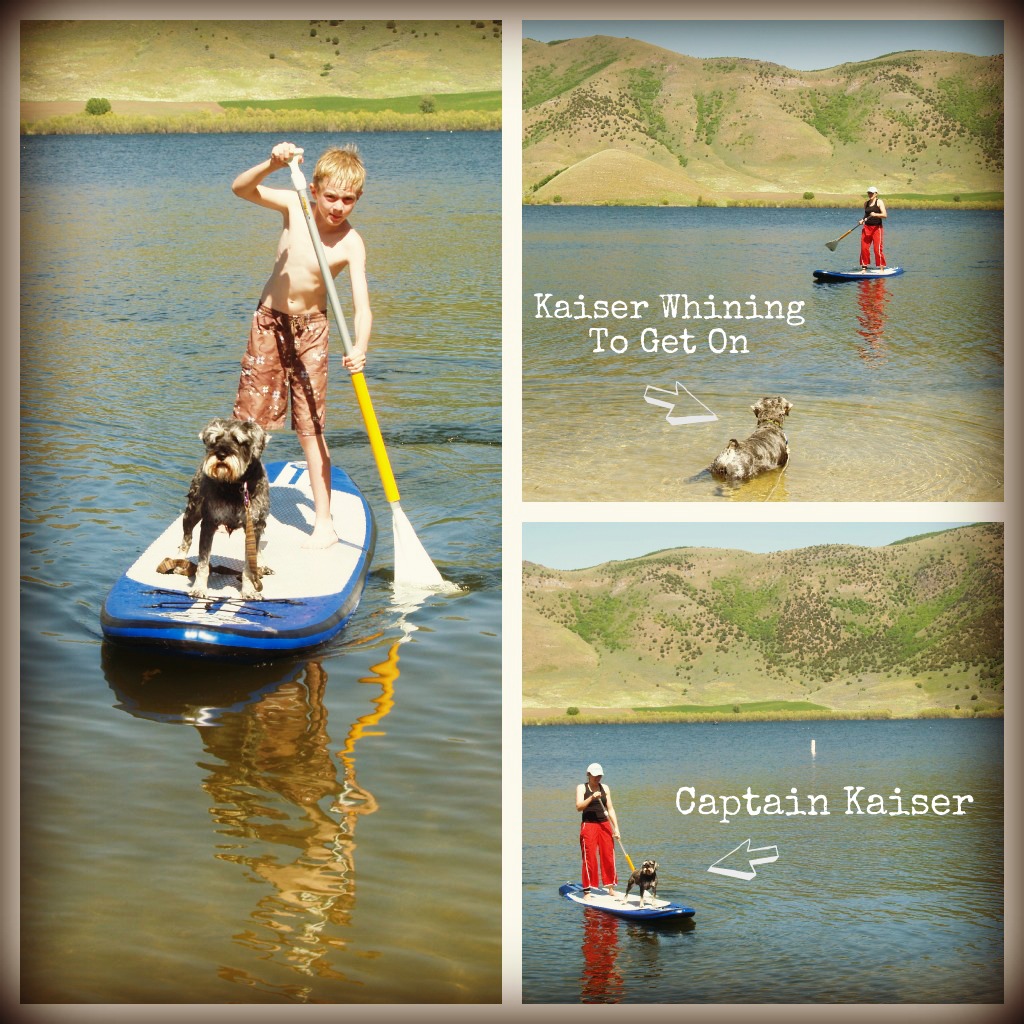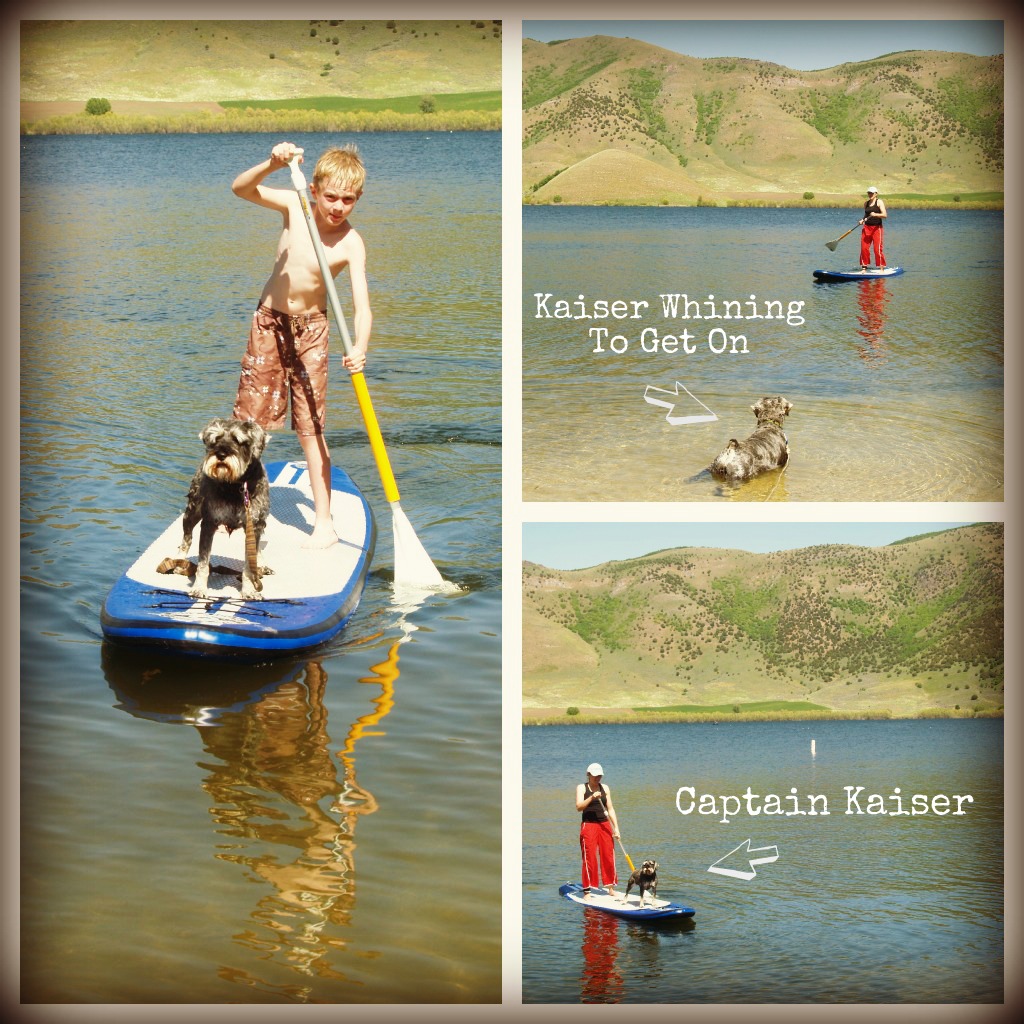 There's a lot of ways to use the board with more than one person. It seemed to help the kids having someone in front giving the board some weight and stabilizing it a bit so it didn't tip while they paddled. I didn't feel comfortable standing up while paddling with our 2 1/2 year old so I just sat him between my legs and we crusied around that way. And our daughter didn't want to paddle but she did want a ride so she just sat in front.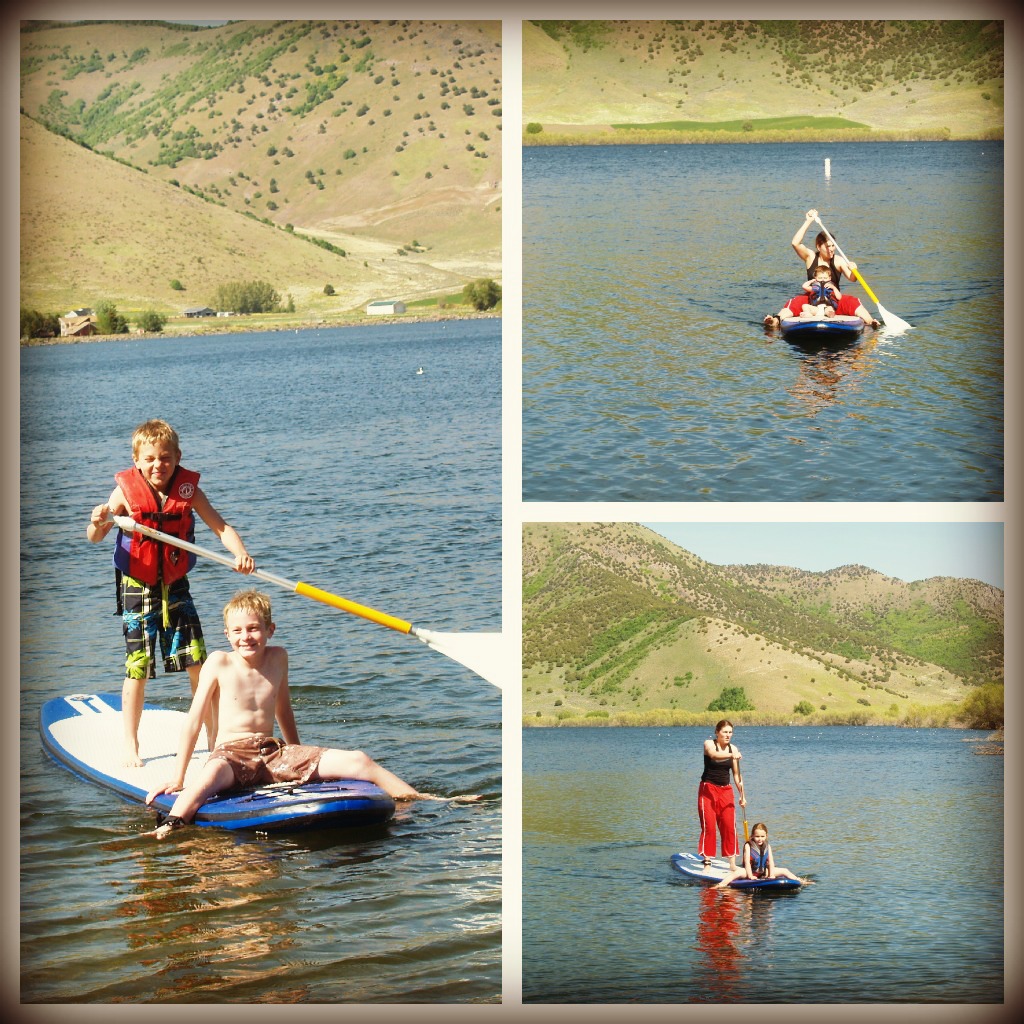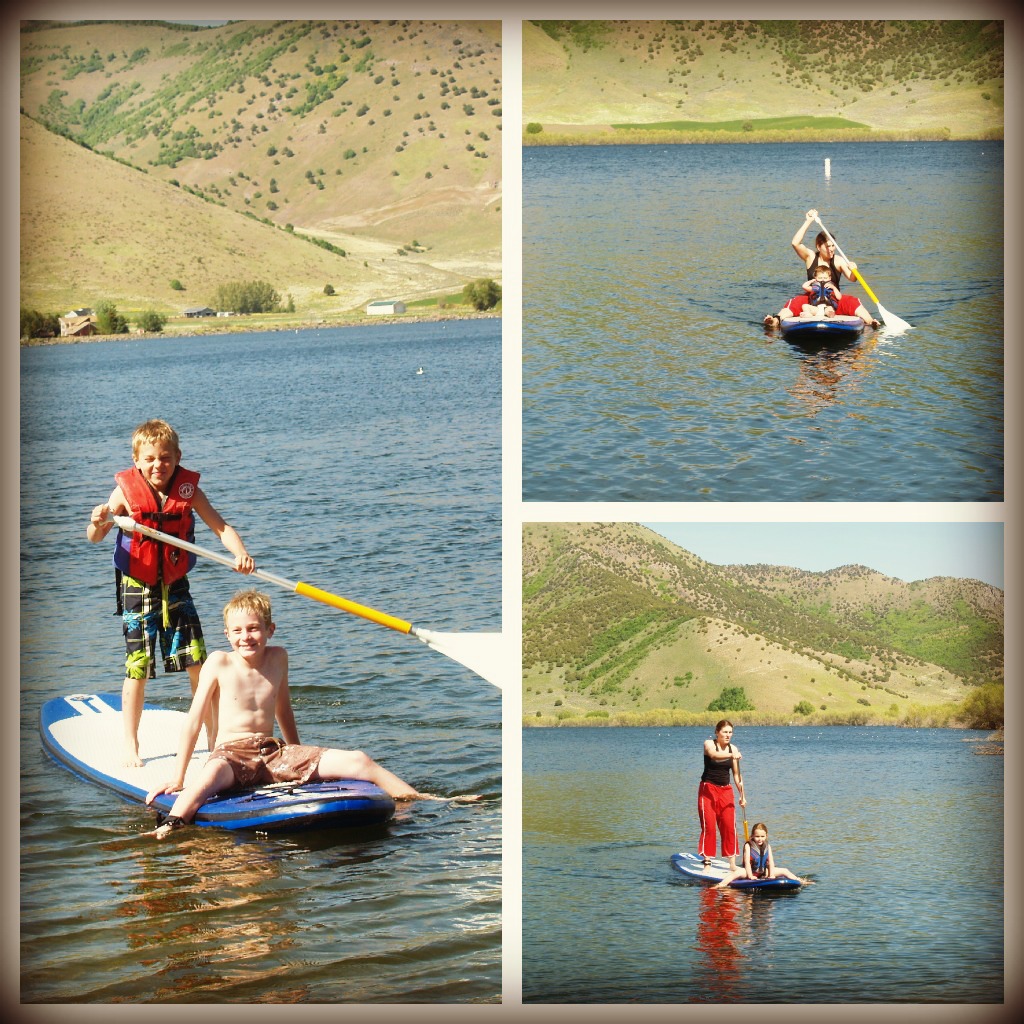 What They Cost: A package deal for SUP boards usually starts out at $800. It's more than a snowboard, but hey you don't have to buy a lift ticket everytime. Some boards can be as much as $2500. It all depends on what you'll be using it for (flat water or riding waves), what it's made of, and how big it is.
What Sizes They Come In: Boards range from about 9 feet to 13 feet. Kids and women can usually maneuver short ones easier, but really experienced boarders prefer the shorter ones for wave riding as well. For flat water taller adults usually prefer longer boards. They provide more stability and you can get cruising on them. Paddles need to to be 6 to 8 inches taller than you, or get an adjustable one like us.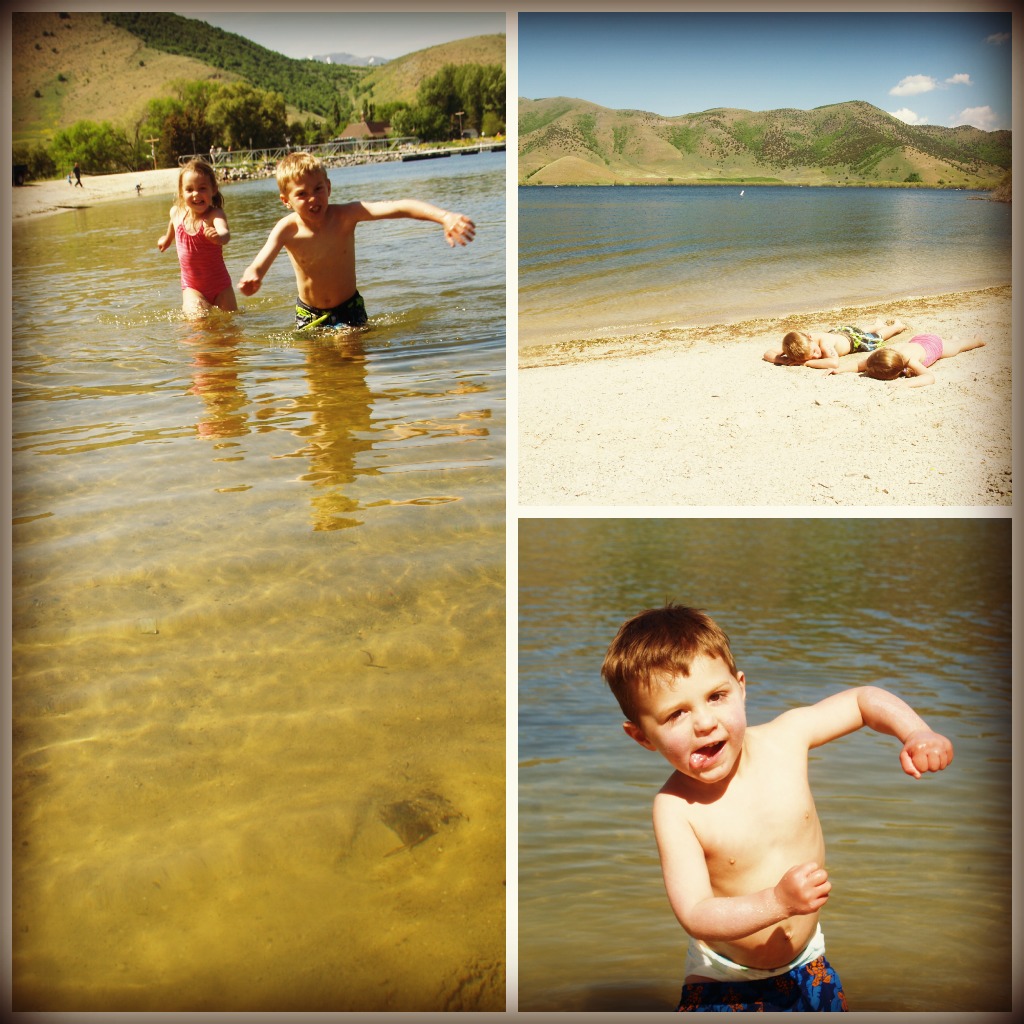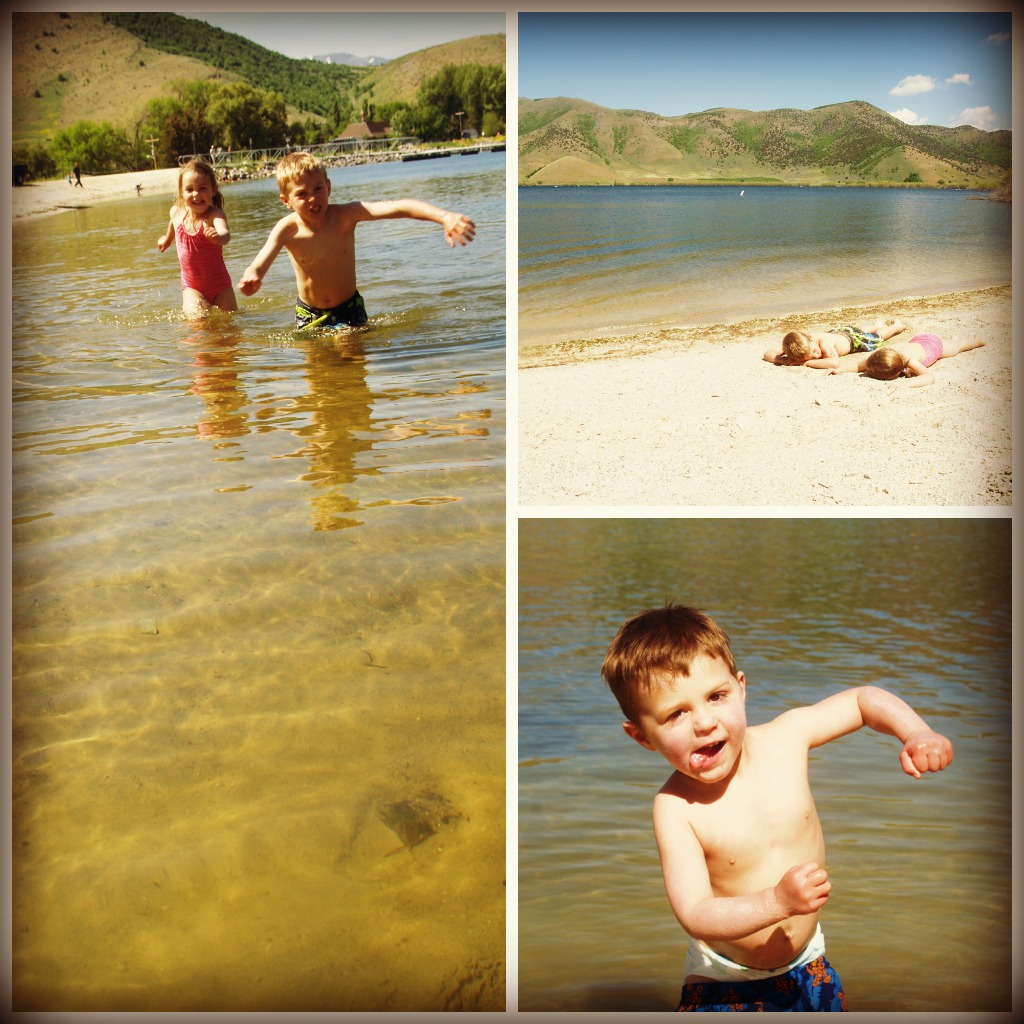 You'll be seeing more of our SUP board adventures throughout the summer! To get more of an islander feel we'll probably have to do some paddling in the Great Salt Lake, taste some salt water and see some sailboats. We'll give you the details of our BIC SUP board coming up soon!
Have you ever been SUP boarding? Did you enjoy it?
ALOHA,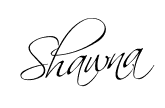 SUP board, stand up paddle board, inflatable SUP board, BIC SUP Air, BIC, watersports, water, SUP boarding, paddle boarding

Shawna is passionate about getting kids outside, a pro at procrastinating laundry day and an advocate of impromptu road trips. She's been in the recreation industry for 18 years.