Four years ago, my Mom gave us this set of handmade Pie Sticks for a Christmas present. You've never heard of a "Pie Stick" before? How about a "Tart Stick"? Neither had we! We didn't even know how to use them, so they sat in the back of our trailer unopened until just this last weekend when we finally decided to give them a go.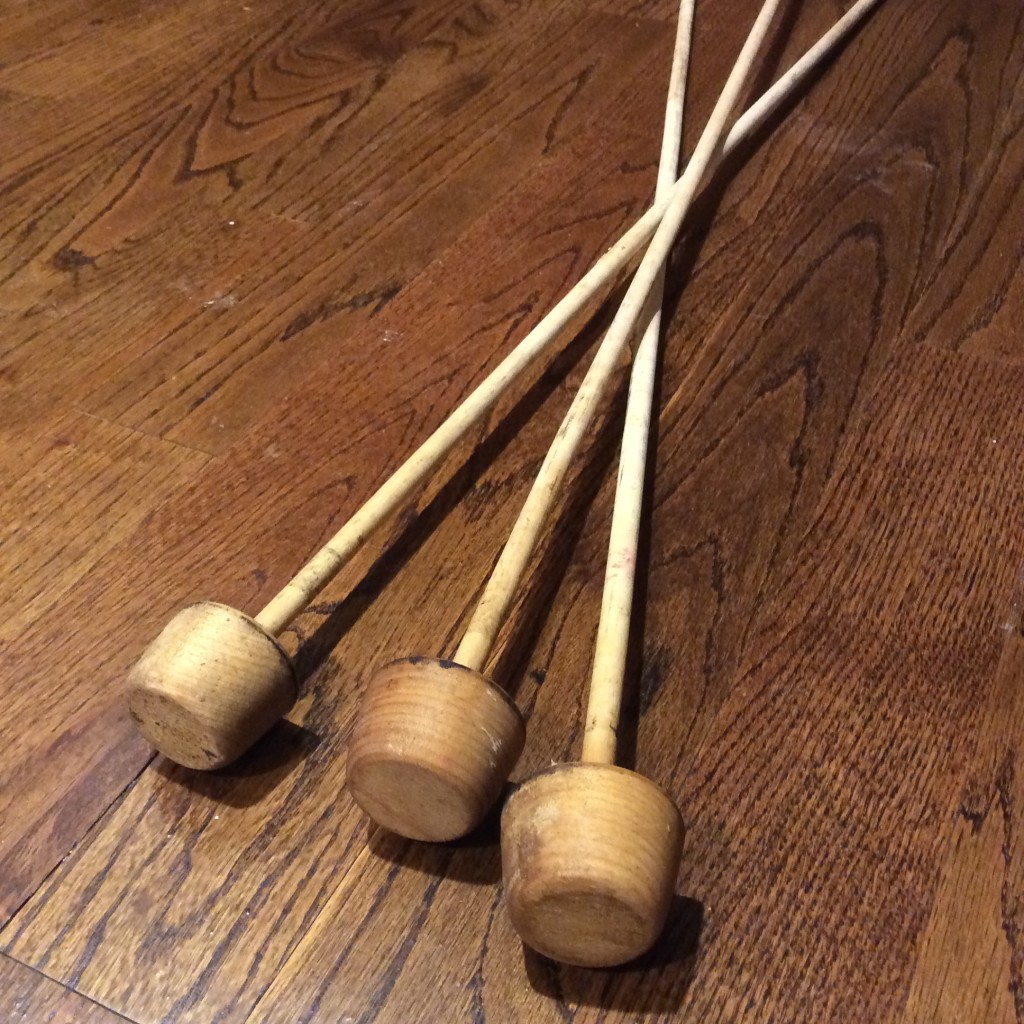 Cooking mini-pies over a campfire was as easy as roasting marshmallows and my five and three-year-olds were both able to roast theirs with only minimal assistance. Plus it only took a couple of ingredients to make them and took little space to pack. (a double bonus!)  And what you use as filling is up to you, so the flavors are limitless! (TRIPLE BONUS!)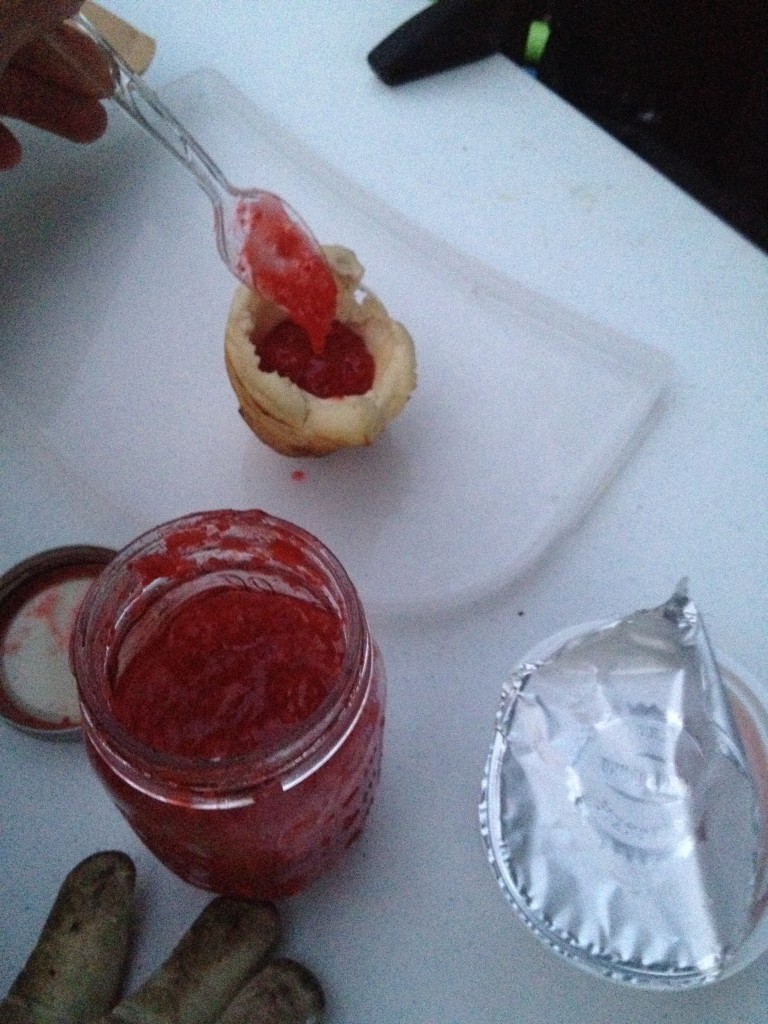 After only one bite of my strawberries and cream pie creation, I had a palm-to-forehead moment, thinking "Doh! Why didn't we try this sooner!"  I guarantee that they will be high on our camping must-haves from now on!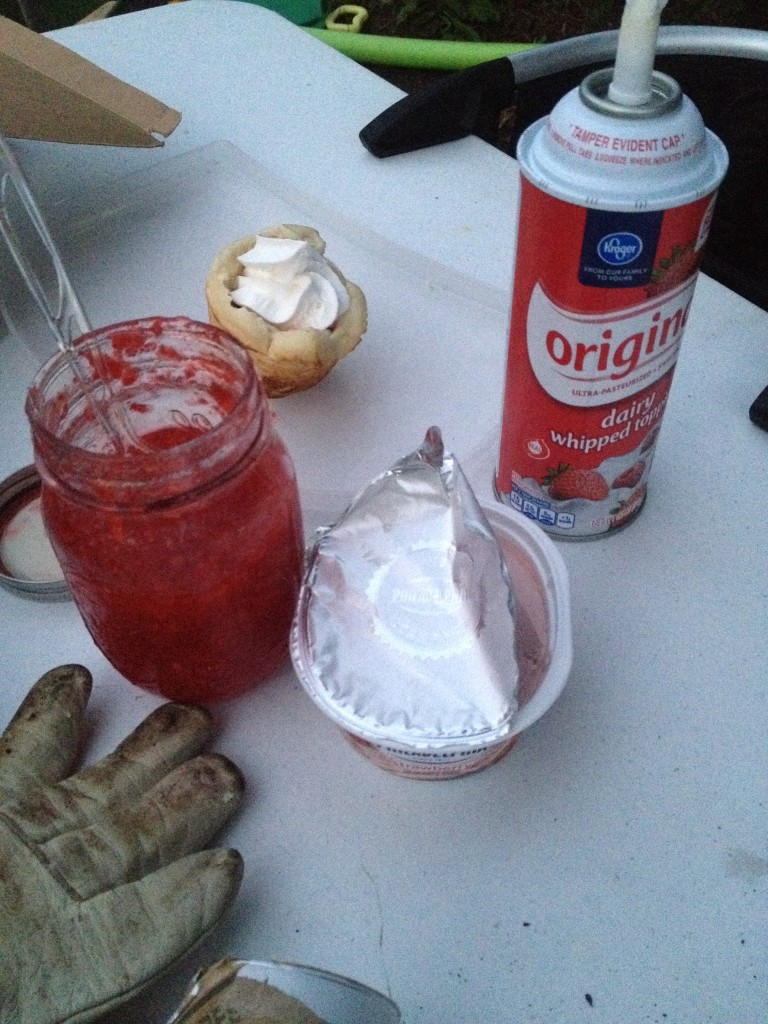 So, without further ado , here is a step-by-step tutorial on how to make Strawberries and Cream Pie on a stick.
INGREDIENTS:
Crust:
PAM Cooking Spray
1 can of biscuit dough (I bought the small biscuits)
Filling:
1 can Strawberry Jam
1 tub of Strawberry flavored Philadelphia Cream Cheese
1 can of whipped topping
DIRECTIONS:
Step 1: Spray the Pie Sticks with PAM to keep the dough from sticking
Step 2: Spread 2 small biscuits evenly over the end of the Pie Stick
Step 3: Roast them until golden brown and even on all sides. Try to keep the stick parallel to the fire and rotate the stick to cook the crust like a rotisserie. Avoid holding the dough directly over the flame.
Step 4: Fill them with a heaping spoon full of cream cheese and then jam and top them off with some whipped cream!
Step 5: Enjoy!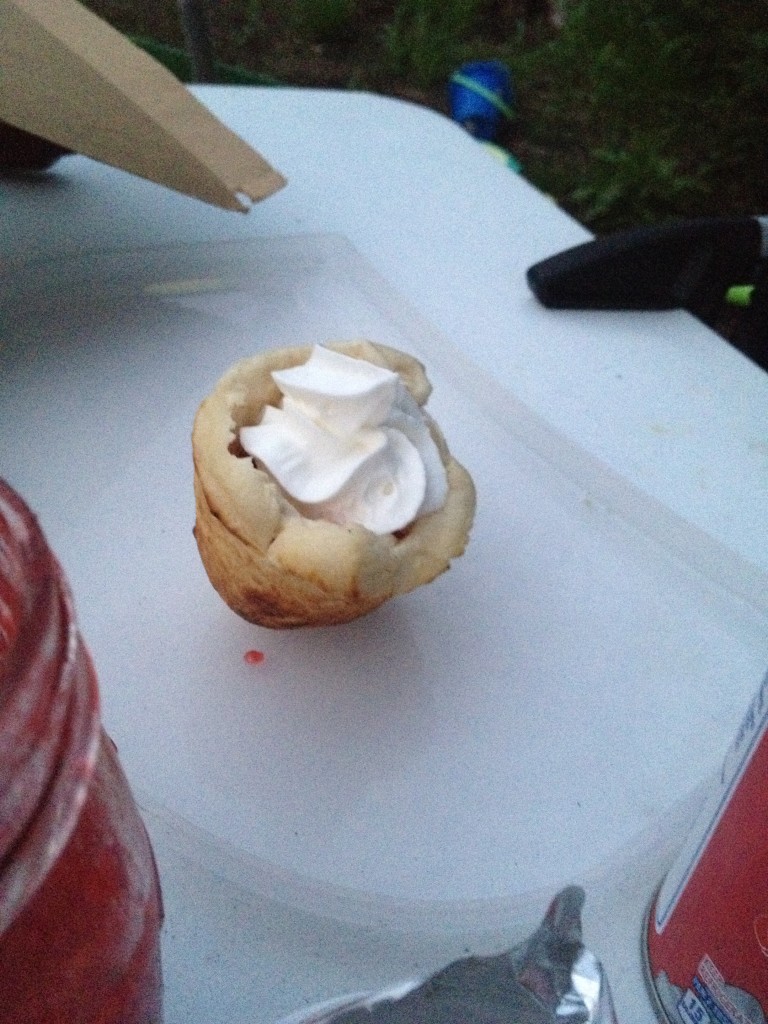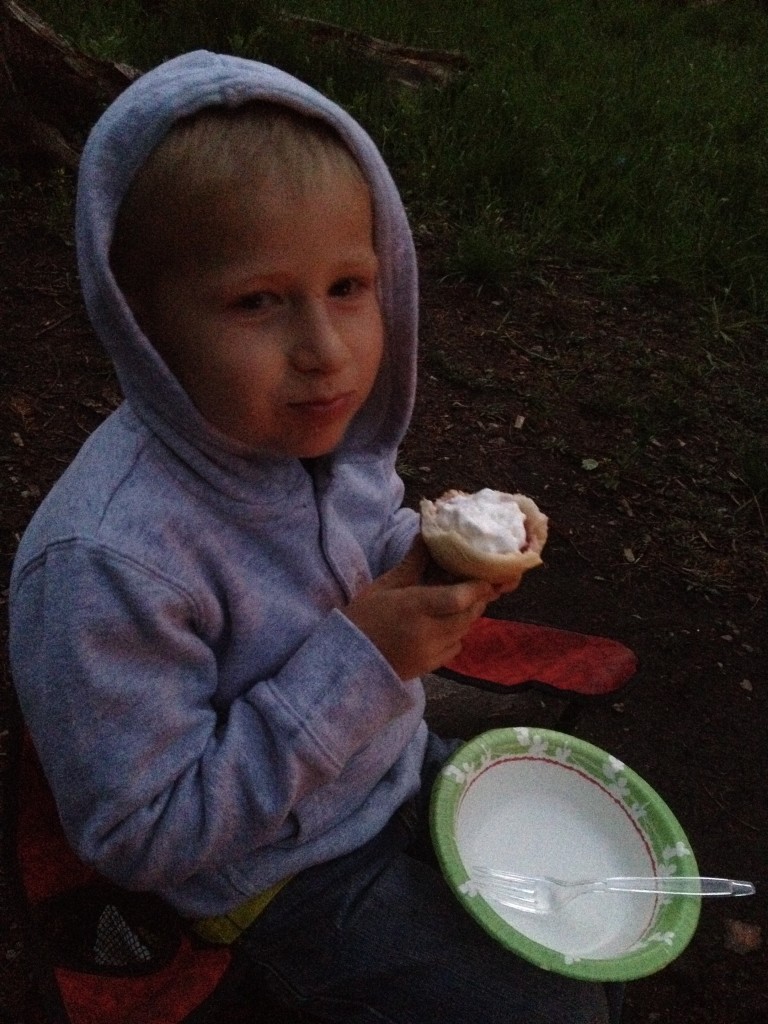 OTHER FILLING CHOICES:
The best part about Pie on a stick is that you can fill them with practically anything. Dean, from Sunrise Kites said that one of his favorite things to fill them with is corn beef and cheese, making a mini shepherd's pie. You could also use greek yogurt and fresh fruit with a sprinkle of chia seeds. For more dessert options think about this…crushed peanut butter cups, some whipped topping and chocolate sauce on top for a peanut butter pie. Pie filling is always an easy fix, as well as fresh fruit and all flavors of ice cream. You could even roast a marshmallow, put it on the bottom and top it with caramel, chocolate, whipped cream and crushed graham cracker for a smore-like treat. Yum Yum Yum!!
If you are interested in purchasing your own Pie Sticks, my newly found friend Dean from Sunrise Kites sells them for $9.95 a pair, plus shipping and handling. Just email him at ([email protected]) and let him know how many you would like. Please note: Shipping and Handling rates are generally the same regardless of if you order 2 sticks, or 4 or even 6. So keep that in mind when ordering. The sticks are treated with an oil that prevents them from catching on fire, but they will catch on fire if you hold them directly over the flame. So be sure to hold the stick parallel to the side of the fire and rotate it like a rotisserie. It will cook the pie crust perfectly.
I found some stainless steel "tart sticks" here . They run $15 per stick plus shipping and handling. Or, if you have access to a lathe, you could always make some yourself! If you do make your own, send us a picture! We would love to see your creations!
Happy Camping!
~Amanda
This is not a paid promotion. We simply wanted to share this fun camping food as an alternative to the almighty s'more 😉

Amanda is an energetic mother of three rowdy boys, owner of a dog named Chaco, and is the wife of a wannabe fisherman named Jake. She spends her mornings running the foothills by her home (for fun) and the rest of the day chasing around her kids (also, for fun). She's had a plethora of job titles with some of her favorites being: Truck Loader, Ski Lift Supervisor, Fire Fighter, and Physical Education Teacher. But her all-time favorite occupation has been being a mom.

Latest posts by Amanda Steele (see all)