We just celebrated Corbin's 11th birthday! And that's a difficult age when it comes to birthday cakes. He's no longer interested in little kid stuff like Transformers or Sponge Bob and a plain cake is just too boring.  So I had to think of something that was a nice middle ground. Eating flames is cool right?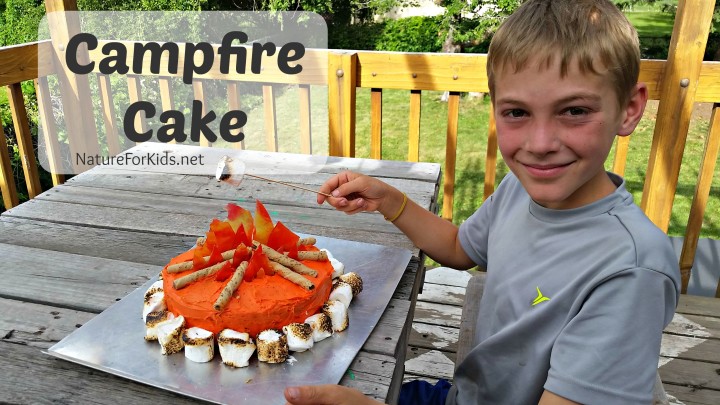 I first found the idea for a campfire cake here, but had to make some modifications because my son isn't a fan of chocolate. Here's what we came up with…
Bake and cool two 9-inch round cakes using the recipe of your choice. Buy or make 1 1/2 cups vanilla frosting. Mix in several drops of orange food coloring until you get the shade of orange you desire. Frost the cakes on top of one another. Arrange pirouette cookie sticks on top to resemble logs. Remember to leave room in the middle for the candy fire. (Sorry but these are the most expensive dang cookies on the cookie aisle!!)
You could maybe use chocolate waver cookies to get the same effect.
Next roast about 20 marshmallows and line them around the base of the cake. At our house clearly it's just as exciting making the birthday cake as it is eating it. And it usually ends up being a group effort.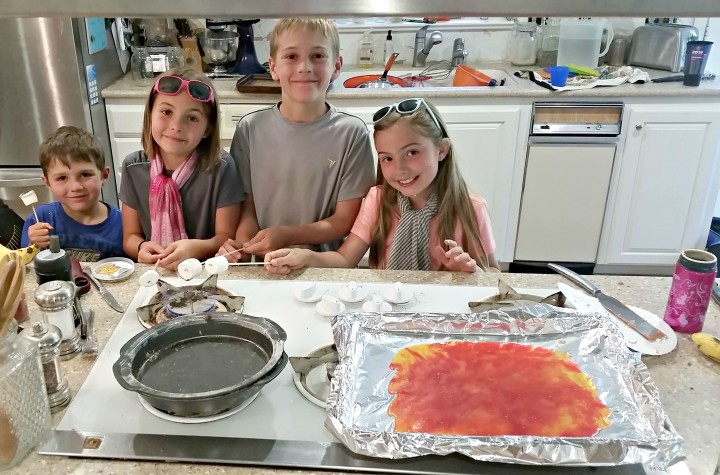 Line a cookie sheet with foil. Spray with non-stick cooking spray. Place butterscotch and cinnamon candies in a zip lock baggie and finely crush with a hammer. Dump onto cookie sheet. Spread into a thin layer. Bake at 350 degrees for 6 to 8 minutes or until the candies are completely melted. Cool completely before handling. Break the red and yellow candy mixture into several different sizes of pointy shards. Arrange them in the middle of the cake to resemble flames.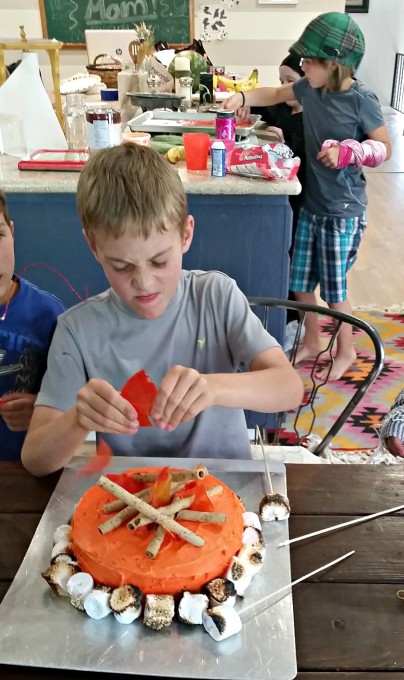 Here's a printable recipe card to make it easier for you!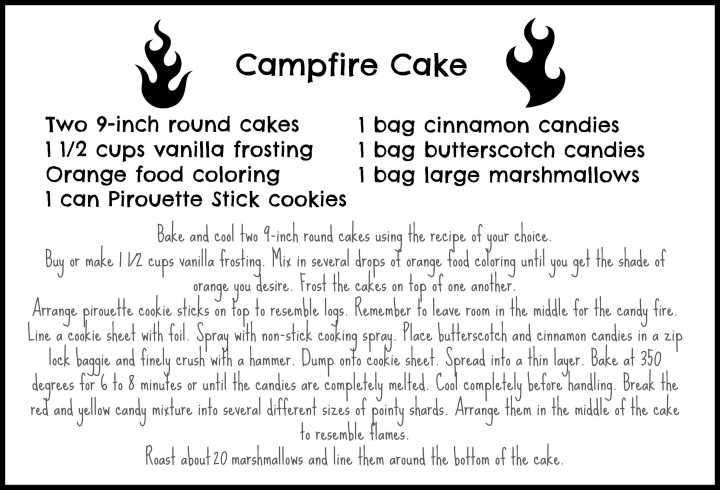 Can't believe this killer awesome boy is 11!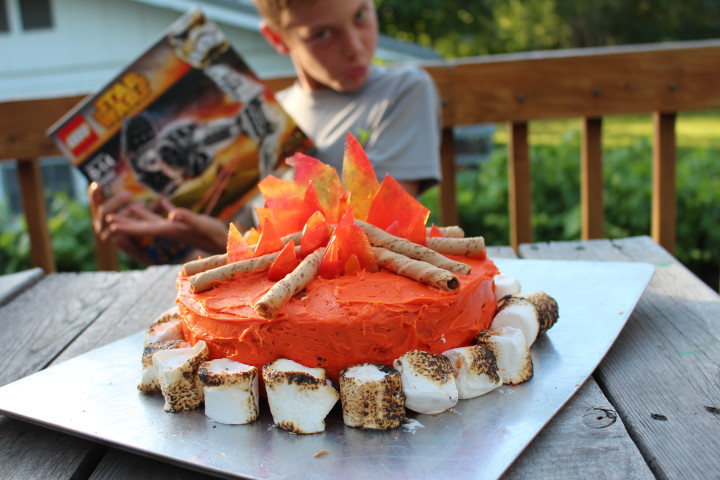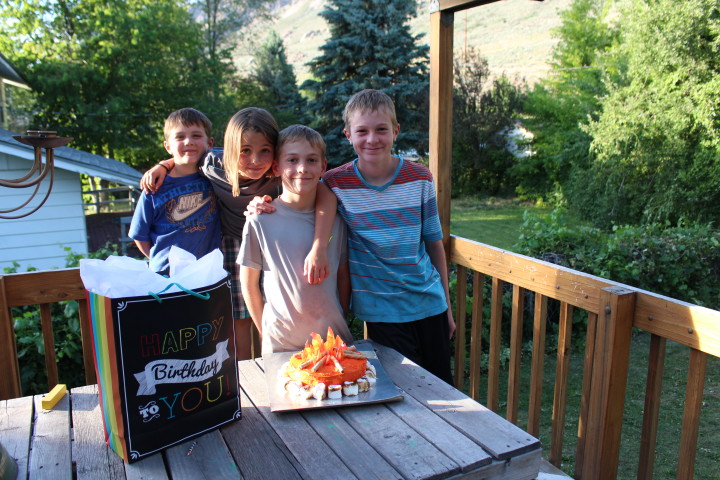 If you end up making this take a pic and tag us on instagram so we can see your creation! Our instagram is @natureforkids.

Shawna is passionate about getting kids outside, a pro at procrastinating laundry day and an advocate of impromptu road trips. She's been in the recreation industry for 18 years.