Have you felt like you're backpacking gear has been neglected since you had kids? Is it sitting in the dark dusty corner of your garage begging to be your traveling companion once more? We've been there. But we knew there had to be a solution.
First we attempted a family backpacking trip with our four kids using a jogging stroller as our extra gear/kid hauler. We chose a trail we knew was stroller friendly and had very little elevation gain. It worked out well but we still felt bogged down with gear and our trail options were limited.
Our second attempt at taking the entire family was a huge step in the right direction thanks to pack goats. We met Clay, owner of High Uinta Pack Goats, at an outdoor event last spring. After speaking with him for just a few minutes we knew we had to rent his goats and try packing with them for ourselves!
Clay helped us out in picking a destination. We had our eyes set on Allsop Lake, located in Utah's High Uintas, it's an out-and-back hike totaling 18.5 miles with an elevation gain of 1,400 ft.
First let me introduce you to our herd…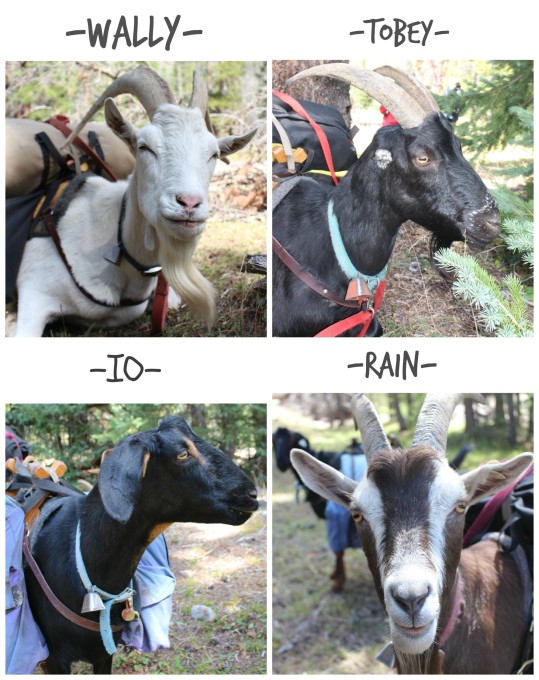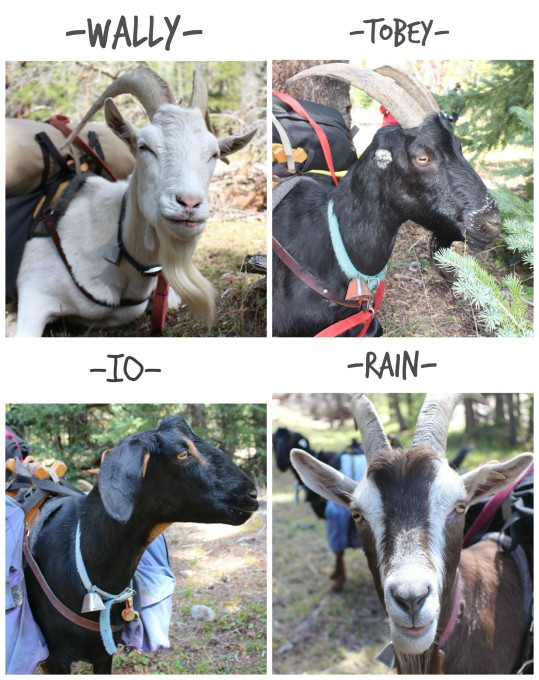 Wally is a Saanen goat, named for the Saanen valley in Switzerland. He was slow but steady the whole way. Tobey is a Lamancha goat. They're known for not having ears. He hears just fine. In fact he was usually the one to warn us of approaching hikers.  He was our strongest guy and seemed to become a part of our herd the quickest. He Led the way and never seemed to get tired. IO is a Nubian cross. You know that screaming goat commercial? Yep that's it. He was the sweetest and most easy going of the group. Rain is a Toggenburg goat, they're considered the oldest breed that was registered in the 1600s. He was the caboose on most of the trip. All the goats are fully grown wethers.
We drove out past Evanston, WY to get to Clay's ranch. All of us got excited when we pulled up to this site. His dog is bigger than the goats!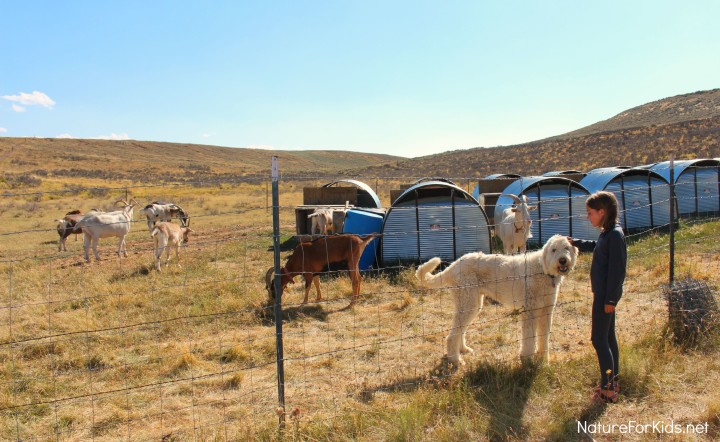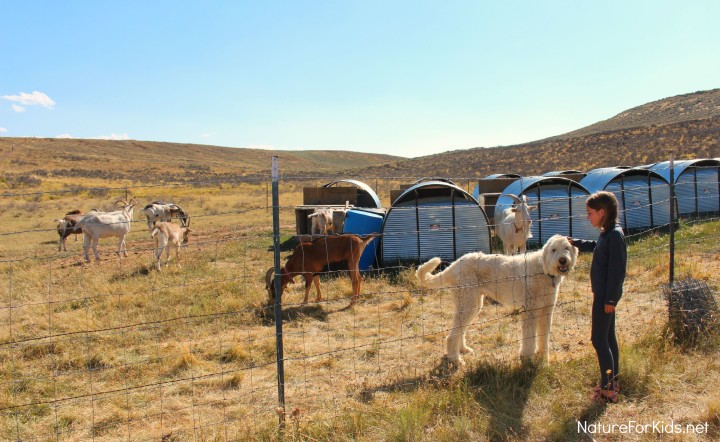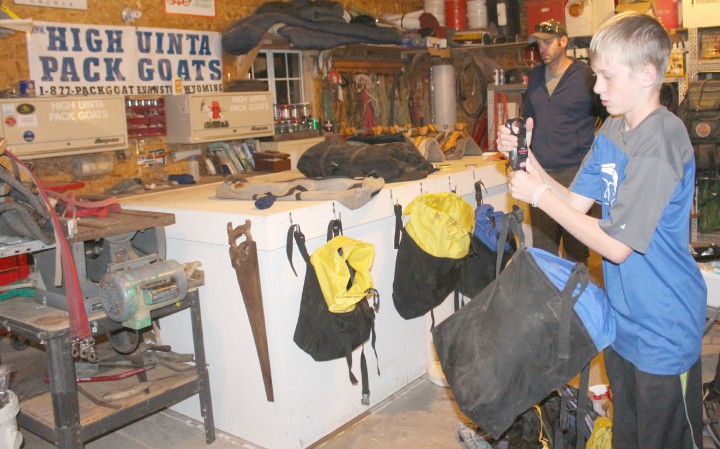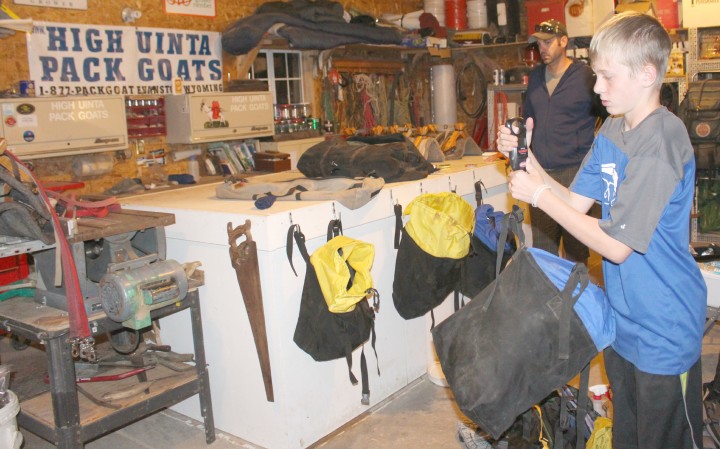 We spent the night before our trip being trained on how to take care of the goats, their behaviors, saddling and packing panniers (a 3 hour process). We got a certificate at the end with all our names on it, even the kids, and that baby is getting framed!
Using a hanging scale Cru weighed the bags. It's a delicate process getting the load just right. Depending on the goat they can carry anywhere from 25 to 50 lbs. and it's critical to have the load spread evenly. We still carried our own packs as well but they were definitely on the lighter side. Next morning we hooked up the trailer to Nessie the Van and headed to the trailhead.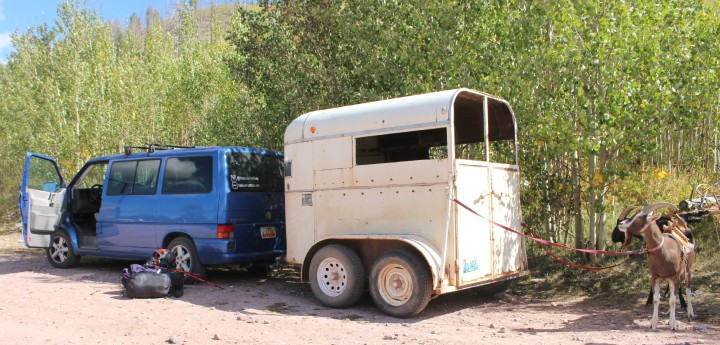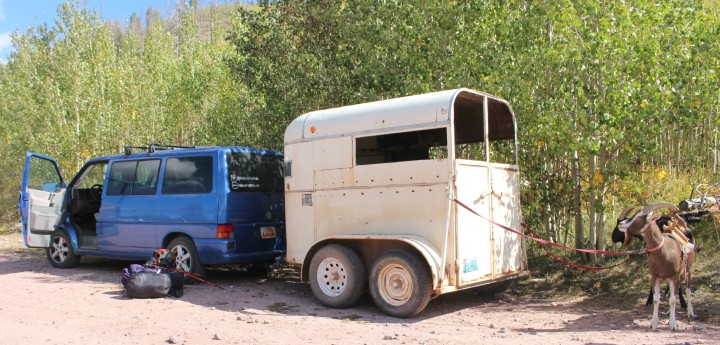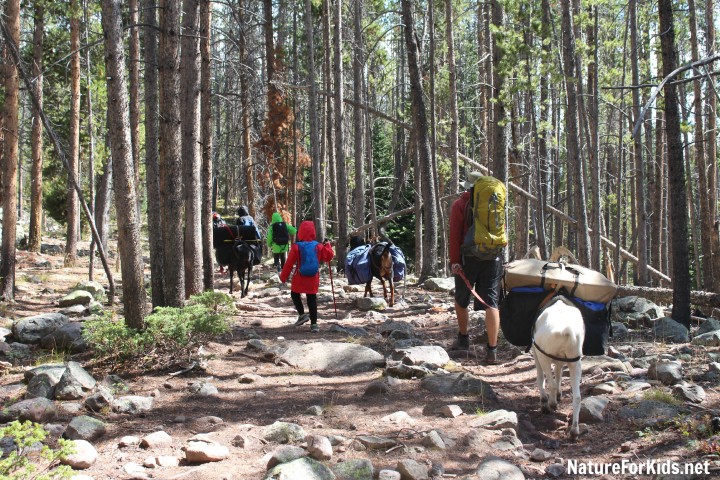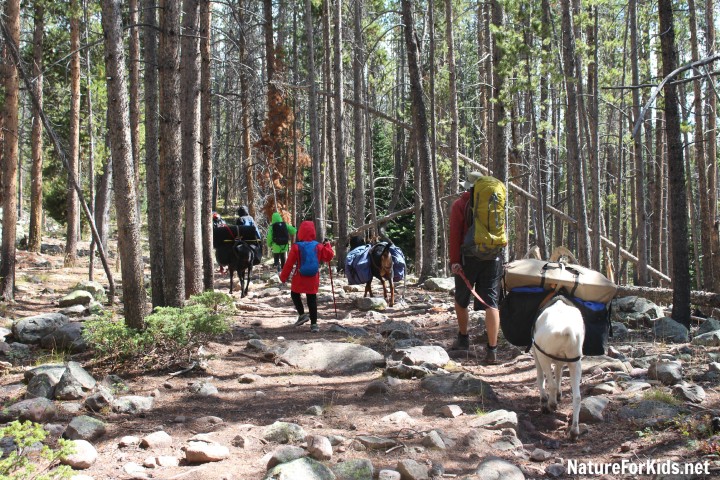 The first quarter mile was honestly frustrating and perplexing. The goats wouldn't budge at times and had to be dragged along with their leashes. They kept trying to go off the trail up into the trees and would stop frequently. We decided it was time to stop pushing and pulling and instead just let them have free reign. They ate for about 10 minutes and then we set off clapping our hands saying "come on goats". From there on out they followed us wherever we went. Clay said we'd have to take some time becoming a herd and he was right. They quickly fell into line creating their own heiarchy.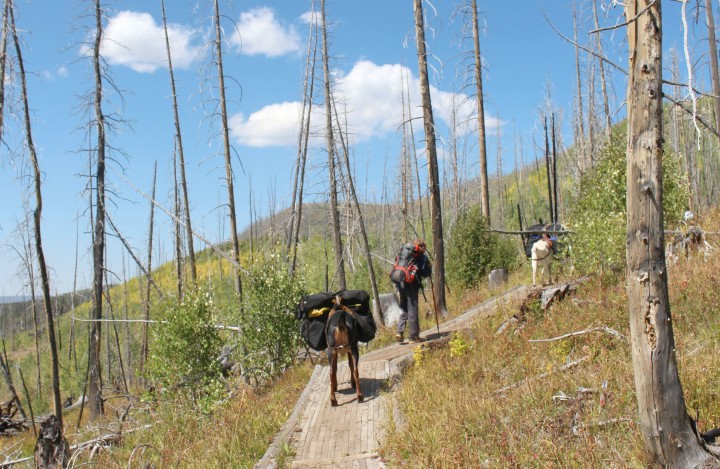 The first part of the trail was scorched by a fire back in 2002. It felt surreal and kind of creepy. When a big gust of wind came up we could hear the delicate trees crashing down. We also came across some old cabins and some fast approaching fall colors.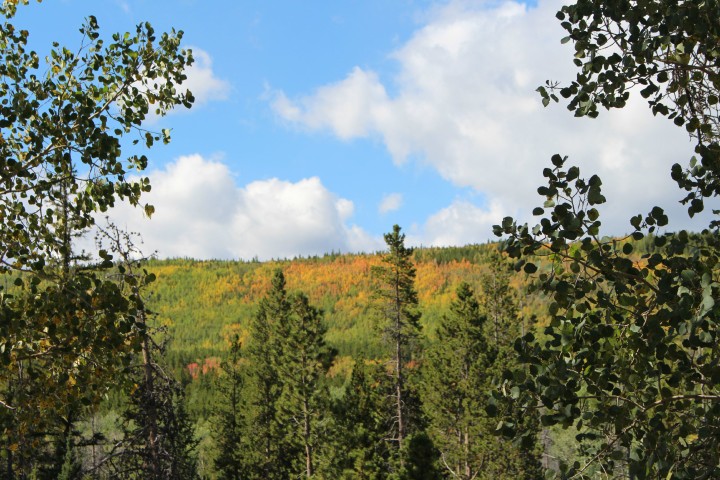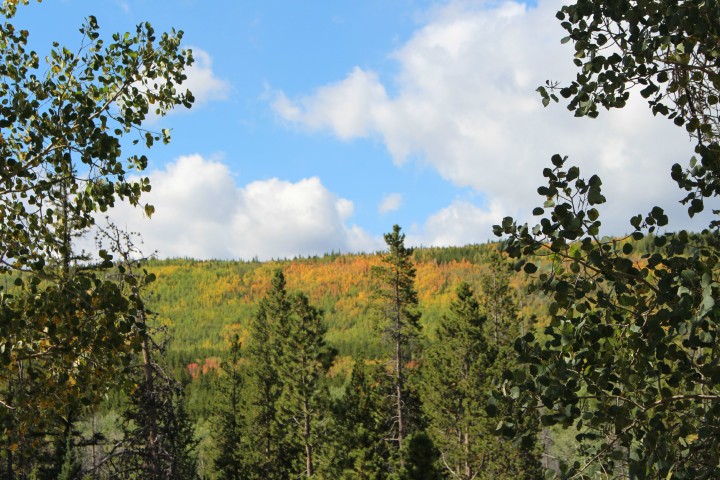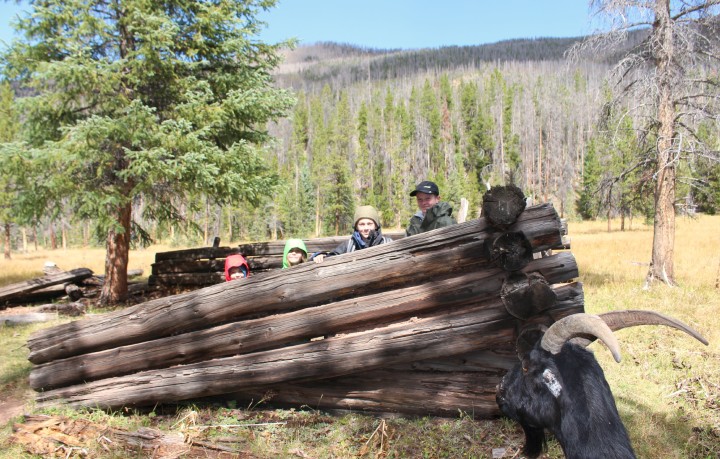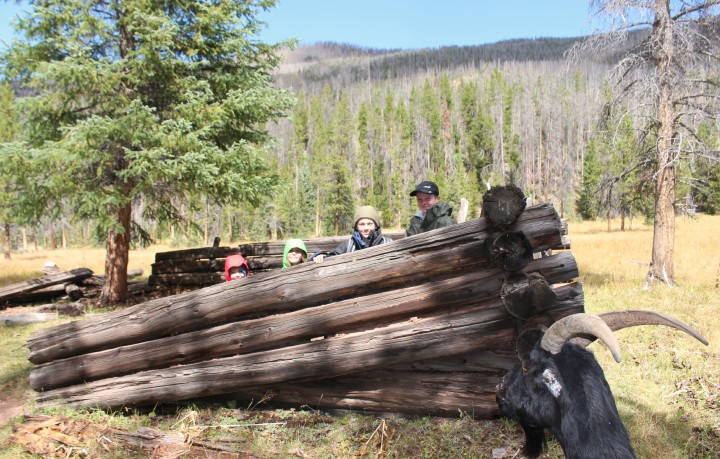 One of the main perks about pack goats is that they're low maintenance when it comes to food. They get all they need by foraging. We only brought along some small bags of treats for them when they needed a little incentive. While hiking with pack goats it feels strangely like you're hiking with wind chimes. Every step makes the little bell that's attached to the goat's collar ring. It serves as a great way to warn other animals that we're coming down the trail but it also lulls you into a hiking trance. 🙂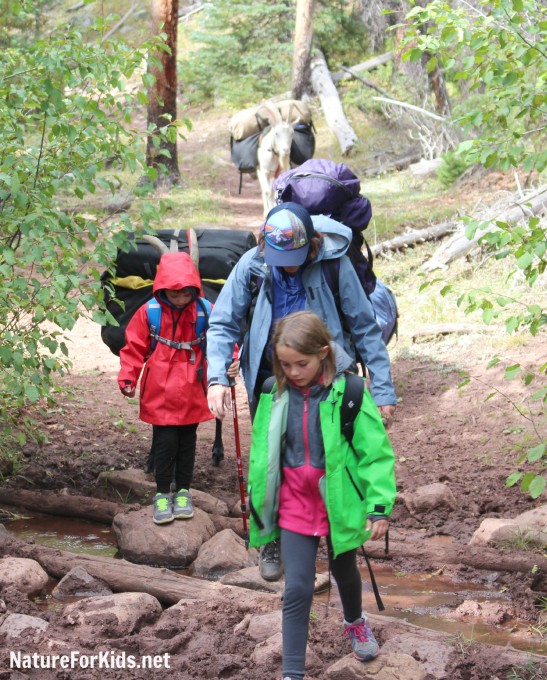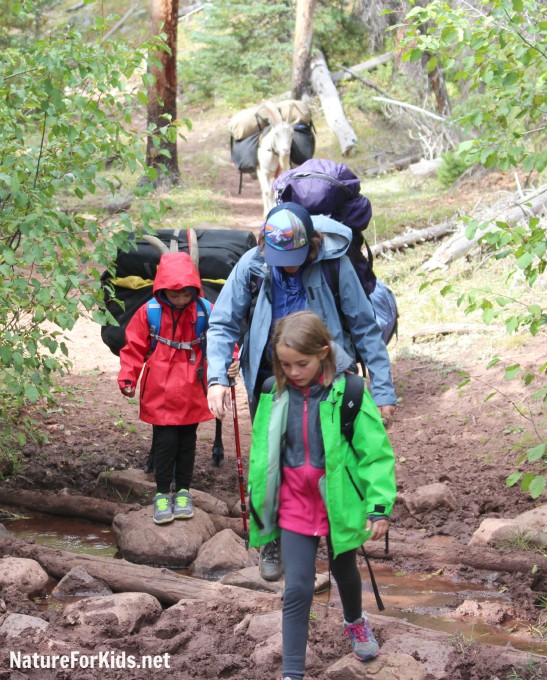 We hiked about 5 miles and set up camp in a tall stand of trees next to a beautiful stream and waterfall. We each got a chance to do some Tenkara fishing before the sun went down. The goats slept just outside our tent. We set up a rain fly for the them to sleep under and hooked them up to a low line spaced out evenly so they didn't get tangled up with one another or cause a raucous during the night. With any herd it's bound to happen. Rain liked to pick on IO, butting him in the side anytime he came near him so we were sure to keep those two separated. Funny how that sounds a lot like the parenting we have to do at our own house. :/
Next day we ditched the packs and hiked up to Allsop lake. We were all light on our feet and made good time only stopping to filter water and eat some snacks. The goats were like loyal dogs the entire way. Loyal dogs who didn't bark and carried all our gear and food. I could get used to this.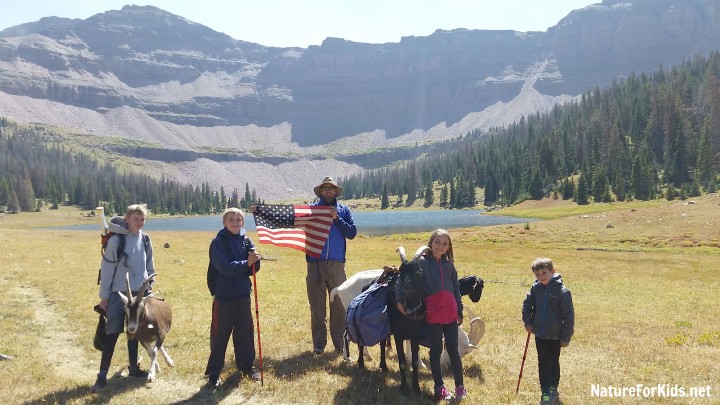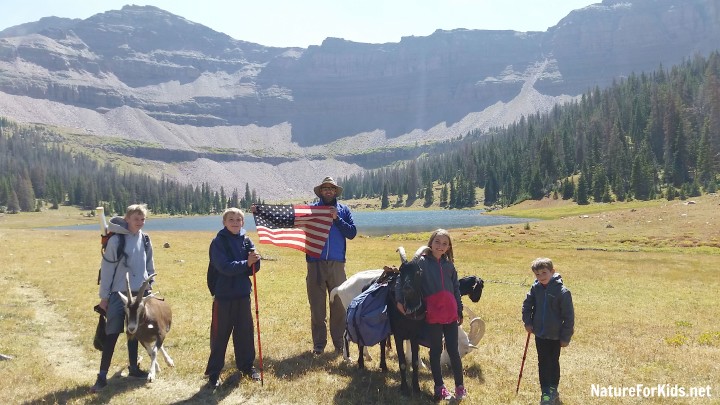 You know when you're in a terrible situation and someone says, "picture your happy place." Well the picture above is pretty much what's going to pop into my head. I couldn't have been happier spending those days unplugged from the world, soaking up the fresh High Uinta air with my favorite humans.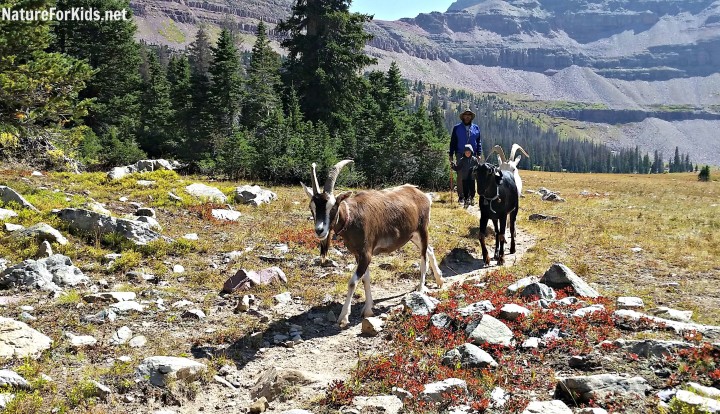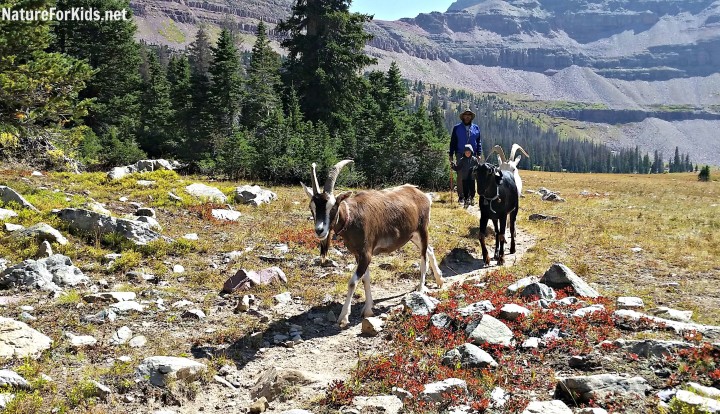 We put together the video below so you can get a closer look at what it's really like hiking with kids and pack goats. Enjoy!…
If you're ready for an education and interested in going on your own family goat packing trip do not hesitate to call Clay with High Uinta Pack Goats. He knows his stuff and is helpful as can be!
Goat rentals are $35 per day per goat with options to rent your own trailer for $50 if you don't have one. Keep in mind goats pack well when they are together as a herd. For this reason you must rent at least 2.
Also plan an extra day just for training and packing there at Clay's place. I felt like I was at my alma mater sitting in one of my recreation management classes. Such a cool experience being presented with all the information Clay has learned over the years.
Here's some FAQ regarding pack goats and some other goat tips. And here is a word of warning…once you pack with goats you become a spoiled backpacker and it's very difficult to go back. Plus I've been scouring real estate for a house with a pasture since we got home. Much to my husbands delight 😉 I want to buy and raise my own herd! What do you think of this one Damon? 7 mil, no biggie.
If you're interested in joining the pack goat community then I'd suggest starting here.
Here's a closer look at where we were…

Fun Fact: The pupils of a goat's eyes are horizontally shaped during the day and round at night. Here's why.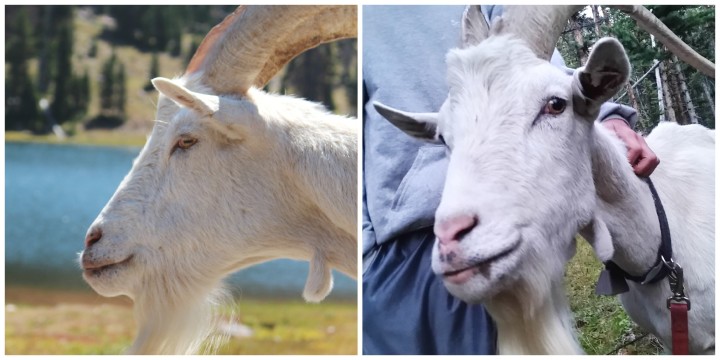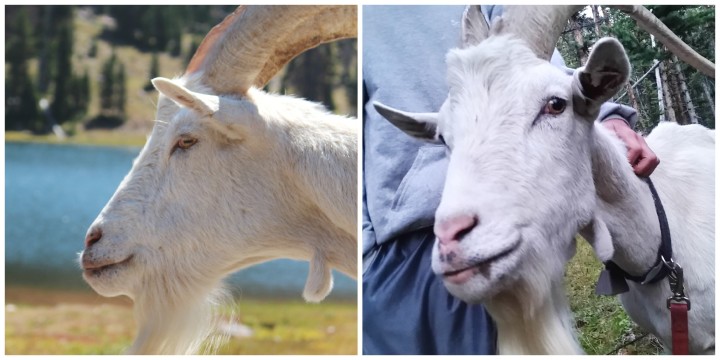 To find out more about the Tenkara Rod the kids fished with in the video take a look at this post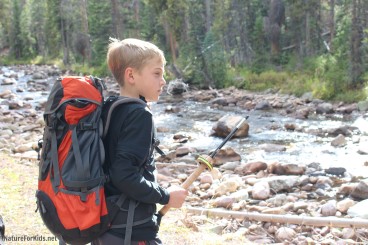 Tenkara Fly Fishing A Simple Start For Kids
And to get an up close look at the seriously reliable rain gear that we used take a look at this post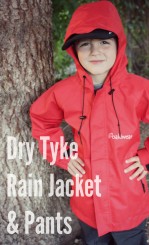 *High Uinta Pack Goats provided 2 goats for our Allsop Lake adventure.

Shawna is passionate about getting kids outside, a pro at procrastinating laundry day and an advocate of impromptu road trips. She's been in the recreation industry for 18 years.