"Fish can't blink."  I repeatedly told myself as I stripped my line through the water.   It was a bright, sunny day with little-to-no cloud cover and I knew that if I was going to catch my first ever fish on a fly-rod, I had to apply every tip about fly fishing I knew.  Unlike humans, most fish don't have eyelids or any form of protection over their retinas, so they cannot squint or blink to protect their eyes from the sun.   To compensate for this, they will usually swim deeper or be found in the shaded areas of the river.
As I adjusted my approach to compensate for the brightness of the sun, I realized how grateful I was to be wearing my Optic Nerve Monarch sunglasses.  First off, they are polarized which is a must-have for fly-fishing (or any water sports, really), because they help you to be able to spot the fish and they decrease the sun's glare which minimizes eye strain and fatigue.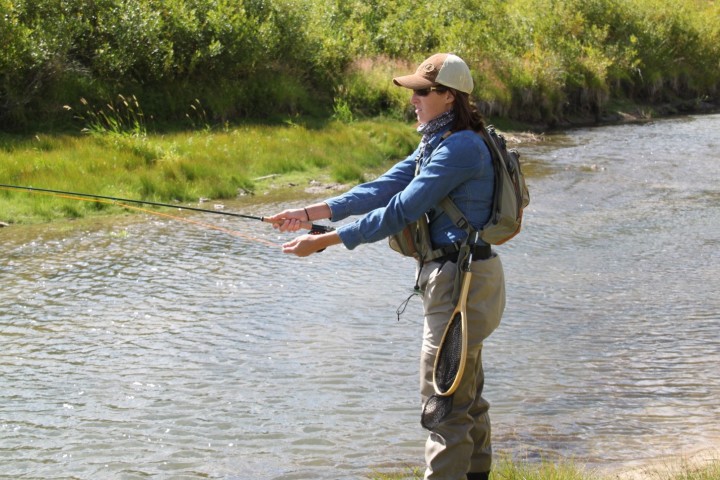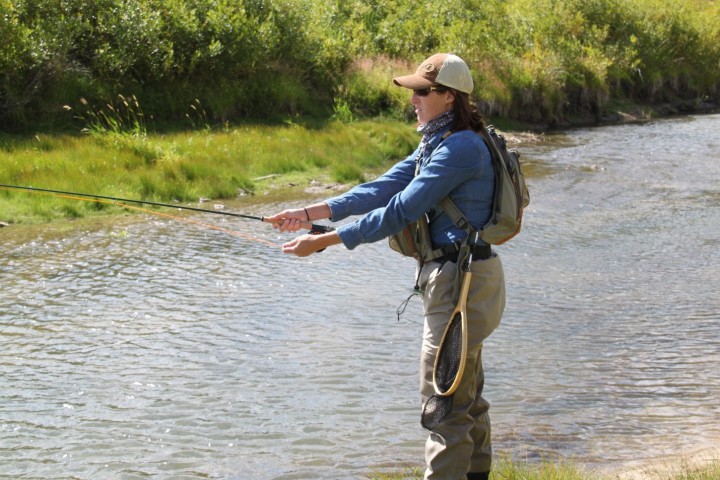 Another reason why it is important to wear sunglasses when fishing is because it protects your eyes from rogue casts. My older brother can tell you how important this is.  When he was about 7 or 8 years old (eons before I was born) my mother accidently hooked him in the eyebrow by a treble-hook while fishing down at Lake Powell, Utah.  Luckily for him, (and my mom) just a short distance away was a boat carrying a couple of dentists who heard his screams and came to his aid.
Another perk to wearing Optic Nerve sunglasses is being able to change out the lenses.  My husband Jake's glasses are the shiny black Vahstros and are just one of the many shades with interchangeable lenses offered by Optic Nerve.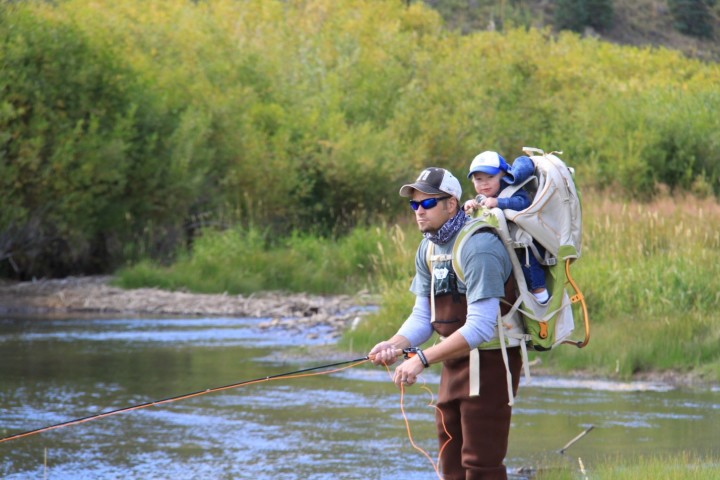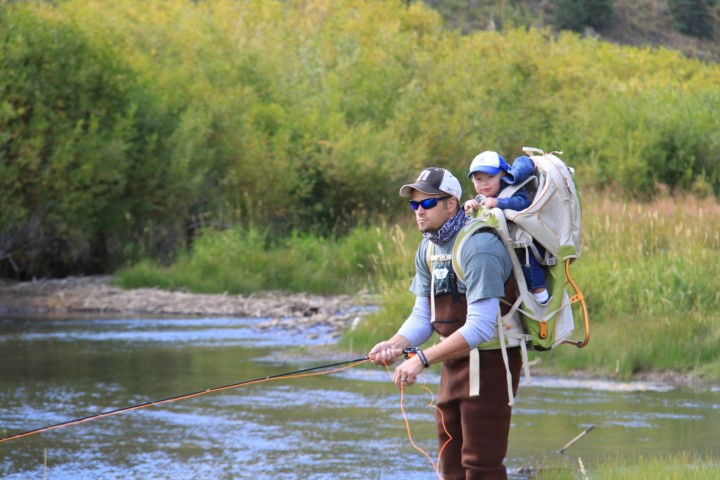 He loves the fact that they have 4 different colors of lenses that you can swap out depending on the weather.  The lens colors are polarized smoke, copper, orange and clear, and swapping them out is easy when using Optic Nerve's  SideSwipe technology.  I love these glasses as much as he does, and have "borrowed" them a few times for my morning runs.  I say "borrowed" because I usually end up having to sneak out of the house with them when he is not paying attention.  Hee hee…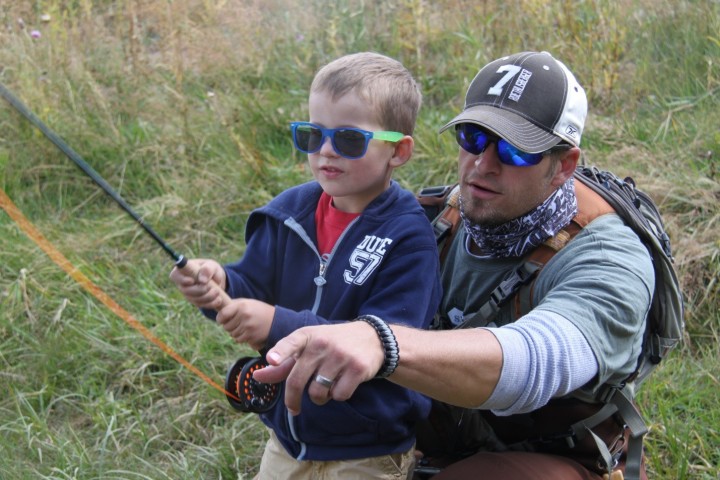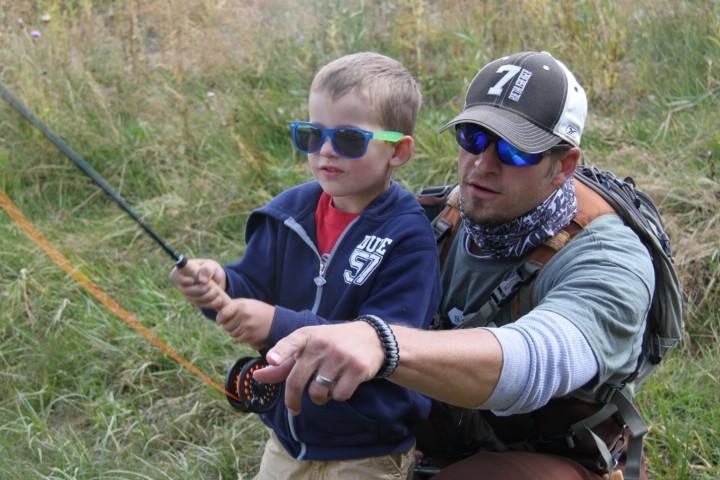 I have to admit that getting kids into wearing sunglasses and ACTUALLY KEEPING THEM ON can be SUPER tricky.  I have found that it can be done however, especially when you find a pair that fit well and that they actually LIKE.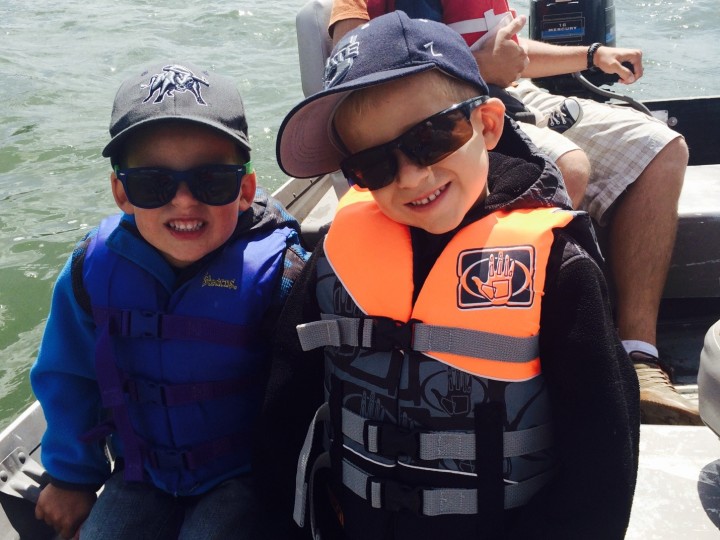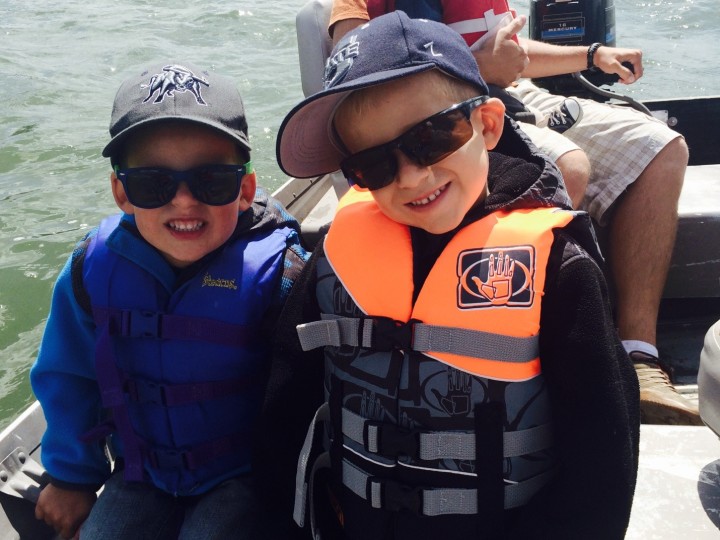 Which is why both the TAG and the Two-Wheeler are favorites for my oldest, Caden.  He tends to wear the Two Wheeler glasses when he is playing sports, because he says that they make him "fast like Spiderman" and he wears the TAG's for pretty much everything else.  He has even taken them to school for show-and-tell.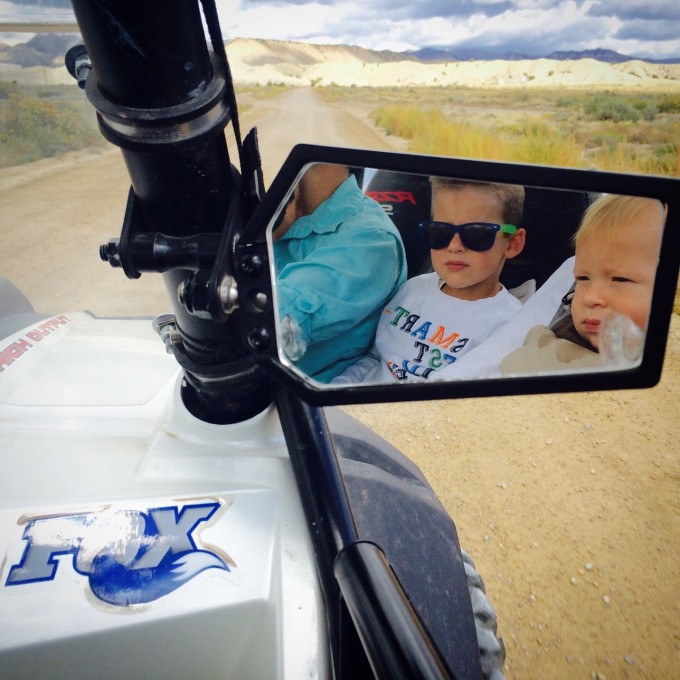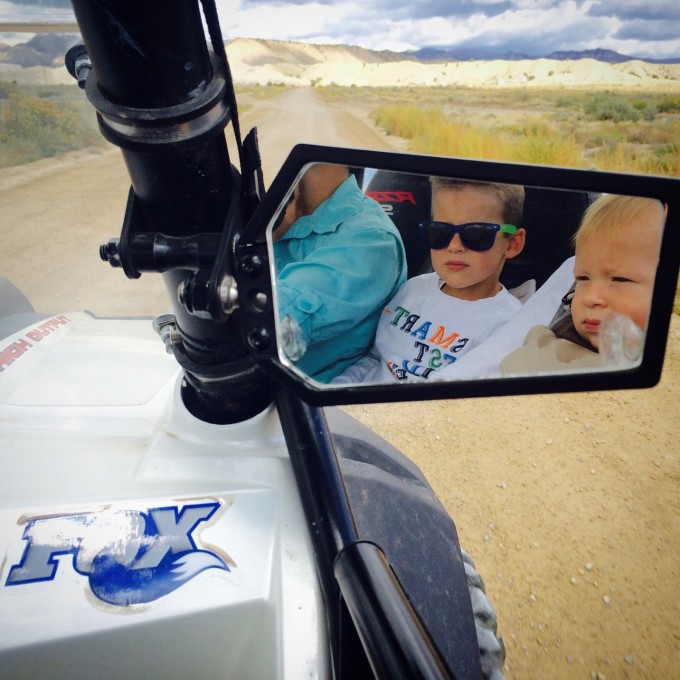 My middle Child, Colton, wears his BOOGIE sunglasses ALL THE TIME.  He loves the fact that they are his two "favoritest" colors;  green and blue.  I like the fact that all three of my kid's Optic Nerve glasses are polarized, they offer 100% protection from harmful UV rays, and are made with lead-free paint.
So whether it is fly fishing, running, or just hanging out outside, please remember that the sun's rays are very harmful to your eyes, ESPECIALLY for kids.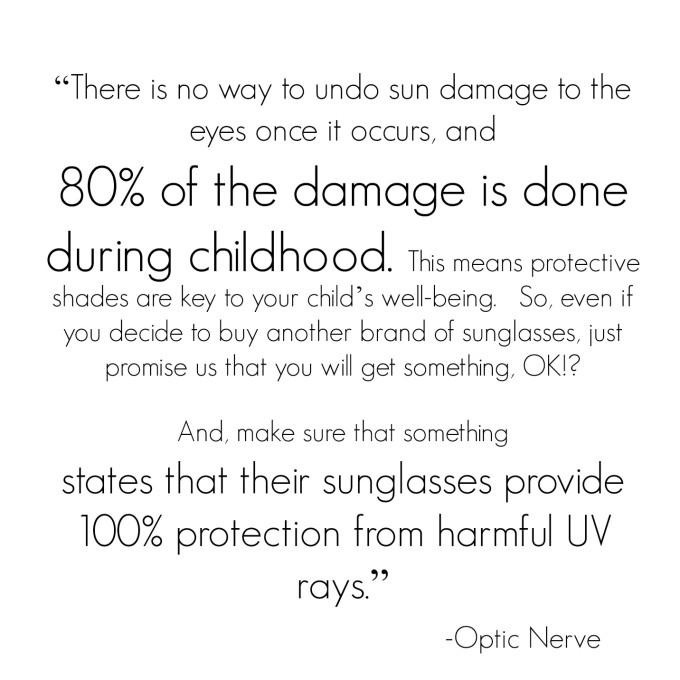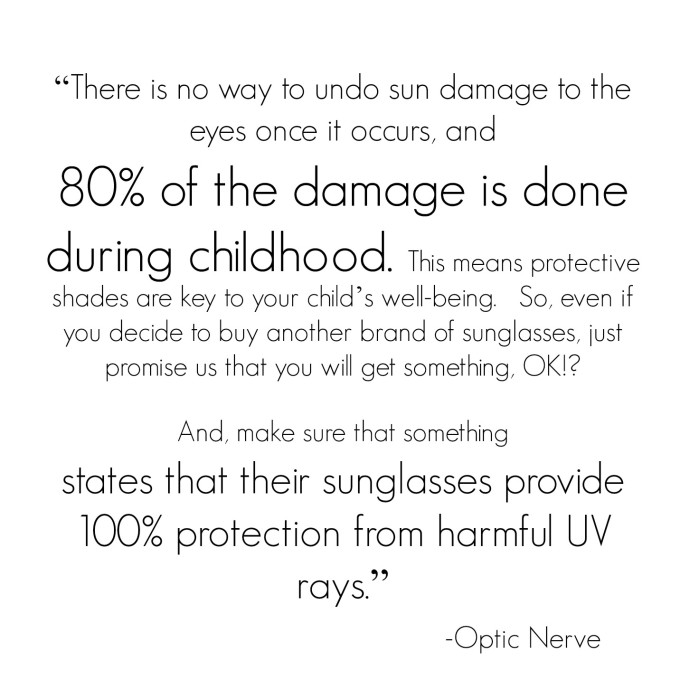 Giveaway time!
Update - Giveaway Has Ended- We used Randomizer.org to pick our winner.

And the winner is Erin Ellis! Thank you Erin for taking part. I'm sure your son or daughter will really enjoy having these Optic Nerve Polarized Sunglasses!
Up for grabs are the "Homerun" Optic Nerve Sunglasses for kids.  The Homerun is the ultimate polarized sunglass for the future athletic-star. These junior's sunglasses have polarized lenses that block 100% of harmful UV rays and are made with lead-free paint. $19 value.
To enter this giveaway simply like our facebook page and leave a comment on this post telling us you did and where you're taking your kiddos on their next outdoor adventure? For an extra entry invite friends to like the Nature For Kids Facebook Page (see "how to" below) and leave a comment here telling us you did.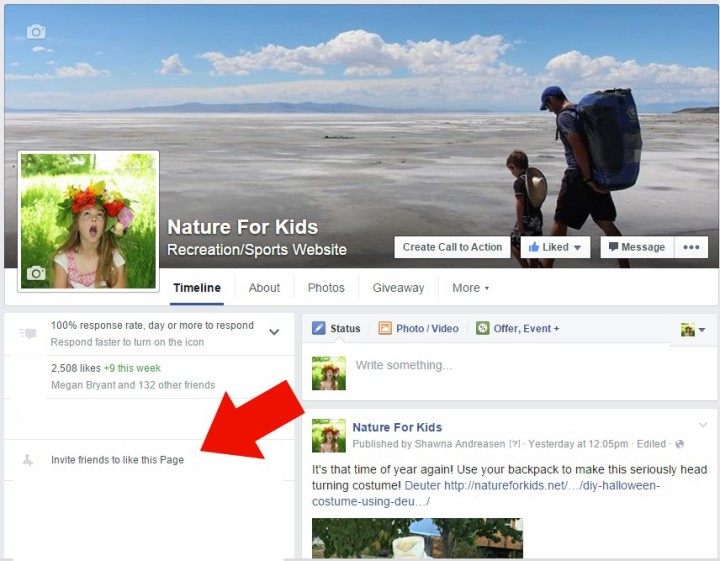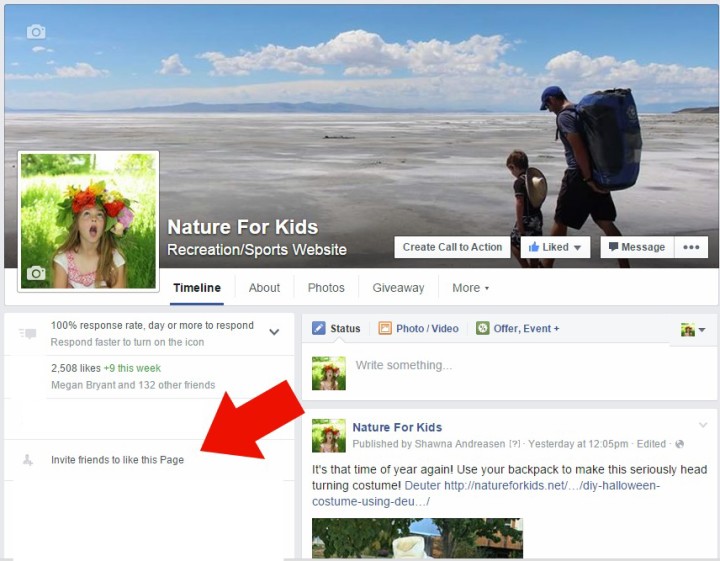 The winner will be chosen using randomizer.org. Giveaway ends October 7th at midnight MST. US residents only please. May the odds be ever in your favor!
Here's to healthy eyes, and happy fishing!
~Amanda


* Optic Nerve provided us with these sunglasses for review.

Amanda is an energetic mother of three rowdy boys, owner of a dog named Chaco, and is the wife of a wannabe fisherman named Jake. She spends her mornings running the foothills by her home (for fun) and the rest of the day chasing around her kids (also, for fun). She's had a plethora of job titles with some of her favorites being: Truck Loader, Ski Lift Supervisor, Fire Fighter, and Physical Education Teacher. But her all-time favorite occupation has been being a mom.

Latest posts by Amanda Steele (see all)