Last week Corbin told me he was caught up on all his school work. To celebrate we quickly loaded up our gear and hit the river for an afternoon of fishing. Once we got to the river Corbin set up his rod and took off down to the river before I even got my waders on. By the time I made my way down I saw Corbin doing the fly swatter dance on the bank. If there were any fish in the area his boogie down moves surely scared them away.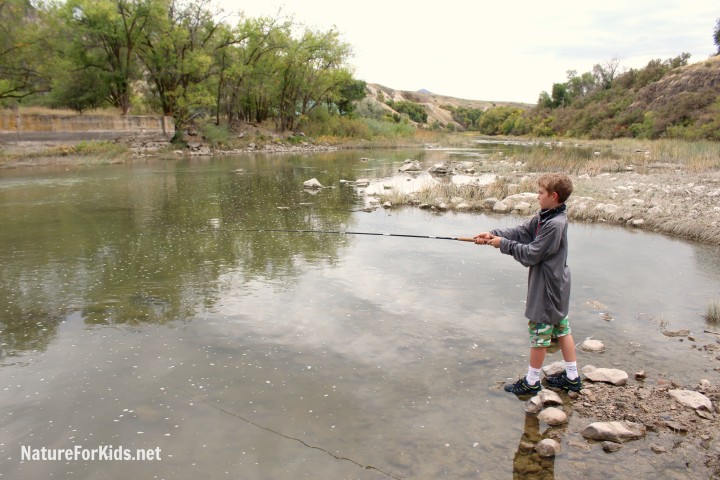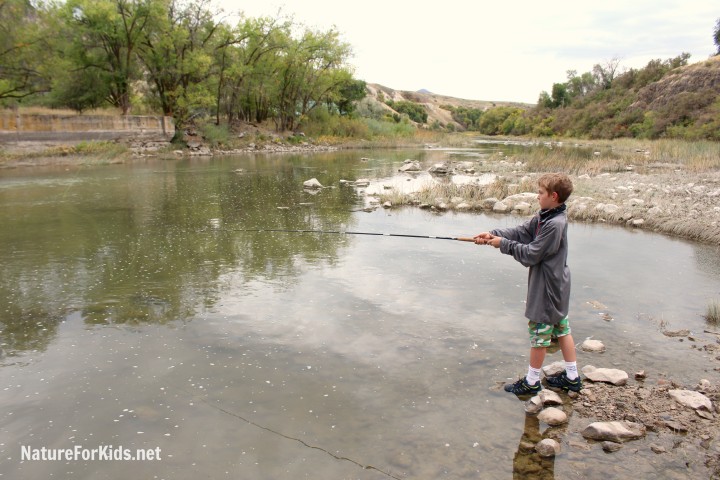 I caught myself getting frustrated and starting to get after him for not being more cautious at the river. He tried to settle down but the bugs were everywhere. I was thinking, "Come on man, you should have known what clothes to wear" and then quickly stopped because I realized that's not true. Our kids are new to the fishing scene and I never taught him what to wear when fly fishing. If we were snowboarding, yup he should have known, we talk about layering all the time. But this one was on me.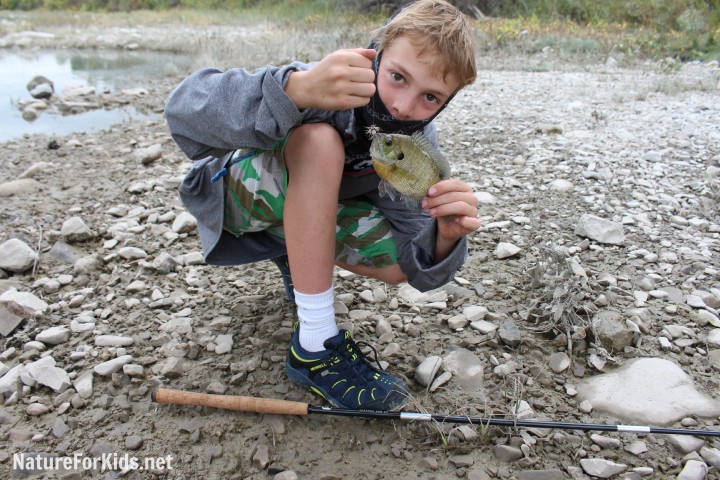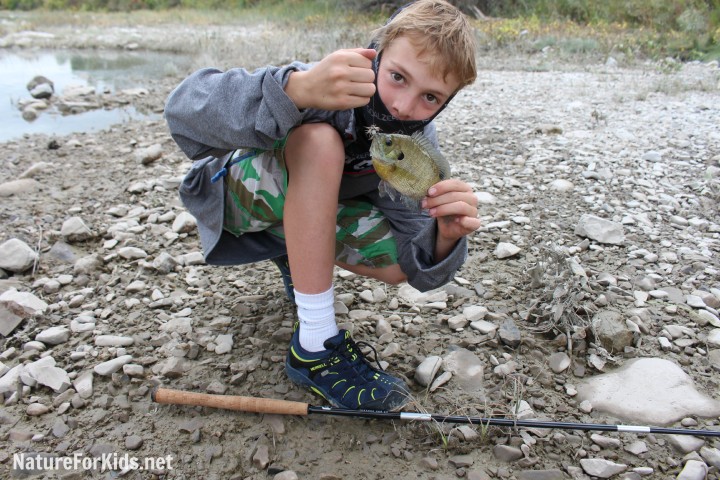 I remember once while working as a counselor I was asked by some clients to come talk to their young son at their house. He was in full tantrum mode. His parents were totally frustrated and at a total loss of what to do. I went to his room and found that he had ripped it to shambles. As I chatted with him I came to find out his parents had asked him to be more respectful. He looked at me with tears in his eyes and said "I have no idea what respectful means". It was never communicated to him before what that word actually meant. It was just assumed he knew. I made the same mistake with Corbin on our fishing trip.
So before I got angry and went all parental on him we both set down our poles walked back to the car and luckily found some makeshift gear to keep the bugs off. Corbin put on one of my long sleeve shirts, a neck gator that had been floating around in my car and pulled up his socks. One good choice he had made on his own was wearing his waterproof Merrell shoes. They provided a lot of comfort.
We had a quick chat about what would be better to wear next time and then hit the river again. We moved downstream a little and Corbin ended up catching 10+ fish while I snagged about 4 fish myself. It was a testament to me that a great day of fly fishing with kids depends not only on catching fish but also on comfort and good communication.

When we got home Corbin started watching tutorial videos on fly fishing and gathered some clothes together that he could wear fishing on our next outing. "Next time I want to be ready Dad", he said.
Here's what works…
Neutral colored and lightweight long sleeve shirt and pants
hat
waterproof shoes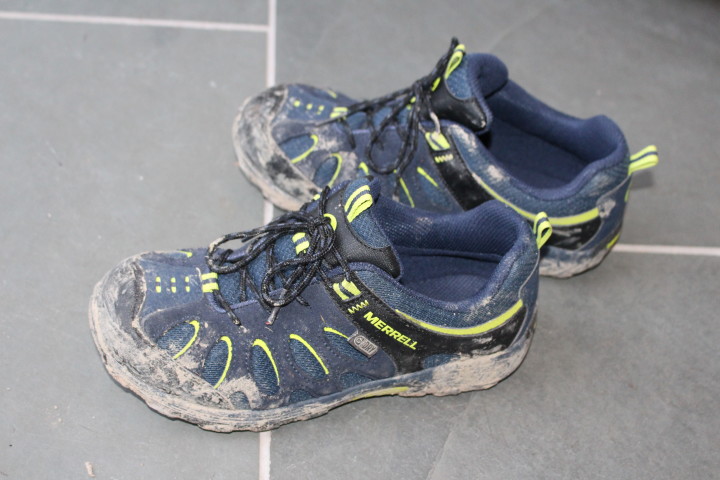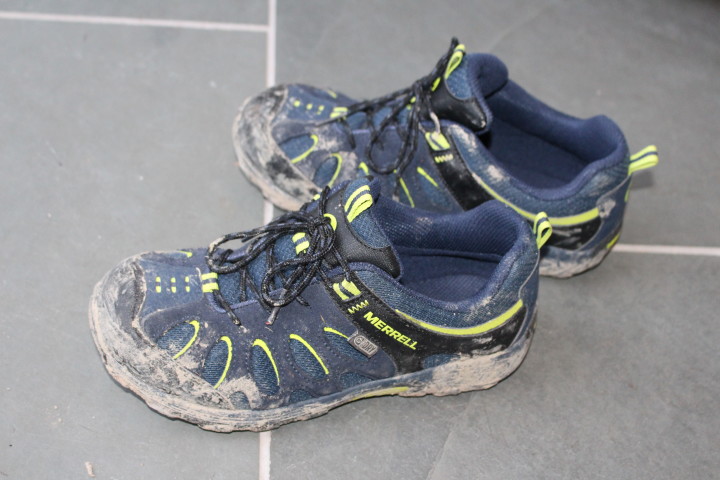 Merrell Cham Low Lace Waterproof Kids Shoes
 So the moral of the story for todays post is make sure you're communicating well with your kids and helping them reach a good level of comfort before setting out on an adventure.
*A big thank you to Webtogs for providing us with the Merrell shoes described in this post. Webtogs is an online retailer out of the US and the UK.