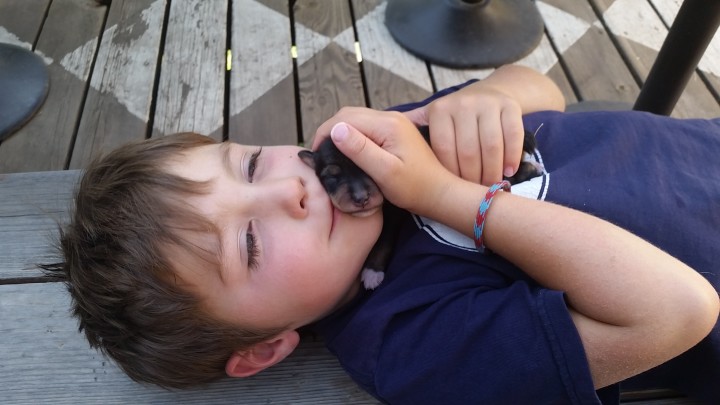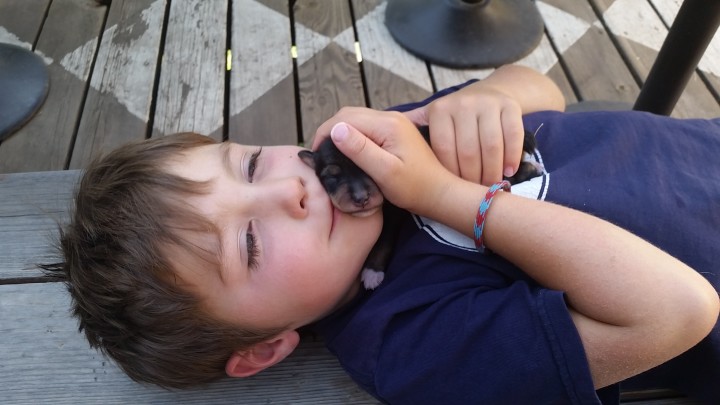 Our dog Pippa recently had 7 puppies! This was her first litter. We don't live on a farm so this experience is the closest our kids have gotten to seeing the process of life, which was one of our main motivations in letting it happen in the first place.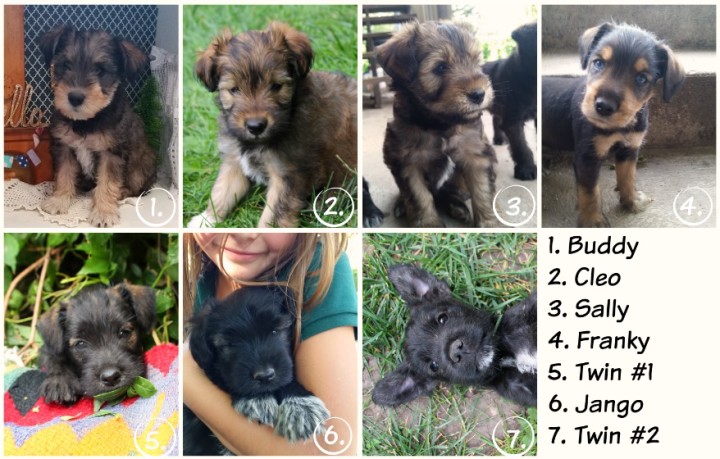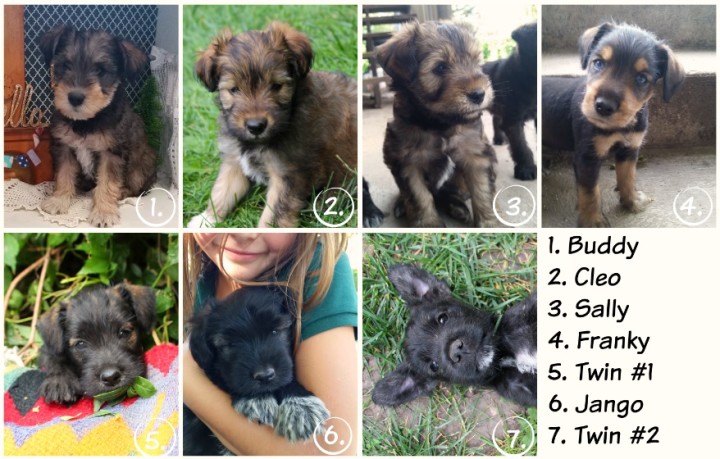 We fully intended on being present for the arrival of the pups but she gave birth 2 weeks sooner than we thought she was due. After a day out we came home to a very excited mama. She was standing at the top of the stairs so excited to share with us what she had accomplished.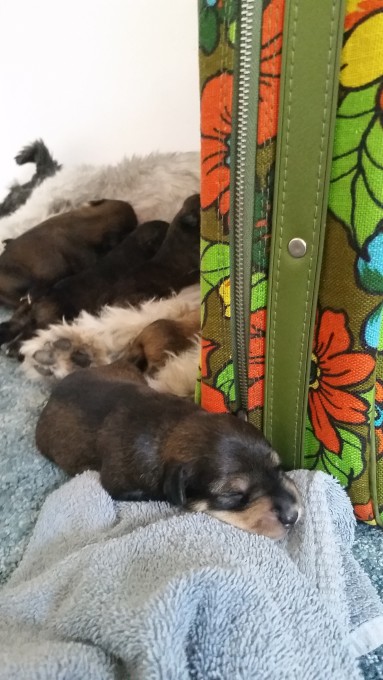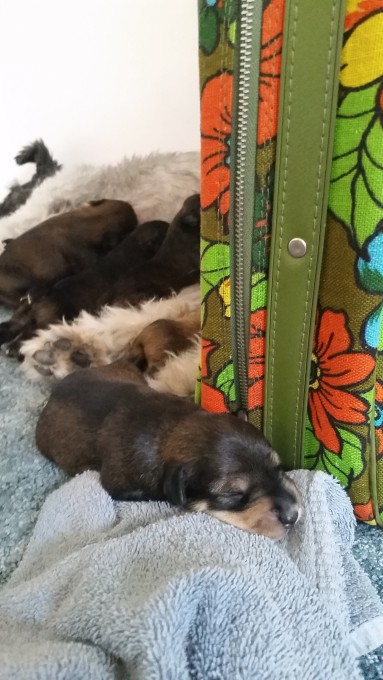 We walked in to find 7 little pups lined up like hot dogs all shiny and clean. They were napping in a little nest she built out of our clean unfolded laundry. (ick…motivation for me to never leave a job undone.) But I have to give her credit, the birth mess was already all cleaned up like she had done this all before.
It was so fun to see them grow and change from week to week. It all happened so quickly!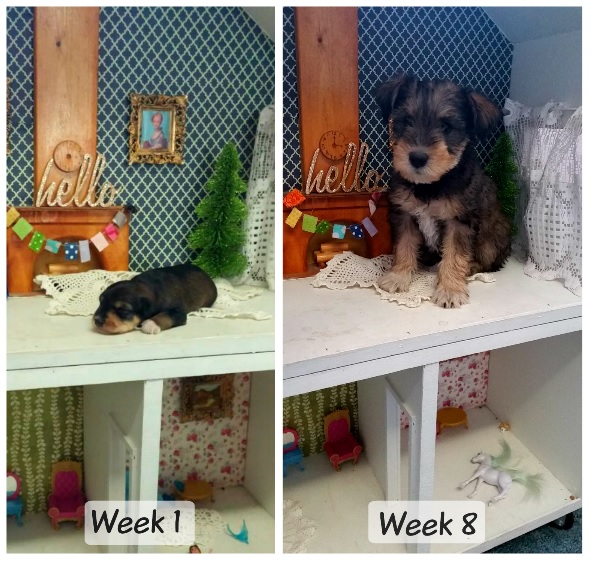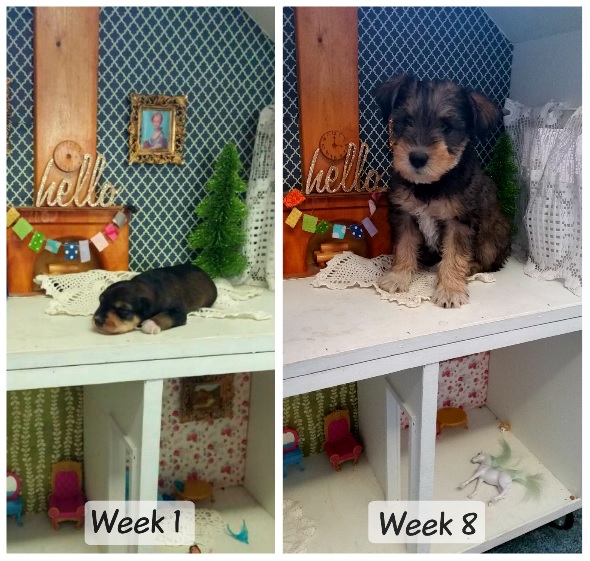 The first 4 weeks were fairly easy. We merely kept their living area clean and Pippa took care of the rest. She naturally stayed close to them and fed them regularly.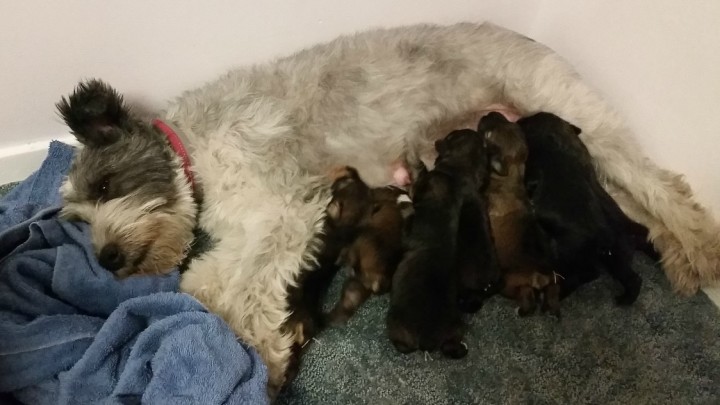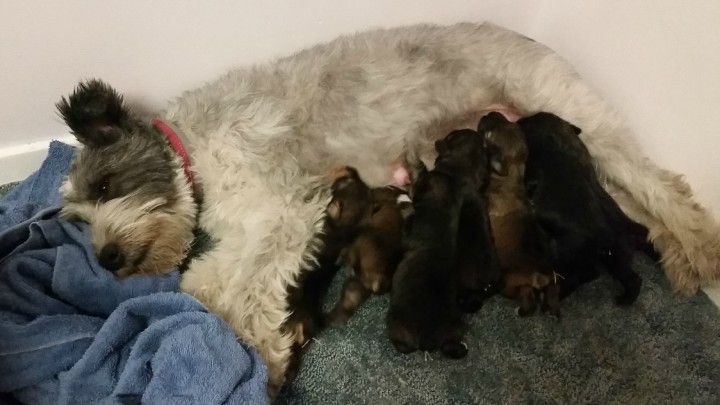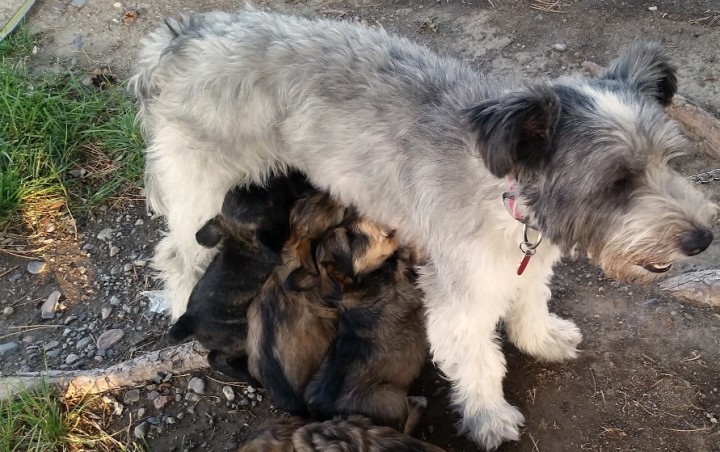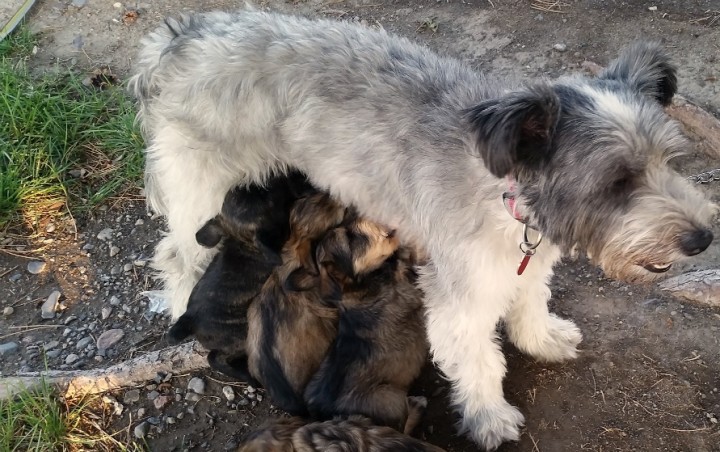 Then they grew bigger and bigger! We started giving them watered down food, moved them to a bigger area and just observed. Every. Single. Day. Seriously we spent a lot of time just watching and holding them. It was therapeutic.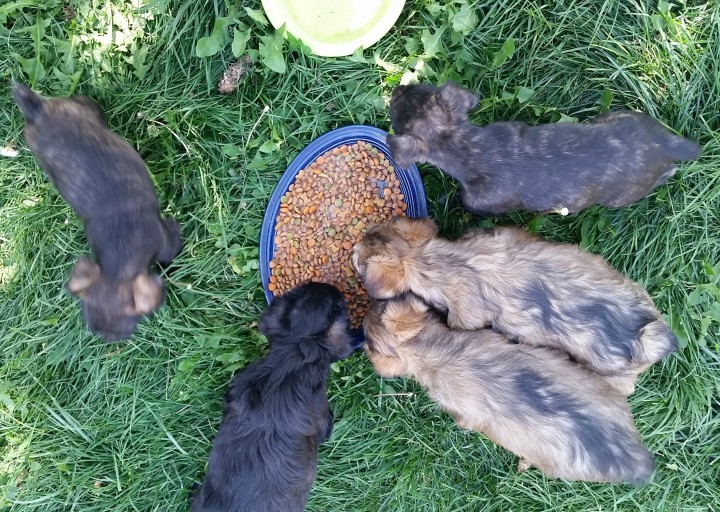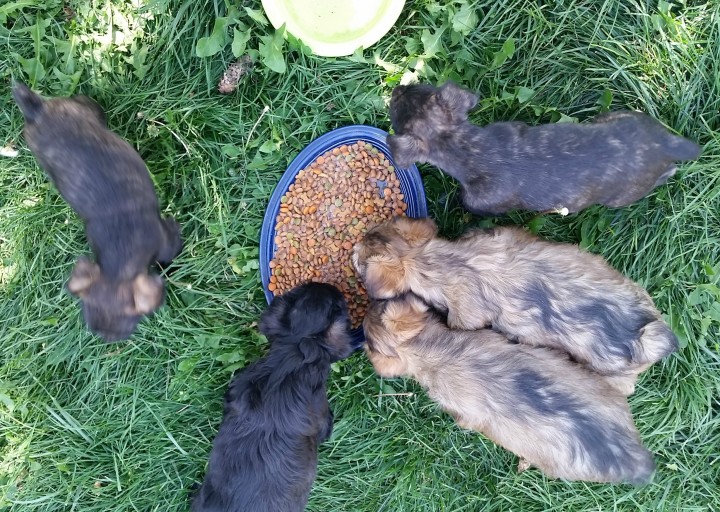 The kids hated every minute of it as you can see…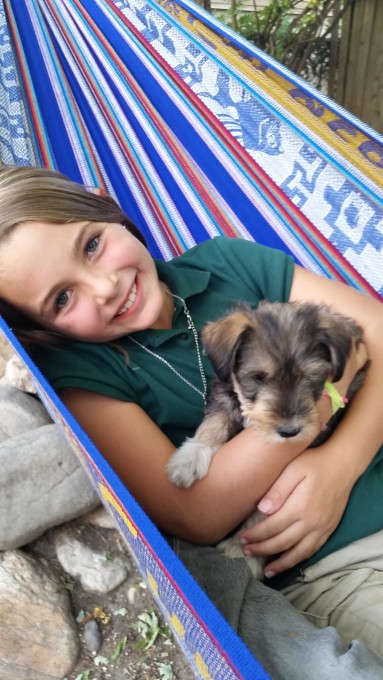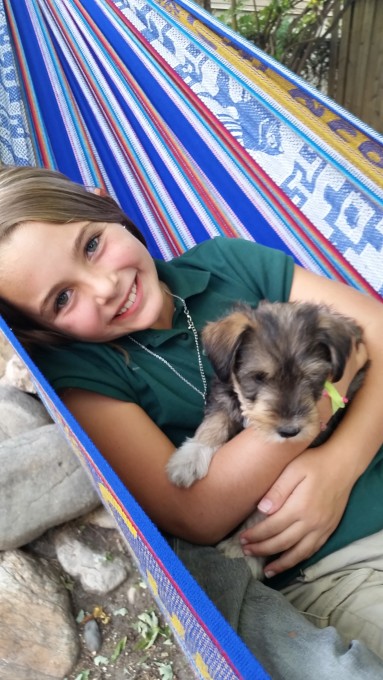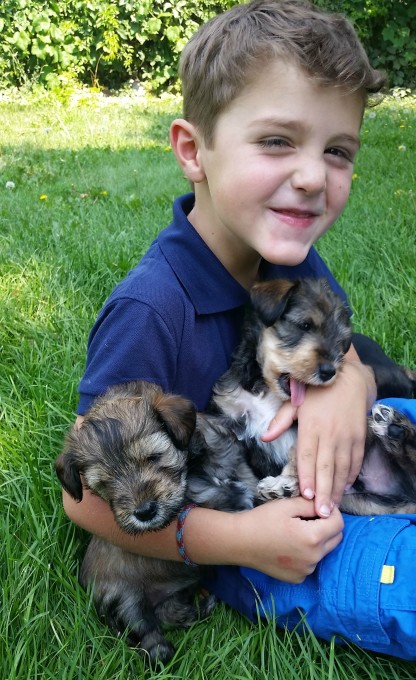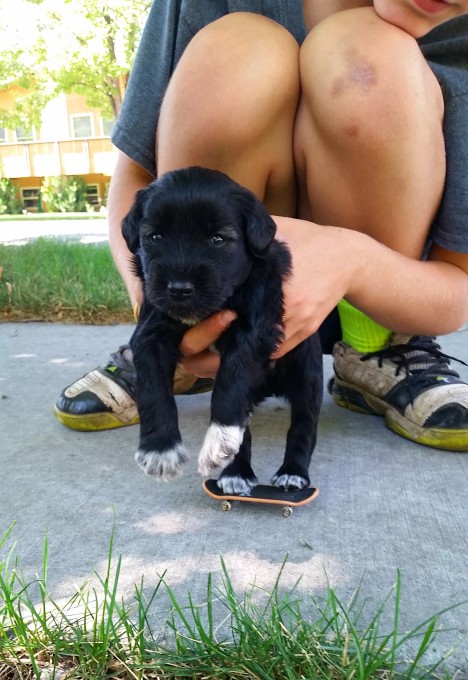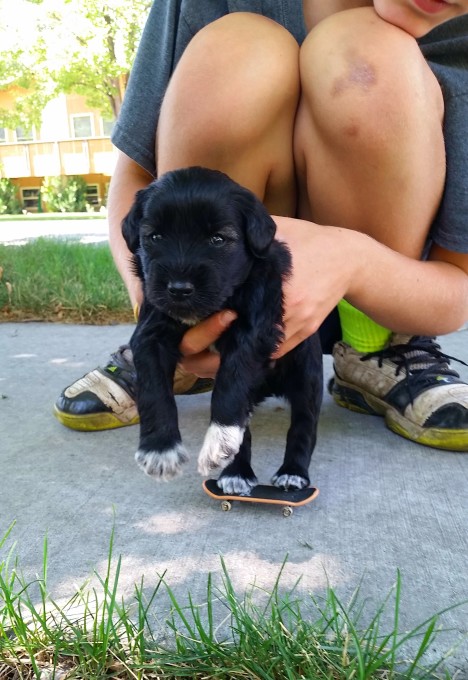 And obviously so did I.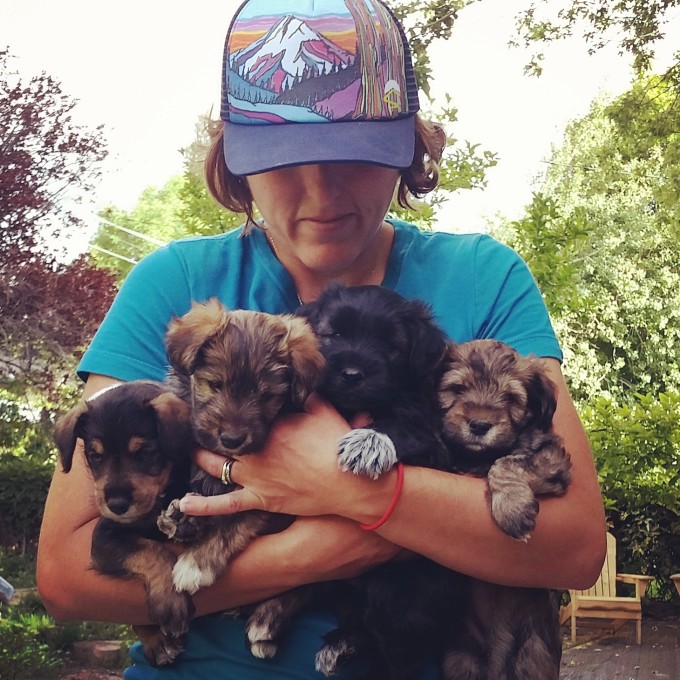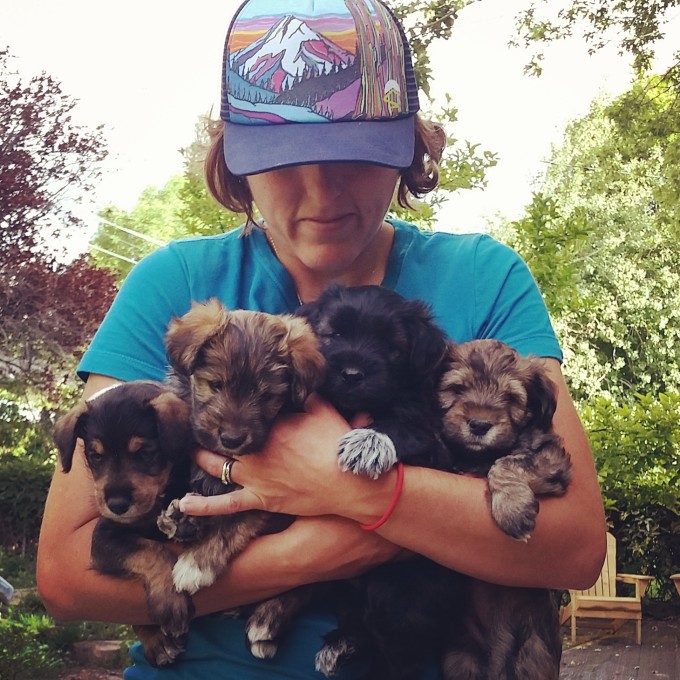 Here's a short video of these little rascals so you can get your dose of cuteness for the day…

You'll be happy to know all the pups got placed in a loving home! In fact two of them (Franky & Sally) are in our neighborhood and another (Buddy) has been adopted by Grandma! So we get to see them whenever we want!
Are you a dog owner? Tag us on Instagram @natureforkids so we can see a pic of your 4-legged friend!
Also click here  if you'd like to learn more about our dogs Pippa and Kaiser and all the fun adventures we go on together.

Shawna is passionate about getting kids outside, a pro at procrastinating laundry day and an advocate of impromptu road trips. She's been in the recreation industry for 18 years.