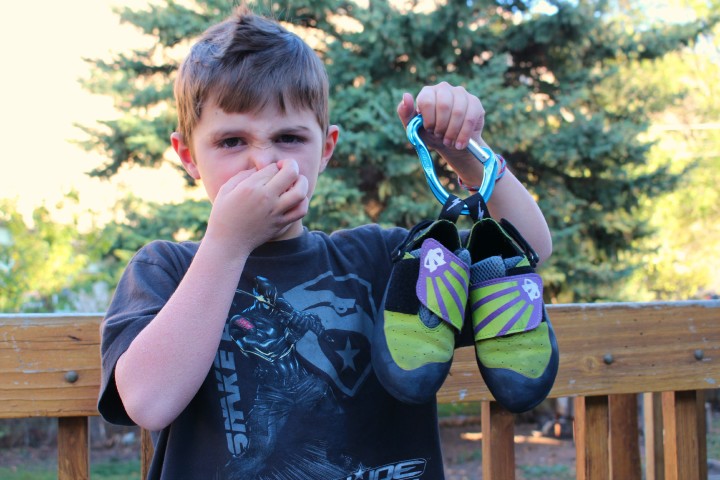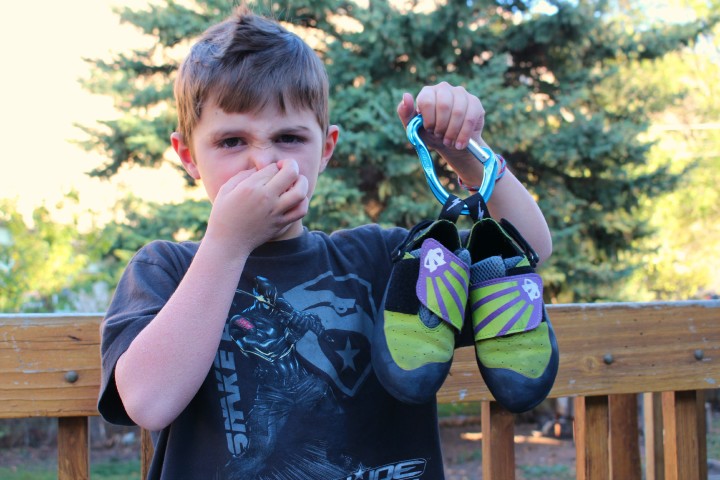 We couldn't handle the stink any longer. I had to find a solution. The stinch of our youngest son's climbing shoes completely consumed the air in our van as we drove to our local climbing gym.
When we got home I scoured the internet and learned a lot about stinky shoes, specifically rock climbing shoes…
Here's what I discovered:
Feet have more than 250,000 sweat glands capable of producing more than a pint of sweat per day.
Sweat in a warm confined space, like a tight fitting climbing shoe, is a breading ground for bacteria.
That bacteria eats an amino acid in the sweat then excretes waste which creates the strong odor. (GROSS!)
Since climbing shoes are rarely worn with socks natural remedies are best. You wouldn't want your bare feet in contact with harsh chemicals. Those chemicals could potentially harm you and the material and construction of the shoe.
Not all climbing shoes are created equal. Synthetic lined climbing shoes tend to be more stinky than leather ones.
I found several ideas on how to get rid of the stinkiness, but none of them were quite what I was looking for so in the end I created my own process for ending the madness.
We created this video tutorial - Natural Remedy For Stinky Climbing Shoes so you can get a better idea of how this cleaning process works.

video
Mix a cleaning solution of 1/4 cup hydrogen peroxide, 3 drops oregano essential oil and 3 drops orange essential oil. Hydrogen peroxide is an excellent disinfectant, oregano fights athletes foot and the orange will give it all a great aroma.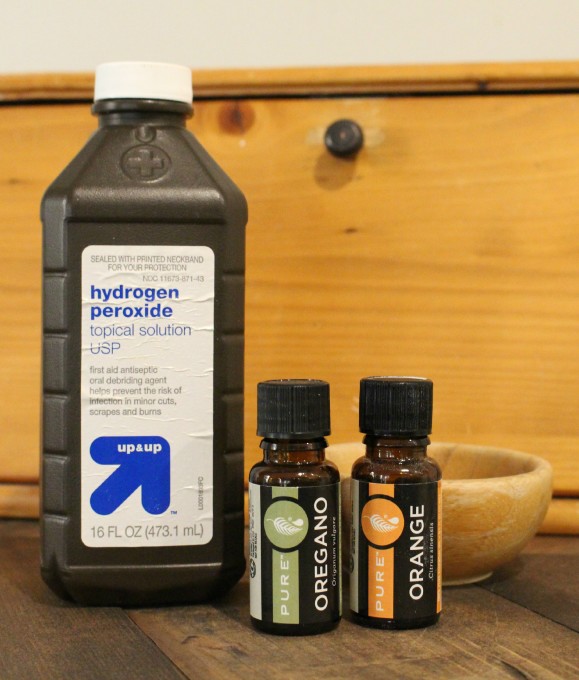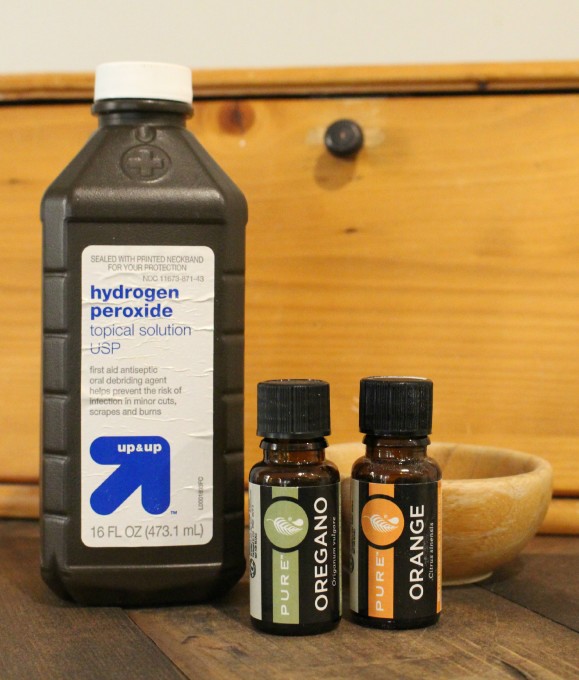 To prevent the stink from happening again make a shoe deodorizer sachet. Take 2 cups of kitty litter and mix in 1/4 cup cinnamon sticks, 2 TBSP cloves and several drops of orange essential oil. Place these ingredients in a pair of socks and tie them shut. Put the sachet in your shoes whenever they are not in use. The clay in the kitty litter will draw the moisture out of the interior of the shoes, reducing the production of bacteria. The other ingredients will make your shoes smell like CHRISTMAS!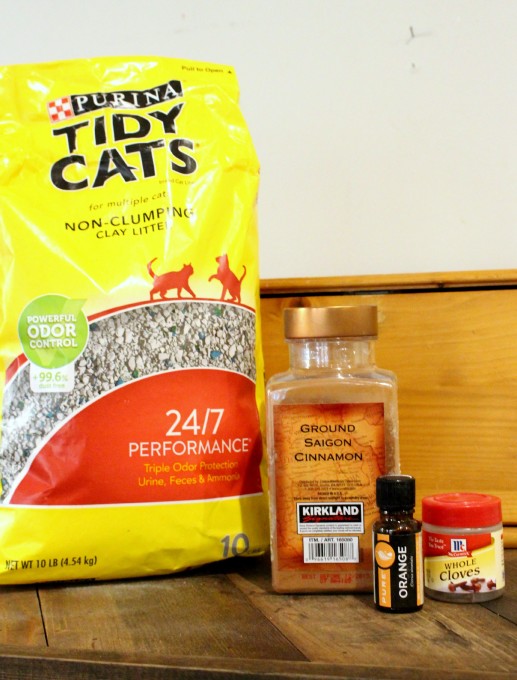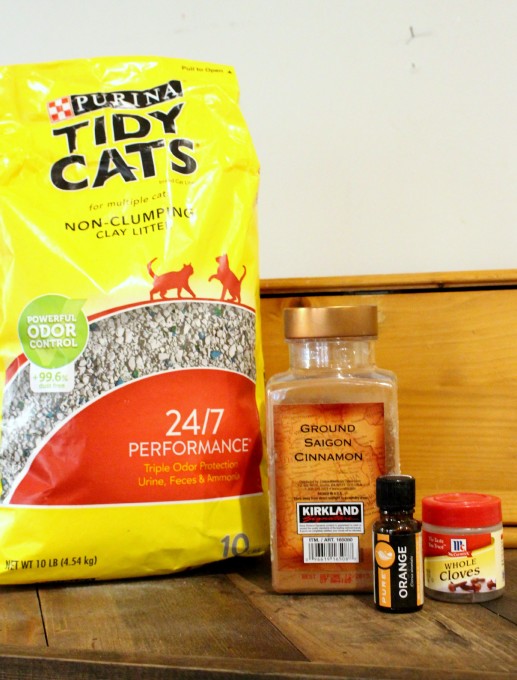 Other ideas to reduce the stink:
Store your shoes in a well ventilated area. Clip them on the outside of your bag or store them in a mesh bag.
Wear socks. This isn't a common option but if you're not hard core about your foot work this may work for you.
Best of luck to you foot odor fighters!

Shawna is passionate about getting kids outside, a pro at procrastinating laundry day and an advocate of impromptu road trips. She's been in the recreation industry for 18 years.