This post is sponsored by Altra
We have a nice nearby trail the kids and I like to run called the Riverside Nature Trail in Logan, Utah.
We also have a 1-mile-loop near our house that goes by a park. We stop off to do some pull-ups and go down the slide then we're on our way again.
I consider myself lucky that I can run with these kiddos. I've had struggles. To sum it up I played sports heavily in my teens > suffered ankle pain > ran several long distance races > suffered severe ankle pain > almost quit running and sports all together > switched to zero drop running shoes > no pain since > running & playing again.
I've been running in Altra zero drop running shoes for several months now. Specifically the Lone Peak NeoShell.  They're glorious & waterproof. The reason why I'm converted to this type of shoe is simply because, for me, they made my ankle pain go away. Here's why I think the pain stopped…
Simply put zero drop shoes let your foot do it's thing.
Firstly they don't have the thick cushioned heels and arches like you see on most athletic shoes. The platform is cushioned but in a way that places the heel and forefoot at the same distance from the ground.  "This natural balance aligns the feet, back and body posture for less impact. It also  strengthens the Achilles and lower calf muscles that have been weekend over a lifetime of running on elevated heels. "
And secondly Altra shoes have a wide toe box which allows the toes to splay and use their natural ability to stabilize and push off the ground powerfully.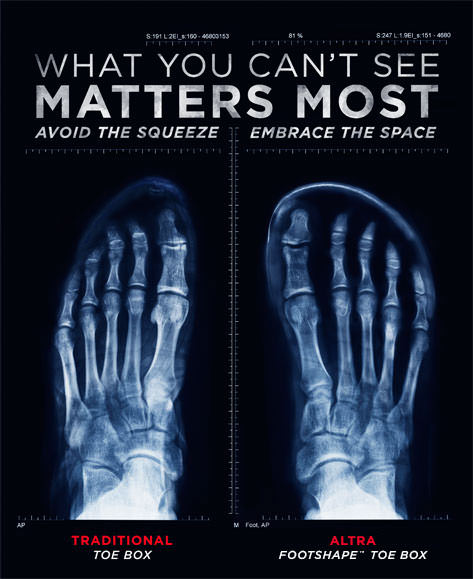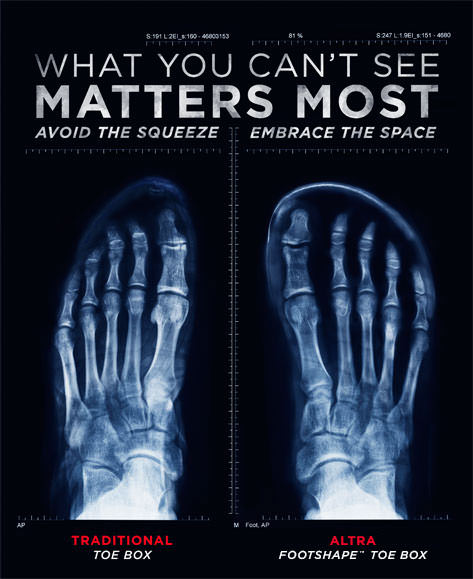 Learning about zero drop Altra shoes and experiencing the difference they made in my life made me think heavily about the development of my own children's feet. I was thrilled to find out that Altra makes kids' shoes that encourage healthy feet and running form!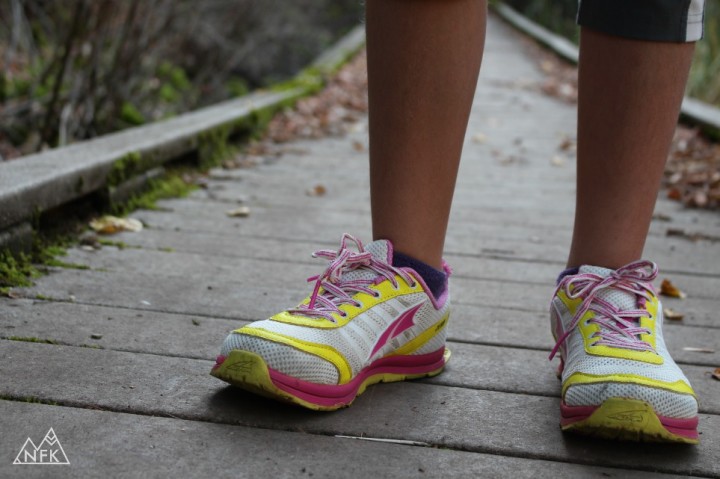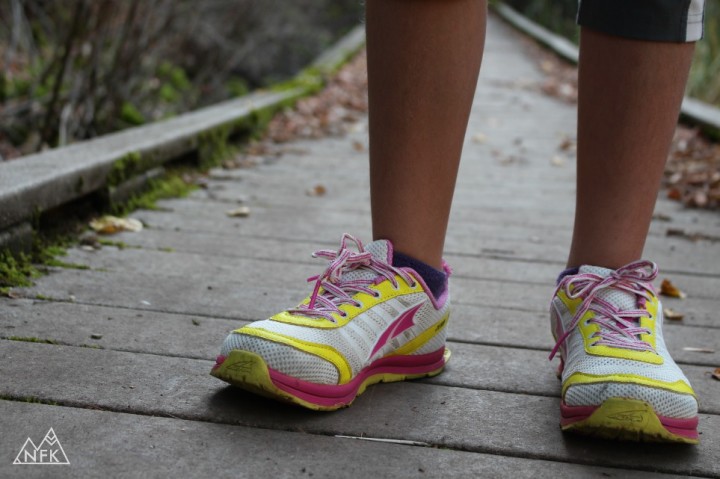 Above Ava is wearing the Altra Instinct Jr. The only complaint I have is the color. She's had hers for several months now and they're no long white 😉 Word on the street is that Altra may be coming out with more styles for kids. I guess we'll just have to wait and see!
Here's a video of our latest local run and a glimpse at our favorite trail run in the mountains…

video
Altra not only wants to sell a great product but they want everyone to become their best at running. They do A LOT of educating. And all the info is easily accessible. Want to learn more and improve your technique? Watch these with your kiddos…

Closing Thoughts
It took Ava and I both a little while to get used to the look of the wide toe box. Honestly Ava was reluctant to wear them at first because of how wide they were. But after wearing them a couple times it's how my boys put it, "like a fart in the wind".
After having these shoes for several months I can say the durability is awesome. I thought the waterproof NeoShell on my shoes would start cracking and peel back but it has kept it's "shell" in tact. The tread on both of our shoes is maintaining it's strength and hasn't separated from the shoe itself like other runners I've had in the past.
My Dad has worn the same brand and fit of jeans for 30 years. So I'm taking a lesson from him on this one… when you find something that works you stick with it & we're sticking with these! Have a fabulous day guys! Don't forget to get outside and play!
What's your go-to trail to run on? If you don't have one I challenge you to find one. It doesn't have to be long. It could be a route right out your front door. Find one that you can do with your kids. It probably won't be hard core but it'll be a routine that's valuable for your kids and you to get into.

Shawna is passionate about getting kids outside, a pro at procrastinating laundry day and an advocate of impromptu road trips. She's been in the recreation industry for 18 years.