If you look at Zion National Park's hiking guide you'll see the words STEEP & NARROW. Appropriate adjectives for the iconic Angels Landing, a 5.4 mile round trip hike that reminds me of the rollercoasters at Disney Land.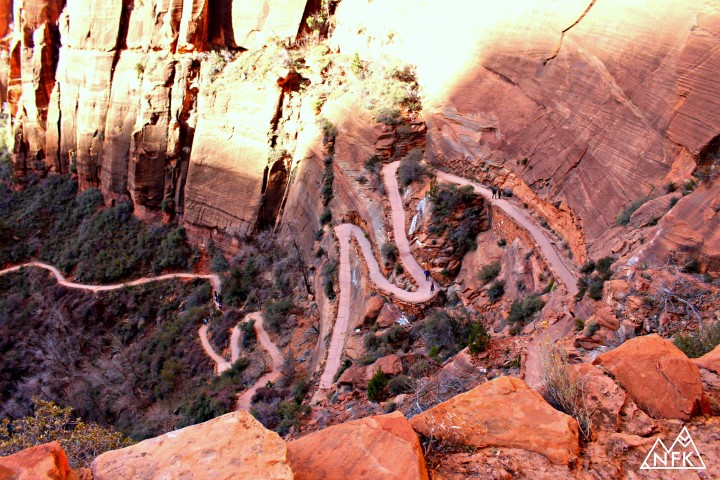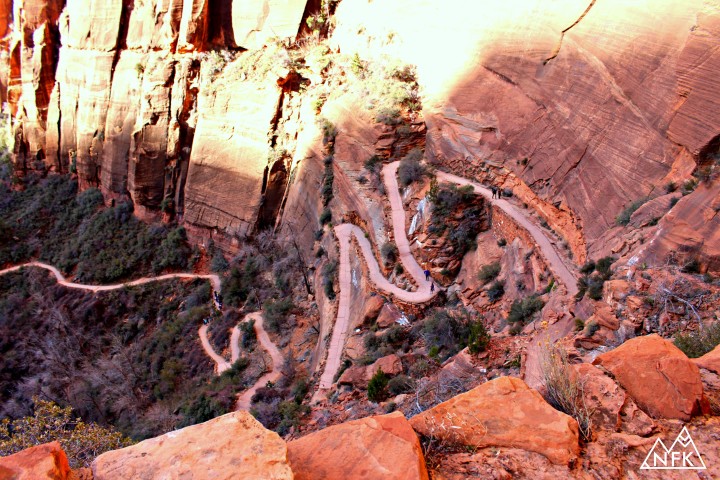 The camp host where we were staying said he heard there was ice on the top of the summit, it was February afterall, so we went into it realizing that we probably wouldn't make it to the tippy top. We shot for Scout Lookout, which is part of the same trail. It's the lookout right before you begin the actual .5 miles of Angels Landing.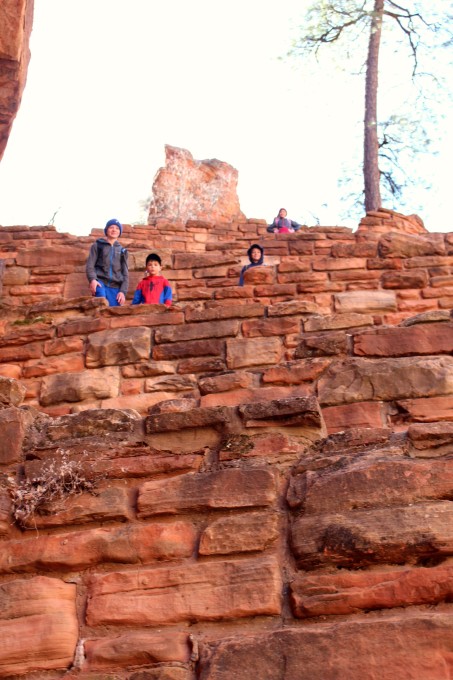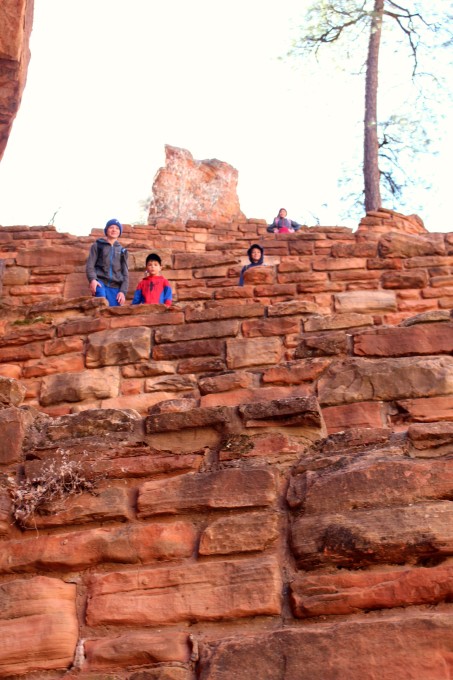 Working our way up to Scout Lookout was some of THE COOLEST hiking we've done as a family, amazing views and an interesting set of switchbacks called Walters Wiggles. Our youngest is 6 and he did the entire thing on his own. We also passed several families with little ones in child carriers. However, there are some exposed areas where we had Axel take the inside track and hold hands. And there's a lot of elevation gain so you'll have to take that into consideration.
We spent some time at the lookout talking with a ranger and getting the priviledge to observe a rare California Condor  perched on a red rock pinnacle.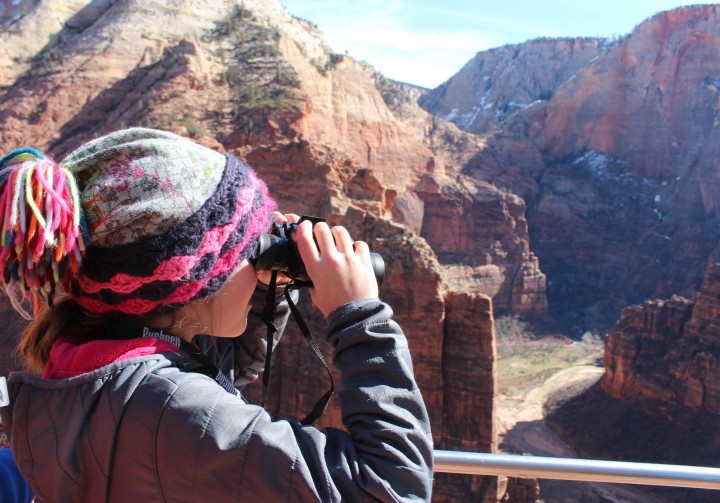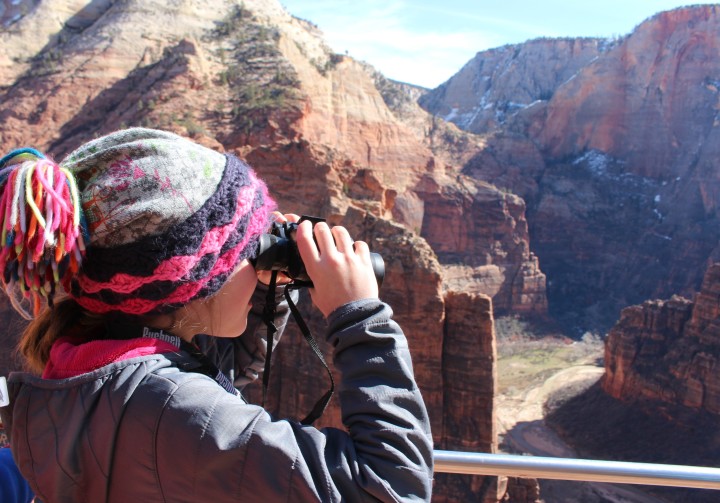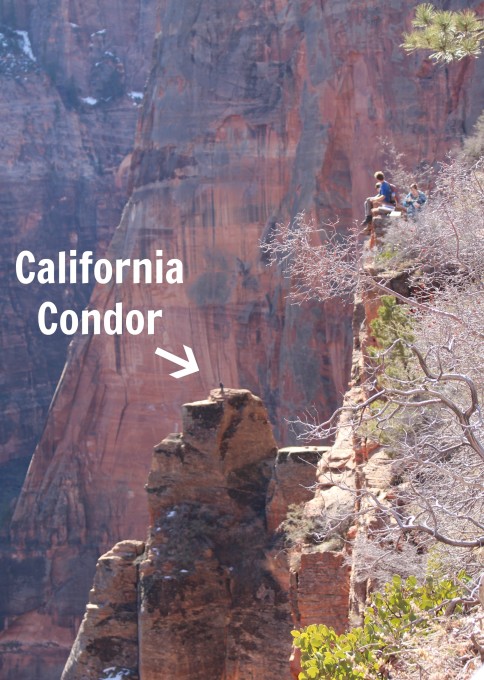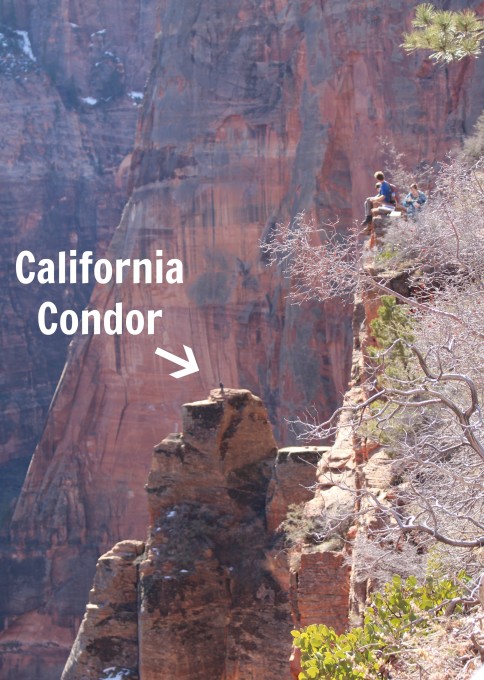 His wingspan is more than 9 feet wide making him the largest North American land bird! He eventually got bored with all the attention and circled overhead before soaring through the gap of the canyon walls. It was surreal. I thought we were in a cartoon and he would swoop down and pick one of us off to eat for dinner. Thanks to the park ranger the kids were able to get a close up look at one of the condor's feathers.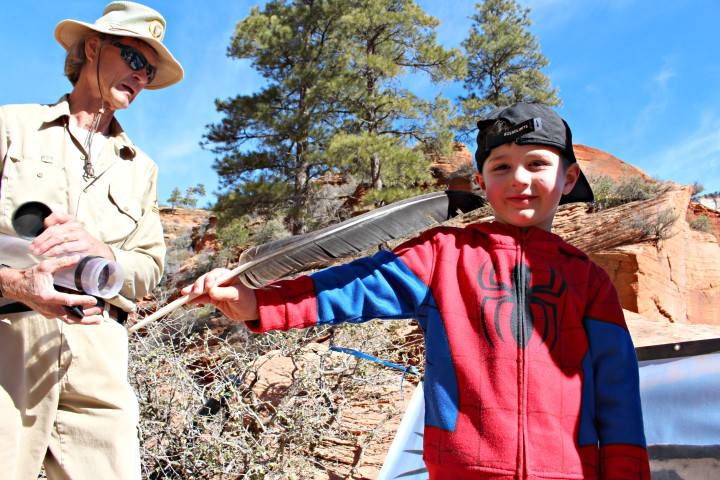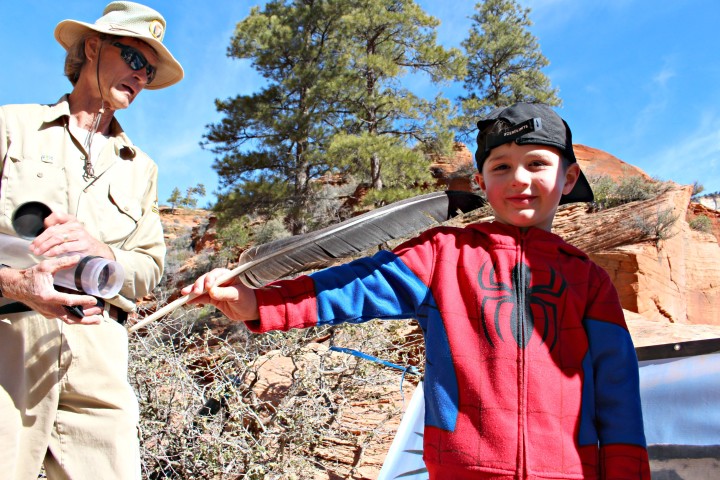 After that excitement the older boys and dad took off for Angels Landing. Fortunately a stretch of warm spring days melted it off enough for us to make it to the top.  Axel, Ava and I laid down on the rocks like lizards soaking up the rays while we waited.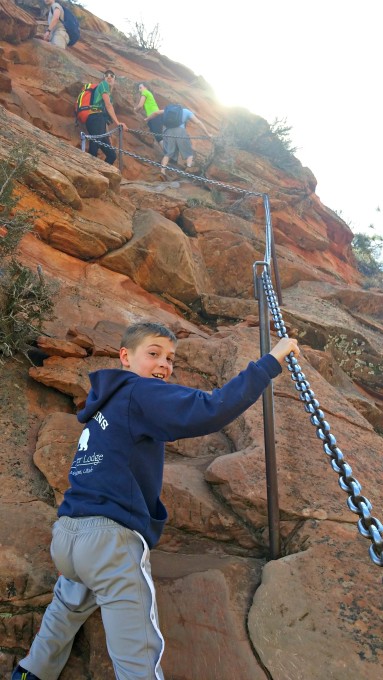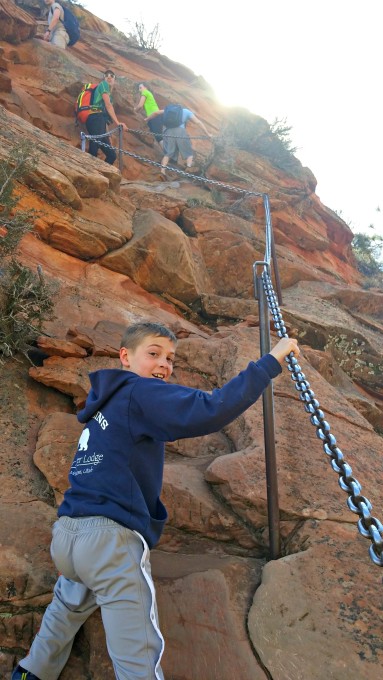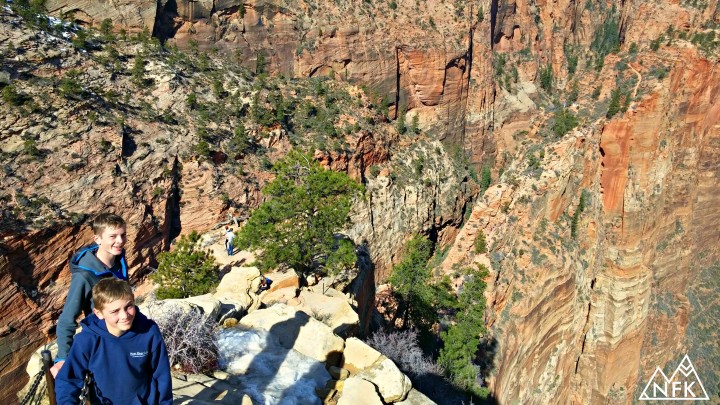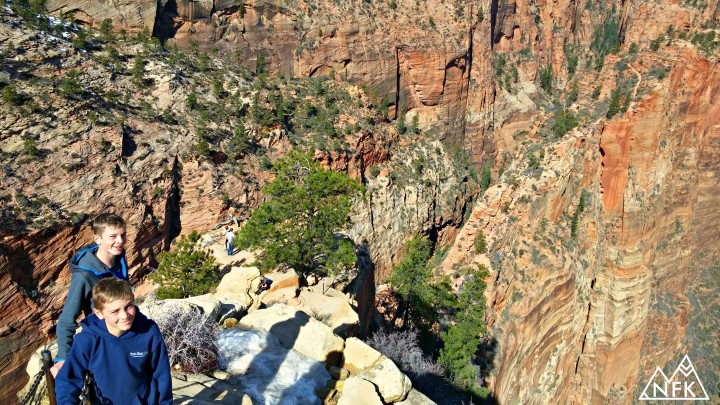 It took them a little over an hour. Once they got back and gave us the deets Ava was pulling me along for our turn. Axel was a champ and once again waited patiently for us to return. He got to do the first section with Damon while they waited for us.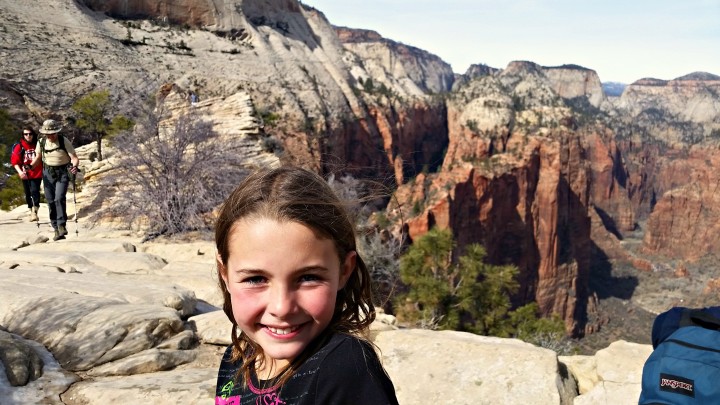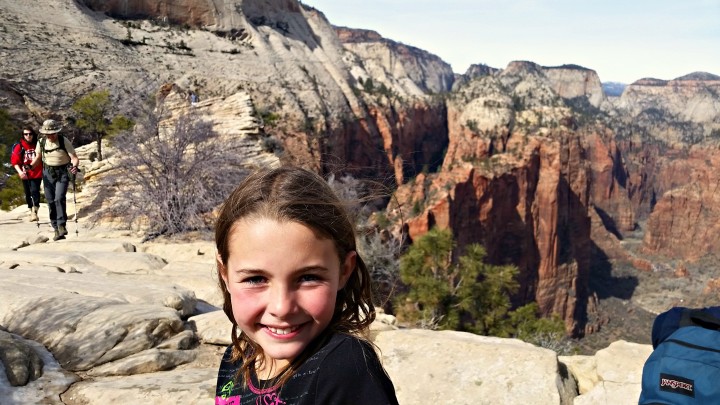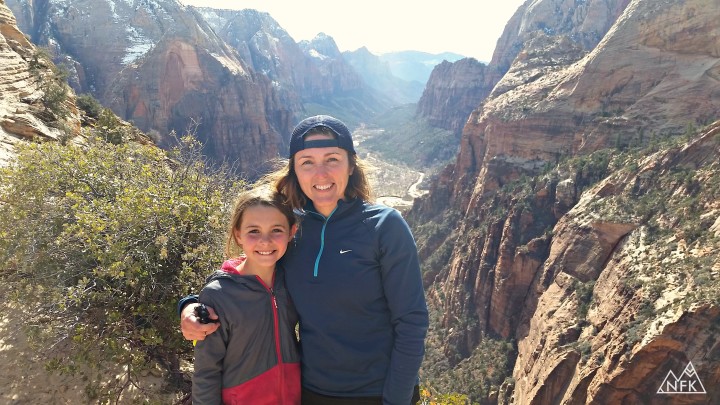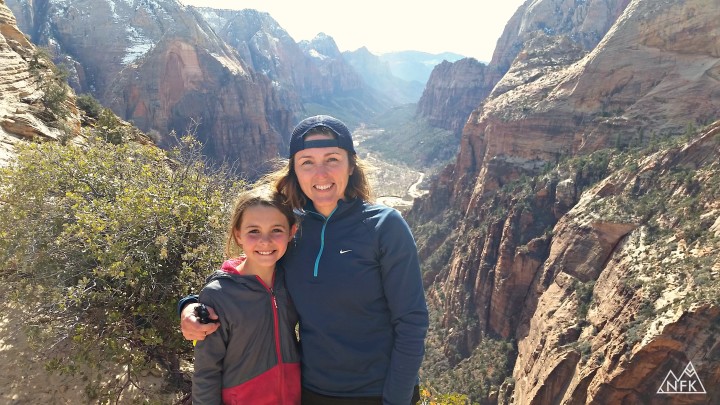 I'm grateful for this opportunity I got to share with my daughter. It was hard to ignore the deep appreciation I felt for everything around us while on that last section. It was grand. It was wild. It simply forced us to live in the moment. And it demanded respect from everyone. I think we were all humbled.
It also has provided a great opportunity to do a little experiential learning with the kids. We've reflected back on this experience and can relate it to a number of topics that we're all dealing with here on the home front. The simple lesson that holding fast and staying true to your values helps you avoid danger. (Insert drug and alcohol talk here)  Oh and how about the lesson that small and simple steps in life are necessary, even though at the time they seem menial. They'll eventually get you to your final destination which usually has some great views. (Insert homework or practicing an instrument talk here) Alma 37:6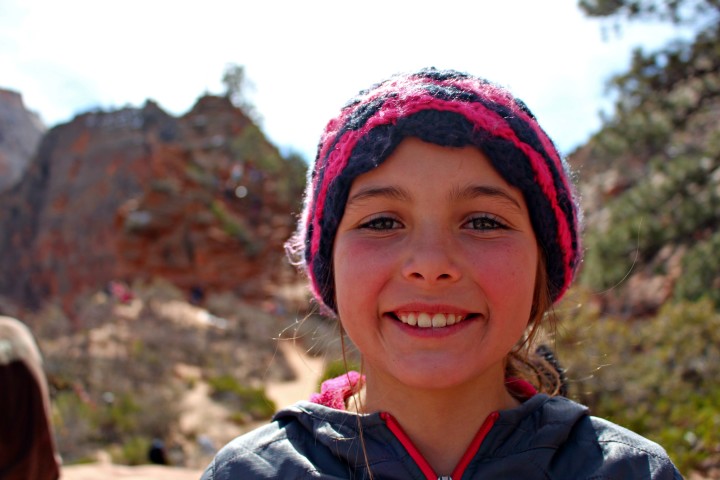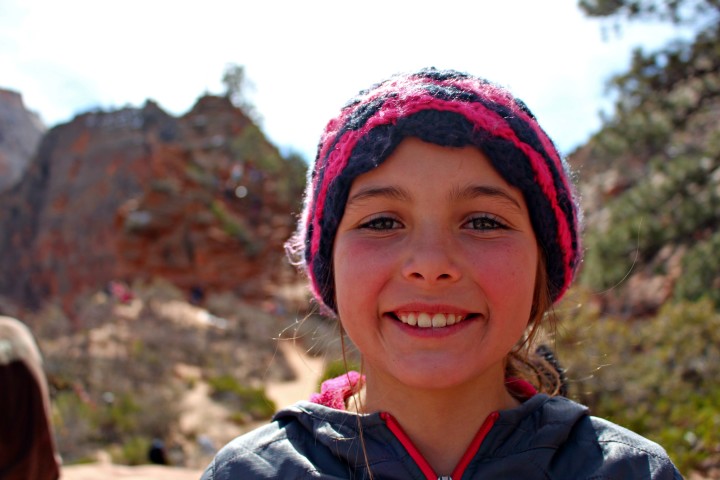 I'm sure it will come in handy for many more talks down the road as well. But I know one thing, this experience enriched these little humans' lives. I love them so much.
For a closer look at our adventure watch below…

video
To plan your own hike to Scout Lookout & Angels Landing check out #9 on this Zion hiking guide.
And here's a closer look at the other hikes we did while in Zion National Park.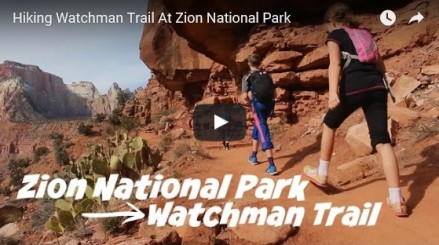 Upper and Lower Emerald Pools - Coming soon!

Shawna is passionate about getting kids outside, a pro at procrastinating laundry day and an advocate of impromptu road trips. She's been in the recreation industry for 18 years.