This post is sponsored by HI-TEC
Here's the main thing you need to know about this hike…Family Friendly! It's difficult to find a hike that meets the needs of all family members. So we were excited to find out that the Lower and Upper Emerald Pool Trails in Zion National Park hit a lot of bullet points… short distance, manageable terrain, waterfalls, pools and outstanding views!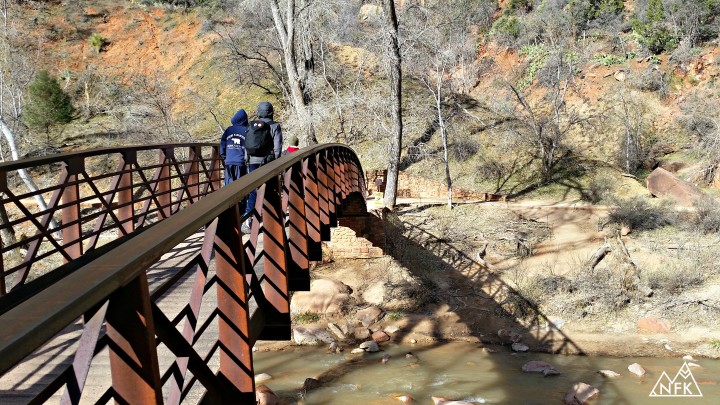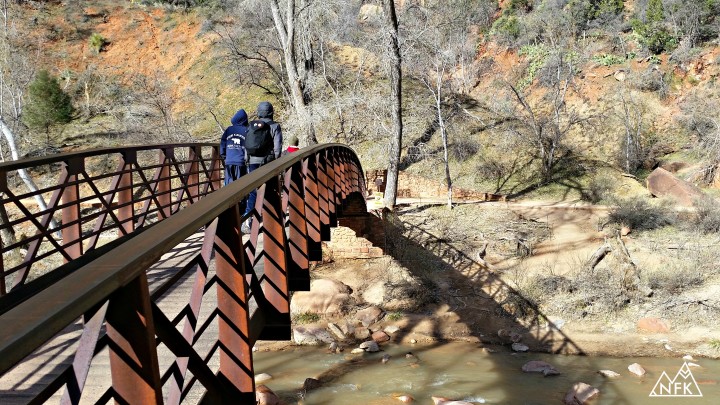 The Lower Emerald Pool Trail is 1.2 miles round trip and is paved. (#5 on this Zion park hiking guide)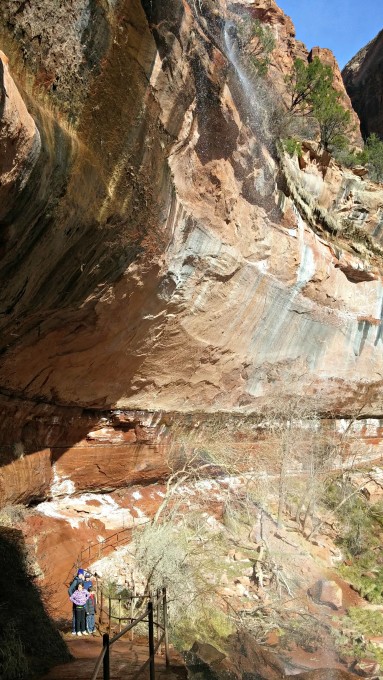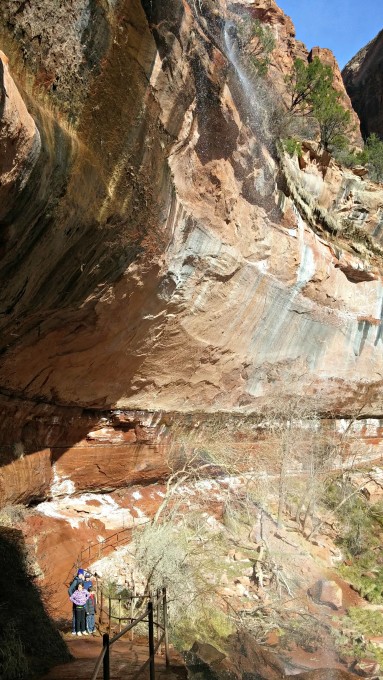 The trail leads directly under the waterfall! Not quite like Last of the Mohicans but still pretty rad!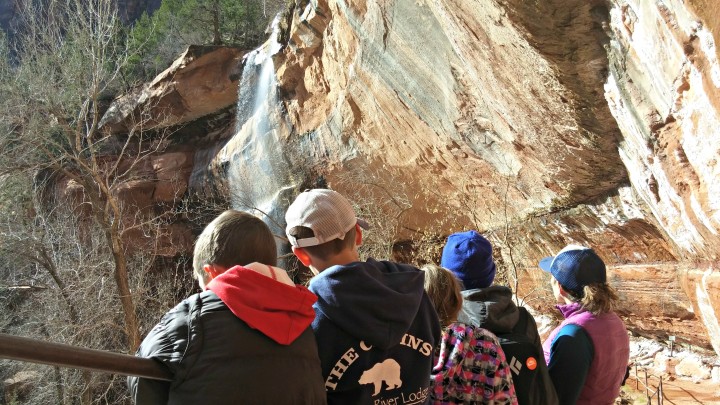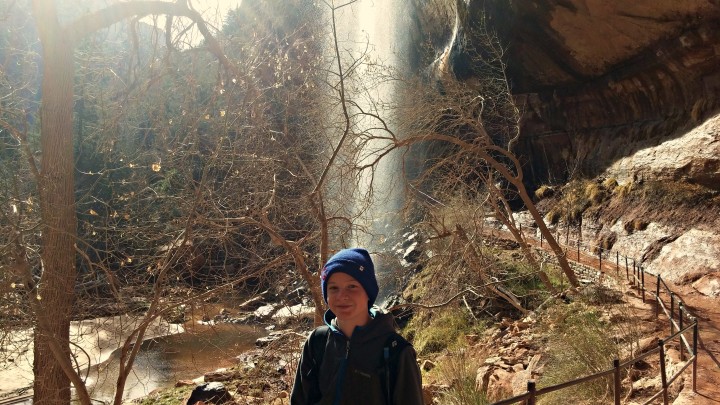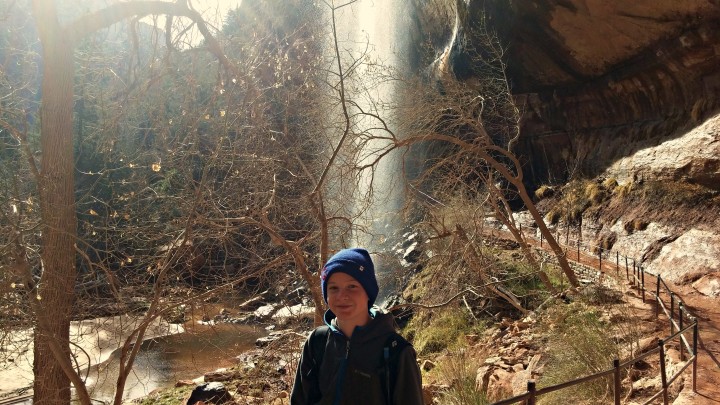 The lower trail connects into the Upper Emerald Pool trail. (#6 on this Zion park hiking guide) This second section has a lot of steps carved out of the red rock providing an nice and easy way to gain elevation. It's an additional 1 mile round-trip.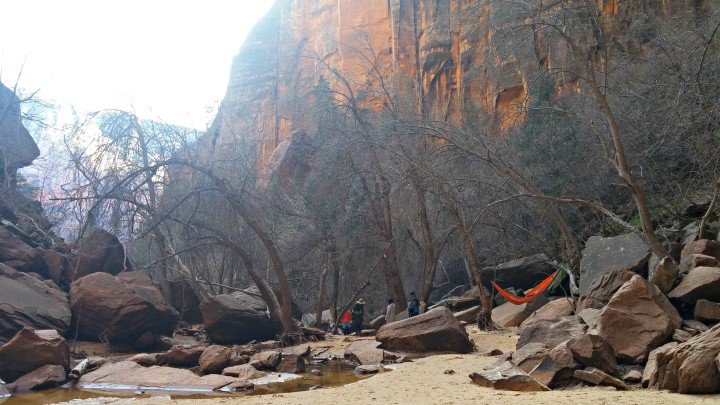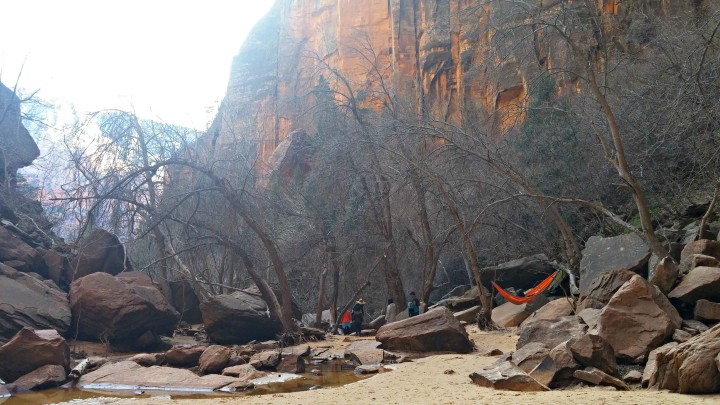 It tops out by some neck wrenching canyon walls and another waterfall.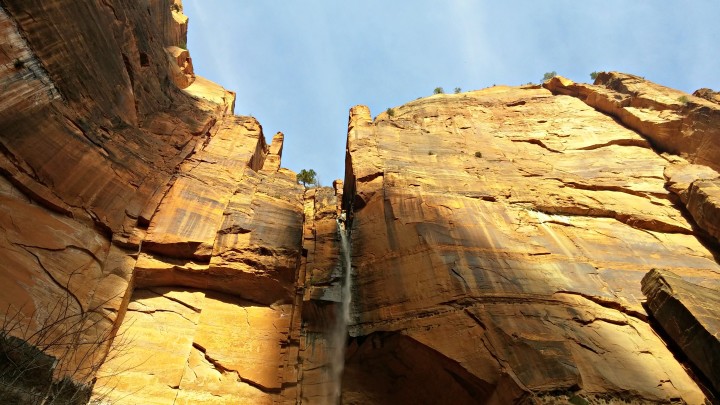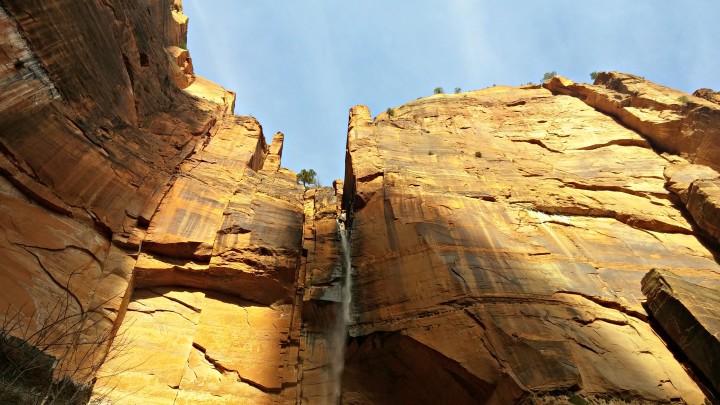 We spent a lot of time just playing near the pools, scrambling over the boulders and chilling in the hammock.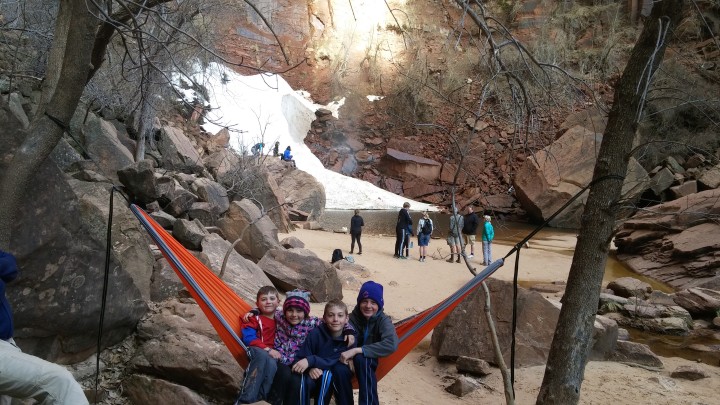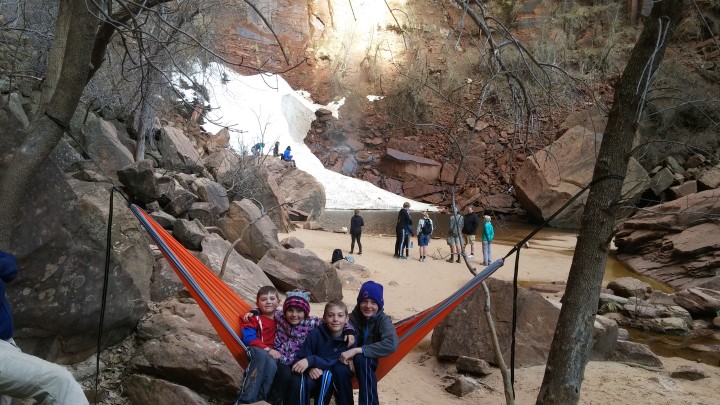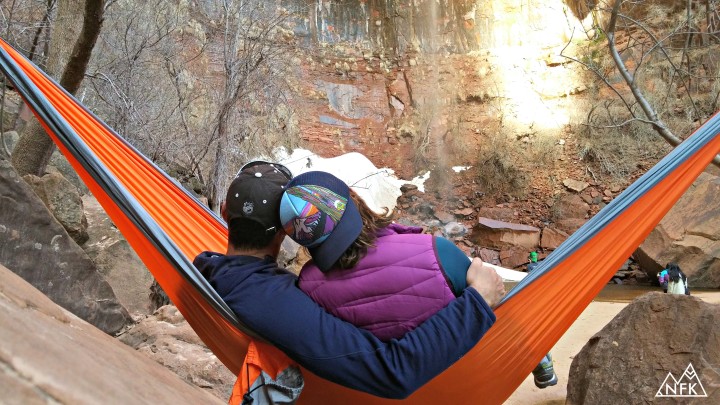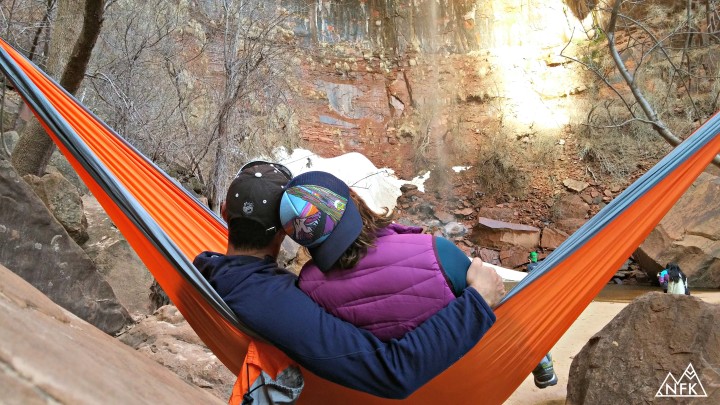 It took us about 2 hours to complete both trails. This hike is a popular one in the park and is usually pretty busy. Try going in the off season like us or get there early. In the hot summer months I'm sure it provides some good shade and is even more fun to get wet under the waterfall and play in the pools.
Get a closer look at this hike in the video below and keep an eye out for Damon's GO TO hikers, the new Hi-Tec V-Lite Flash Force Lo i.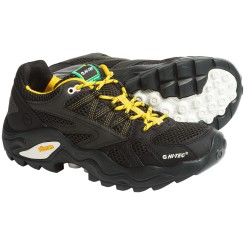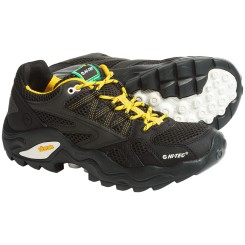 This shoe was made to support the natural roll of the foot assisting with energy optimization, comfort, durability and reducing overall fatigue. The materials of the shoe consist of a Vibram® rubber outsole, which delivers killer grip for all types of trails. The outer shell of the shoe repels dirt and water and Damon's have been looking new for months. Sierra Trading Post is having a killer sale on them now.

video
If you're visiting the park this one is NOT to be missed!
And to help you plan your trip better here's links to the other hikes we went on while in the park…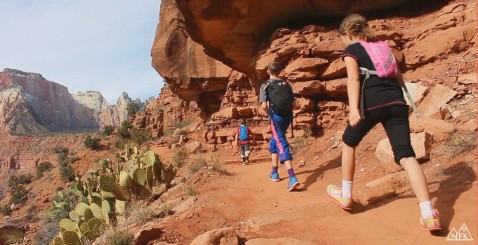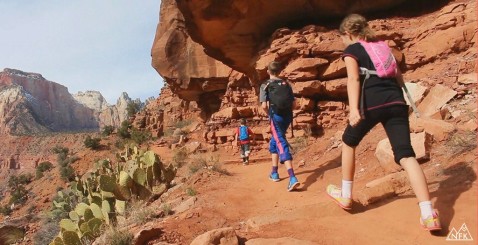 Scout Lookout & Angels Landing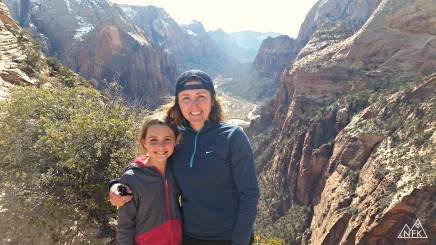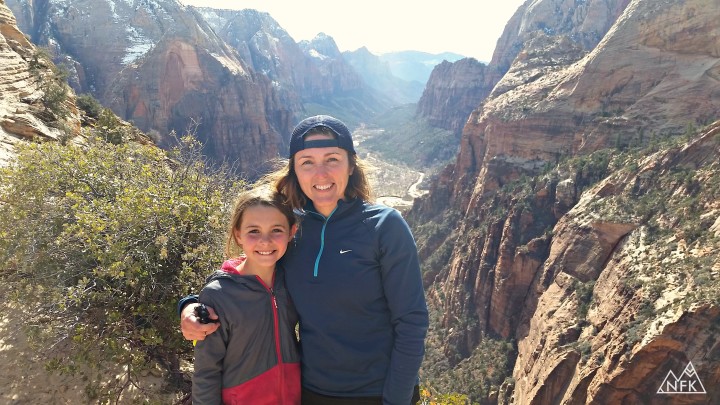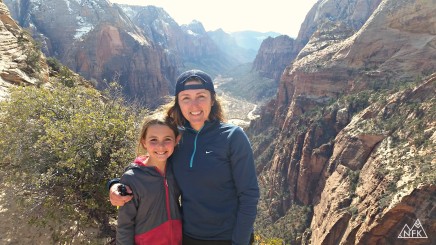 Have fun exploring!

Shawna is passionate about getting kids outside, a pro at procrastinating laundry day and an advocate of impromptu road trips. She's been in the recreation industry for 18 years.