I finally had enough of seeing our 6 bikes strewn all over the garage and backyard. And although we're not the bike hoarders that these guys are below we still knew we needed to make a change. I made it my mission to get things organized before summer hits. WOWZER!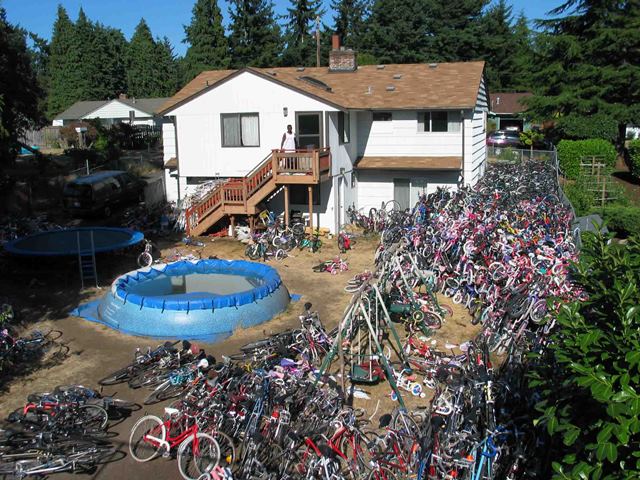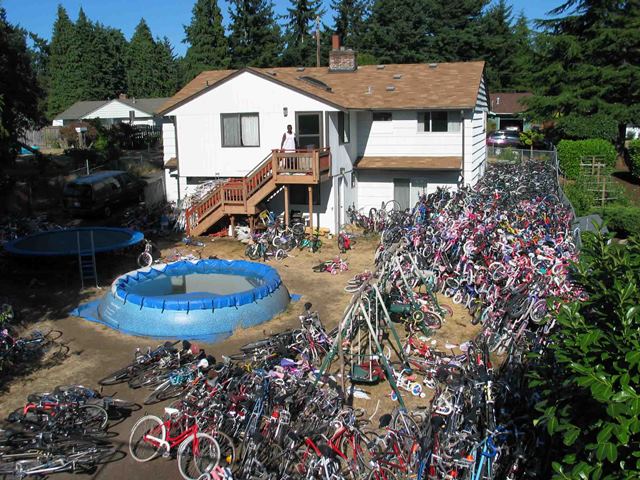 Here's what I learned…
Know Your Space
What size and what shape is the space that you want to store your bikes in? Whether it's on the floor, on the wall or on the ceiling, there's options for that. We have a long narrow section of floor space in our garage that I knew would be great for parking bikes. But there's only access to it from the front not the sides so I knew I needed to get a rack where all the bikes faced the same way.
Know Which Rack Will Fit Your Specific Bikes
Not all bike racks are created equal. The majority have no problem with adult mountain bikes but add in a balance bike, road bike or even a fat bike and sometimes it's a NO GO. If you're purchasing read the fine print and if you're doing a custom DIY project measure carefully.
Know Your Usability
I loved the idea of using a wall in the garage to hang our bikes but knew my kids wouldn't be able to lift them up and down on their own and I really wasn't thrilled about helping them each and every time they needed them. But a hanging rack like that may be ideal if you store bikes seasonally. Winter fat bikes can go high in the summer, and road bikes can go high in the winter. The hanging option is also good if you have a lot of kids and have to store bikes for them to grow into.
DIY Options
Because I'm a DIY nerd I explored my options there first. Here's all the options that caught my eye.
$20 DIY PVC Bike Rack
- holds three bikes, can fit in a truck bed and has great instructions! There's a bigger version of it here.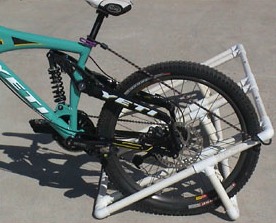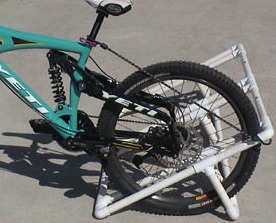 Log Bike Rack
- This next DIY option requires a chainsaw and is definitely one of my favorites!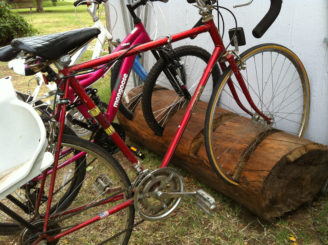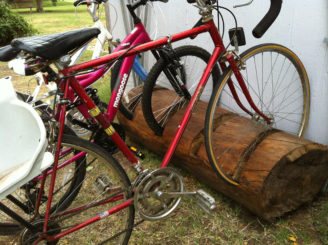 Old Pallet Bike Rack
- This could potentially be a free option. Click on the
link
to see gobs of other designs.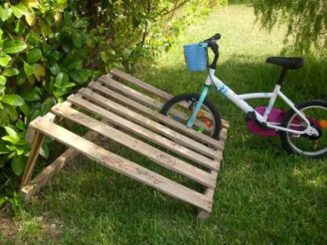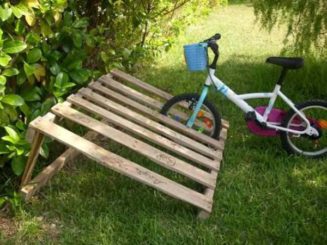 Wooden Bike Rack
- This option requires a little more DIY power but I love it because it has integrated hooks for helmets and great instructions.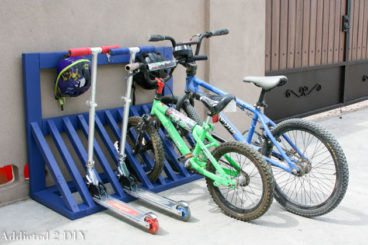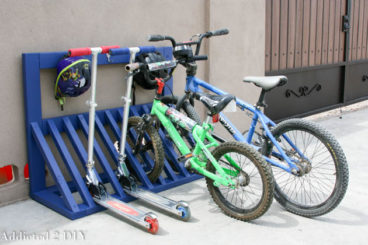 Rack Made Of Repurposed Bike Handles
- This has got to be my favorite! Great instructions and once we can afford a bike that's display worthy in the house I'm doing this!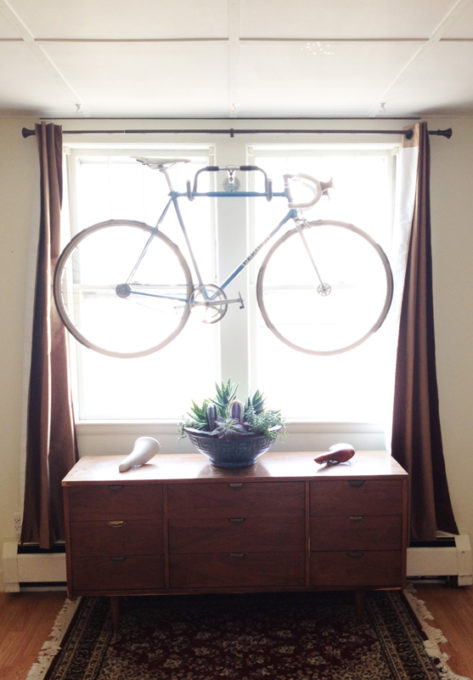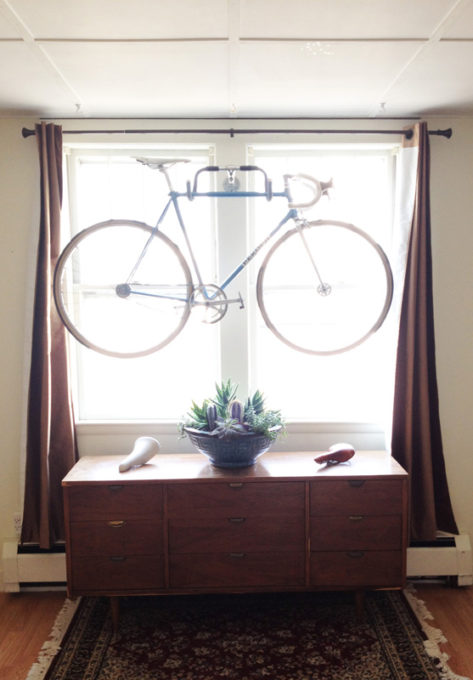 Purchasing Options
Because our family seems to break things easily and we needed something that could hold A LOT of bikes we ultimately decided to purchase. The options are limitless here but these are the ones that stood out to me:
This Compact Rack was a contender because it has the helmet hooks and seemed to be great for utilizing space. Holds 6 bikes and not a bad price point at $59 (with free shipping).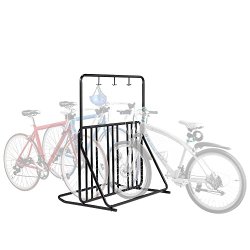 This Wall Option
is compact as well and nice because you only hang one piece of hardward. But it wasn't kid friendly for our situation. It would be great to hold seasonal bikes or to store bikes that you're kids are waiting to grown into however. ($89 with free shipping)
In the end we went with
this option
…affordable ($49 with free shipping), adjustable (breaks down to single racks), good quality and just the right size and shape! You can watch my review below and get a closer look at it and see if it's something that might work for your family! In the description of this rack it says it won't fit kids bikes (20 inch wheels) but as you can see my son's bike has no problem fitting.
UPDATE:
 The bike rack that we bought holds 6 bikes and is temporarily sold out but there is the same bike rack that holds 5 bikes still available
here
 for $45 and free shipping.
Hope this helps you on your way to heavenly bike organization! We'd love to hear what you guys end up doing at your own homes! Comment below or hang out with us on facebook, twitter or Instagram.

Shawna is passionate about getting kids outside, a pro at procrastinating laundry day and an advocate of impromptu road trips. She's been in the recreation industry for 18 years.