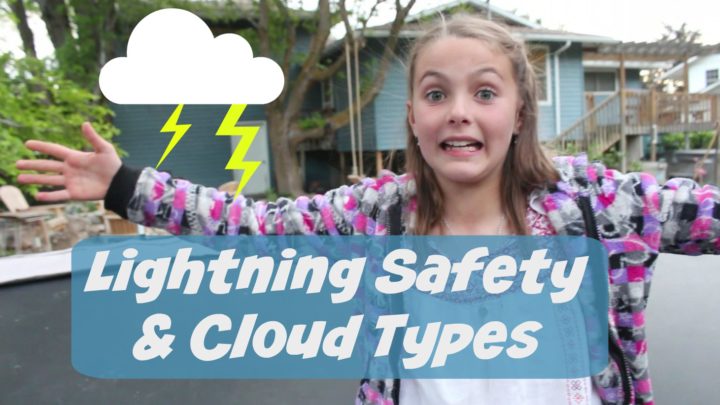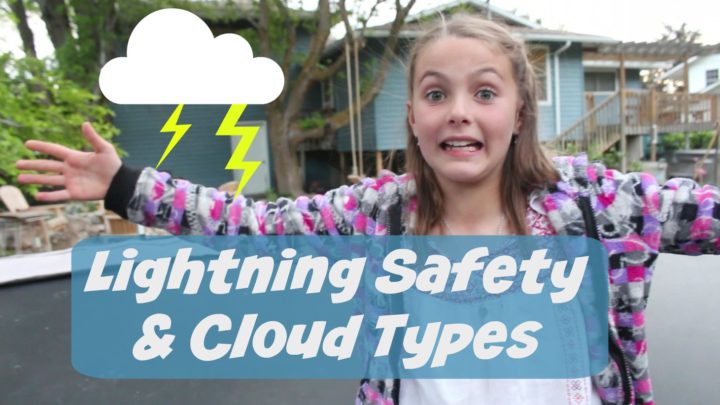 Last week I taught a class on hiking prep and safety to a group of kids getting ready for a week of outdoor fun. I made lightning safety a top priority in the class because we've had sooooo many storms rolling through our neck of the woods lately. So I showed them my favorite lightning safety video. I just love the way this info is presented, so kid friendly!
So a quick review of what to do during a lightning storm
Stay away from trees and other tall objects
Keep your feet together and squat down
Stay away from water
If you're in a group spread out
Don't lay on the ground
Wait the storm out inside a building or a car if you can
Coincidentally Ava has been studying the different types of clouds, including stratus clouds, those dark looming rain and lightning makers that we've been seeing so much of. In the video below she gives you an easy way to remember the names of the 4 major cloud types. Also, watch as Corbin gets rained out while on his first Boy Scout camping trip. What a weekend (sigh) P.S. Notice that Ava's facial expression in the video thumbnail below is exactly the same as Sam Cloud's facial expression above. bahaha

Here Are Ava's Tricks To Remembering The Names Of  The Different Types Of Clouds
Cirrus  - Sounds like "serious" and they are seriously high up (13,000 ft.) & wispy.
Cumulus - Starts with a C and reminds you of fluffy "cotton balls" which also starts with a C. These are the clouds that are fun to find shapes in…like there's a dog eating an ice cream cone while riding a bike.
Stratus - These clouds are usually straight and flat on the bottom. How to remember: Stratus starts with an "s" and so does straight. These are storm clouds and usually dark on the bottom.
Cumulonimbus - They look like an explosion they are soooooo tall and since the name cumulonimbus is sooooo long that's an easy way to remember it.
Do you think you have it down? If so try your skills out on this cloud matching game.
Thanks for hanging out with us today and we hope you found this helpful. Have a fabulous day!

Shawna is passionate about getting kids outside, a pro at procrastinating laundry day and an advocate of impromptu road trips. She's been in the recreation industry for 18 years.