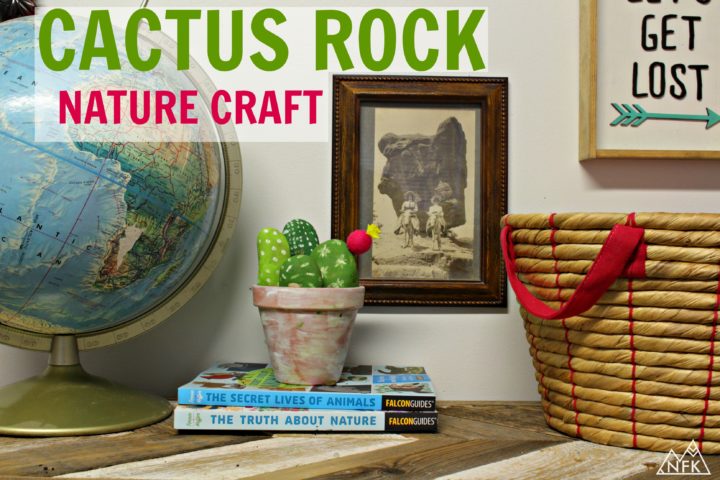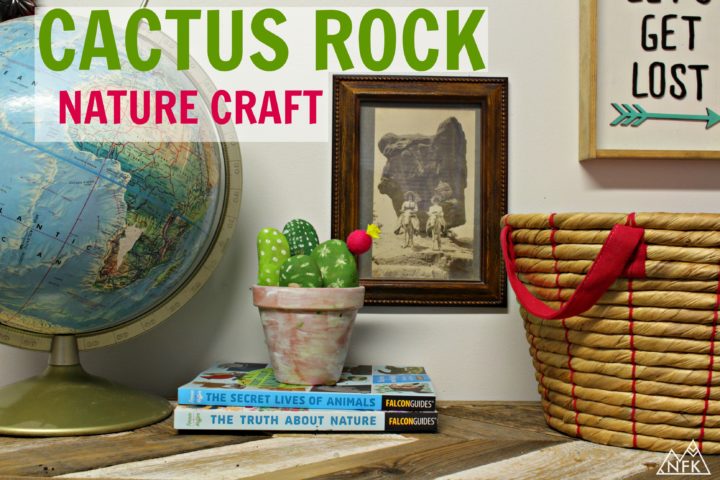 I'm drawn to anything related to cactus these days. Hence this very obscure Pinterest board of mine…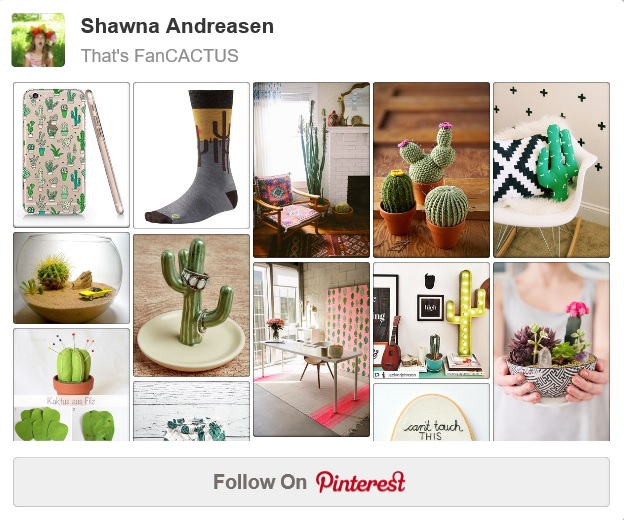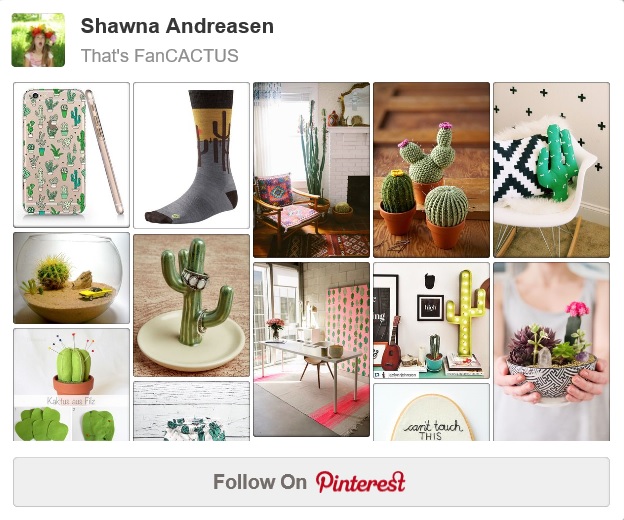 We just had to bring a little of these good vibes into our home.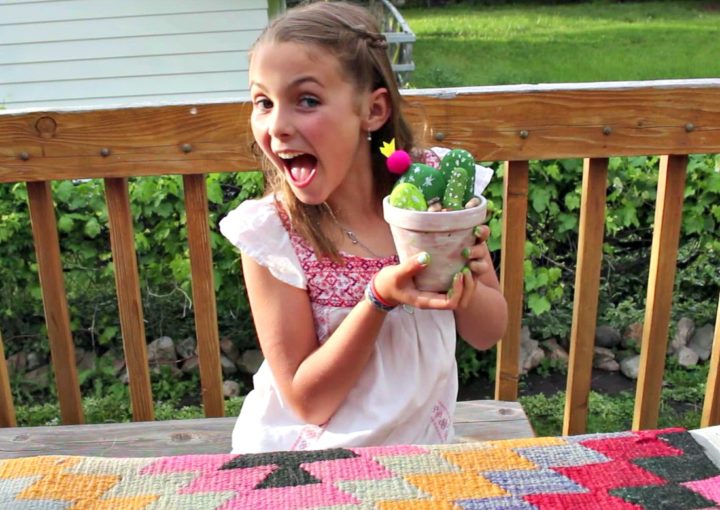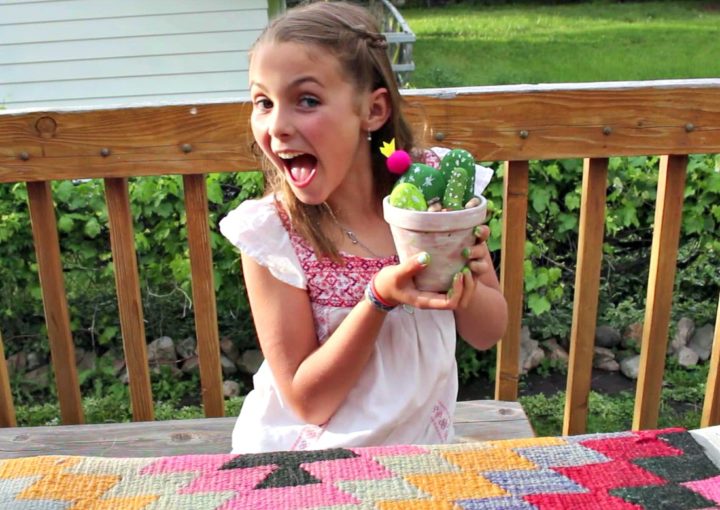 Watch as Ava shows you step by step how to make these rad rock cactus! Cacti? Anyway, I'm gushing over how cute this simple nature craft for kids is!!! It's been the perfect addition to the Nature For Kids office and it won't die like our other plants. P.S. catch the silly bloopers at the end…
This honestly was one of the easiest nature crafts we've ever done together. The supplies are cheap and easy to gather and it let us spend a little outside time together collecting rocks.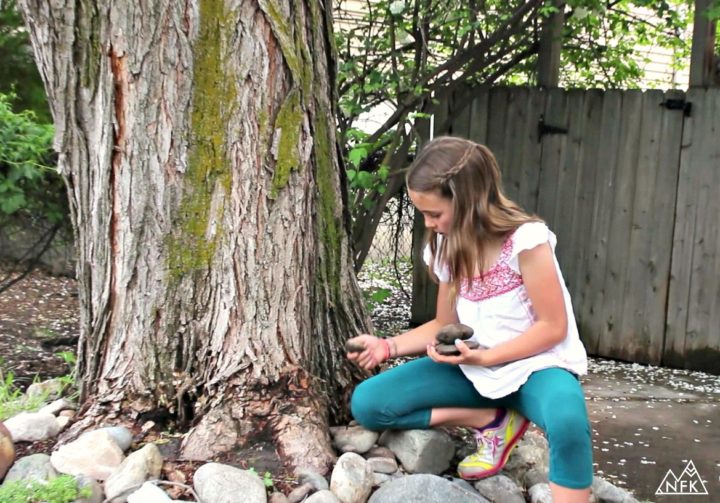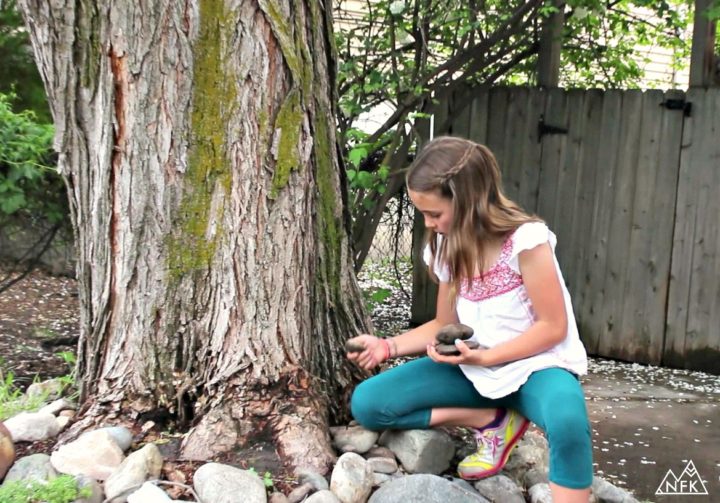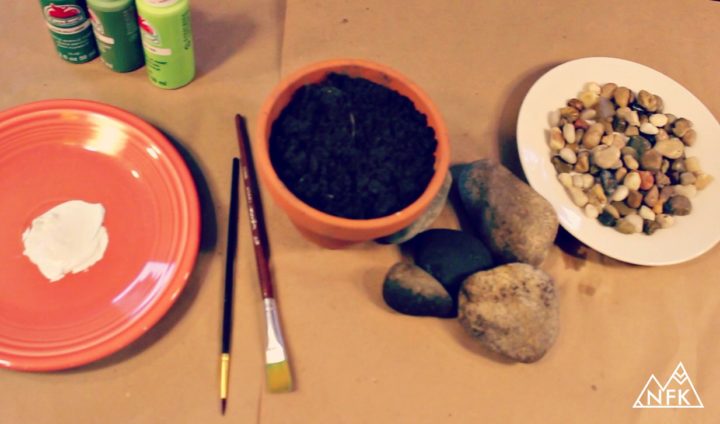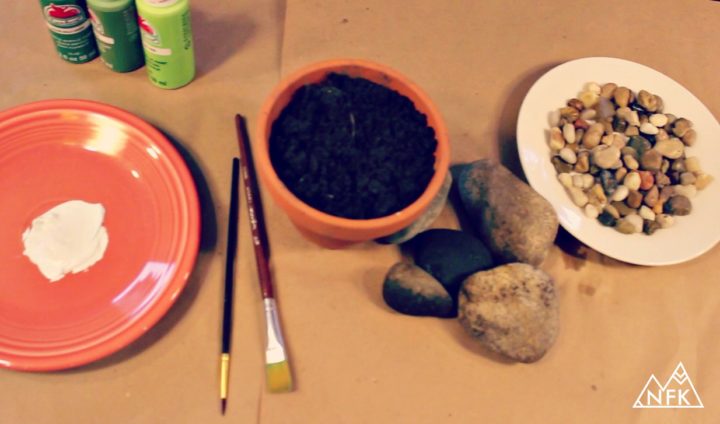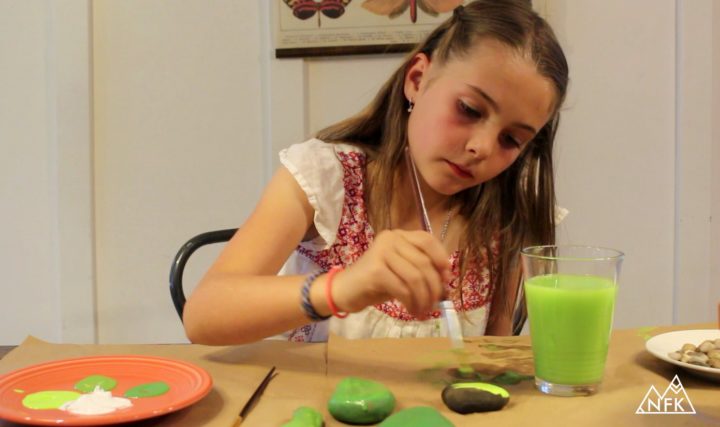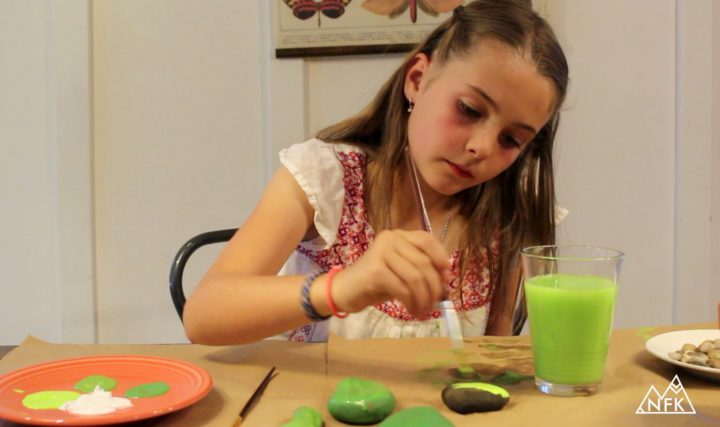 We saw this similar project done at Salt and Pepper Moms but thought we'd add a sweet felt ball cactus blossom to personalize ours.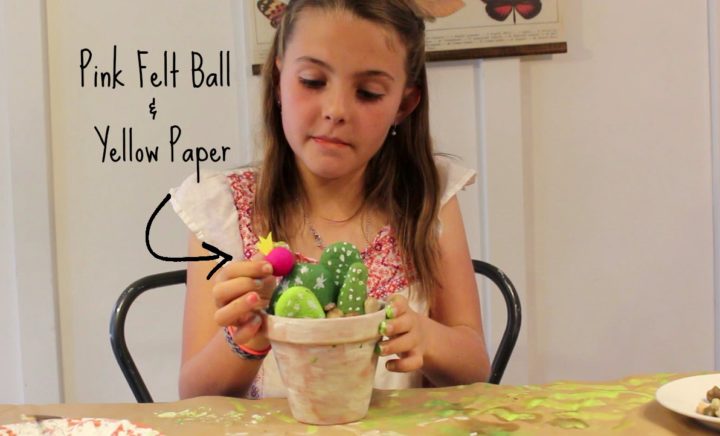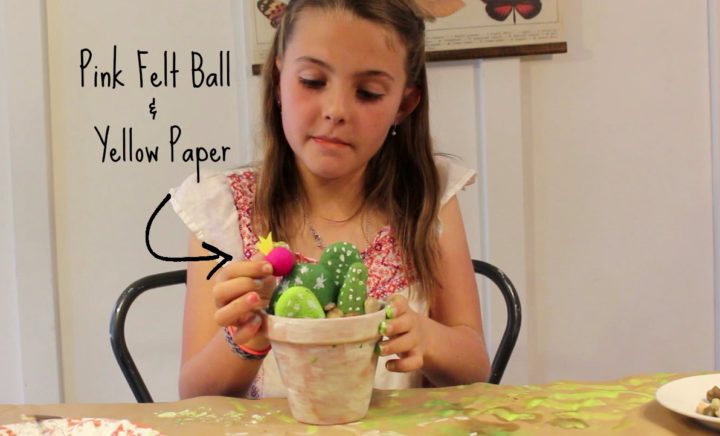 Hope you give this project a whirl this summer with your kids! It's our last day of school today and I couldn't be more pumped about it! Have a fabulous day and we'll see you back here soon.
P.S. Subscribe to our YouTube channel to get more DIY nature craft ideas.

Shawna is passionate about getting kids outside, a pro at procrastinating laundry day and an advocate of impromptu road trips. She's been in the recreation industry for 18 years.