We recently took a trip to Idaho and knew it was a great opportunity to bring along our new toy…The Swurfer! South east Idaho provides a lot of opportunities to play in the water. There's bridge jumping, kayaking, fishing and the highlight of our trip was swinging into a canal!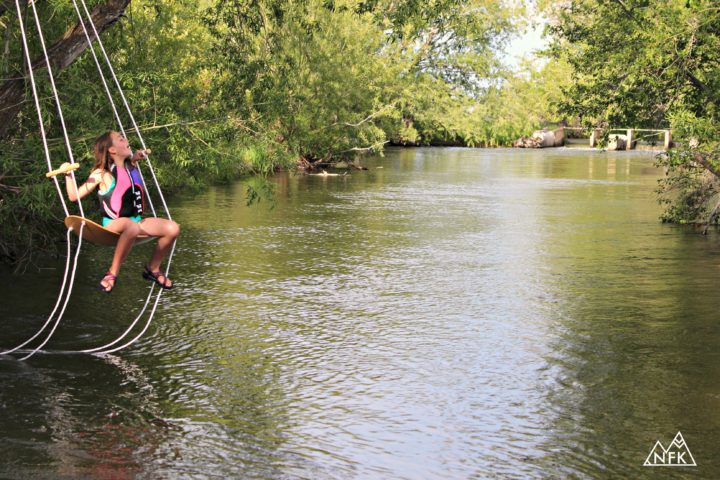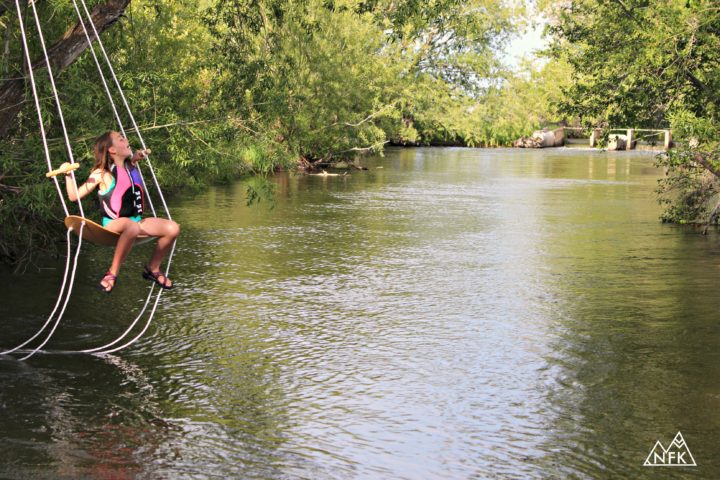 The Swurfer is known as a swingboard. It appealed to us right away because we love swings and board sports! You can really get rocking on it by using the handles and leaning side to side.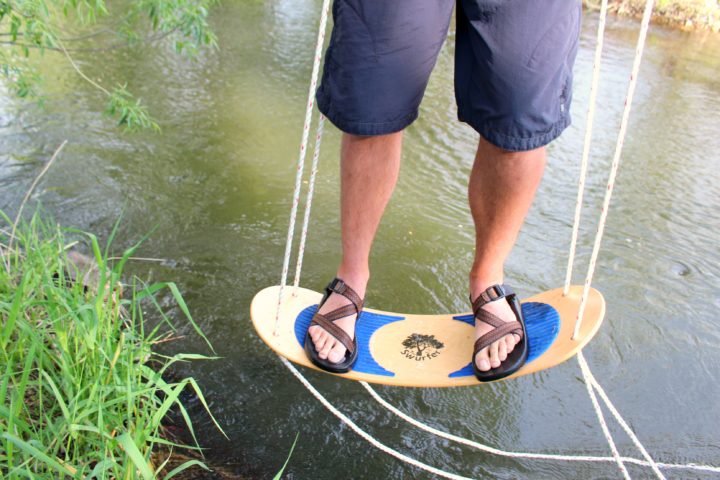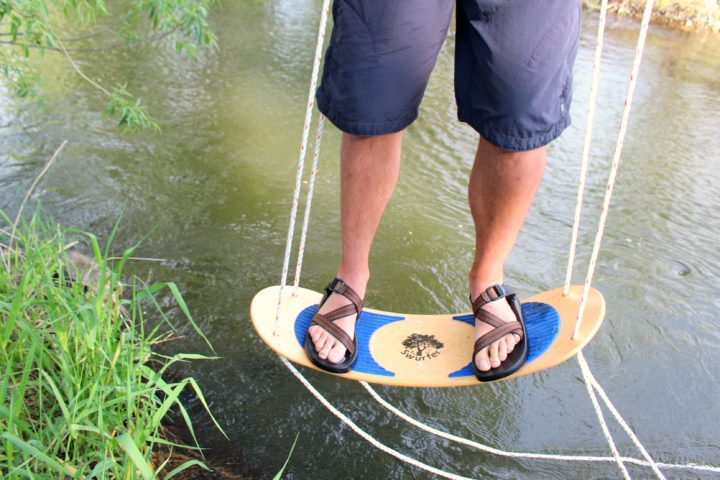 Watch our Swurfer experience below…
When it's not hung up we use it as a balance board on the carpeted floor in our house. The kids love messing around on it rocking back and forth. When you hang the swurfer it doesn't have to be a permanent location. Ours is usually in our backyard but we actually prefer to travel with it and find cool places to hang it up. Swurfer has a great video on "how to" set up the swing. It's very helpful and honestly not as complicated as I thought it was going to be.
P.S. These boards are made in the USA and made of hard rock maple. We've found it to be super durable! Go check them out!
EXCLUSIVE COUPON CODE!!! Swurfer was kind enough to offer all of you a 15% off coupon code and free shipping! Use code "NFK" at checkout!
This post was sponsored by Swurfer

Shawna is passionate about getting kids outside, a pro at procrastinating laundry day and an advocate of impromptu road trips. She's been in the recreation industry for 18 years.