It's summer vacation time! And today we've put together a MUST see destination for you!
St. George, Utah
We recently got back from a week long stay there and have all the details on where to stay and play! First off this is a portion of a much longer road trip we took through 7 states in Nessie the Van (more on that later). When we plan a road trip we usually do a mixture of camping and staying somewhere nice. We find camping to be much more fun when you can mix in clean sheets, warm showers and a swimming pool every once in a while!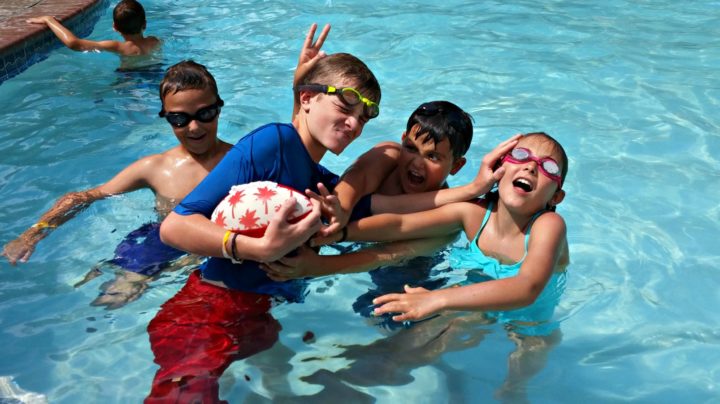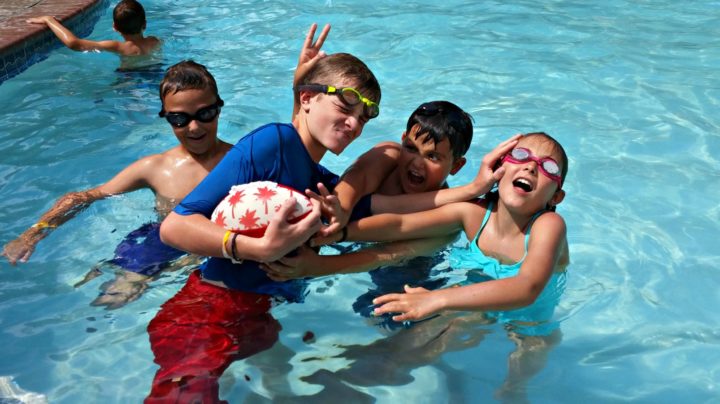 Where To Stay
Five Seasons Vacation Rentals was our home base while we explored a lot of what St. George had to offer.
Something we learned from this whole experience is that these vacation rentals are more affordable than hotel stays. The 3 bedroom 2 bath rental we stayed in is listed at $150 -$225 per night. The rate varies due to seasonality and holidays but sharing the expenses with friends or family you're vacationing with makes it a no brainer. Having a large family I was wildly aware of the perks that come along with the vacation rental like a full kitchen, washer and dryer, BBQ, private rooms and a large gathering area.
And the kids won't let me forget to mention the swimming pools you get to choose from. Our rental had 2 pools and also came with passes to a clubhouse that had an even bigger pool and fun things like pickleball, miniature golf and jumbo chess! We spent a full day just playing together there.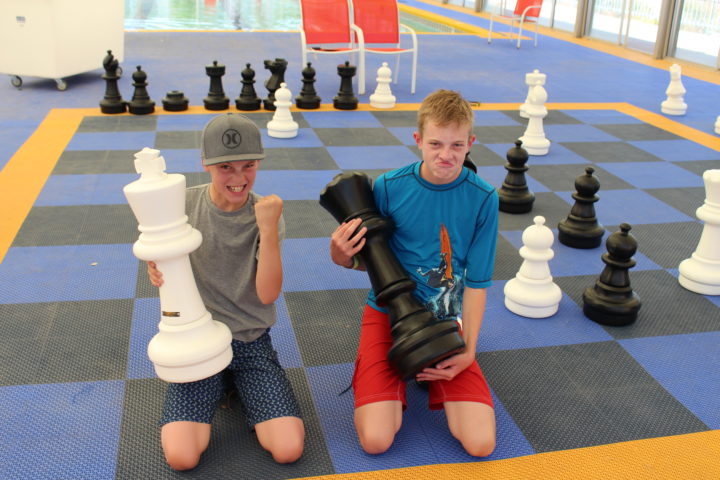 Five Seasons Vacation Rentals has a lot of variety and locations throughout the St. George area. You can go together with friends and family and get up to an 8 bedroom rental or keep it small. Your choice. I can already tell we'll be back with grandparents, friends and other family. Our rental is pictured below on the right. I couldn't get over how big and functional the island in the kitchen was. And I have to say sleeping in the master bedroom for the length of our stay was divine!


To get a closer look at our vacation digs, the swimming pools and the crazy places we explored watch this video below. It seriously covers it all.
Do you like how Axel says "Adventures"? UHVENTURES. I love that kid.
Where To Play
While at Five Seasons Vacation Rentals  we explored a lot of what St. George had to offer. Each picture below is linked to a video of our experience there.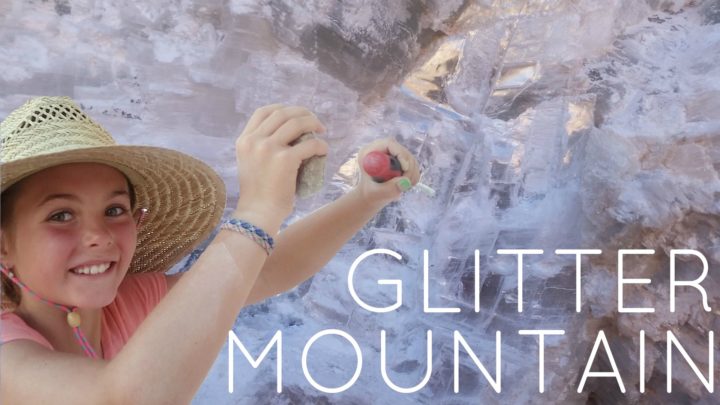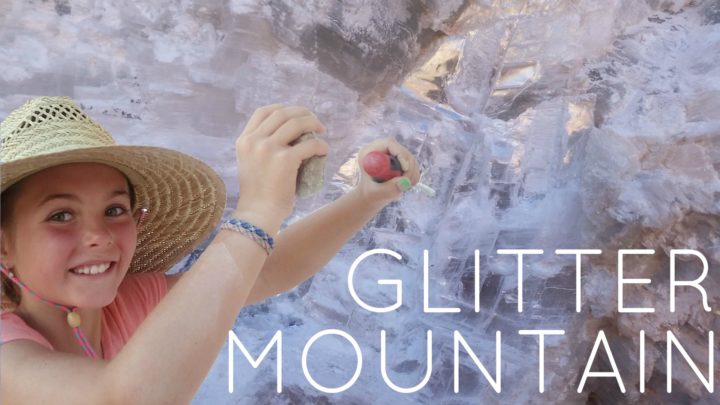 This awesome mining location is pretty close to town and gives kids and parents the opportunity to chip their way into the mountain to collect the mineral gypsum. We were able to take chunks of it home for our nature box!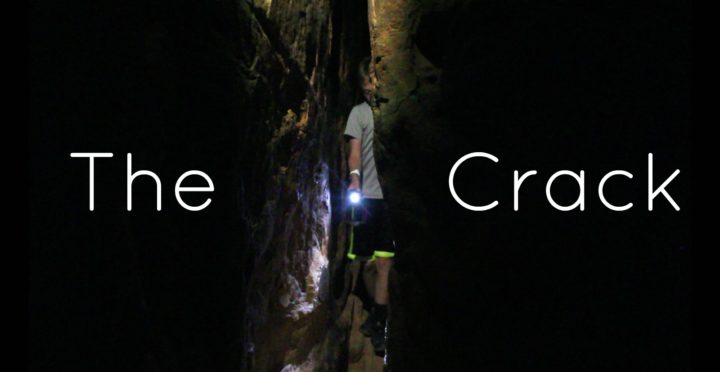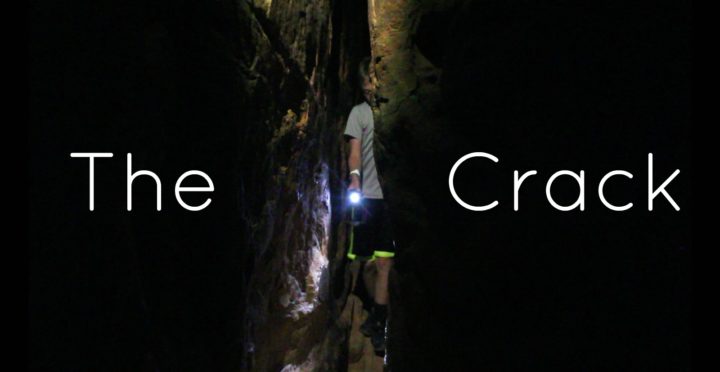 The Crack is located in Pioneer Park right in St. George next to the iconic DIXIE mountain. It's a fun place to explore. We accidentally ended up there after dark but it made it that much more exciting for everyone. Luckily we had some headlamps in Nessie the Van.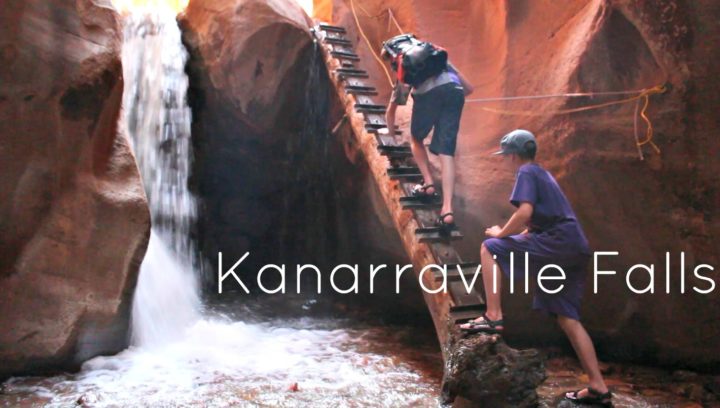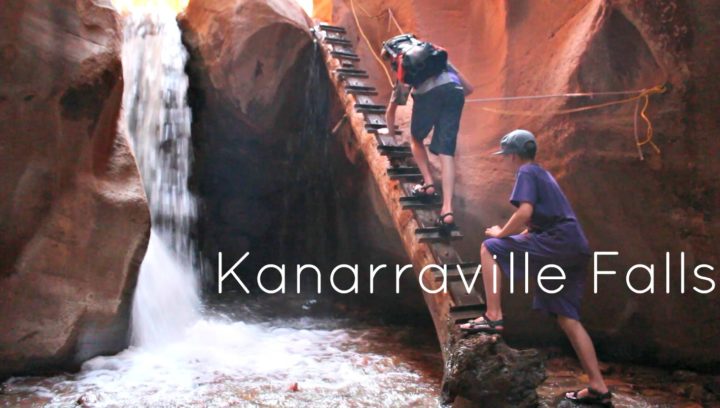 Kanarraville Falls is a 40 minute drive north of St. George but oh soooooo worth it, especially on a hot day. The canyon walls and water provide cooler conditions and lot's of fun! We invited a lot of friends with us on this hike and ended up having a total of 18 kids complete it.
I'm currently working on individual posts about each location so keep an eye out for those on the blog soon! 
We also went down to the St. George town square for a movie night! We took all our sleeping bags with us and all had a blast watching "The Good Dinosaur" on beautiful summer night.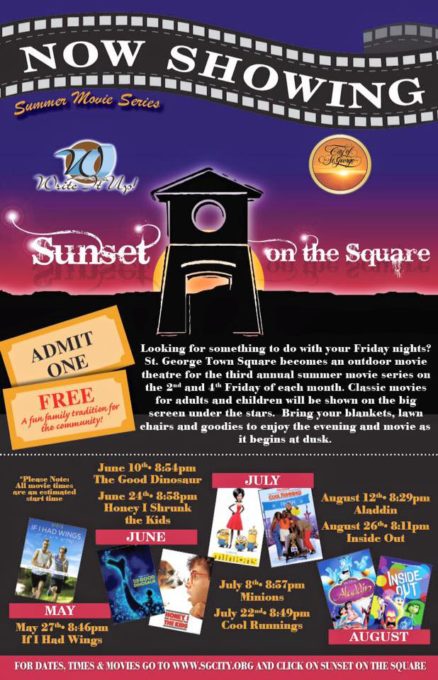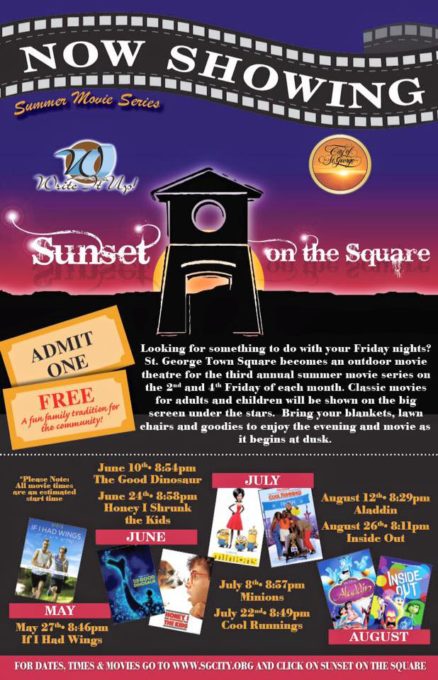 Zion National Park is close enough to St. George to allow some fun day trips and honestly you could spend a lot of time there. Here are a few of the hikes that we did during our visit there…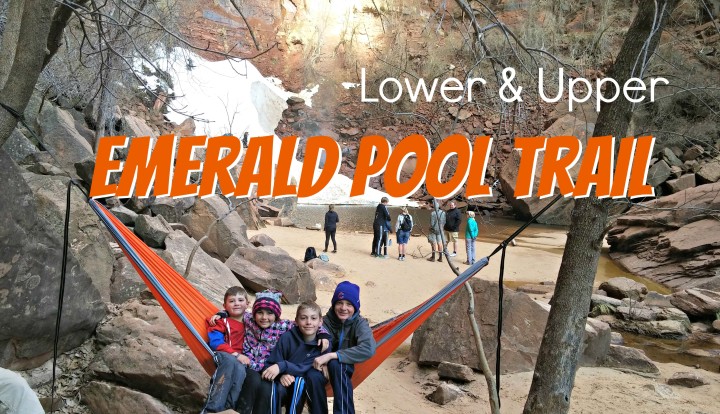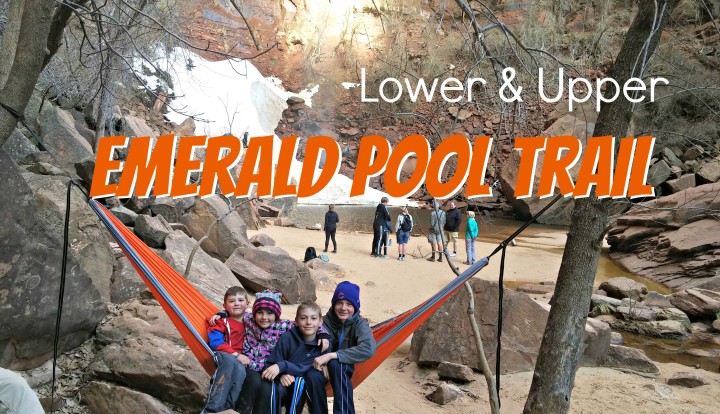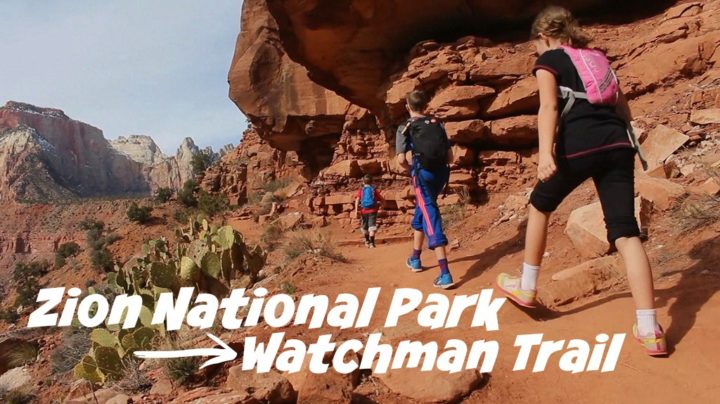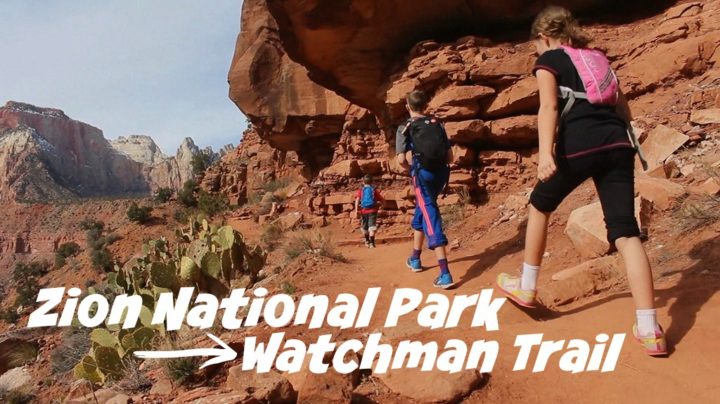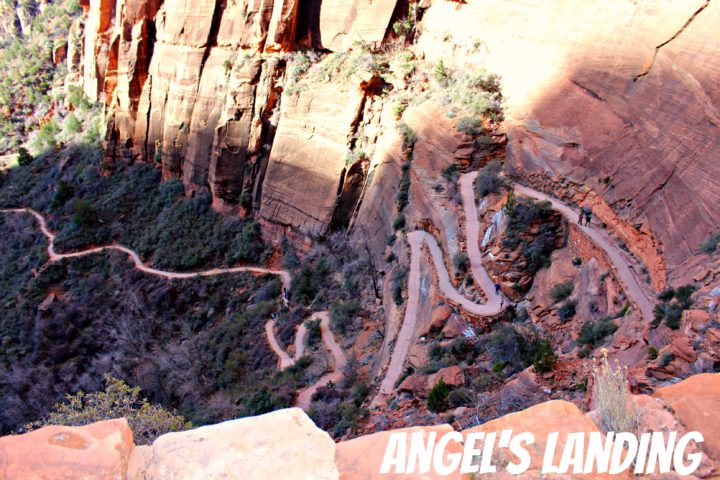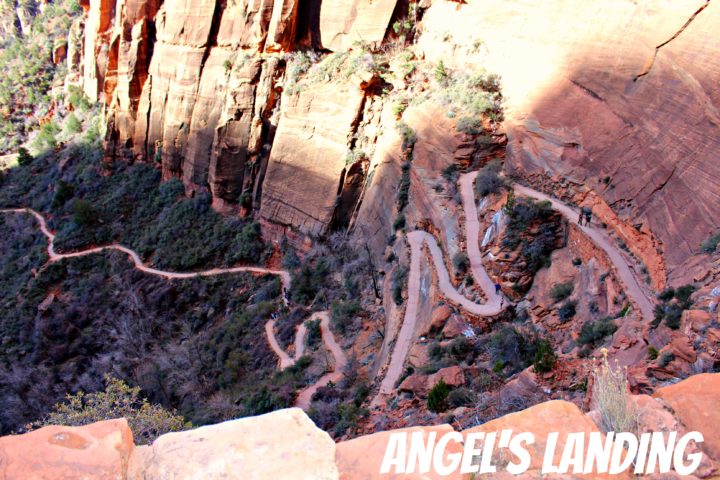 Other places to add to your list are Snow Canyon and Sand Hollow State Parks. There's a lot of hiking to be had at Snow Canyon and fun in the water at Sand Hollow.
VACATION GIVEAWAY TIME
We're giving away (one) 2 night stay at one of the Five Seasons Vacation Rentals in Saint George, Utah for your family vacation!! Excludes holiday weekends.
Two Night Stay At Five Seasons Vacation Rentals

PROMOTION CODE
Are you ready to book your vacation now? Well thank Five Seasons because they're also giving everyone 20% off their reservations through the rest of the summer!! (Use promotion code "Nature16") Good through September 2016.
Thanks for hanging out with us you guys! And we hope you all have a fabulous summer vacation ahead of you!!
This post was sponsored by Five Seasons Vacation Rentals

Shawna is passionate about getting kids outside, a pro at procrastinating laundry day and an advocate of impromptu road trips. She's been in the recreation industry for 18 years.