I recently went ice fishing for the first time with my daughter and her classmates. I've always been curios about this age old process of survival, now turned recreational sport. It's been one of those outdoor activities that has boggled my mind a bit. Sitting still for hours on an exposed sheet of ice during the cold winter months just didn't sound appealing to me.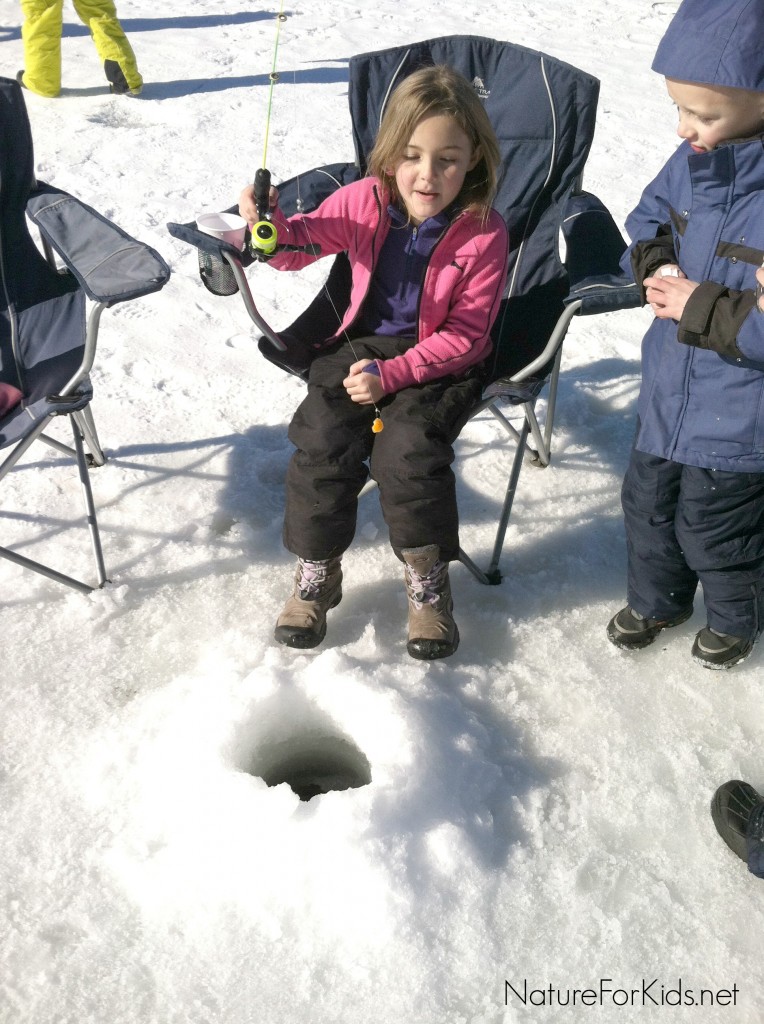 But like all outdoor sports, once I give them a chance I usually get a glimpse of why people can become so passionate about them.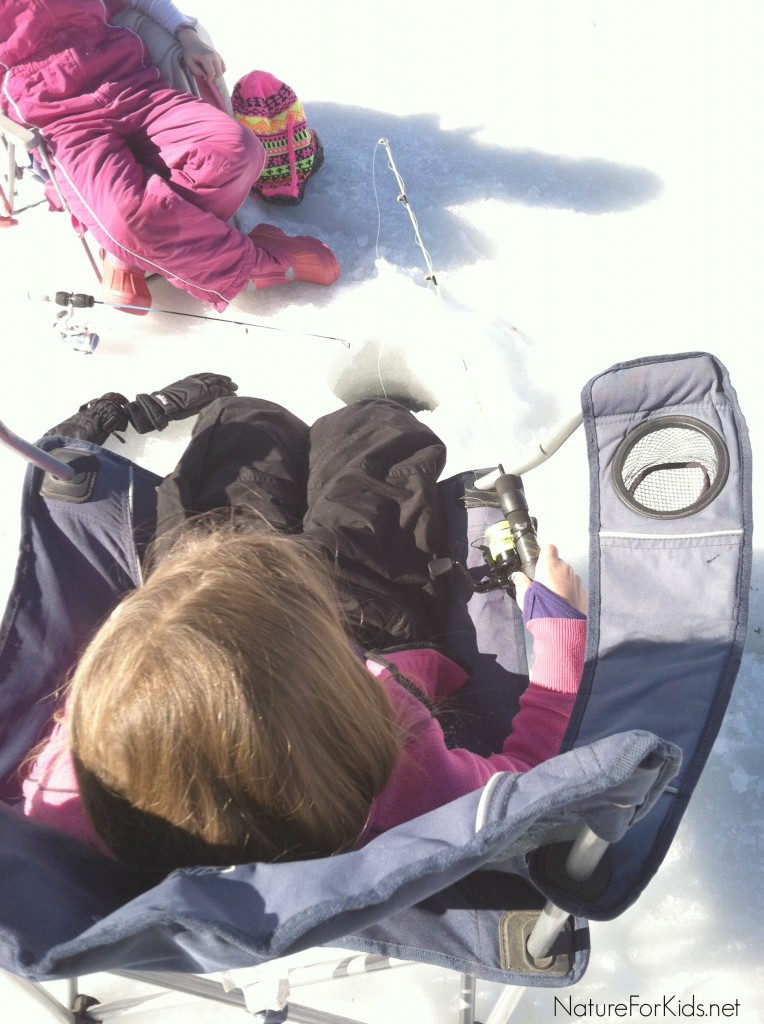 Before we started, the teachers asked the kids questions about the things they had been discussing in class like what kind of fish we would expect to catch, what types of bait were we going to use, what the catch limits were and also one question that was on my mind…"what is that creepy rumbling sound?"  The kids enthusiastically answered all the questions which were all new information for me including the fact that the rumbling sound was the ice settling, not cracking open to swallow us whole. For a newbie it's a freaky sound man.
The Department Of Natural Resources brought some poles for all the kids to use and explained how to use them and then got to work drilling holes for each of the kids with their augers. It looked a bit like swiss cheese by the time they were done…

video
Everyone managed to bait their hooks, get to their assigned hole and get comfy in their fold out chairs. And after the whir of the auger engines it seemed really quiet out there on the ice while the kids anxiously awaited a tug on their lines.
Breaking the silence 5 minutes in was some complaining from the kids…"ugh, why is this taking so long?", "My arm hurts." and etc. but then the sound of a group of little girls squealing with delight and jumping up and down signified the first fish caught. That raised hope in everyone.
The day continued with sporadic squealing and jumping thankfully. But for those who lost interest there was plenty of other things to do, like ladel out the ice that accumulates in the holes over time. Two girls took that on as their sole purpose of the event. Others took to watching the DNL officer dissect a fish, naming all the parts as they went. One of the dads who obviously was a veteran of this ice fishing stuff brought a raised fire pit for us to warm up with and we had an assembly line of hot chocolate present as well.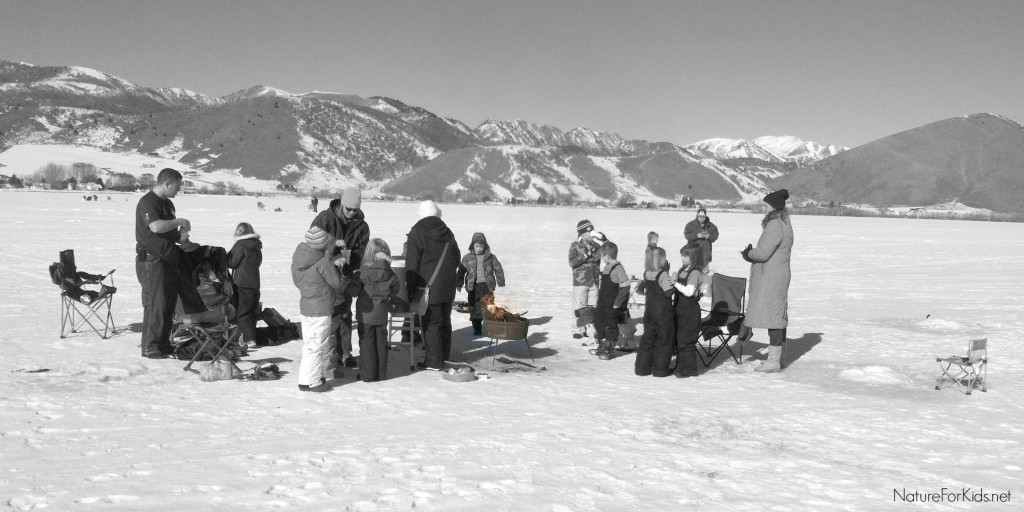 While sitting there waiting for a fish to bite I did a lot of observing and realized ice fishing really draws a similar crowd as all the other outdoor sports do. The hardcore gear junkies and the humble make-due folks. We saw everything from your manual hand-crank augers to your Shark Quantum 51cc 8″ Gas Powered ones. We also saw people sitting on buckets and others on a fancy insulated chair with pop up shelters to match. Nice to see it can be enjoyed by all.
2 Bits Of Advice
I'll sign off with two things I learned while on this fun expedition. Bring extra gloves and watch where you step! The kids got so into the experience that a couple of them forgot they were wearing gloves and reached right into the water with them on. And the holes  are about 8 inches wide making it just the right size for little feet to fall into. I think we only had two sopping wet boots by the time we made it back to the car.

I hope we've given you a little insight into this sometimes misunderstood sport. It was a delight and here's the Fishing and ice reports for the state of Utah if you're ready to try it for yourself!
ice fishing, ice+auger, Utah, fishing, Mantua, reservoir, bluegill, yellow perch, rainbow trout,winter, winter sport, nature for kids, nature, kids, outdoors