Can I just tell you how much I LOVE Halloween!? Too much to accurately depict it in this blog post. The ghosts, goblins, the smell of Autumn in the air, and the family togetherness are all reasons I love this season. Over the years, I have found that the more activities we've done as a family prior to the holiday, the more fun Halloween day is! So with that in mind, I created a list of seven family-filled Halloween warm-ups to get you screamin' for the Holiday!

1. Visit a Ghost Town
Living in "Coal Country", we are surrounded on all sides by abandoned mining towns. In fact, just 10 minutes from my home is the abandoned town of Spring Canyon where, to this day, the infamous White Lady haunts the ruins there.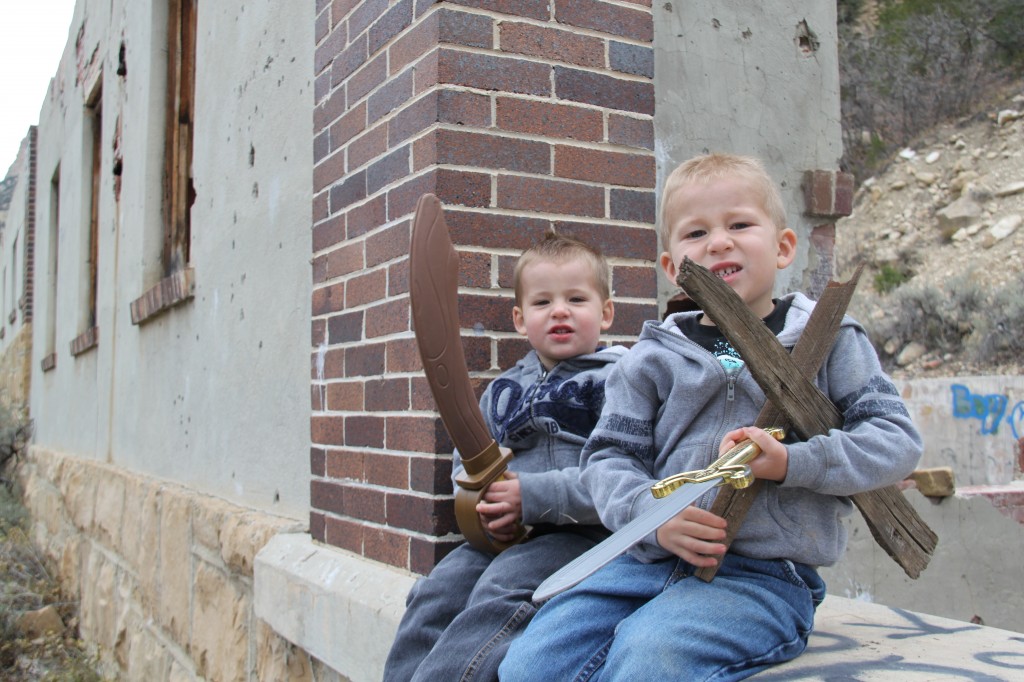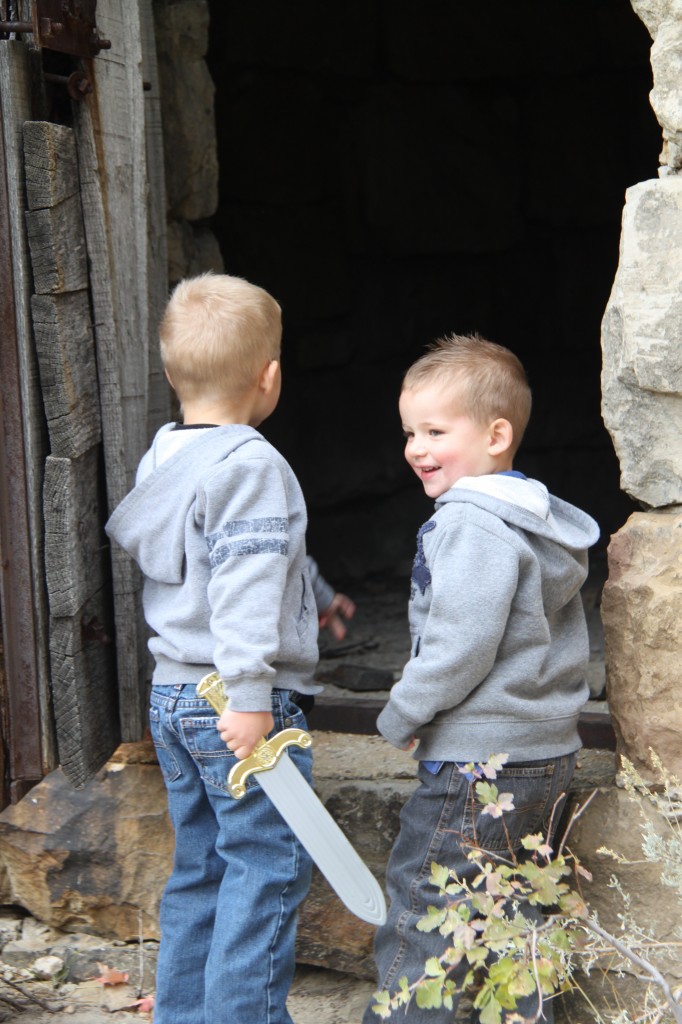 If you live near Utah, "The Historical Guide to Utah Ghost Towns" by Stephen L. Carr.  is a great resource to read with lots of good info on each town.
2. Run a Halloween 5k/Half Marathon
This is on my Definitely-Need-To-Do list. I love to run, so running dressed up in a wacky costume = you betcha! My kiddos LOVE joining me on my runs, (especially if they get to dress up and ride in the stroller)! I recently got online and checked out local races near us, and found 4 great options just by doing a quick google search for Halloween 5k Races. You can always check out Running in The USA and see if they have anything listed near you.
3. Visit a cave or go spelunking
What could be more creepy than exploring a dark, cold, confined, cave? Maybe, telling ghost stories in one! Spelunking oftentimes requires gear and prior experience, however if you plan early enough, and depending on where you live, you can oftentimes find a guided cave tour that is open throughout most of September. I like guided tours because they are safe for my little munchkins, are educational, and are toddler-friendly! If you live up my way, check out this family favorite!
4. Find a "Ghost" Geocache (aka a virtual geocache) OR a Traditional Geocache in a Cemetery.
This is one that my family did a couple years back that got us addicted to geocaching. Geocaching is much like treasure hunting and our kids LOVE it. It has taught them how to use coordinates on a GPS to find the "loot." A ghost geocache (aka a virtual geocache) is about discovering a location rather than a container, (so no loot at these sites), however , virtual caches are oftentimes jam-packed with awesome information about the history of the area and can be just as fun to find.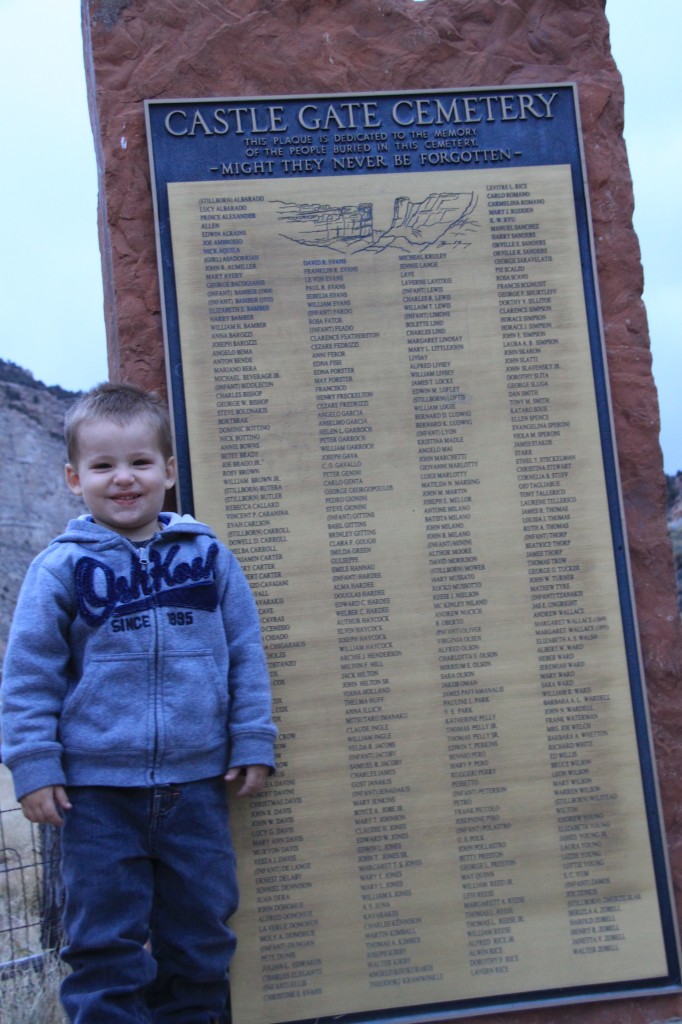 If collecting a prize is more your style, then try finding a traditional cache near a cemetery. Just make sure to bring an item to trade!
5. Organize a Halloween bike parade
It's a tank, an air-plane, no wait- it's a horse! Decorating a bike for a Halloween Parade could be a fun activity for the whole neighborhood! Ever since my 2 year old mastered his Strider Bike and now that my 4 year old no longer needs training wheels, my boys have been obsessed with riding their bikes, which is why this is another activity for my bucket list!
6. Create a Halloween pumpkin fire (Better Homes and Garden DIY)
This is an idea that I found on the Better Homes and Gardens website and I love it!  This idea appealed to the crafty side of me. How fun would it be to make this as a decoration, and use it to have a neighborhood get-together! A autumn-picnic around the fire sounds like a great way to spend the afternoon! Super easy, and super fun!
7. Make Dinner in a Pumpkin
This idea was given to me by a friend of mine, Dee Dee. She said that every Halloween her family makes dinner in a pumpkin. Being the (cough, cough) amazing cook that I am, (yes, I am being satirical), I didn't realize that you COULD cook dinner inside of a pumpkin. So, I pinterested it, and here are a couple variations that I found. The first is from Maria from The Mother Huddle Blog, and the second is from Blog called Where Your Treasure Is. BOTH look divine and are a great way to use the extra pumpkins from the pumpkin patch!
Do YOU have some fun traditions that you would like to share with us at NFK? Leave a comment below! We would love to try them out!
~Amanda