This post is sponsored by LifeStraw
We recently took the kids on a hike we've never done before. We decided to bring the dogs along too. We'd been given some details on the route from several people but really didn't know what to expect.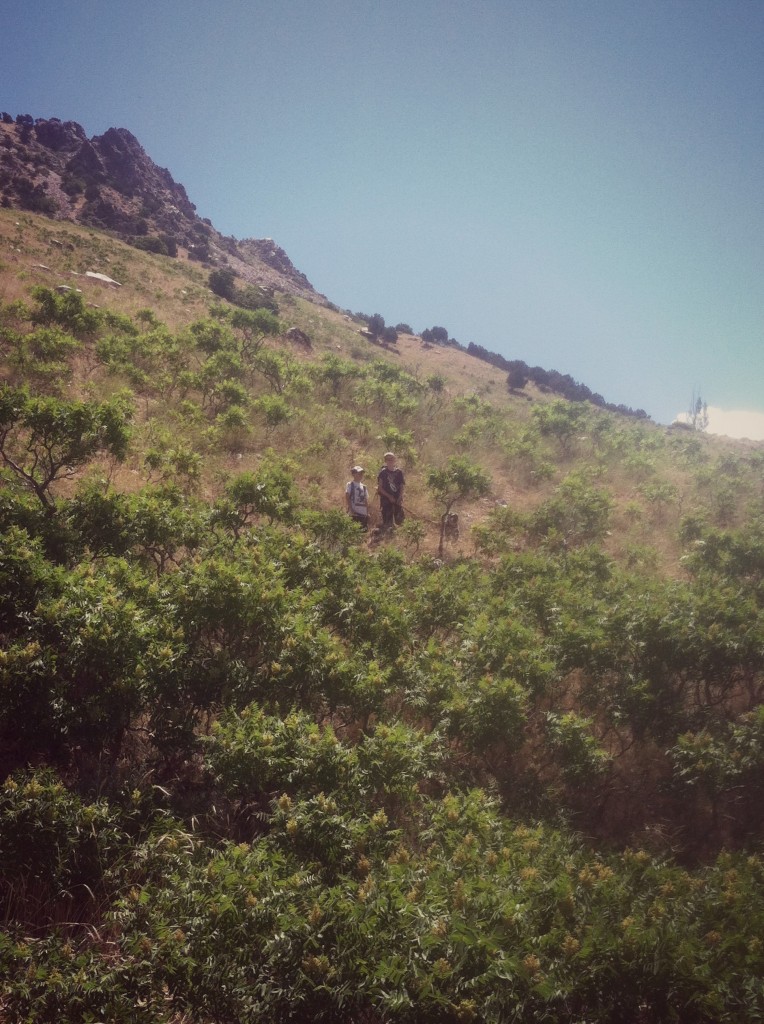 It was a hot day (upper 90s) but there was a nice breeze as we started to gain elevation. Everyone was going along nice and steady. But I noticed one of our dogs started to act a bit strange. He started whining and would turn back on the trail and act as if he was going back to the trail head.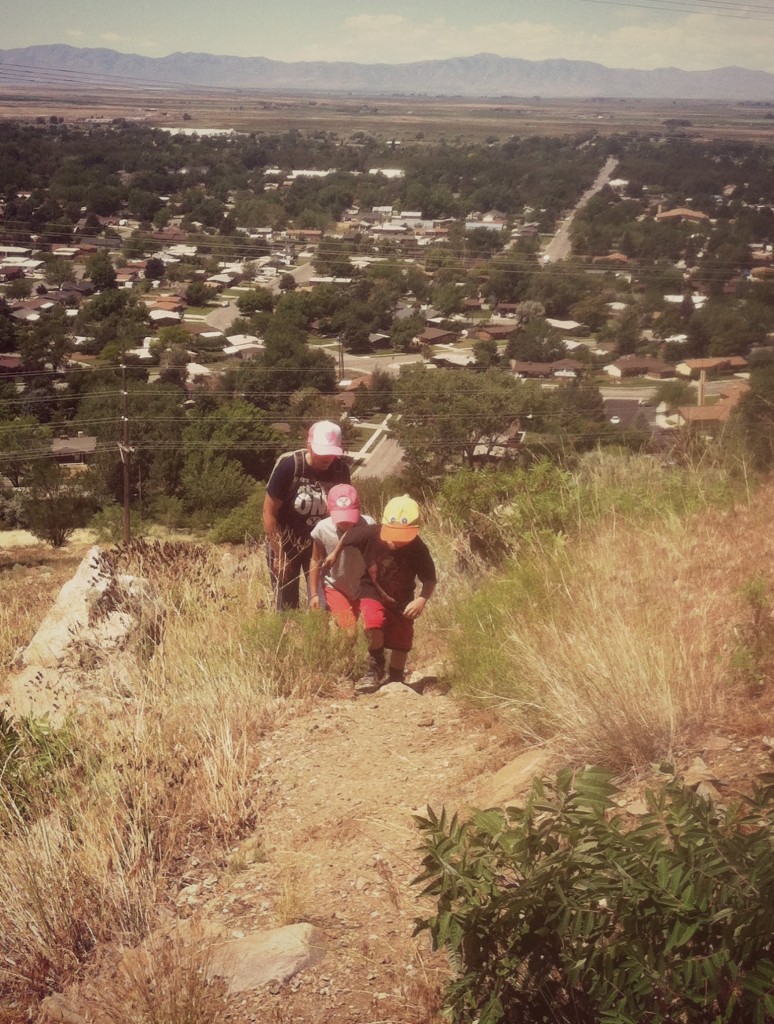 He then started taking breaks in any and all shade he could find, digging in the ground trying to get down to the cool dirt. This was all strange to us because he's usually our little trooper and hard to keep up with.
This whole time we were giving him water often (even pouring it on his fur)…and before we knew it our dogs had drunk a 1/3 of the water we brought with us and we were only halfway to our destination.
So we had to make a decision…if we didn't find some type of water source soon we'd have to make a U turn back to the car. It was a great learning opportunity for the kids. We asked them what some signs of water would be. Here's where our conversation led…
Look for areas where greenery is gathered.
Think about where rain would drain to.
Look for signs of wildlife.
We did those three things and eventually we found a little murky stream. It wasn't much but it was enough for all of us to cheer. The dogs got a gut full and then rolled around a bit until they were as content as could be.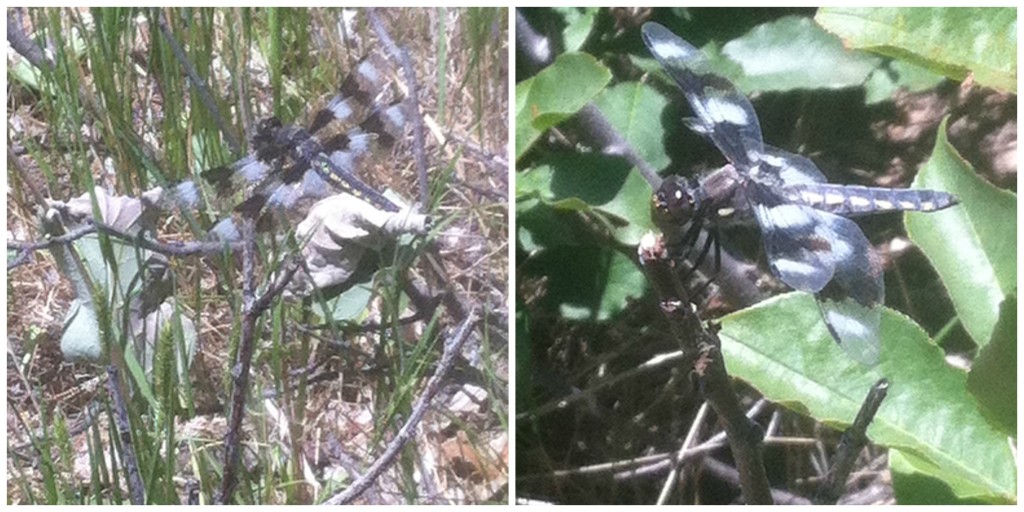 These dragonflies were hanging around the watering hole like us.
We were able to go a little further but we didn't end up making it to our destination that day. It wasn't because of the lack of water though it was because the little legs around us were giving out.
We did however have an item in my pack that day that kept my mind comforted along the trail. It was a LIFE STRAW. It's a water purifier that is backpacker friendly. It was nice to know that if we needed a drink out of that little stream we could get it without getting sick.
Here are some pictures of a prior hike we went on, where the LlifeStraw came in handy…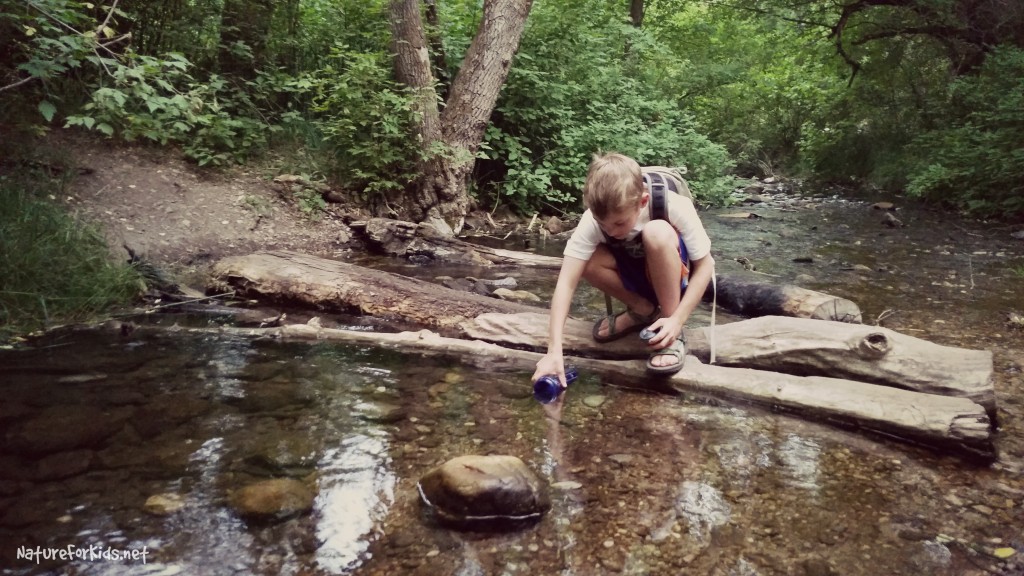 the LifeStraw Is literally a straw and can be used straight in the stream or if you need to keep moving you can just fill up a container and drink as needed along the way. It effectively filters up to 264 gallons of water.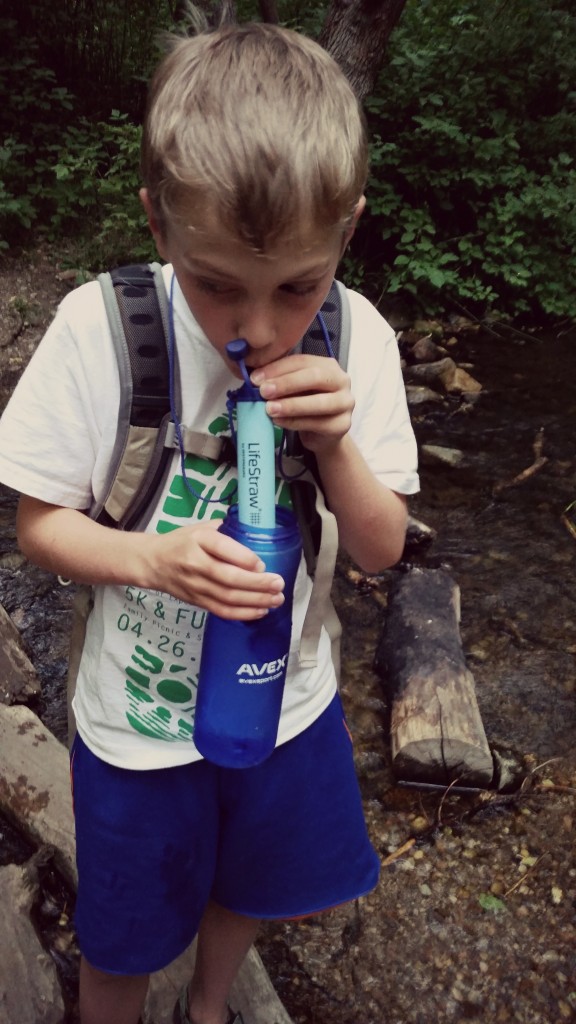 Regularly blowing through the LifeStraw water filter after drinking helps keep the filter clean and prevents clogging.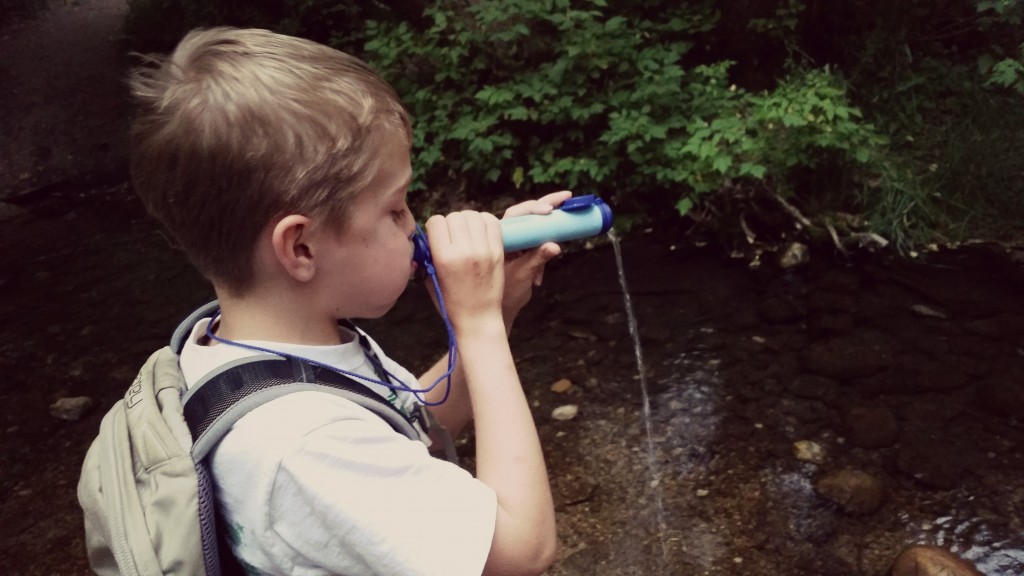 We bought one for our 72-hour-kit and keep another with us on all our outdoor adventures.
We've teamed up with LifeStraw to do a giveaway today! So this is your opportunity to get your own!
Enter Here

This experience was a good reminder to our family that hydration is a key factor on unpredictable hikes. Fun can be cut short and quickly turn to an unsavory situation if you're not prepared. So Keep it hydrated this weekend!
L8RSK8RS
"The LifeStraw® product and information have been provided by
Vestergaard."